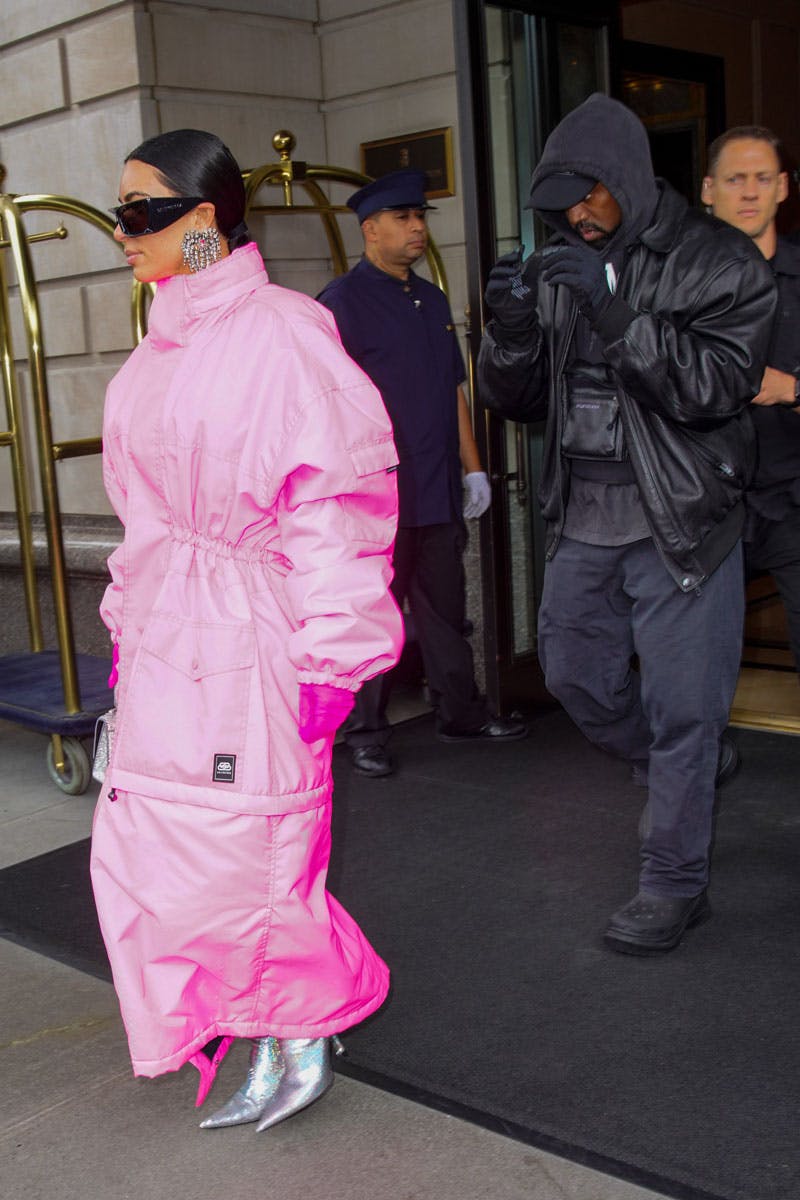 A while back, a photo of Kanye West having lunch with Anna Wintour surfaced, and the second I saw it, I had to do a double-take. Not because of the huge Balenciaga paper bag carried by Wintour, or that I didn't even recognize West at first, but because of his choice of footwear: Crocs.
I've been riding the Croc wave for a hot minute now, and despite the dislike for the rubber clogs in the Highsnobiety team, they remain one of the biggest trends of the year.
We already know that Kanye has an affinity for polarizing footwear, as many of his recent YEEZY silhouettes have had fans divided. We also know he loves rubber footwear as a result of the YEEZY Foam Runner and the YEEZY Slides, so perhaps Crocs were always the natural progression.
This year West entered another chapter in his ever-growing style encyclopedia, initially kicking it off by resurrecting old Vetements pieces, and later going ride or die Balenciaga. So much so that the rapper even invited Demna Gvasalia to be his creative director during the DONDA listening parties. BFFs for life!
Their relationship goes way back, but the catalyst was Halloween last year when both West and ex-wife Kim Kardashian wore Balenciaga getups for a party. Then, Kanye was spotted attending the label's first Couture show in spring, and has since been sporting some of the luxury label's most recognizable pieces (including that spikey leather jacket).
Kardashian has also become quite the Balenciaga muse, most recently wearing the label during her appearance on SNL, as well as at the Met Gala.
So, back to the Crocs. It makes sense why Kanye has opted for the rubber clogs seeing as his friend Demna just debuted another collaboration for Spring/Summer 2022. Several versions of the rubber clog were seen on the red carpet and went viral in the blink of an eye, but we definitely didn't expect Ye to be the first to debut the footwear off-runway.
Crocs may still be polarizing, but after his, Yeezy fans worldwide will be running to cop a pair of the clogs.
I wonder what Anna Wintour thought about the Crocs. Did Ye gift her a pair of her own? Is that what's in the big bag? Or is it a Balenciaga gimp suit? We have so many questions. Also, what the hell were they chatting about? I guess we'll never know – at least not anytime soon.
In addition, West was also spotted in Berlin, walking around in Balenciaga's polarizing Croc Boot in the black colorway, once again putting his love for the rubber clog on full display. It seems as if his Croc era will continue for another while, and we're looking forward to seeing how it evolves.