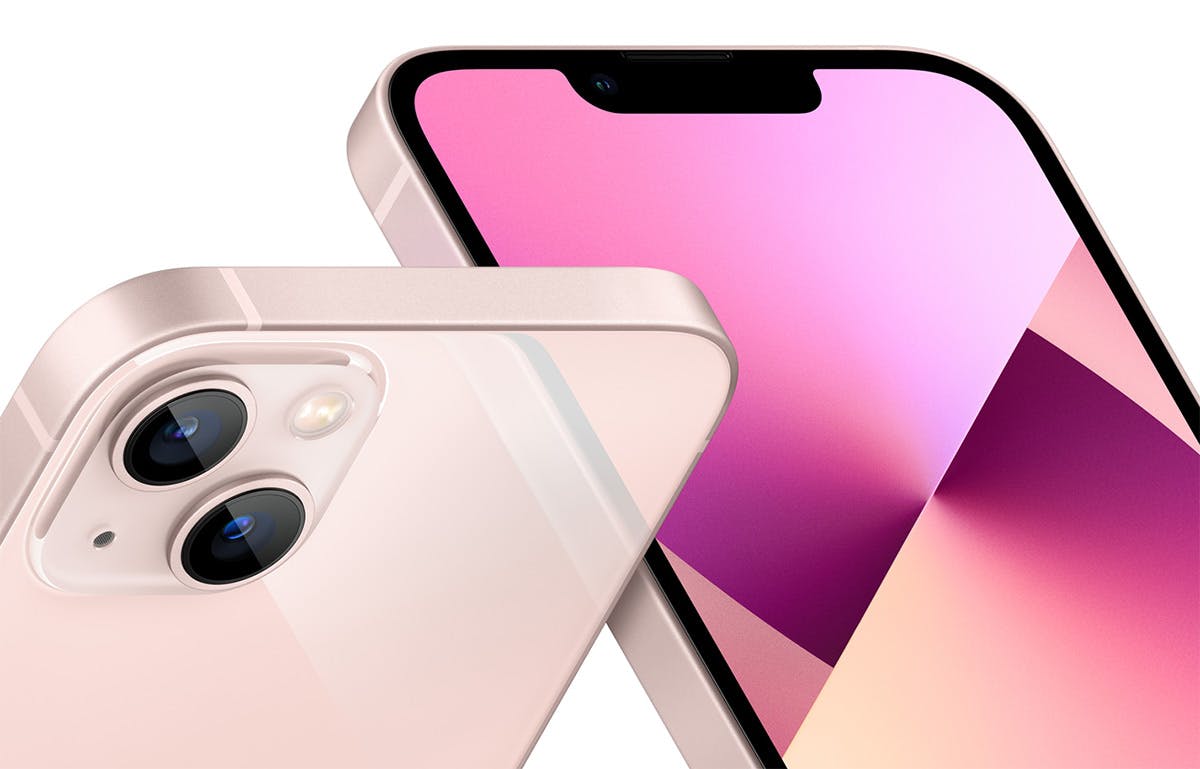 It's been a great year for Apple fans. New iPhones, new MacBooks, new AirPods – the technology giant keeps on giving.
Whether you're overdue a new phone or not, the idea of getting your hands on the latest and greatest is something key to Apple's successful marketing.
By constantly releasing new products, and evolving and improving existing features, the company has been able to generate hype around its technology through "leaks" and increased demand, and every single time there's a new release, we're somehow desperately in need of the new product.
Unsurprisingly, the demand mirrors our consumer behavior through areas including fashion and footwear, as well. We're always looking to purchase the latest sneakers or the biggest trend — what dropped last month is already old news, and fast fashion continues to reign supreme. We don't actually need new clothes, but we end up buying them anyway.
I've been using Apple products for a very, very long time.
Initially, I was attracted to the brand because of its aesthetics – much like many others. The sleek design of my all-white MacBook made me feel incredibly cool, especially when I opened it up in high school and used Photobooth with my friends.
When I got my first iPhone, the iPhone 4, I played so many games and used Instagram for its filters (thank god that phase ended), and took photos of everything. Eventually, I also started buying cases and began treating my phone like an accessory. This was nearly a decade ago, but when Apple launched its pink iPhone 13, it awakened something that had long been dead.
For the past few years, I've had a handful of iPhones – the iPhone 4, then an iPhone 5, then a big jump into the iPhone 7 Max, and now the 11 Pro Max. I've always gravitated to the new colors, of course.
When Apple launched the iPhone 6s in rose gold, all my white girl fantasies came true. Sadly, I couldn't afford one at the time and I already had an iPhone 5, so it remained just a dream. For the 7 Max, I opted for the all-new glossy black colorway, and for the 11 Pro Max, the Olive Green.
Part of me thinks it is because I've always gravitated to something eye-catching, but the other part knows it really is because it is new, and I can flex on my friends.
When my boyfriend bought the iPhone 12 in Lilac, my jealousy peaked. He also had a yellow iPhone XR, and I realized that I really, really wanted a colorful phone, too. A case just isn't enough. Am I reading into it too much by thinking that your iPhone color reflects what kind of person you are? Probably.
Of course, Apple knows exactly how its new colors and models excite its consumers. I'm certainly not the only person who's had this experience, and when the tech giant debuted its iMac in every shade of the rainbow, it became clear. Why would I want my boring old silver computer when I could own a blue, yellow, green, or orange version?
Part of it isn't just the excitement over something new, it is also about brightening up your everyday.
After nearly two years of working from home, Apple dove deep into its archive, remembered its iconic iBook, and decided that adding some color isn't a bad idea, after all. Its minimal designs still remain, just a tad more eye-catching. Upgrading your office with some colorful tech instantly became a must.
Of course, my eyes were set on getting the yellow version instantly, just like when the yellow HomePod was revealed the other night, I knew I needed it. Can you guess my favorite color?
There's also something about Apple's products that make you feel unstoppable.
During this week's "Unleashed" presentation, the MacBook Pro seemed amazing, and the way it was marketed made me feel like I was about to change the world, invent something crazy, and become a data engineer in one day.
All its tools and features are incredible and are definitely appreciated by those who accomplish said list, but realistically, I'll probably end up using only 10% of its full capacity. At the end of the day, I'll be writing my articles, Zooming, and watching Netflix.
Of course, I'm aware that this is all intentional, and as an Apple loyalist, I'll continue to buy into anything they try to sell me. I'm already waiting for the day I can justify getting a pink iPhone, and as soon as the MacBook drops in a yellow iteration, my card is instantly being swiped.