Late-night creatives are often vilified, thought of as lazy or lacking discipline. But, for many of them, working through the night is a necessity rather than a choice. It's during the late-night and early-morning hours that they feel most inspired and when their creative energy peaks.
One such creator is Minneapolis' Velvet Negroni who describes the night as a more magical time, conducive to creativity. Having frequently supported Bon Iver during live performances, Kanye West and Kid Cudi used a loop from Velvet Negroni's song "Waves" on the opening track of their collaborative album Kids See Ghosts last year. Velvet Negroni has been attracting attention ever since but, truth be told, he's been working as a solo artist and as part of groups for over a decade under monikers such as Spyder Baby and Pony Bwoy. Now somewhat a veteran of the music industry, Velvet Negroni's recent success goes to show that staying committed to one's craft despite slow progress can pay off. Why is it it though that his best work is created at such unconventional hours? What keeps him going into the early morning? To find out more, we hung out with the artist to document a full eight hour night shift. Check out the experience below and look for Velvet Negroni's debut album dropping this summer on record label 4AD.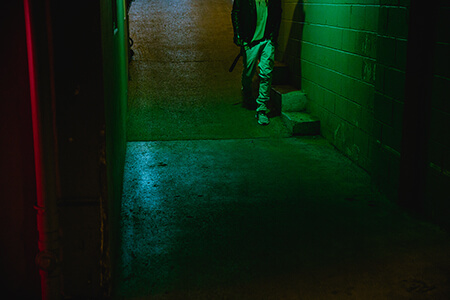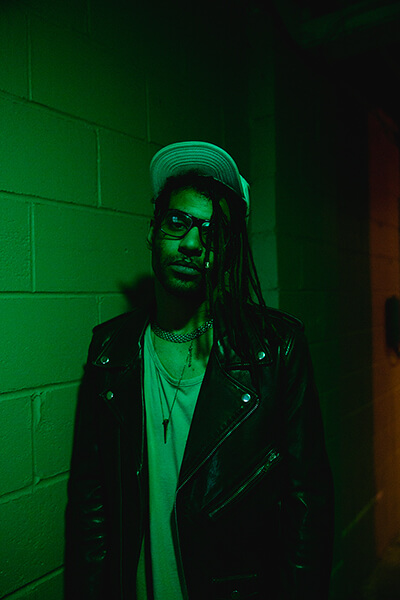 Velvet Negroni wakes up around midday but his studio time doesn't start until it's night.
Explore the artists' studio.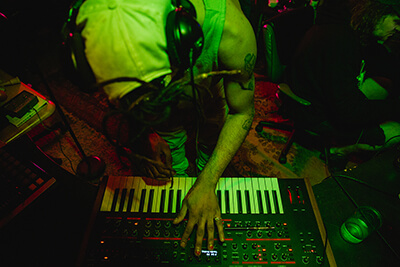 Velvet Negroni might start a typical session by revisiting music he created another night.
He emphasizes the value in giving art space to breathe rather than judging immediately after creating it. For him, this often means listening to a piece of music with fresh ears a few days after it's written.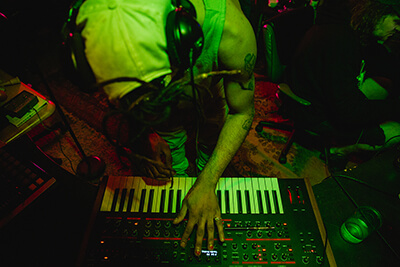 Some nights it's purely about the music, on others Velvet Negroni will record his renowned vocals.
"The Velvet Negroni sound? It sounds minimal, at times it sound futuristic, it sounds R&B, it sounds pissed, it sounds sexy, it sounds dumb."
"Giving shit space is the most important thing."
Video & Production:

Mike Handler

Photographer:

Nolis Anderson

Designer:

Pier Alberto Faggian

Developer:

Katerina Vaseva