East London's own: Jay Prince
In the song Jay Prince sings about himself, he is triumphant. The East London rapper's WONDER Ep, released this past January, epitomizes the buoyant, effortless flow he's matured into over the course of his career. On the eponymous track of the album, for instance, his voice slides over a medley of twinkling keys and hushed backup croons in delivery of his personal ethos: "I been hustlin', tusslin', I been grindin'/ Just so I can see another day where I be shinin'."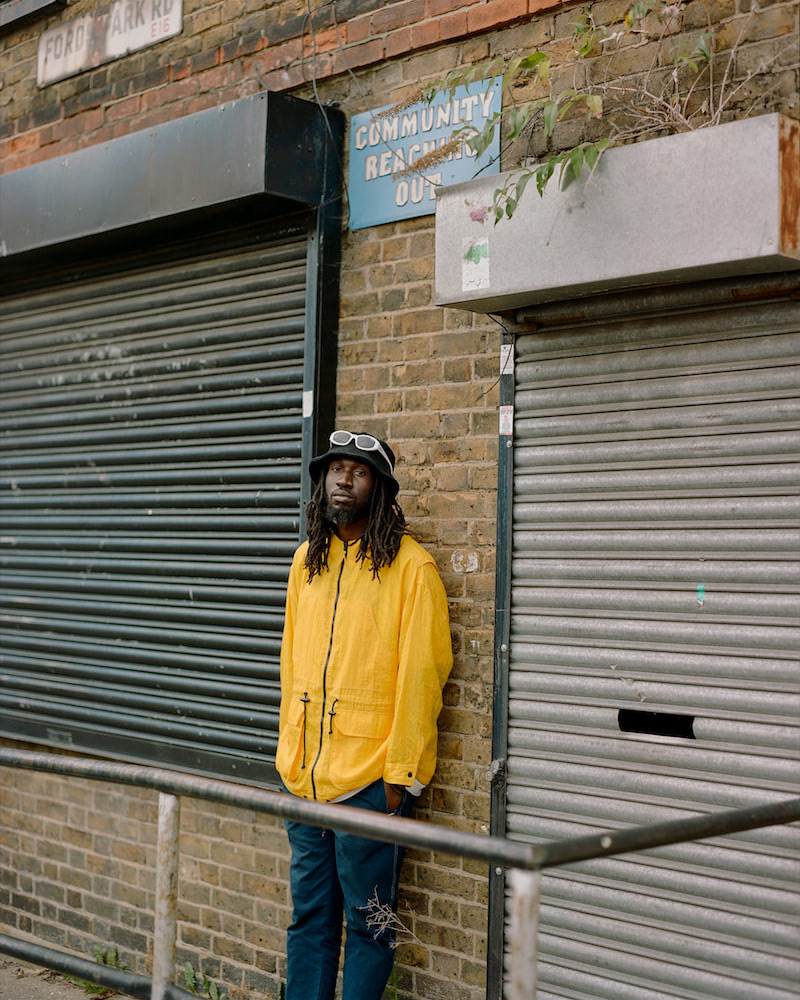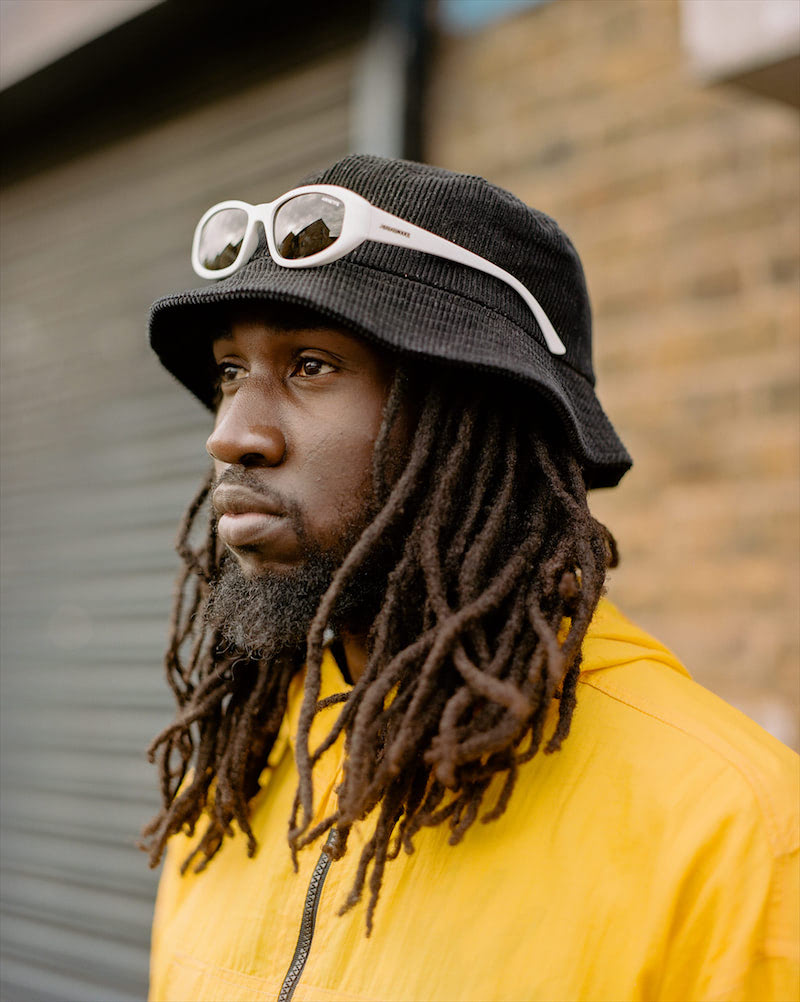 And his star has been steadily rising. About five years ago, independent music label Soulection invited Jay across the U.S., taking the then-wide-eyed performer to Philadelphia, Chicago, New York, and Los Angeles—destinations he'd never dreamed of visiting. Jay's ascent has only continued. Earlier this year, he supported Chance The Rapper throughout Europe, and he's now on tour with Freddie Gibbs.

But his story isn't only one of bright lights and big names. Before he was jetting to the studio in L.A., the 26-year-old rapper came of age in the East London borough of Newham. Growing up, Jay Prince refused to be bound by his zipcode destiny. "It's easy to have a particular outlook from being from Canning Town," he reflects. "I kind of want to break that cycle." This is precisely why Arnette, the streetstyle sunglasses brand, handpicked Jay for their recent series. Dubbed "Flow Upstream," it spotlights a global class of next-gen talent who rise above.
Jay says he didn't allow the adversity of his hometown to sway his focus. "It's not safe," he says, continuing, "People die. People get stabbed. That's just something that you have to adjust to." Instead, the hardship around him fueled his ambition. "The old house I lived in was this kind of inspiration in itself because I just remember wanting to see more than this," he remembers. Clearly, there are no sob stories here; Jay is the last one to mythologize his own struggles, focusing instead on the local culture that shaped his experiences.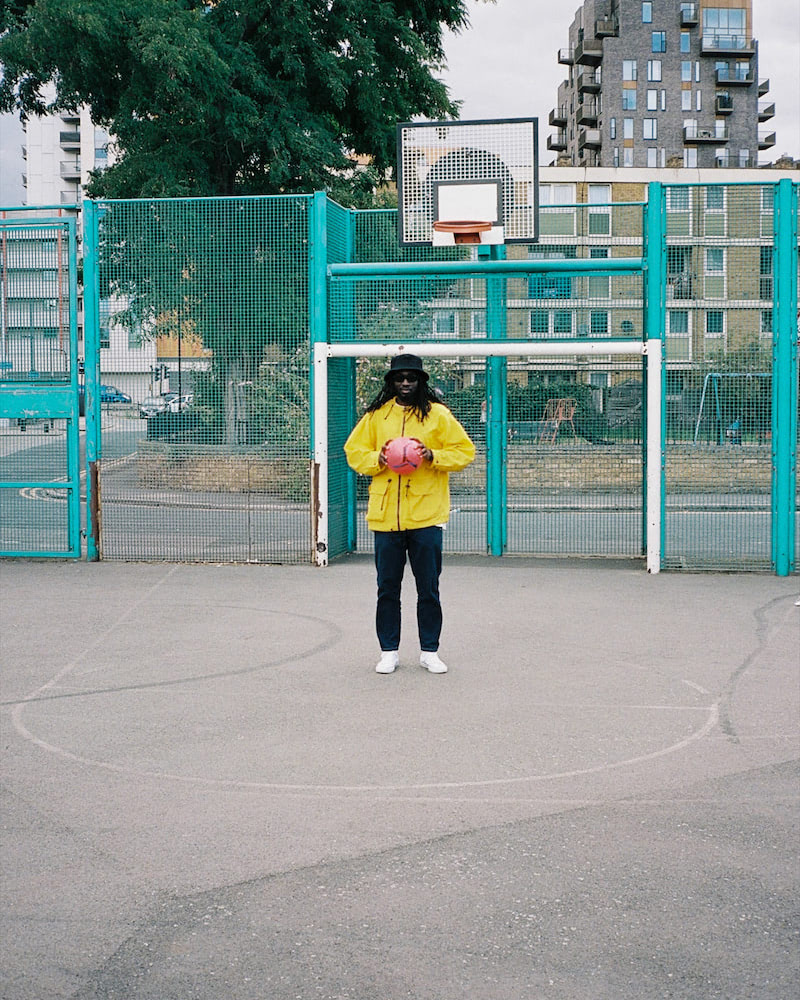 "Home has been a foundation for pretty much everything I'm doing," Jay Prince says. With that, he roughly means all of his adolescent haunts: the Congolese church in Vauxhall where he learned how to play keys at 16, the football pitch where the neighborhood kids would all gather on Sundays, and the youth clubs with studios where he honed his music writing skills. "I feel like the most important thing I want to be able to show is that there is community here," he says, "where people can do great things." These are the places where he found an uplifting counterpoint to the bleak stories his schoolteachers would recount about his classmates.
"I feel like that's the most important thing I want to be able to show is that there is a community here, where people can do great things."
– Jay Prince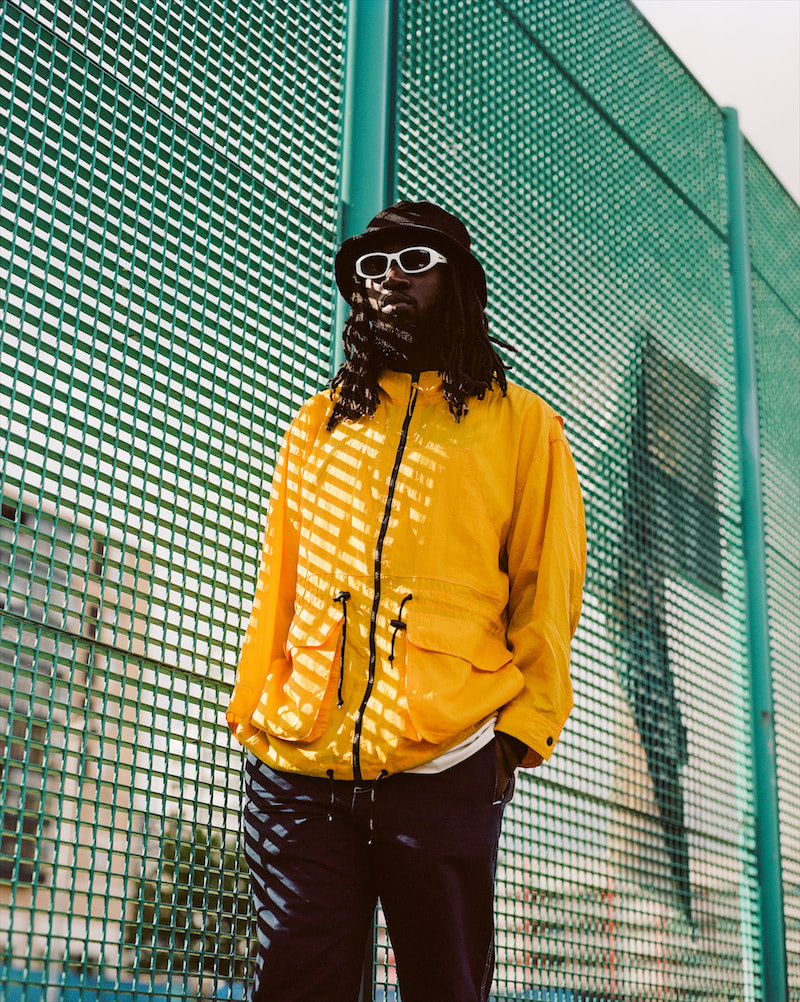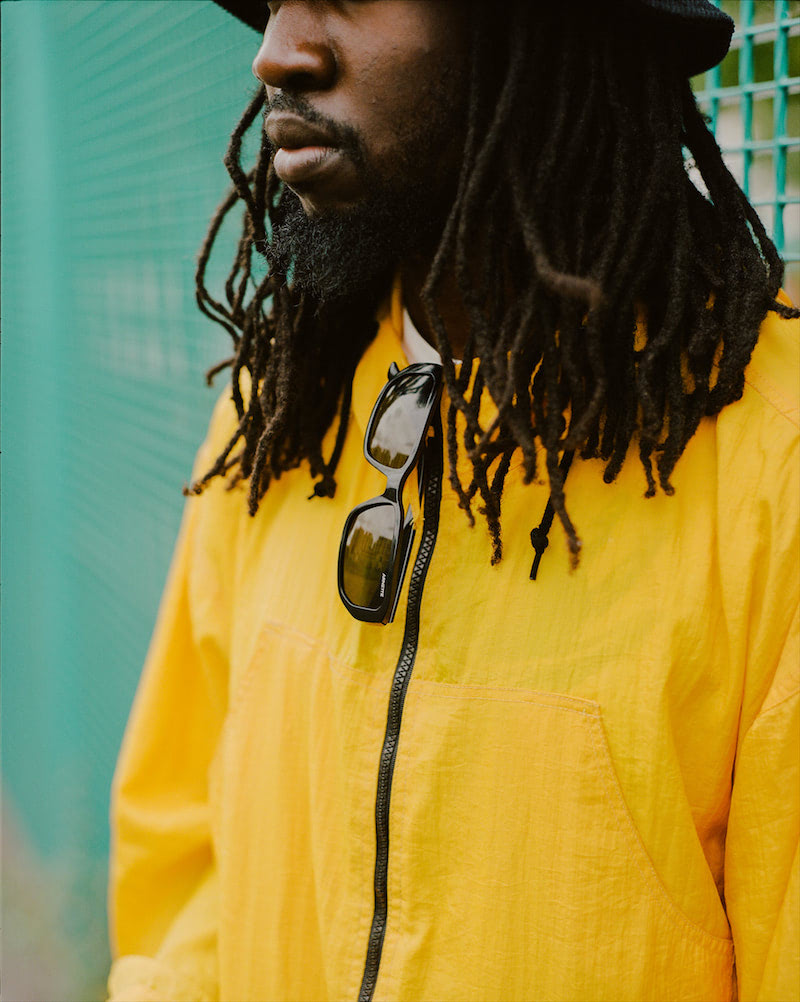 Compared to his peers, Jay considers himself lucky — and he is. He loved Sundays at the football cage, but he also had supportive parents and siblings. He always had good people around who cared deeply for him. On top of that, he says, "I had these outlets [like making music, playing football, and going to school], versus someone else who might not have the same outlets, and they might have to figure things out in another way, where it might be having to fight for their life."
As it turns out, music was eventually what unlocked a world for him beyond Canning Town. His sound is unique in that it contains none of the hardened bars and angular sonic architecture of grime that MCs from Jay's area, such as the Forest Gates-reared grime forefather D Double E, are known for. In fact, he belongs to a fresh crop of local talent, alongside afro-swing stars Yxng Bane and Kojo Funds, who have chosen to take a more lighthearted route.
Jay now lives out of a suitcase, either regularly traveling to LA to expand his US fan base or performing across Europe. Yet he is still the first to denounce the glamor and inflated ego normally associated with success. "I feel my life is focused on being a better person for myself, and just being able to do what I do at such a standard that can impact people," he says. He still frequently goes back to his former neighborhood, as a reminder because, in spite of the reputable co-signs, "It's not over yet."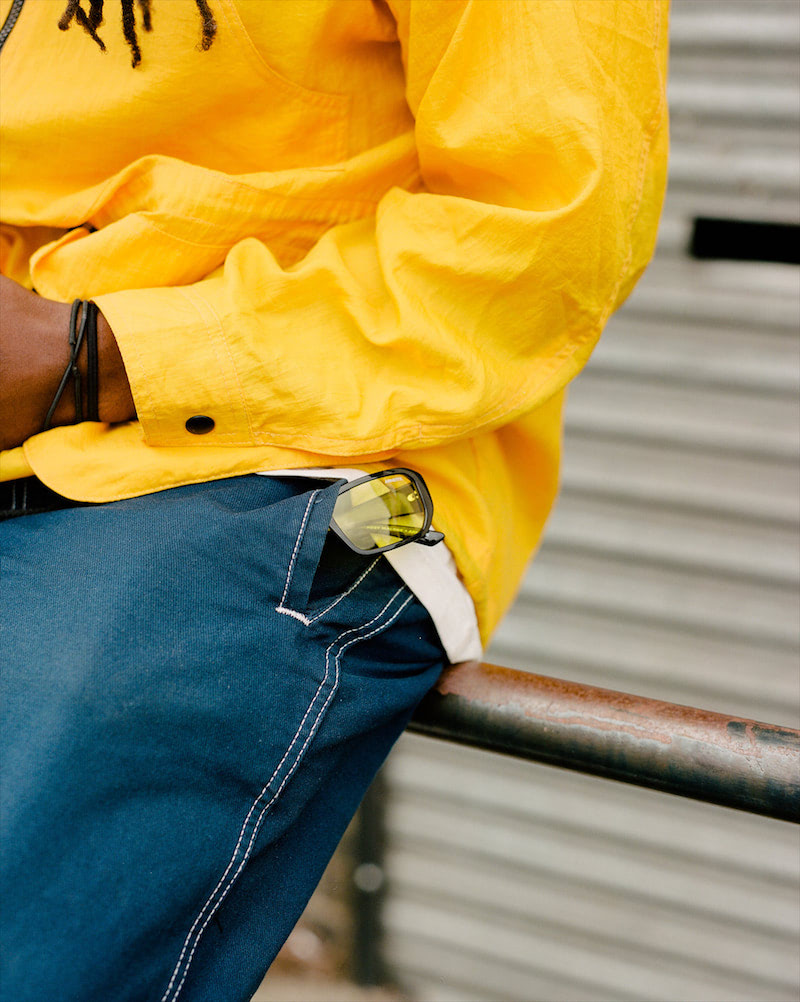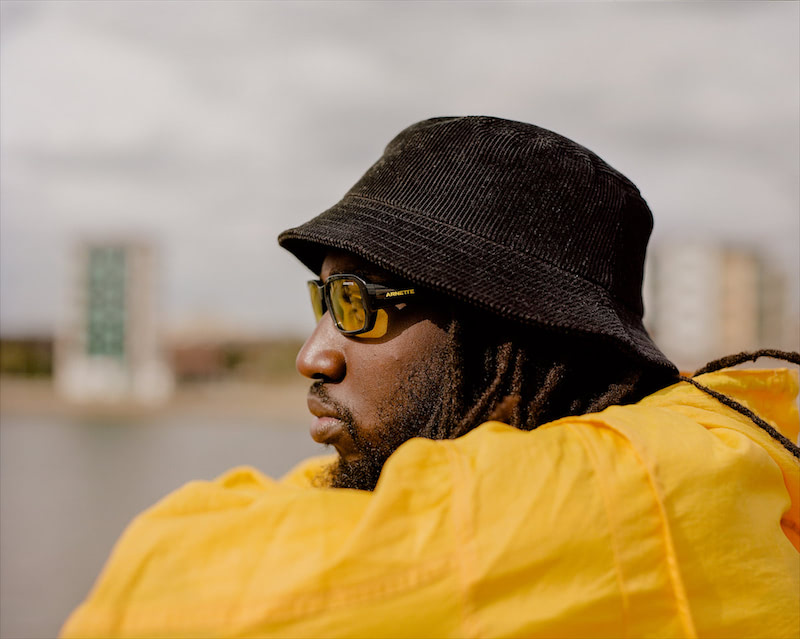 All these new eyes watching him have only served to reinforce the ideology towards life that he developed back in East London: striving for personal excellence, cultivating an elevated sense of integrity, and never letting his surroundings define him. This especially applies to his place in the music industry.
"I feel like the term jet set is so glamorized, and that's not my life. I feel my life is focused on being a better person for myself."
– Jay Prince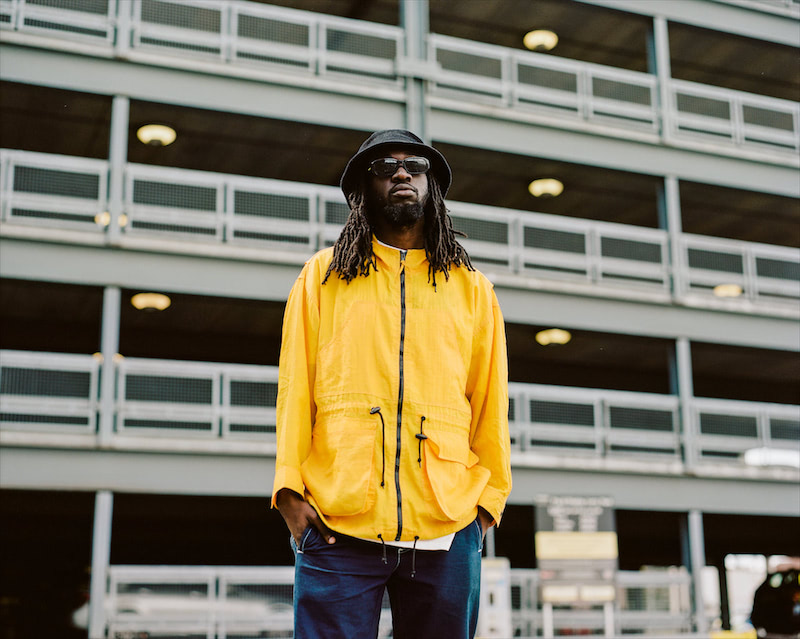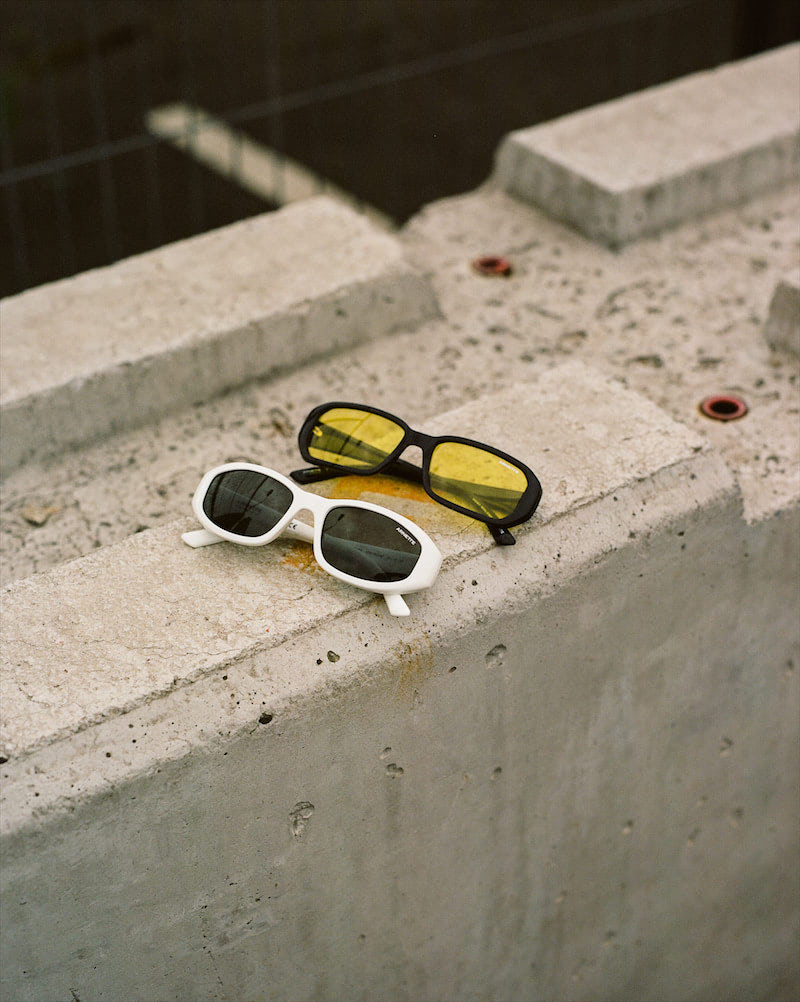 To this end, his career benchmarks do not involve churning out formulaic chart-topping hits, selling a million records, or winning a Grammy award. Instead, "creativity should be endless," he believes. "If my goal is to be the greatest, then I'm never going to be satisfied." This wisdom, often neglected in such a fast-paced business, is something even artists several years Jay's senior have yet to grasp.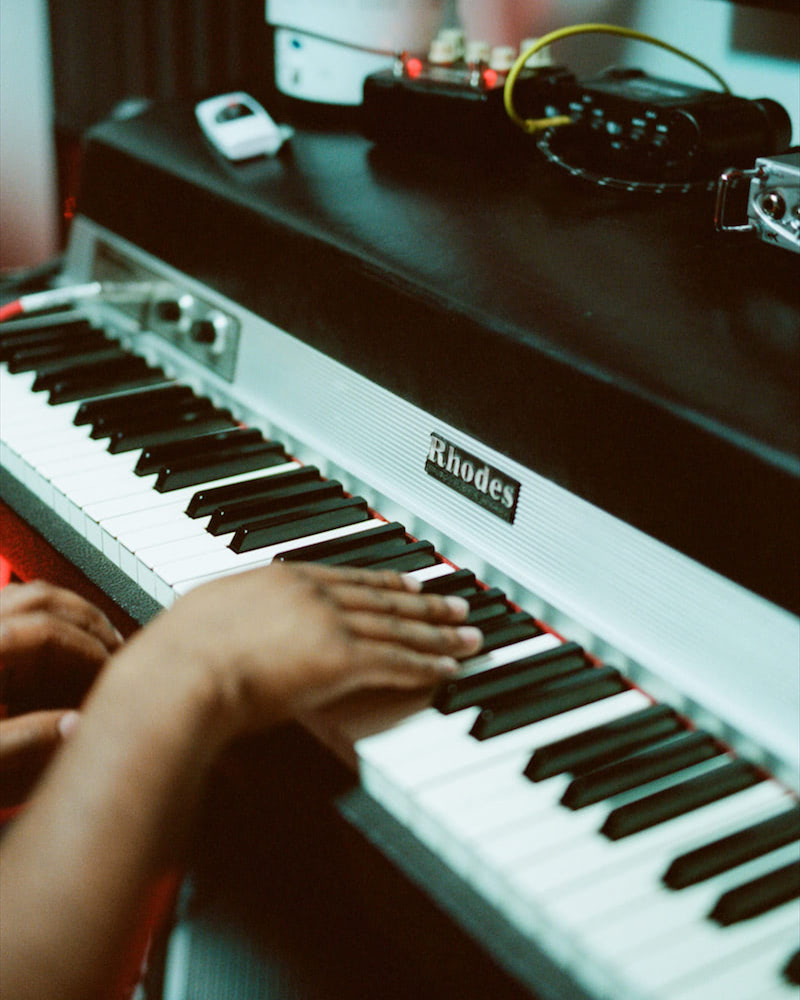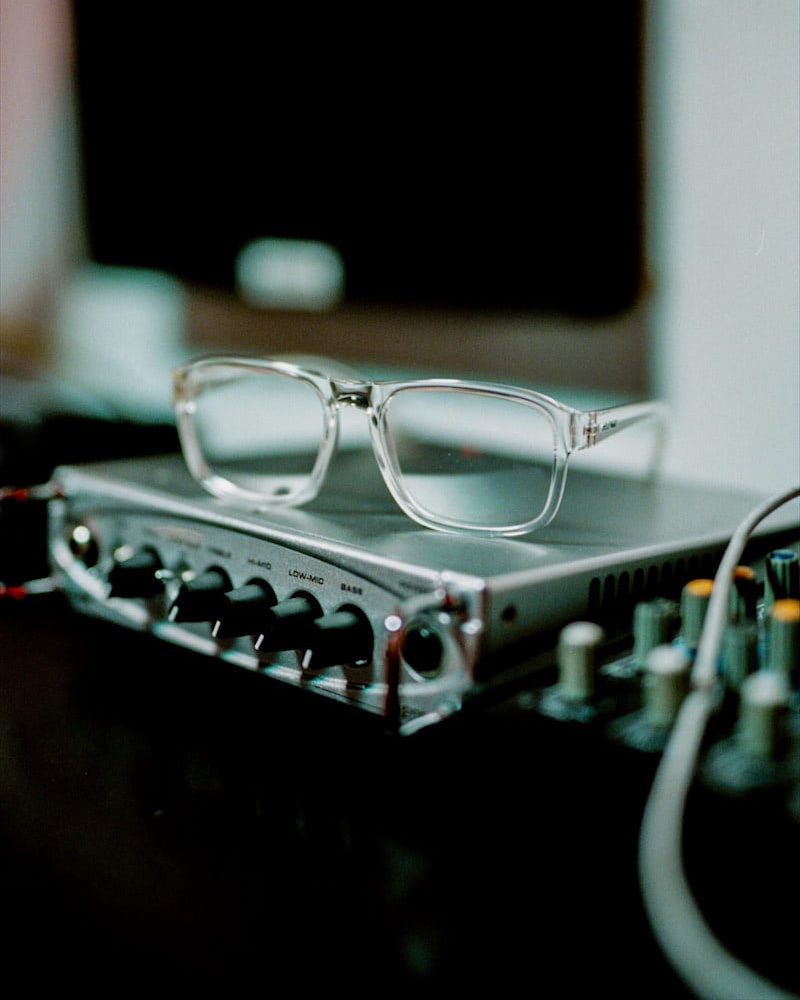 "I always want to have something meaningful to say even to people as a conversation. So, in the music naturally, that's just what I'm going to do."
– Jay Prince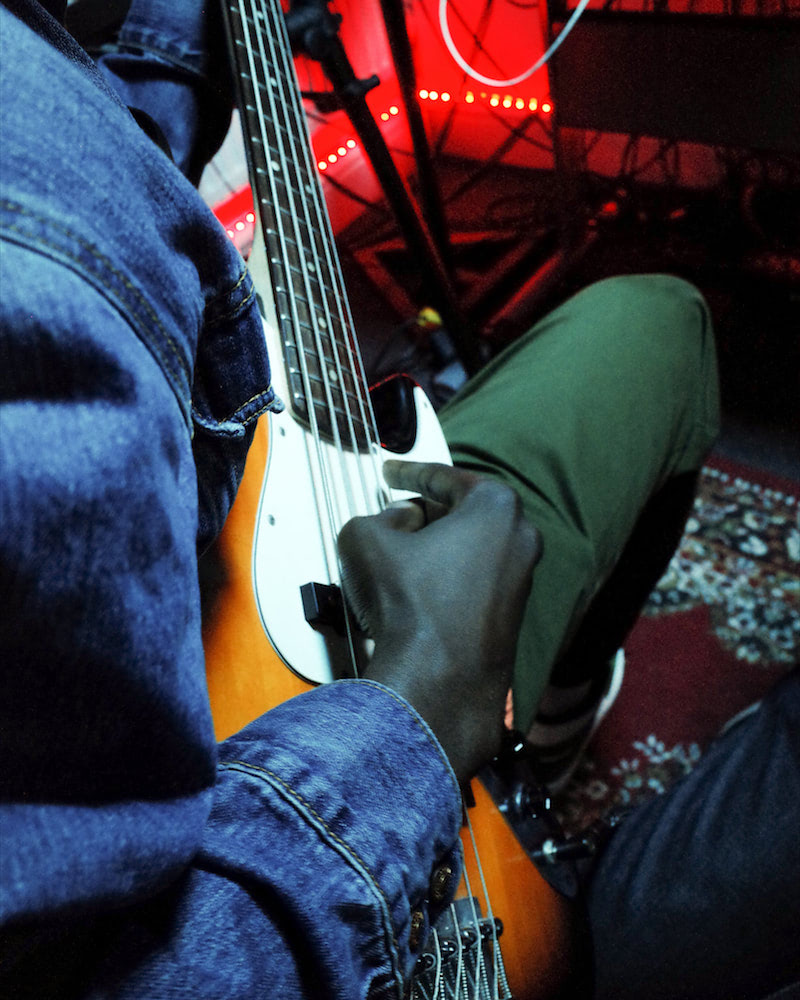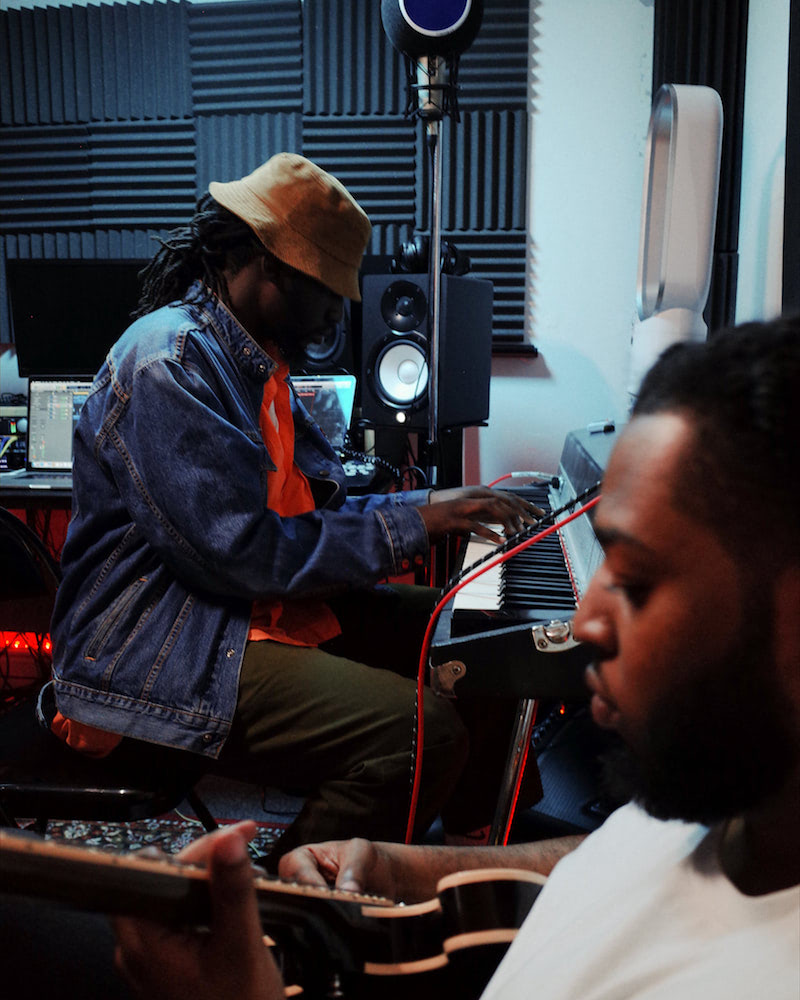 One particular intention he's setting, however, is to establish a project reminiscent of those days he spent gathered around those Canning Town football cages. "Whether it's a music community for young people or whatever," Jay says, he hopes for an opportunity "to create a space where those people can have conversations."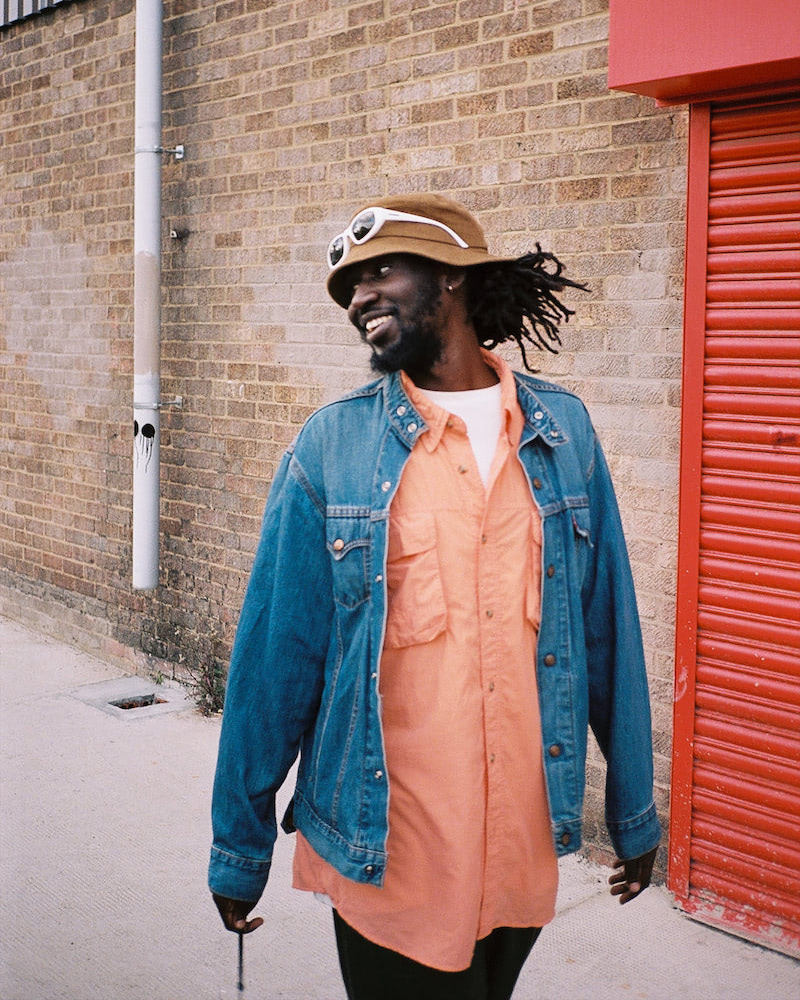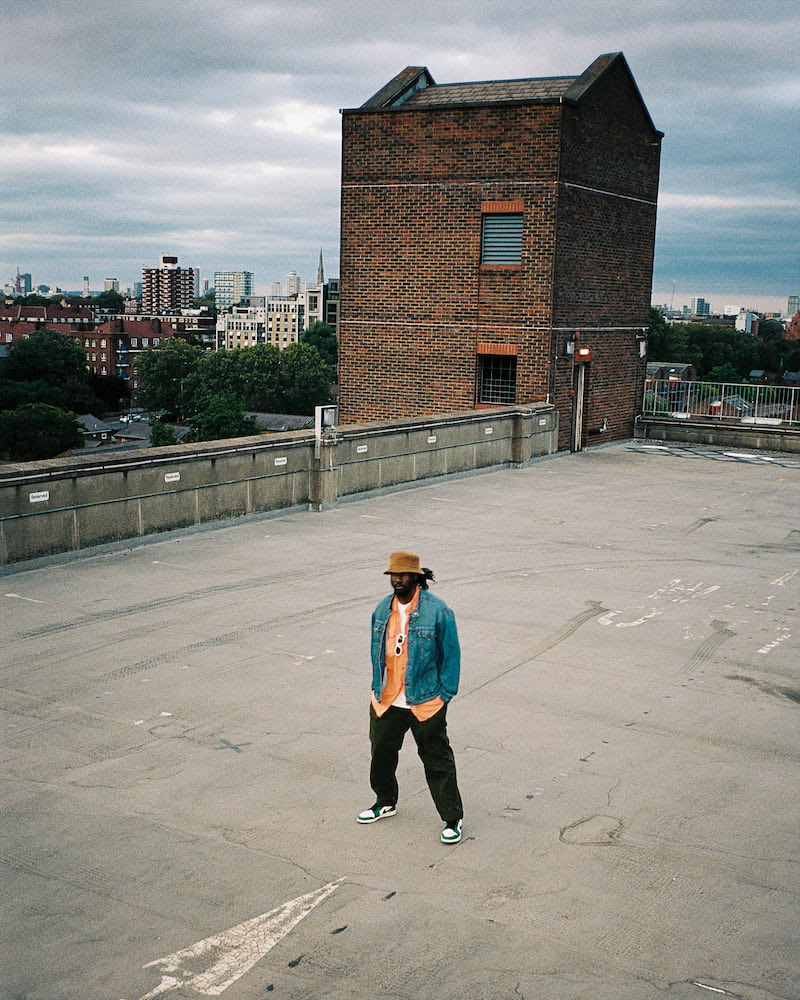 No doubt, it's Jay's greater life purpose that imbues his music with its unaffected luminosity. All the spotlights only add to his power. "I feel like I'm a light," he confesses. "That's my personality. I'm a light and I know it."
"I'm a light and I know it."
– Jay Prince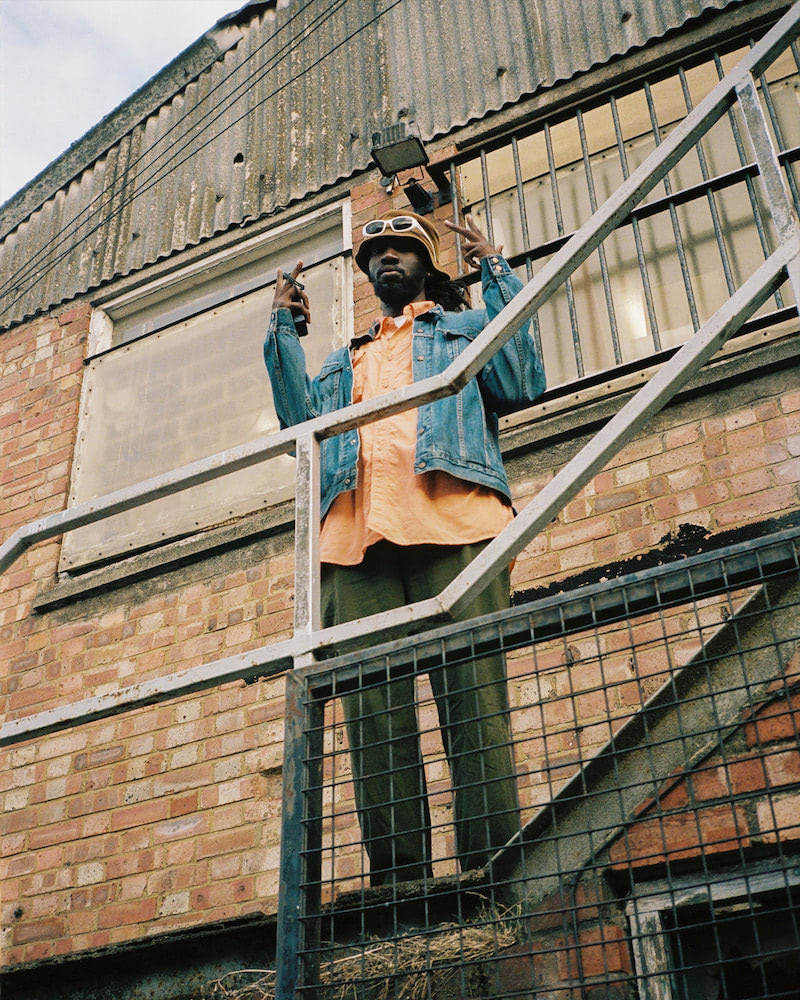 For more from Arnette, head here.
Director/DOP & Edit:

Gerrit Piechowski

2nd Camera:

Julius Krappe

Photographer:

Vivek Vadoliya

Producer:

Lara Casselman

Graphics:

UNFUN Studio, Joel Stark

Production Assistant:

Viktor Carvalheiro

Sound Design:

Staub Audio

Extra Photos:

Julius Krappe

Music:

Jay Prince, Aaron Philbert-Chedick

Executive Producer:

Johannes Lehmann

HS Producer:

Rochelle Bambury

HS Art director:

Stella Richter

HS Project Management:

Rachel Bigelow