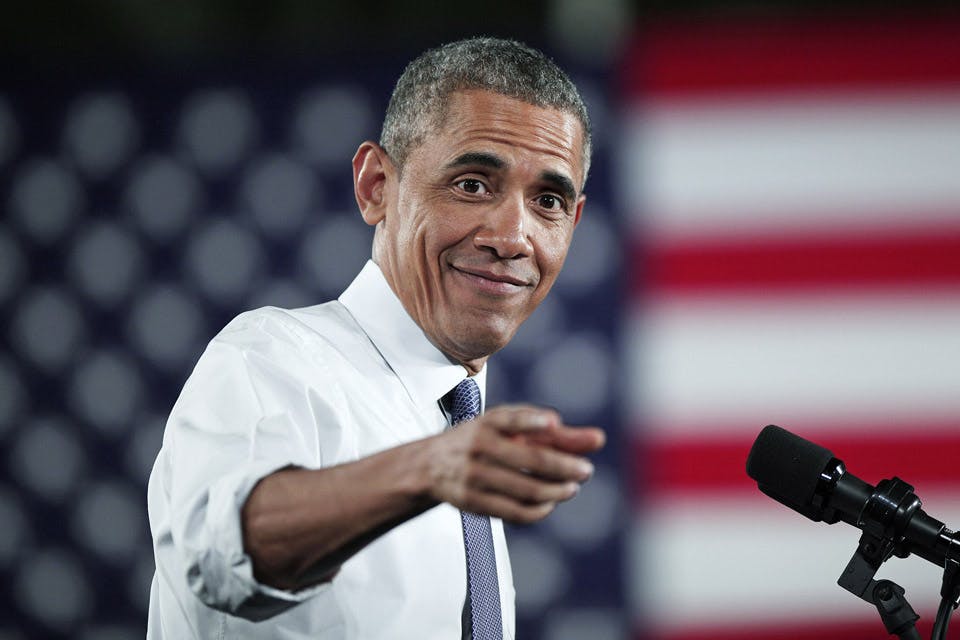 Barack Obama continues to cement his position as a cultural tastemaker with another solid (if safe) roundup of his favorite film and TV titles from the year.
He included some critically acclaimed films, such as Netflix's The Irishman, Atlantics, and Korean horror sensation Parasite. He also included a project from his Higher Ground production company, American Factory, which is a documentary about a Chinese billionaire opening a new factory in the husk of an abandoned General Motors plant. See Obama's full list below.
One of the more unexpected inclusions in his list of TV shows that he "considered as powerful as movies" was the second season of the BBC comedy, Fleabag.
Fans of the show were delighted to point out that the first season includes a scene where the protagonist masturbates to a video of Obama delivering a particularly stimulating speech on the dangers of populism. It should be noted that it was the second season that was included on Obama's list, however, it's obviously likely he has also seen the first if he's watching the second.
In an earlier tweet, Obama also revealed the books that he most enjoyed reading over the past twelve months. Check those out below.
As has been the case in previous years, Obama's list features a mix of historic non-fiction and several literary novels. His reading list covers topics such as the migrant crisis, white male identity, and also includes Sally Rooney's "Normal People," which is being adapted for a Hulu series (odds on that being on his TV and movies list somewhere down the line?).