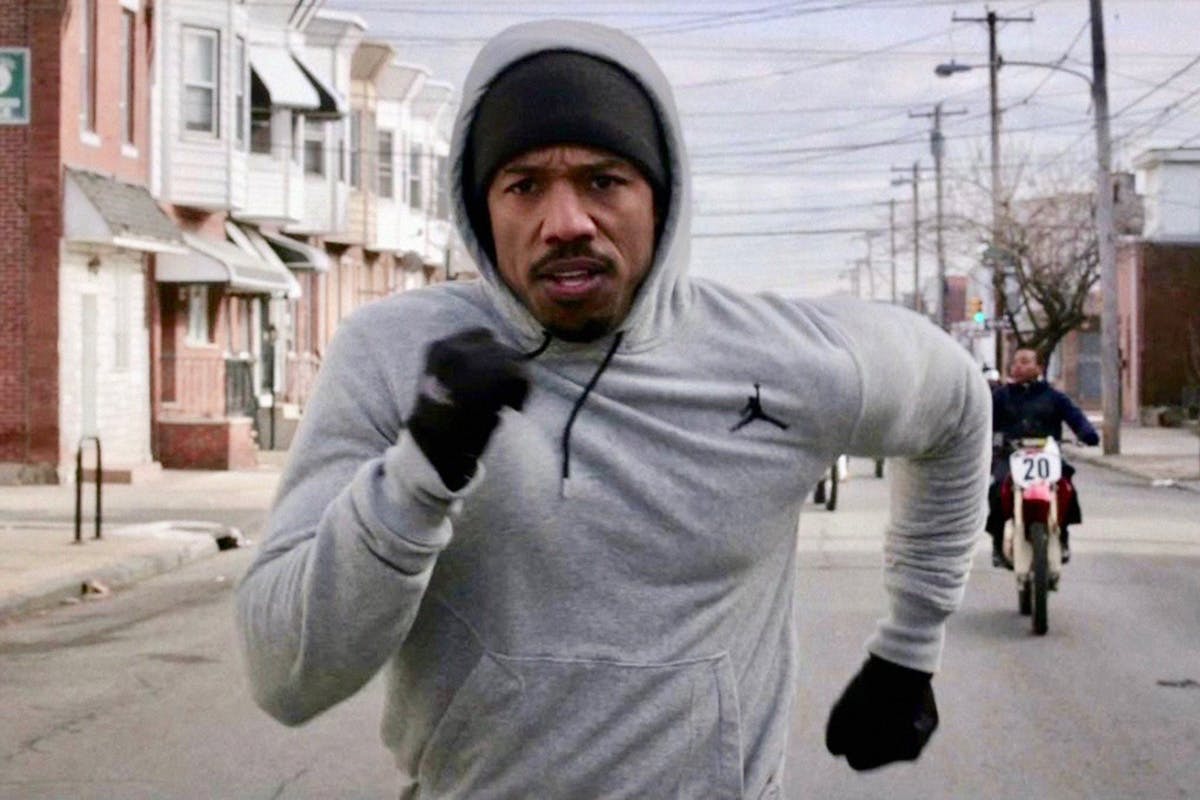 Product placement is certainly not a new phenomenon in Hollywood. The first major signal that a film and brand could work in harmony was the 1927 film, Wings, which won Best Picture at the Academy Awards — while also serving to highlight a Hershey's candy bar.
In a more contemporary sense, people will probably think about products like Ray-Ban in Risky Business, Reeses Pieces in E.T., and Everlast in Creed. The latter's usage was facilitated by Beverly Hills agency, Stone Management, who specializes in bridging the gap between brands and the movie-going public. The trick: how do you make something prominent while also making it feel organic?
Co-owned by husband and wife team, Adam and Cat Stone, the duo first went into business over 15 years ago — after first serving as traditional producers on a variety of Hollywood projects. But when it came time to start a family, they looked to pivot to something that was still on the periphery, but didn't necessarily require them to keep insane hours, or fly to the far off corners over the world 300 days out of the year.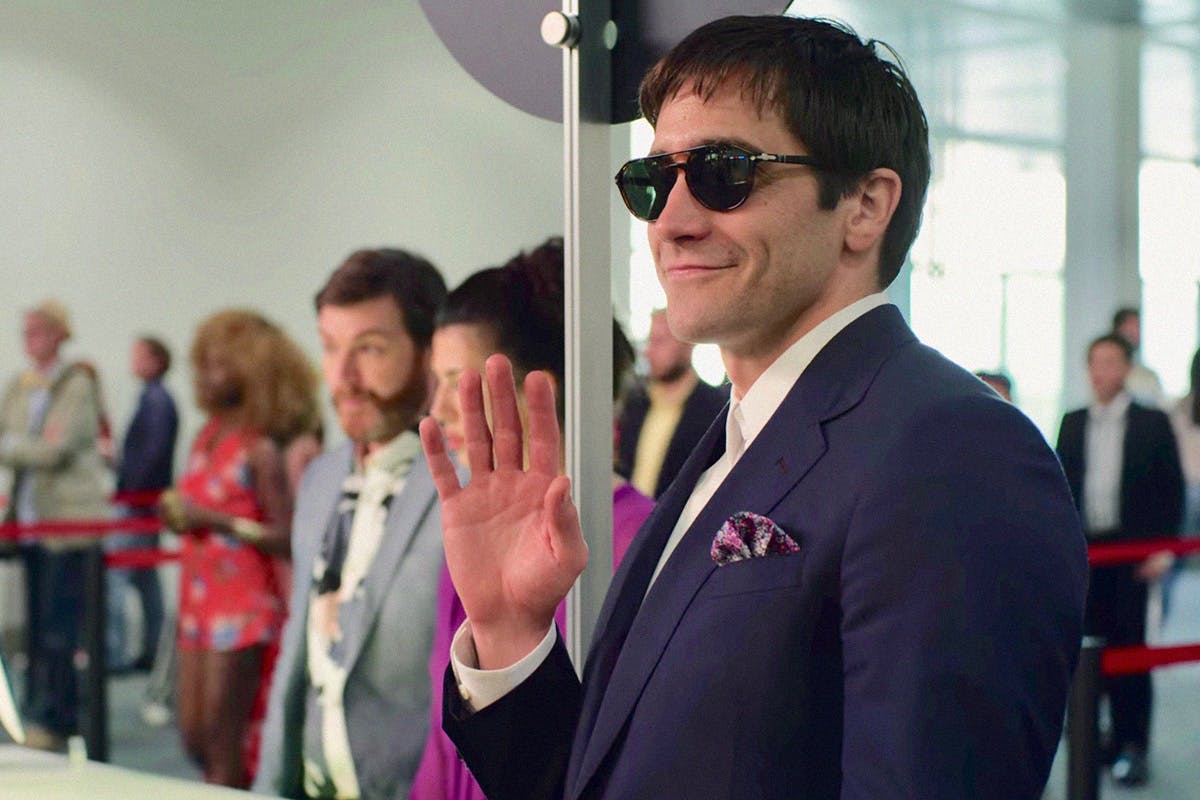 The Stone's knew they had a knack for being able to deliver for a director. They just didn't necessarily think it was a career — one that now encompasses over 200 films like Vice, The Magnificent 7, Zero Dark Thirty, American Hustle, Birdman, The Hurt Locker, and The Fighter.
"What ended up happening is we got hired on to basically bring that connectivity to the movies," Adam Stone says. "So, basically, do the bidding of those filmmakers to go out and get product support, fashion support, spirits, you name it."
To better understand how to get a product in the film, it helps to know that brand involvement doesn't help fund a film. In a hypothetical scenario, beverage brand X doesn't tell a director looking to make his/her passion project, "we'll foot 20 percent of the production budget if our new drink appears in 20 percent of the film."
On the opposite end of the spectrum, big brands see placement on screen as only a small chunk of the narrative they are able to tell. Specially, the Stone's say brands are keen on sponsoring premieres or doing larger activations. As such, being a big fish that is willing to push through an activation on multiple levels/platforms is a major advantage.
So where does that leave brands who may just be starting out — and definitely don't have the capital or infrastructure to pull something grandiose off? Are the people still in the Gildan stage of their journey out of luck?
The Stone's point to upstart boxing/lifestyle brand, BOXRAW — which was founded in the U.K. by Ben Amanna in 2016 — as one of their biggest recent success stories. Through diligent research on his own behalf, Amanna recognized that Stone Management had a strong connection to boxing-related films, and they were handling all of the product placement for MGM's Creed II.
They started a conversation with the costume designer who responded to the initial line sheet. From there, a product wishlist was created and sent through as preproduction started. What had started as a shot in the dark resulted in BOXRAW apparel being worn by Michael B. Jordan.
"Upstart brands especially really love the ability to use entertainment or the endorsement of entertainment," Adam Stone says. "I don't mean endorsement of an actor but the endorsement that these two new movies or this hit TV series is using my stuff. It really helps them at retail."
Cat Stone echoes Adam's sentiments, adding, "He needs to be able to go as he's selling to new stores and say, 'look, I was in Creed 2.' When you get that special moment when there's someone new up and coming and you're able to have this kismet moment, that to me is very special."
While the aforementioned example illustrates Amanna's proactive business strategy, the reality in most cases is that entities like Stone Management are the ones creating the opportunity for brands.
First and foremost, a screenplay is a tool for the director and actors to use as a narrative roadmap. Sluglines tell of a location, and a time of day. There's usually next to no information about the things/product that inhabit the world unless it is core to a character. Thus, it's the Stone's task to digest what is literally on the page, and how they can add color.
"We know that an office isn't just a person sitting in a four wall room on a chair," Adam Stone says.
Based on what they know about a character's job, his/her physical build, the city the film is set in, etc, they can decide how the character would have chosen to buy furniture, if certain fast-food boxes would be appropriate, and any regional flourishes. And of course, since filmmaking is a collaborative medium, any of their suggestions must also come with the blessing of the director, costume designer, and production designer. But because our real lives are often defined by certain brands — even if inadvertently like the stores we walk by on our way home — the Stone's believe that a film completely devoid of products would feel unnatural.
Although the product placement flow is usually that of a brand trying to capitalize off the success of a blockbuster film, there is an under-explored aspect of the world which speaks to the slippery slope that are "fair use" laws.
As we've seen, brands are dying to collaborate with Supreme, and the feeling isn't always mutual. While the brand engages in copyright infringement litigation in Europe, their likeness is seemingly protected on U.S. soil. So does that prevent a studio/production company from capitalizing on the brand's success too?
"It's a good question," Adam Stone says. "There's so many schools of thought on this that there is no right answer. There are many people in Hollywood who will say that as long as a product is being used in the manner that it is intended to be used by the manufacturer, that you don't really need any permission."
Stone uses McDonald's as an example. If a production — for whatever reason — was adamant that a slovenly character is an absolute Golden Arches fanatic, and the fast food company doesn't necessarily want the placement, as long as the character is simply eating/drinking the products, they should be safe. But should this character be engaging in some American Pie-type activity, they'd have grounds to litigate.
"I have to be honest," Adam Stone says. "I would say 99 out of 100 times, the brand will say, 'yes, we'll support you.'"
At the end of the day, the Stone's don't care if you're an established brand, or an upstart label looking to disrupt a particular industry. For them, if they believe in the product, they will go to bat for you.
"I never want to pay it forward on something that I don't like or believe in," Adam Stone says.
He further clarifies his ethos with a wise piece of advice from his grandmother.
"I would rather own two quality suits than a closet full of shit. It's better to have a couple good garments that are going to get you through all of it than have a whole closet that it's just all crap. But my point in that is does a hundred product placements matter? Well, some brands want to saturate and they want to be everywhere, and absolutely, we will help them achieve that. But some brands, like let's say Supreme, I'll use them again just as an example, may say, 'yeah, but there's that one movie and if we could do that, we would be fine with just that this year.'"