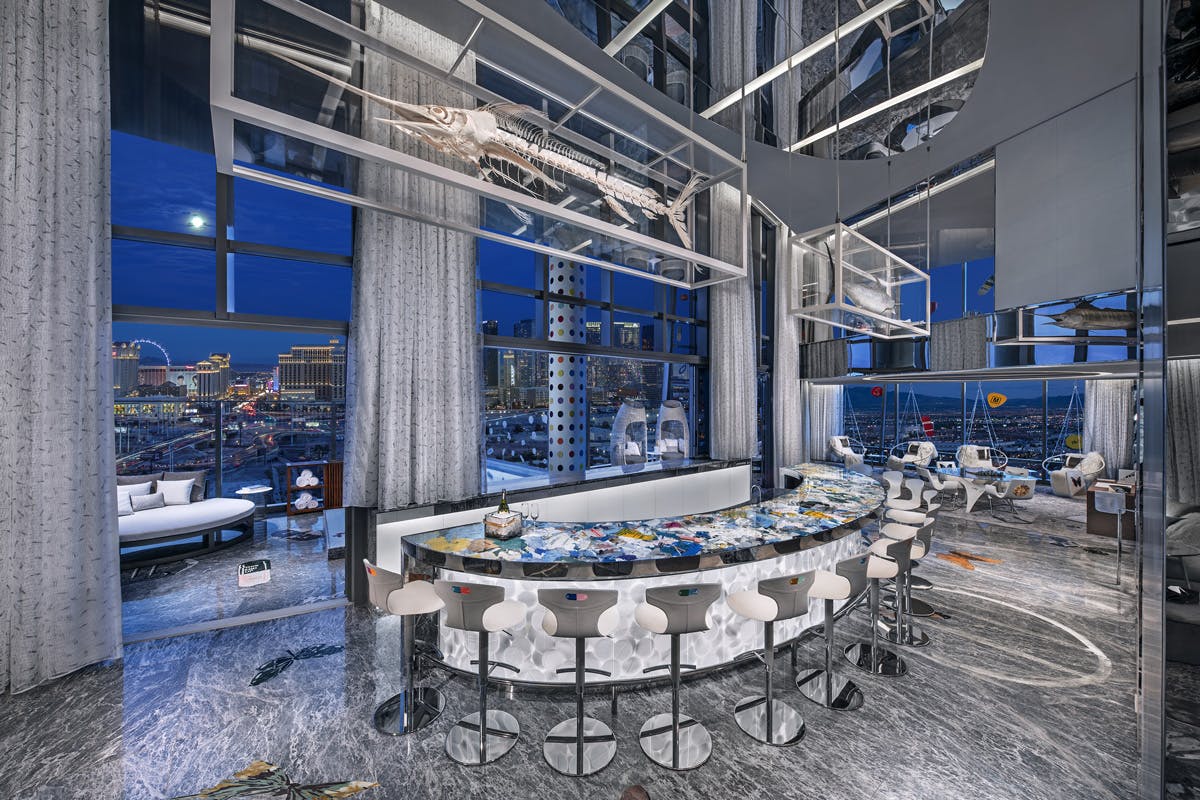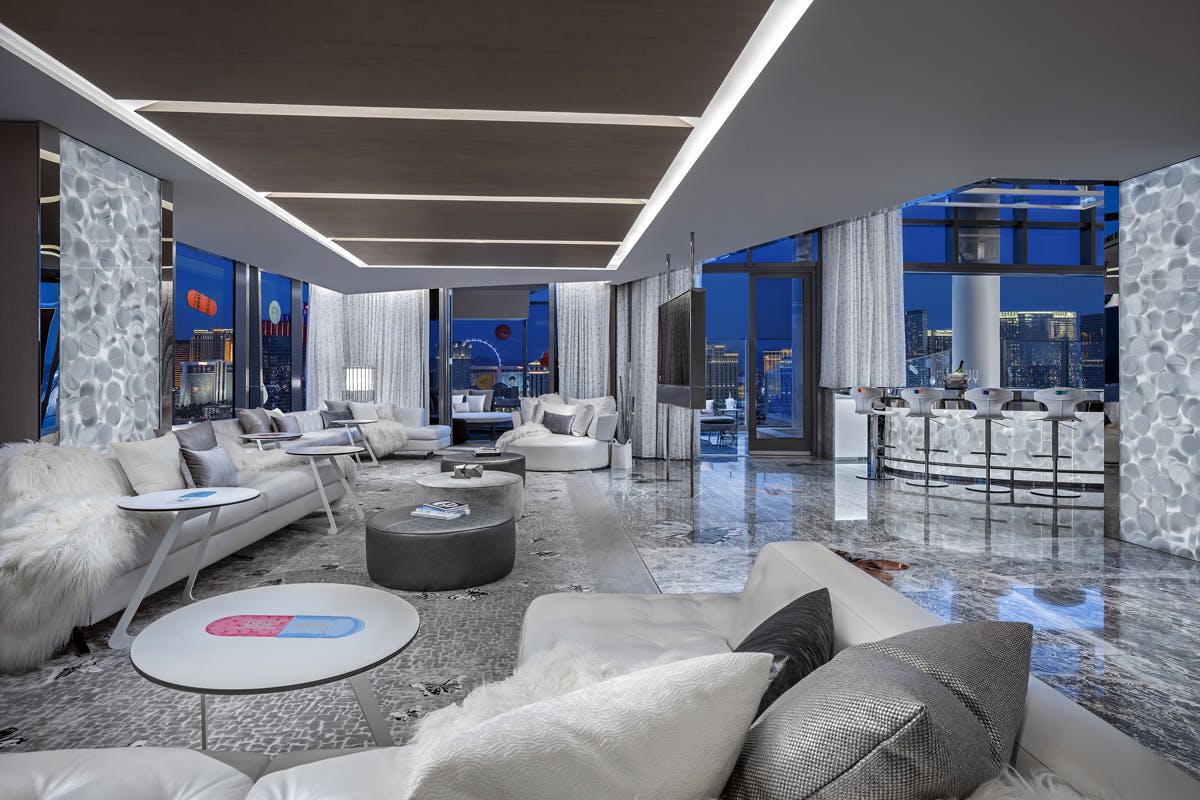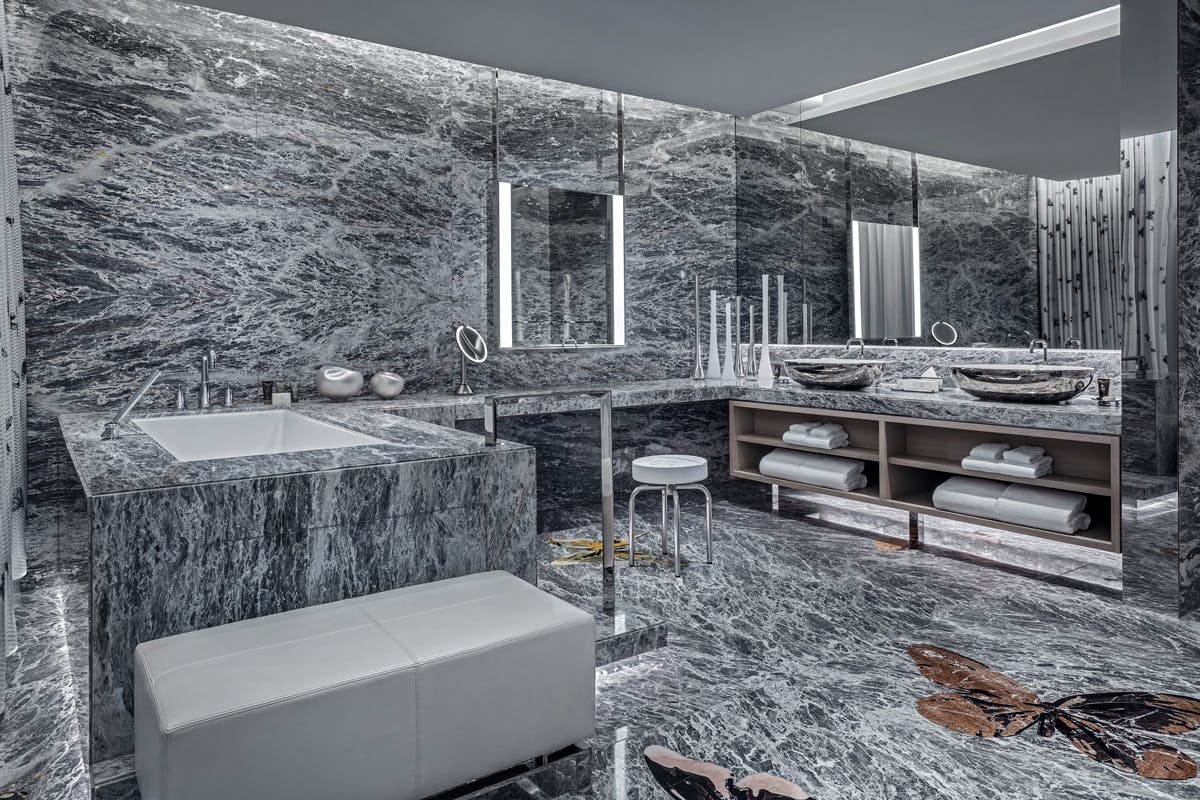 Remember that baller pad from the 12th season of MTV's Real World? Well it just got a massive Damien Hirst makeover. The custom-designed two-story penthouse suite by British artist is apart of the $690 million renovation at the Palms in Las Vegas.
The project has Hirst designing the interior alongside creating new artwork for a 9,000-square-feet palazzo, titled the "Empathy Suite." The Sky Villa includes two master bedrooms, massage tables, a salt relaxation room, a cantilevered jacuzzi that overlooks the Strip, and a private, behind-the-scenes art tour of the property, among other amenities.
The space features six original works as well as custom furniture with signature Hirst motifs. His 60-foot-tall Demon With Bowl and the centerpiece of his 2017 show at the Palazzo Grassi in Venice, will also soon be installed in the resort's pool.
The price of a two-night luxurious stay at the new villa is $200,000, but it includes 24-hour butler service, chauffeured car service, A-list access to on-site entertainment, a private Palms art tour and more. Take a closer look at Damien Hirst's "Empathy Suite" in the gallery above.