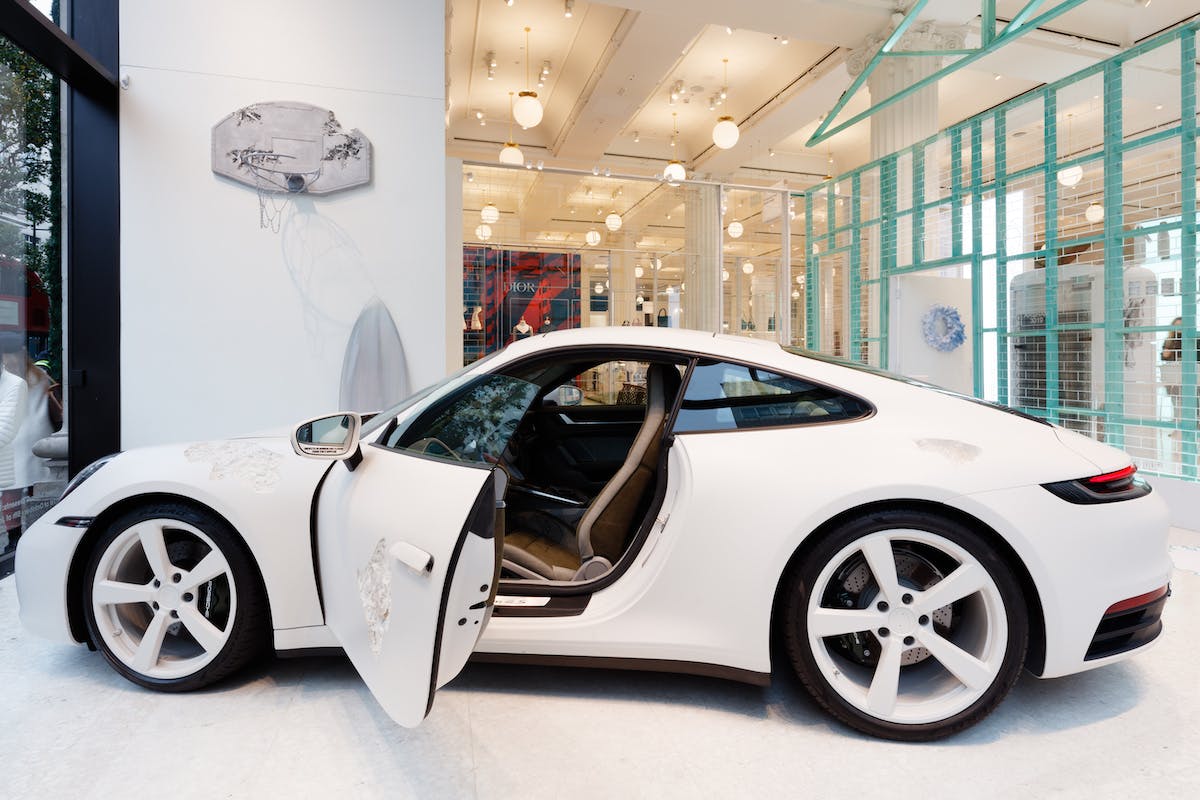 Daniel Arsham has teamed up with Selfridges for a three-month take over of the iconic store's Corner Shop. The House by Daniel Arsham is open now and features his artwork, as well as special-edition product. It's essential a life-size diorama of a house, consisting of a front yard, kitchen, office, and closets. Inside are one-of-a-kind editions from his Future Relics serious, including an operational Porsche 911, custom Pierre Jannaret armchair, basketball hoop, and 1982 Macintosh computer.
You'll be able to cop his work, as limited numbers of 2 to 75 pieces will go on sale throughout the residency. Merchandise includes a seven-piece ready-to-wear collection with A-COLD-WALL*, three items from Ambush, and adapted products from Byredo. There will also be a range of iPhone cases, sweatshirts, tees, and hoodies, in addition to Snarkitecture x Seletti ornaments and the artist's take on Selfridge's iconic carrier bag.
"As this decade comes to an end, it's so exciting to be looking to the future with Daniel Arsham," Selfridges executive buying and merchandising director Sebastian Manes said in a press release. "Through working with Daniel on this project — which combines art, design and fashion; covers the broadest possible price range, and presents products in an environment unlike any other — we are setting a new retail standard for the 2020s and beyond."
The House by Daniel Arsham will be open until January 5 2020.