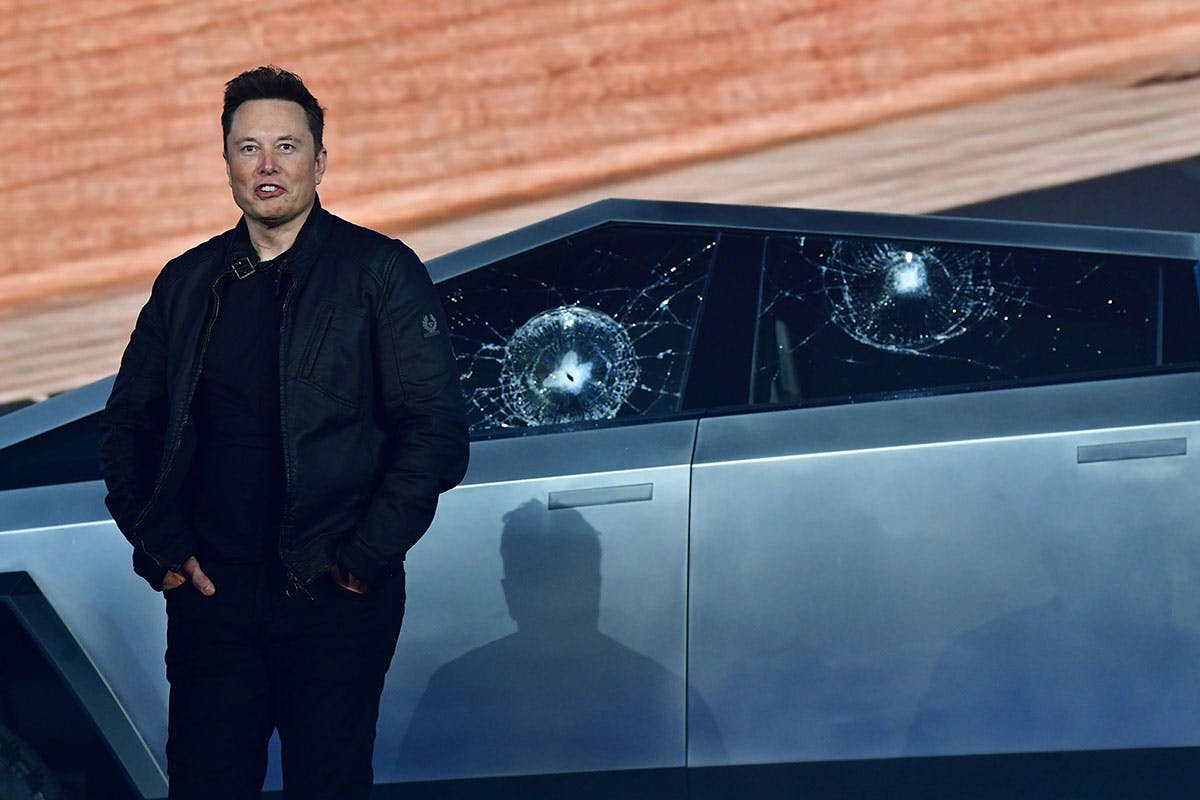 Elon Musk unveiled his latest Tesla creation during an event in Los Angeles last night and while the futuristic Cybertruck certainly looks the part, it failed one of the test demos in quite spectacular fashion. And of course, Twitter isn't holding back its feeling about it.
Part of the Cybertruck's impressive specs — a range of over 500 miles, 14,000+ pounds towing capacity and hitting 0-60 in 2.9 seconds — its "armor glass" windows leave a little to be desired.
"It is literally bulletproof to a 9 mm handgun, that's how strong the skin is," Musk said before challenging Tesla's chief designer Franz von Holzhausen to throw a metal ball at the windows. A request we can only assume was immediately regretted, as the ball went straight through the glass.
Musk's reaction to the moment was priceless, exclaiming, "Oh my fucking God. Well, maybe that was a little too hard." Watch the moment below.
As you might expect, Twitter has been pretty merciless in mocking the moment. There are, of course, others who say the windows are a minor detail and shouldn't be focused on too much.
Find a selection of the best reactions below.
On the windows
On the general design
On Musk's creative habits