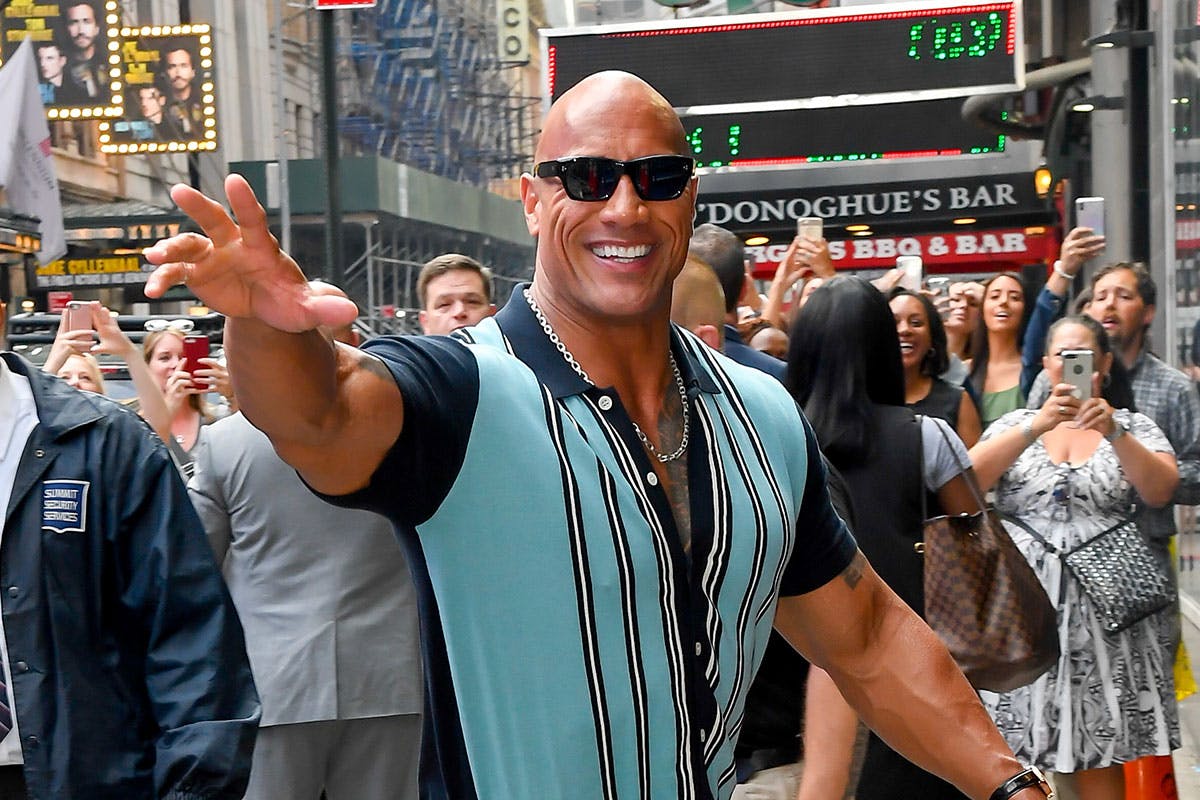 Dwayne Johnson and many of the actors in Marvel's Avengers movies have topped this year's Forbes round-up of the highest paid actors in Hollywood.
According to the report, Johnson, also known as the Rock, banked almost $90 million last year, largely thanks to huge movie deals like Fast & Furious Presents: Hobbs & Shaw. That figure is before he's cashed $23.5 million for the forthcoming movie, Jumanji: The Next Level, which will serve as his biggest fee yet.
Chris Hemsworth, Robert Downey Jr., Chris Evans, and Paul Rudd, who star in Marvel films as Thor, Iron Man, Captain America, and Ant-Man respectively, all appear in the list, too. As does Bradley Cooper who isn't technically an Avenger, but stars in the franchise as Rocket Racoon. Find out who else made the cut below.
The World's Highest-Paid Actors Of 2019
1. Dwayne Johnson -$89.4 million 2. Chris Hemsworth - $76.4 million 3. Robert Downey Jr. - $66 million 4. Akshay Kumar - $65 million 5. Jackie Chan - $58 million 6. Bradley Cooper (tie) - $57 million 6. Adam Sandler (tie) - $57 million 8. Chris Evans -$43.5 million 9. Paul Rudd - $41 million 10. Will Smith - $35 million
On this week's episode of The Dropcast, we are joined by jeweler Greg Yuna, where he talks about getting his start working with guys like Floyd Mayweather, and his Instagram, which is an endless flex of fire pendants inspired by everything from KAWS' Companion, Versace's medusa head, and Nipsey Hussle. Listen below.