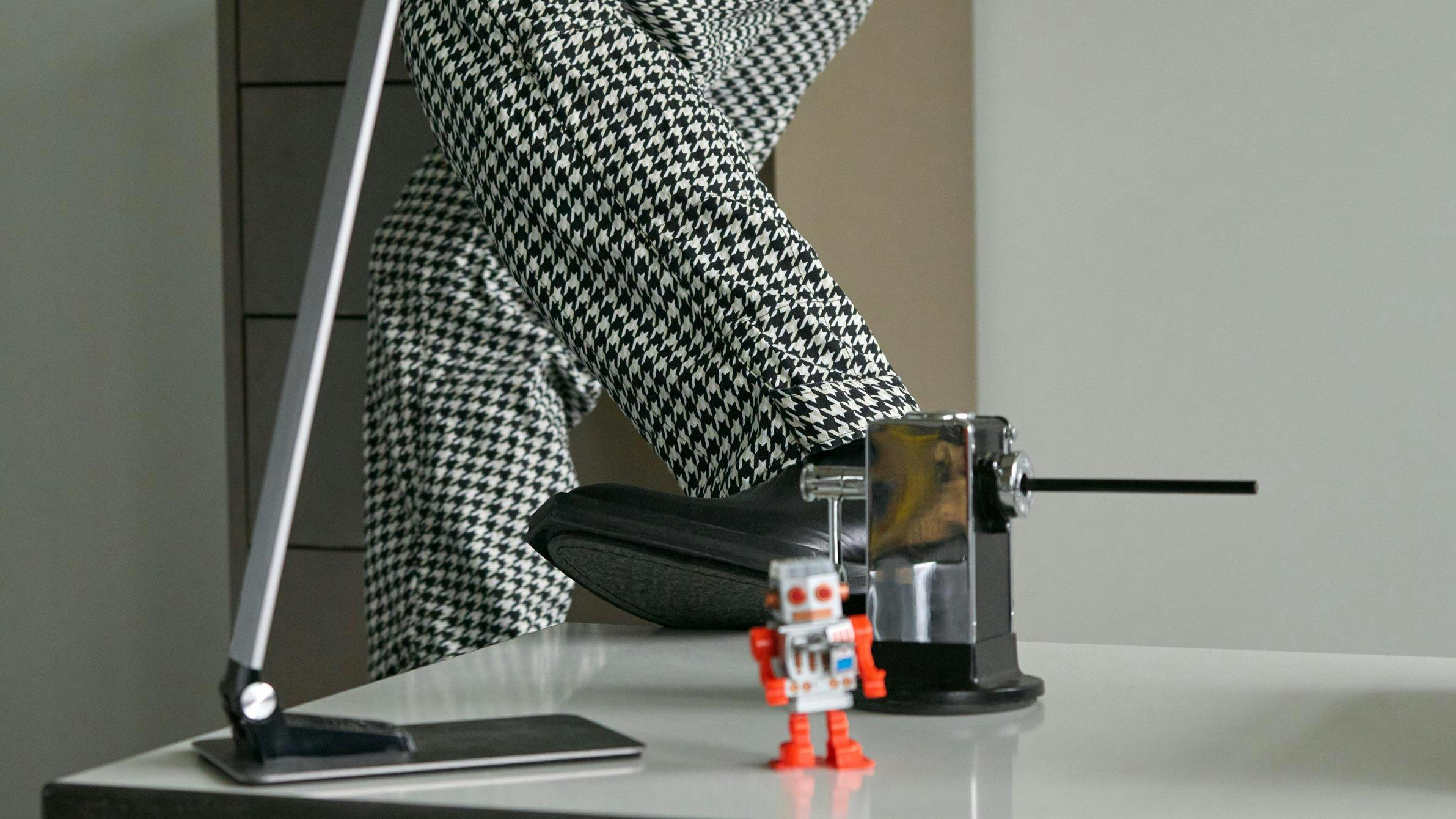 Suits made a comeback last year after some of the biggest brands of the moment sent business casual looks down the runway leading to the rise of "officecore". Now that the dust has settled, Pharrell Williams, Head of Imagination at G-Star RAW, introduces an all-new take on office attire with the G-Star RAW Suit Collection.
Fashion's relationship with tailoring is complicated. For some, a suit is an essential and strictly monitored uniform, it's the last thing they'd want to wear on their day off. However, just a few years ago, much of the fashion crowd were dressing like they'd just stepped off the set of Boardwalk Empire (just look at this streetstyle roundup from Pitti Uomo less than four years ago).
For many, this trend gave way to more casual ways of dressing. Streetwear favours more snug fits defined by hoodies, sweats, oversizing, cozy fabrics, and of course, sneakers. So when officewear reappeared last year, it was dressed down, the cuts and fits were different, and the styling had changed entirely — hence, business casual. Tailoring was, well, no longer traditionally tailored, and it was worn with joggers, chunky sneakers, graphic tees, ridiculously long belts, and any number of preposterous accessories.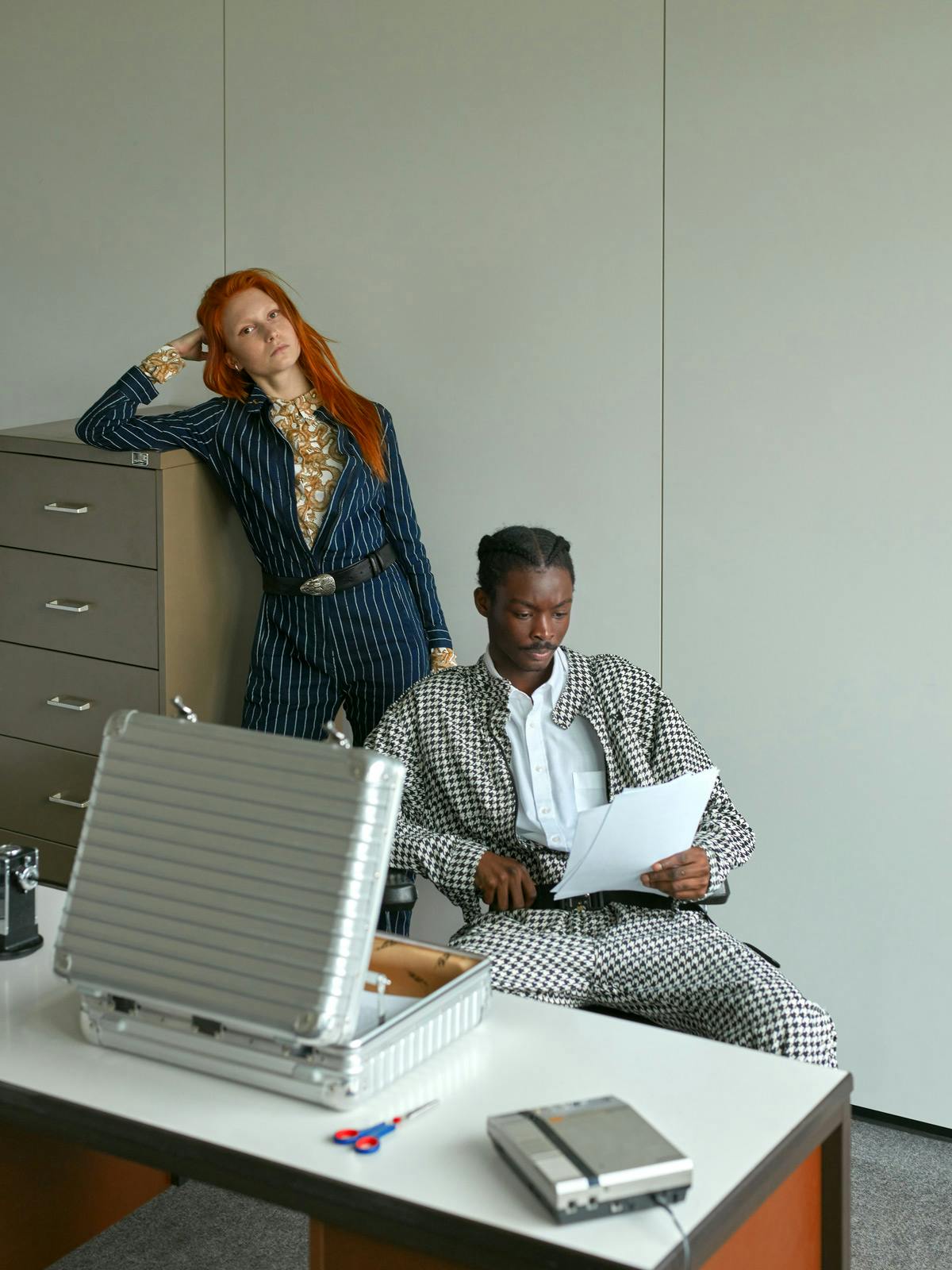 For the G-Star RAW Suit Collection, Williams and the denim brand have taken an entirely new approach, applying iconic Savile Row suit prints to overalls. The concept brings together design elements from two typically different garments, however both have their place in work environments too. In uniting a traditional workwear item and business suits, the project aims to become a symbol of equality and empowerment.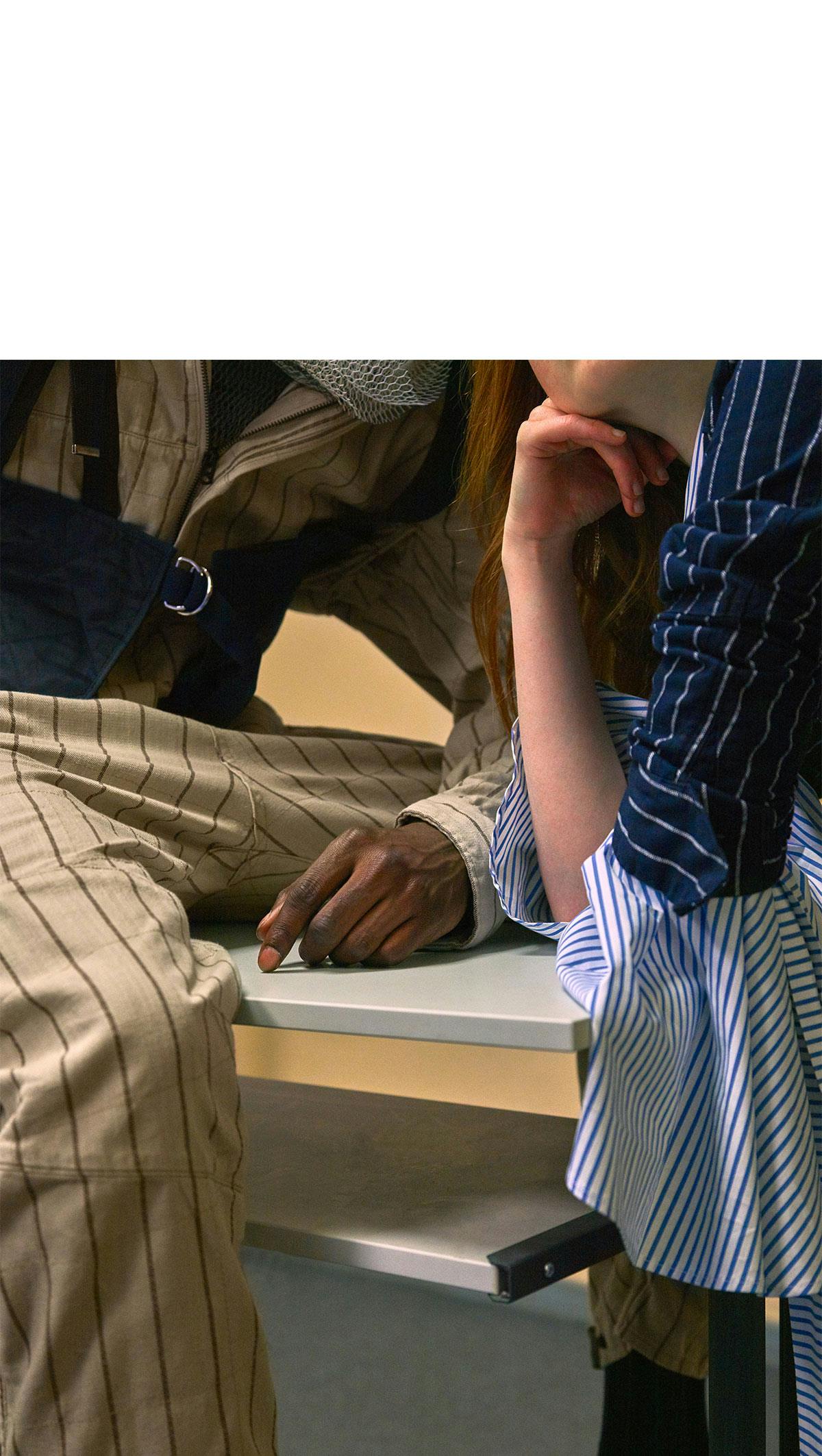 The collection features five classic patterns including houndstooth check, Glen plaid, pinstripe, and windowpane check for both men and women. It's available online and at G-Star RAW stores now.