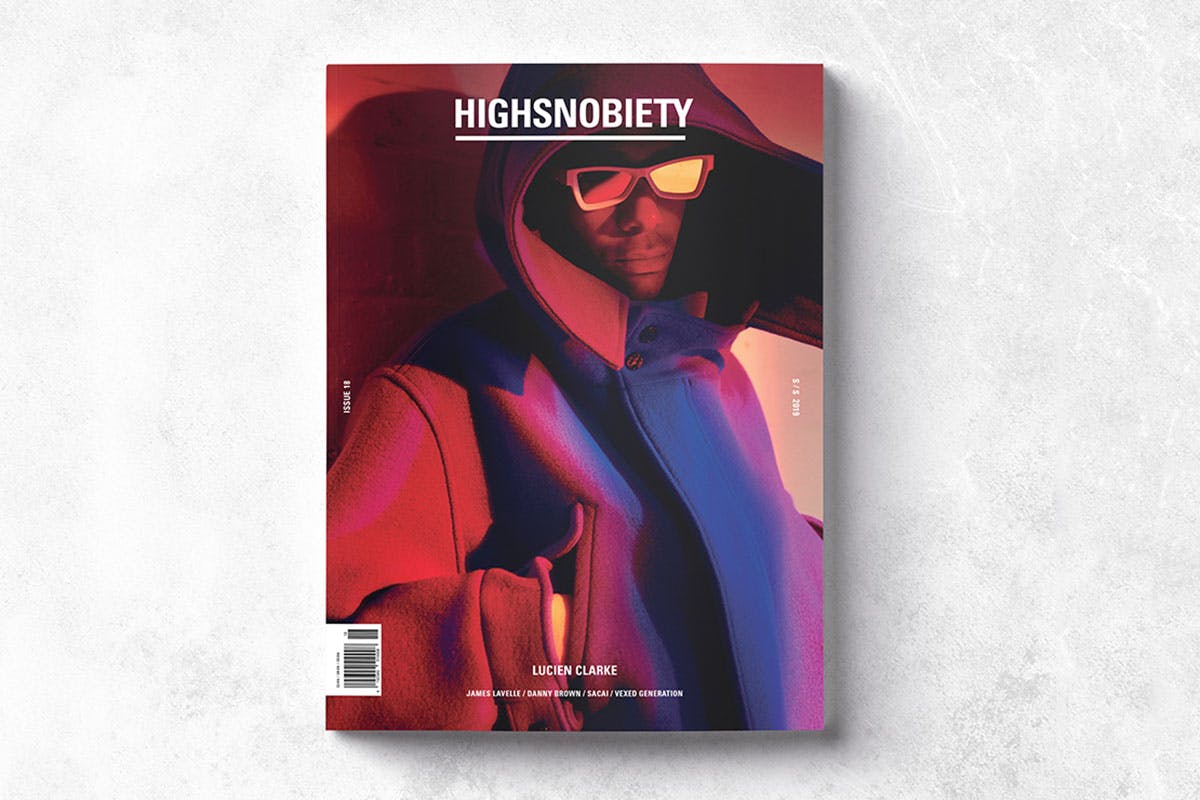 Highsnobiety magazine Issue 18 has finally arrived and here is your first look at its two covers, featuring Palace skater Lucien Clarke and Mo' Wax Recordings founder and UNKLE member James Lavelle.
Clarke's rise from skate kid to style icon is symbolic of the merger between high fashion and streetwear. He walked for Virgil Abloh during the artistic director's Louis Vuitton debut last year and attended Paris Fashion Week in January decked out in one of the most hyped collabs of 2018, Palace x Polo Ralph Lauren.
If we're living in an age of luxury streetwear, Clarke is at its center, something that would have been unthinkable when Highsnobiety first profiled him back in 2013.
The issue explores the theme of "disruption" and features some of the key figures who have helped and are helping to break down and rebuild old modes of thought in fashion, music, and culture.
That's where our second cover star James Lavelle comes in. Although less known among the younger generation, Lavelle was among the first to blend music, fashion, and street culture, bridging the gap between the UK, Japan, and US underground with the likes of A Bathing Ape's NIGO in Tokyo and NYC graffiti legend Futura.
Releasing a series of vital dance and hip-hop records with Mo' Wax, where he helped launch DJ Shadow's career, and a slew of covetable and rare collaborative merch, Lavelle arguably laid the groundwork for the global interdisciplinary culture we're immersed in today — and all with no model or frame of reference to guide him. His story is a study on the origins of the disruptive world Highsnobiety has been steeped in for years.
The Lavelle cover is available in three different editions, featuring spot UV artwork by legendary artists 3D (of Massive Attack), Futura, and Giovanni Estevez and representing three stages of Lavelle's career.
Highsnobiety magazine Issue 18 is available now, both online and at selected retailers. You can order it via the link below.