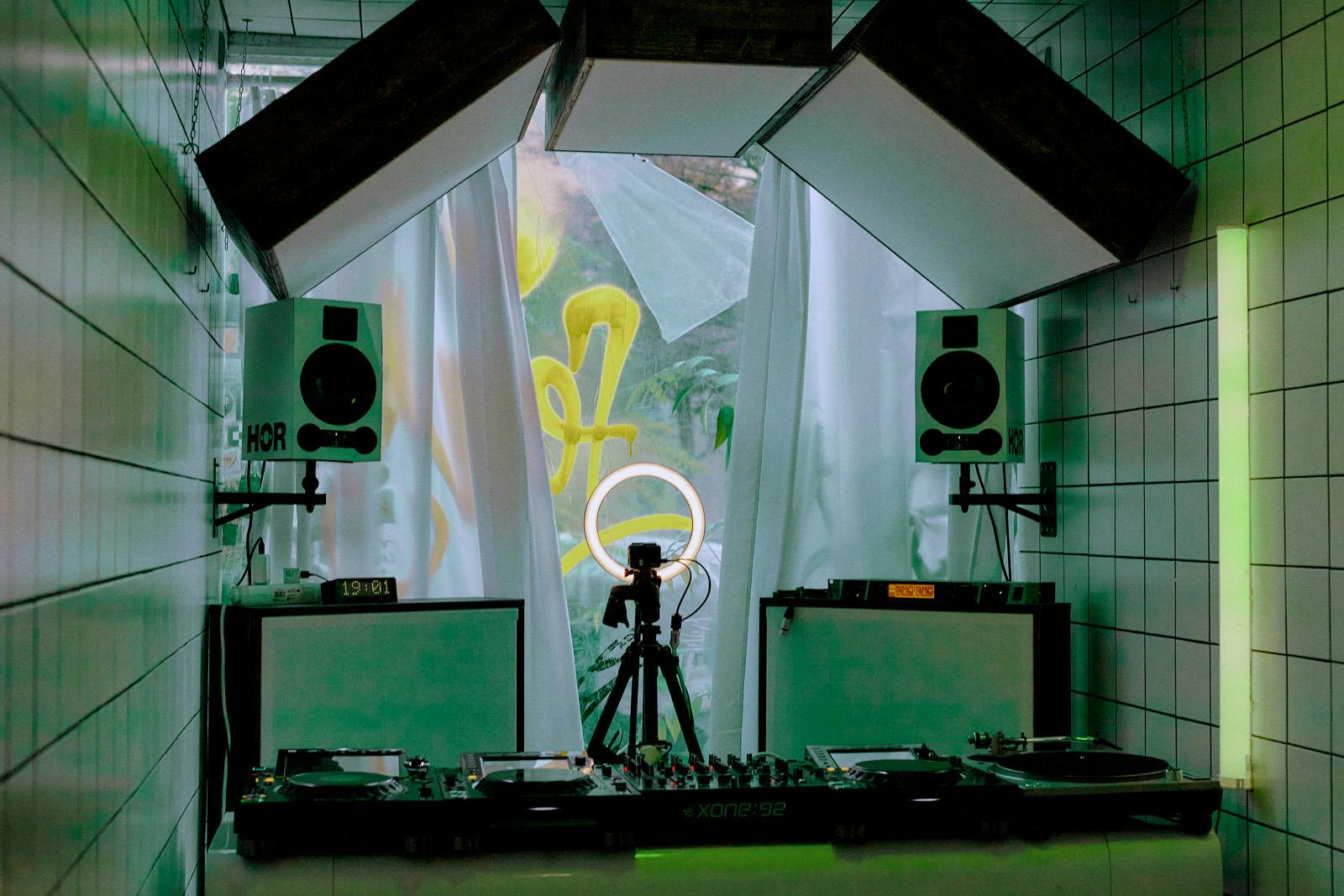 Highsnobiety / Diane Betties
This piece appears as part of BERLIN, BERLIN — a week-long virtual celebration of creativity in the city Highsnobiety calls home. See the full series here, and shop our BERLIN, BERLIN merch here. 
Nightlife, in popular culture, brings to mind leisure, debauchery, narcissism, excess. But when you talk to the people most involved in the scene, that is not at all how they describe it. They talk about transcendence, healing. They speak of the soul. When the first lockdown happened in Berlin, during the spring of 2020, the nightlife community felt a sense of calling to keep the spirit alive. Clubs had closed down indefinitely. Non-essential businesses shuttered, and wartime lines snaked around the grocery stores. Memes compared waiting in line for REWE to getting into Berghain.
"It was total chaos," says Charly, who co-runs the electronic music streaming platform HÖR with his co-partner Ori. "Everything felt apocalyptic, and we felt like we were on a mission."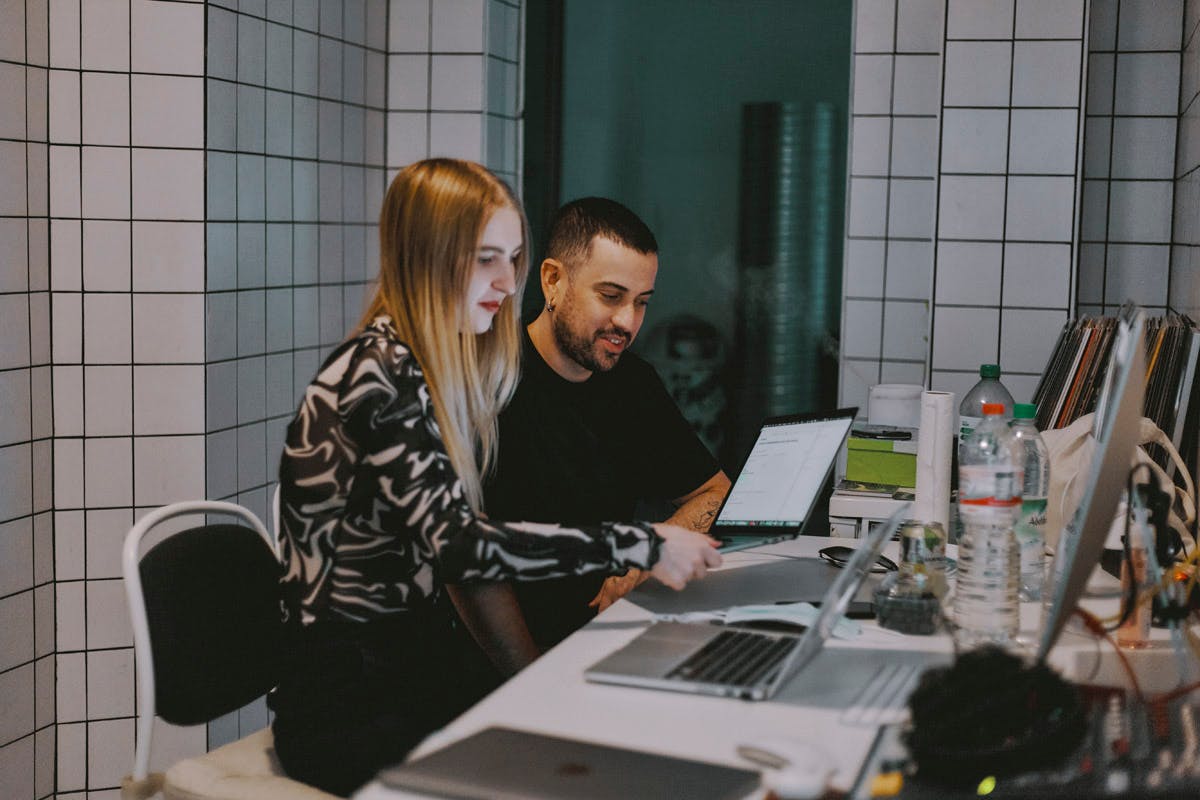 As if huddling in a bomb shelter, people came down to HÖR's small studio in Kreuzberg as DJs, who'd had their gigs at clubs canceled played in-person sets that were broadcast live to hundreds of thousands, sometimes millions, of people tuning in on YouTube. You either do or don't remember dancing alone in your bedroom in front of a laptop, two-stepping and twisting your shoulders, while the rest of the world was melting. It was a generational moment: Dancing as the world, as we knew it, was ending.
HÖR played a major part in the city's at-home club experience during lockdown. Because of the demand during Covid lockdowns, the platform added a Monday and Saturday to their usual Tuesday to Friday schedule. Global audience numbers spiked. During a typical day's stream, the audience tuning in would sweep across the continents, from Europe over to New York, as people just started waking up, and then Asia. Then the fan letters came in. People across the world were thanking them for keeping the culture alive.
By the time the first lockdown hit, HÖR had only been active for less than a year. Charly and Ori, who had moved to Berlin in early 2019 from Tel Aviv, began the stream in August of that year in a climate when the future of independent radio in Berlin was uncertain. The city's beloved Berlin Community Radio had just shut down the year earlier, to everyone's surprise, simply because it ran out of money.
Nevertheless, Charly and Ori still saw opportunities in DJ streams that they could still tap into. There was a demand, and if done right, a loyal fan base would follow. First, it was important to stay rooted in the local community. Through their own network from throwing parties and DJing as the duo TV.OUT, they started platforming the people they knew personally and grew from there. Second, the stream was connected to the club but it was fundamentally different, showcasing music that could work on the dance floor but also at home.
They began by outfitting a hand-built studio in Kreuzberg, from which each of the streams are broadcast. A typical stream shows a fish-eye view of a DJ over the turntables, a single neon light to the left of the screen, and the now-iconic white tiled background. This view is instantly recognizable, with screenshots shared across social media. Certain parts of the internet immediately know this white-tiled room as that one DJ stream in Berlin.
At heart, HÖR gave itself the task of an investigation: Is there such a thing as the "Berlin sound" and where would one find it? Just one glance down the past videos on their YouTube channel shows a strong sense of community. There's a mix of global festival headliners—e.g. Ellen Allien, Courtesy, Rødhåd—along with emerging talent that are well-known in the local Berlin party circuit. Typically, HÖR invites regular parties, labels, or other collectives in Berlin to invite their DJs from their scene to play a mix, which broadcasts music you might only hear in Berlin to a global audience.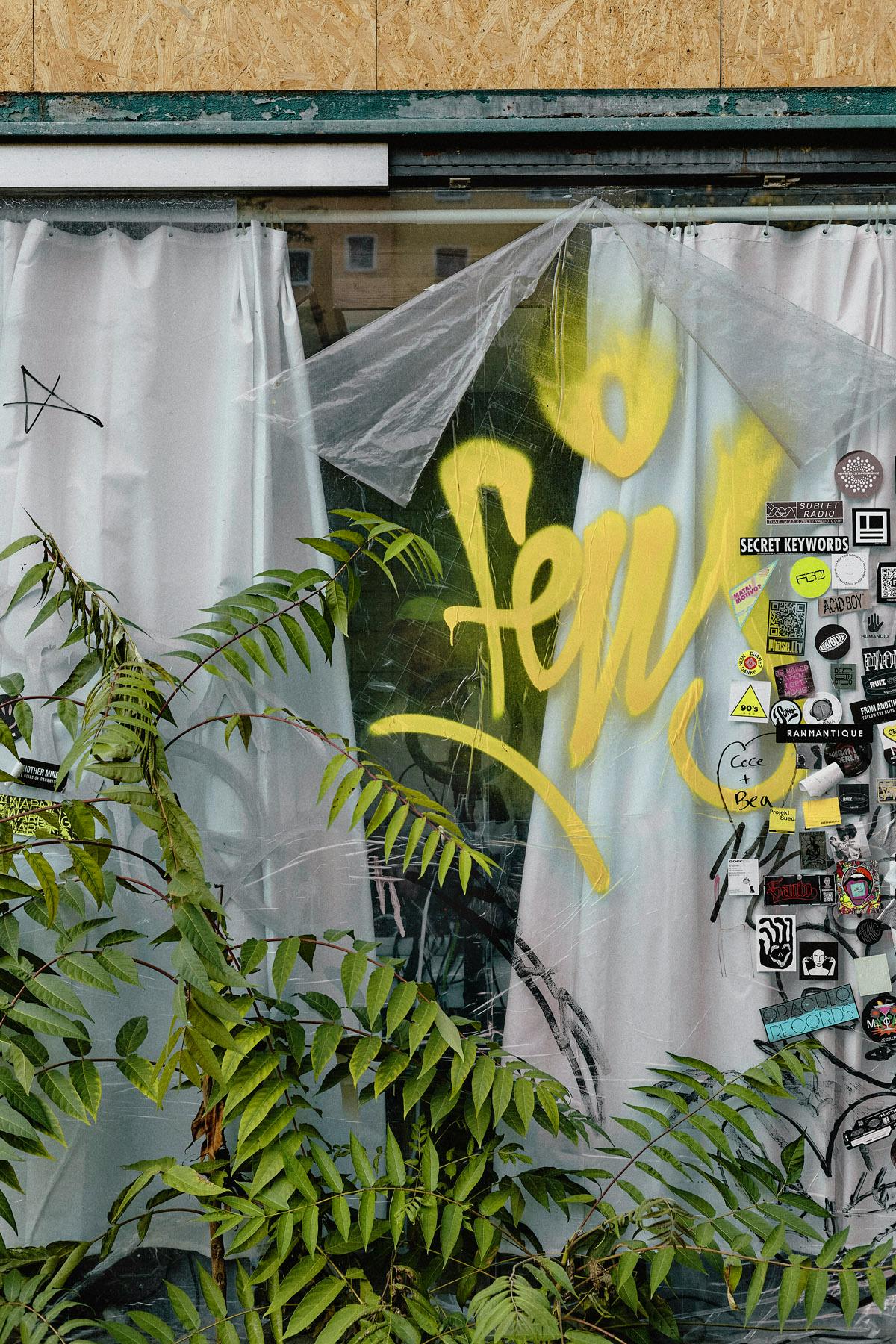 Charly and Ori say they want to create the kind of community that you'd find at, say, a record store, but one that's native online and globally accessible. This is particularly prescient during a period when much of music discovery is determined by algorithms on platforms like Spotify, which caters to mood or similar-sound (and — a common complaint — notoriously does not let you discover music by record label). To say nothing about how poorly they compensate artists, such platforms completely ignore the communal references behind music, which is especially vital with electronic music, whose natural habitat is the dance floor.
To discover music, Charly and Ori work around the clock to findnew artists. This could involve Shazaming music playing at a restaurant, or digging obscure and forgotten record labels from the '90s. They subscribe to a steady number of Bandcamp mailing lists and record label releases, and follow tags on SoundCloud to discover new artists who might fit for the radio. (It's a lot of work!)
The result is a music platform run on human curation, and it shows. Their channel's most popular videos include, yes, Ellen Allien, yet an artist like Tham (who performed a night hosted by the club Griessmuehle) who otherwise isn't a household name will garner over one million views. This attests to the strength of localized networks of distribution and devoted fans.
Two of the artists performing for HÖR's stream, hosted by Highsnobiety, include THC and fka.m4a, both based in Berlin. Both DJs have played HÖR in the past, and kept themselves busy during the pandemic. THC, who will be streaming with HÖR for the tenth time, co-created a nonprofit music collective called Venus Vessels, and recently joined Radiant Love as their new resident. Fka.m4a stayed active releasing multiple studio mixes and livestreams throughout lockdown.
When asked how Berlin's club culture stayed alive during lockdown, THC said, "HÖR played a big part in this. Viewers had the chance to discover new artists, listen to their favourites and get excited about the future in a time where in-person events were not allowed."
Other artists on the lineup include Seder Adasi, as well as DJs from the No Shade collective: Panasiagirl B2B Ariesfallenangel & Ketia B2B x3Butterfly. Watch HÖR's BERLIN, BERLIN livestream below, starting from 7pm CEST.