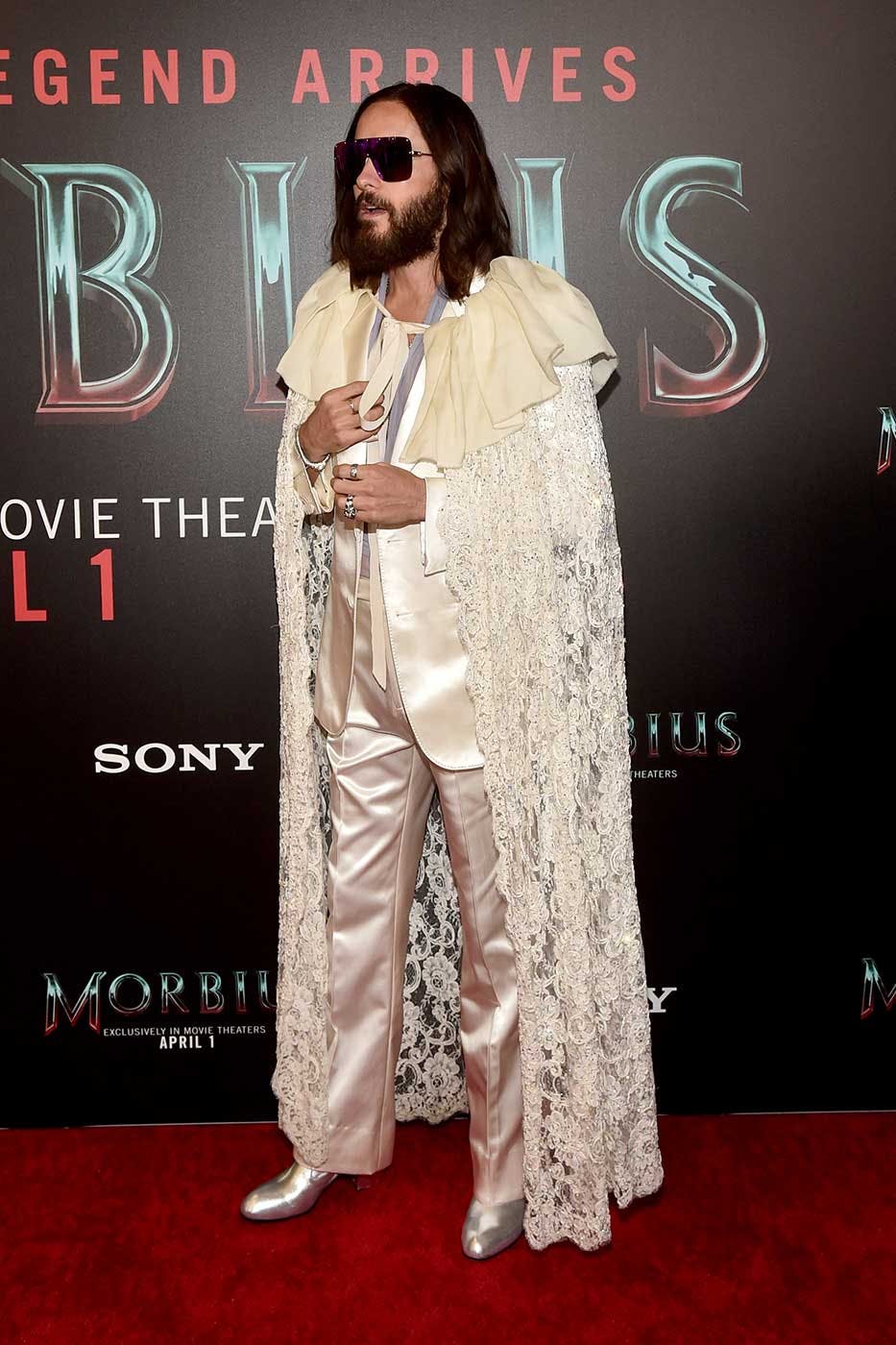 When it comes to red carpet style, Jared Leto doesn't pull any punches. At a recent premiere of Morbius, Morbius himself exploded the scene with a lurid Gucci look straight out of Liberace's playbook.
Leto arrived at a special fan screening of Morbius on march 30 wearing a bona fide statement 'fit.
I mean, words hardly do it justice: we're talking translucent lacy robe-thing with frilly fabric collar tied with a big string, layered atop glossy metallic suit complete with heeled shoes and nary a shirt to be seen (Look out, Timmy!).
Instead, Leto sports a see-through blousy top that highlights a necklace that dangles nearly to the midriff.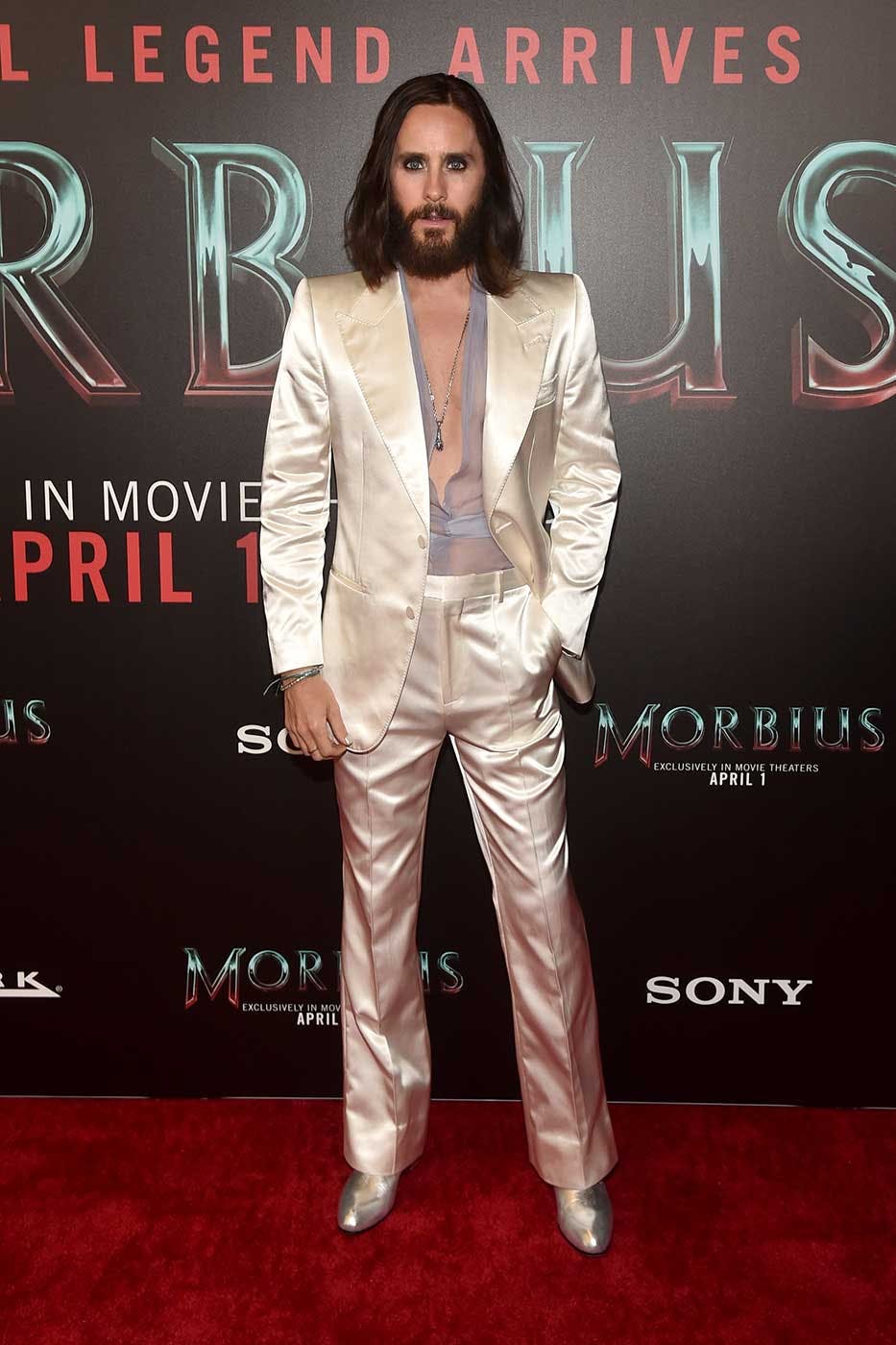 A big pair of shield sunglasses top it all off, obscuring Leto's vampiric eyeliner.
This is far from Leto's most outré outfit, of course, but it's up there.
Certainly a far cry from the endearingly elderly looks he rocks off-duty.
Leto's currently on the road promoting Morbius, a Sony Pictures flick about a vampire supervillain that's garnering some pretty rough critical reviews, though I'm sure that audiences will inevitably bump the scores up after it debuts worldwide on April 1.
It's funny how that works: Suicide Squad, another Leto-centric supervillain film, was dragged by critics but maintains a nearly 60% approval rating from audiences.
So it goes for other superhero stinkers, like Batman V Superman (29% approval from critics, 63% from audiences) and Justice League (critics: 39%, audiences: 68%).
Admittedly, those are DC flicks and Morbius is a Marvel-affiliated joint but it's also overseen by Sony, responsible for audience-adored awfulness like The Amazing Spider-Man 2 (51% from critics, 64% from audiences) and Venom (30% from critics, a shocking 81% from fans).
The easy assumption here is that audiences simply enjoy seeing their favorite superheroes on-screen enough to forgive sloppy plots, clunky dialogue, and overlong runtimes.
Perhaps Leto's outlandish looks are the one thing with the power to unite fans and pundits alike.
Shop our favorite products