Once again, our ever-sarcastic readership have let their opinions be known through a variety of biting, silly, and straight-up savage remarks. Your opinions mean a lot to us, and with that, we take our shady duty very seriously. Rounding up a selection of the very best comments, week after week, so that those of you not directly partaking in the banter may still enjoy all the light-hearted jokes made at the expense of others.
This week, unsurprisingly, yet another "Old Town Road" remix hit the interwebs. This time, Lil Wayne blessed the overplayed track and was a little heavy-handed in the autotune department, as some gracious commenters pointed out. Speaking of unnecessary drops, Dior added its two cents to the tech market with a luxe leather AirPods case which will set you back a mere $350... so remind us, how much do you really love Apple?
In other news, people lost it when we dared to call Netflix's new horror show Typewriter scary, with Sony getting people equally flustered following an announcement that it would be dropping wearable air conditioning... next summer. Just when we thought we'd heard the last of Avengers, Marvel released another deleted scene, and our favorite hobo, Post Malone, announced he was done recording his new album. Despite this being relatively good news, our readership still managed to be the lead weight on the proverbial balloon, successfully destroying the fun for everyone else.
Be sure to keep your funny, interesting, and bizarre comments coming and in the meantime, check out the aforementioned stories about how Lil Wayne got a lil carried away on his "Old Town Road" remix and much more below.
Don't encourage them Original Post: Watch the Deleted 'Avengers: Endgame' Scene That Has Marvel Fans in Tears
10. "Swear by how many deleted scenes I've heard of they could have made another movie." - Justin Vaughn (Source: Facebook)
Some people want to see the world burn
Original Post: Netflix's New Horror Series 'Typewriter' Is So Terrifying People Can't Sleep
9.  "Haven't watched it. Haven't read the article. I'm simply here for all of the comments about how it wasn't scary at all." - Vincent Toscano (Source: Facebook)
No need to "Post"-pone those anymore
Original Post: Post Malone Reveals His New Album Is Finished
8.  "Maybe he will have time to have a bath now."- Anne Gee (Source: Facebook)
(M)Obam(b)a
Original Post: Barack Obama's High School Basketball Jersey Is Being Auctioned Right Now
7.  "Baracks on racks on racks!" - rmzo (Source: Highsnobiety)
Times are hard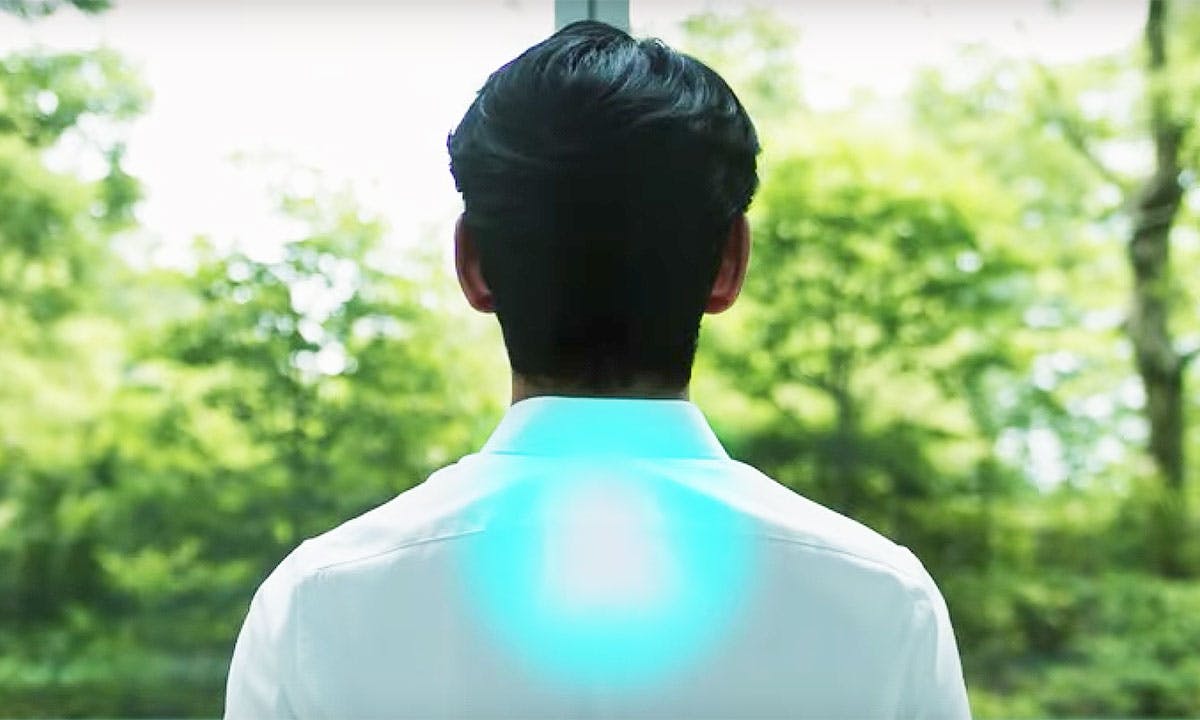 Original Post: Sony Is Crowdfunding a Wearable Air Conditioner for next Year's Heat Wave
6. "Makes sense they would crowd fund it, Sony being a start-up and all..." - Chris Cody (Source: Facebook)
Then you're gonna like... get it, homeboy
Original Post: Take Your Best Look Yet at the Luxe "Satin Black Toe" Air Jordan 1
5. "I wanna get this for Bella Hadid." - Dougie Driip (Source: Facebook)
Hey, a man's gotta eat
Original Post: Netflix Reveals First Images of Scorsese's 'The Irishman' ft. Pacino, De Niro & Joe Pesci
4. "Surprised De Niro had time out of his Warburton's Bagels contract." - Danny Ewing (Source: Facebook)
Come again? *Furiously removes AirPods*
Original Post: Dior's Leather AirPods Case Is a Legit Fashion Statement
3.  "Lose your headphones in style." - Aaron Gaustad (Source: Facebook)
Can't it be both? Original Post: 'It Chapter Two' Will Have an Insanely Long Run Time
2. "Is this really a horror movie or a Kathy Griffin biopic?" - Dougie Driip (Source: Facebook)
AutoTunechi Original Post: Lil Wayne's "Old Town Road" Remix Just Leaked, Stream It Here
1.  "Engineer: How much autotune you want? Lil Wayne: Yes." - Garrett Watson (Source: Facebook)
Please keep in mind these comments are meant to be taken as jokes and are only highlighted for the comedic effect they offer.