When it comes to getting your creative juices flowing, there are those who like to start their day early, and there are those who prefer the cover of darkness to begin their professional pursuits. For the latter, the late night provides a different type of calm and tranquility that offers a distinct environment for creatives to focus on their craft. In the first part of our Nine-to-Five series celebrating the all-new adidas Originals Nite Jogger, we go behind the scenes to get an intimate snapshot of what it means to be a creative who thrives in the late night.
For renowned DJ and producer Tyler Acord, otherwise known as Lophiile to his peers, he falls into that second category. When dusk settles, most people are finishing their day to head home, but for Lophiile, his is just getting started. Music is his passion and his life has revolved around the production side of it ever since his father bought him his first music program as a kid. Known for bringing hip-hop energy into electro-funk and R&B, Lophiile's current sound may come as a surprise considering his previous roles as turntablist and keyboard player in a metalcore band. Lophiile's typical nine-to-five is much different than that of his peers; his begins in the cover of night and ends when the crack of dawn begins to peak through the windows of his studio. It's perhaps this work ethic that led to his first big break with Zedd, whom he opened for in the fall of 2017. We take a deep dive into Lophiile's unconventional nine-to-five to explore what it means to be a creator who thrives after dark, so get an intimate look inside his studio and watch him in action as Lophiile takes us through his nightly journey from dusk till dawn.
Scroll to follow Lophiile's creative journey after dark.
Swipe left and right to follow Lophiile's creative journey after dark.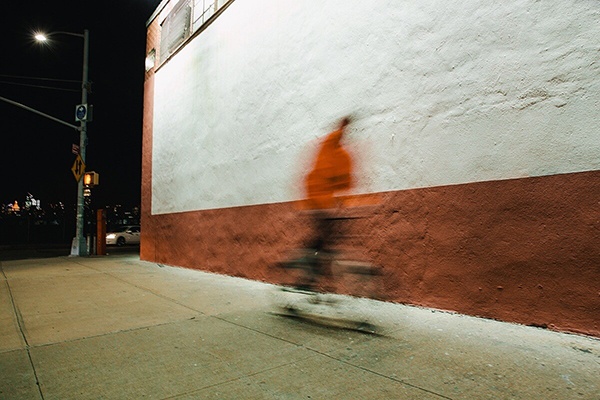 When night begins to fall, Lophiile is at his most active and likes to zone out by doing some of his favorite things.
"There's a nice vibe at night because the world's kinda on pause. It just seems like time is a bit slower or even frozen, so that really helps the creative process sometimes. When I'm out there on my bike there's nothing else, this is all I'm thinking about. There's no stress."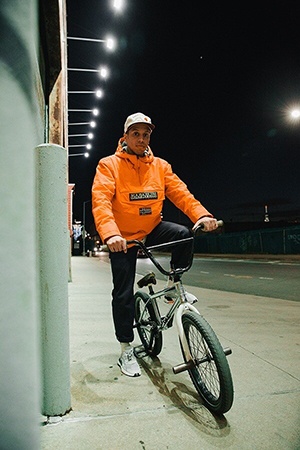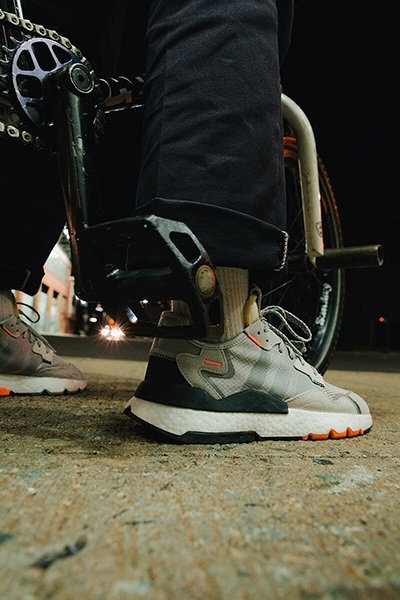 Now that he's got his blood flowing, Lophiile heads to his studio and gets to work while explaining his initial approach to creating a beat.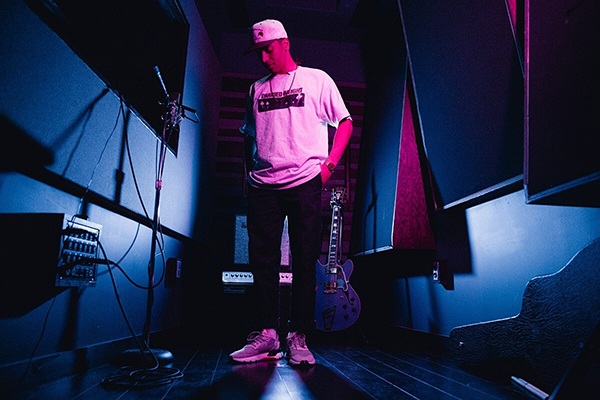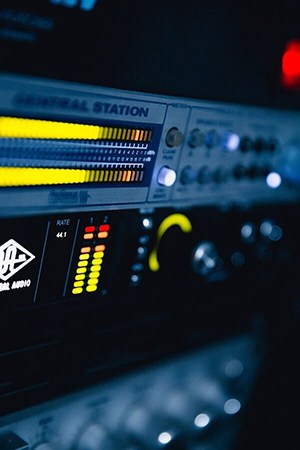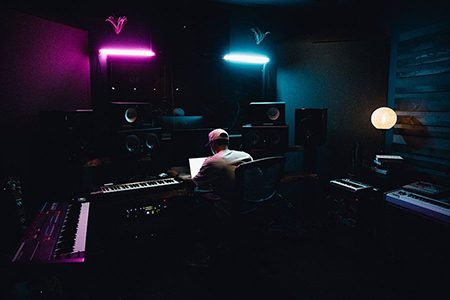 Get a look inside his studio where the magic happens:
With Lophiiles' unconventional background in hardcore metal, that side of his past has equally gotten some people confused as well helped him hone the sound he's become known for today.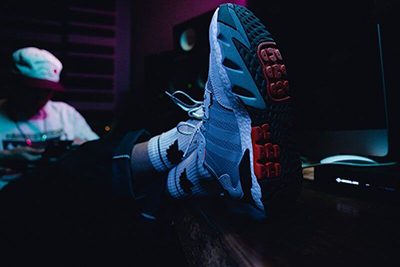 "Where I'm at now it's somewhere in between jazz, R&B, hip-hop, and EDM; so basically my entire life of exploring music in a way that still seems rad."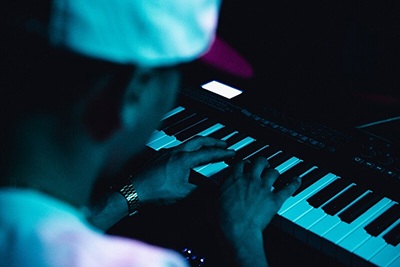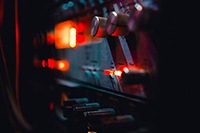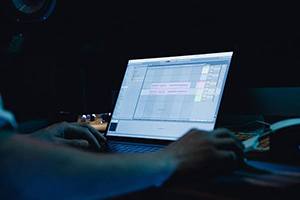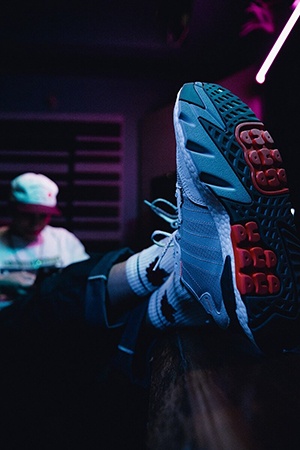 What drew him to metal was the genre's raw emotion, and that journey has helped develop his current sound. "Practically, the way I feel it bleeds in is through rhythms and structures, because with metal you have very basic ingredients," explains Lophiile.
"Once I get a vibe going that's when I'll pull in some vocals just to see how they sit on top. With vocals on it I start to really understand if it's grooving correctly and that's when I really flesh out the beat."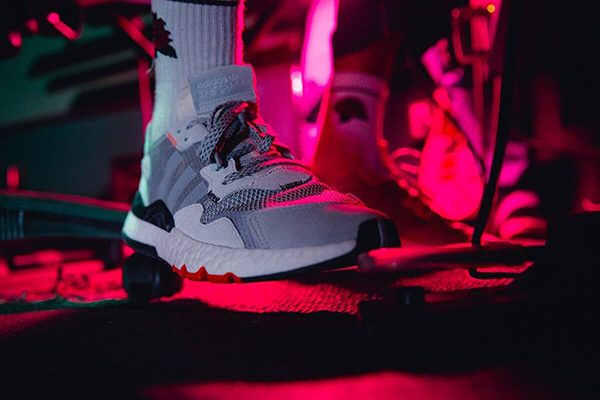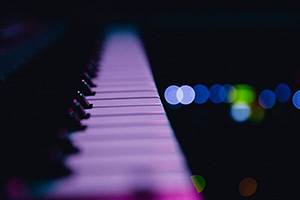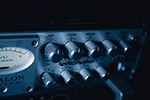 Check out the final beat from Lophiile's 9-to-5 shift: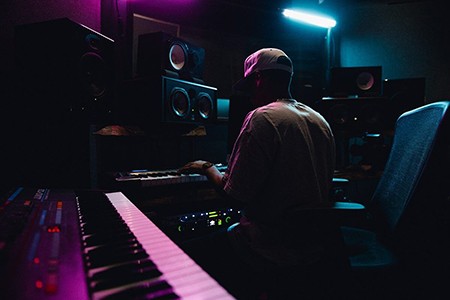 Stay tuned for the third and final part of our interactive Nine-to-Five series featuring musical artist Velvet Negroni as we celebrate the new adidas Originals Nite Jogger, and go behind the scenes to get an intimate snapshot of what it means to be a creative who thrives in the late night.
Creative Director:

Thomas Lee / Highsnobiety