PUMA continues on its tear of reinventing classics with the launch of the RS-X³, the latest update of the brand's '80s Running System (RS) technology. To celebrate the release, Highsnobiety commissioned artist-duo Luke & Nik to create an interactive work inspired by the new sneakers and the concept of reinvention.
Scroll down and hit start to create your own artwork. Then download your creation and share it on Instagram with @highsnobiety tagged for your chance to win a pair of the PUMA RS-X³.
If you want to buy your own now, head to Foot Locker EU.
Drag assets from the bank.
Click trash to remove asset…
…or use lasso / order tools to cut and arrange it on the canvas.
Use the tools below to restart, export and exit
Screenshot and share on Instagram to win a pair of RS-X³.
Don't forget to tag Highsnobiety.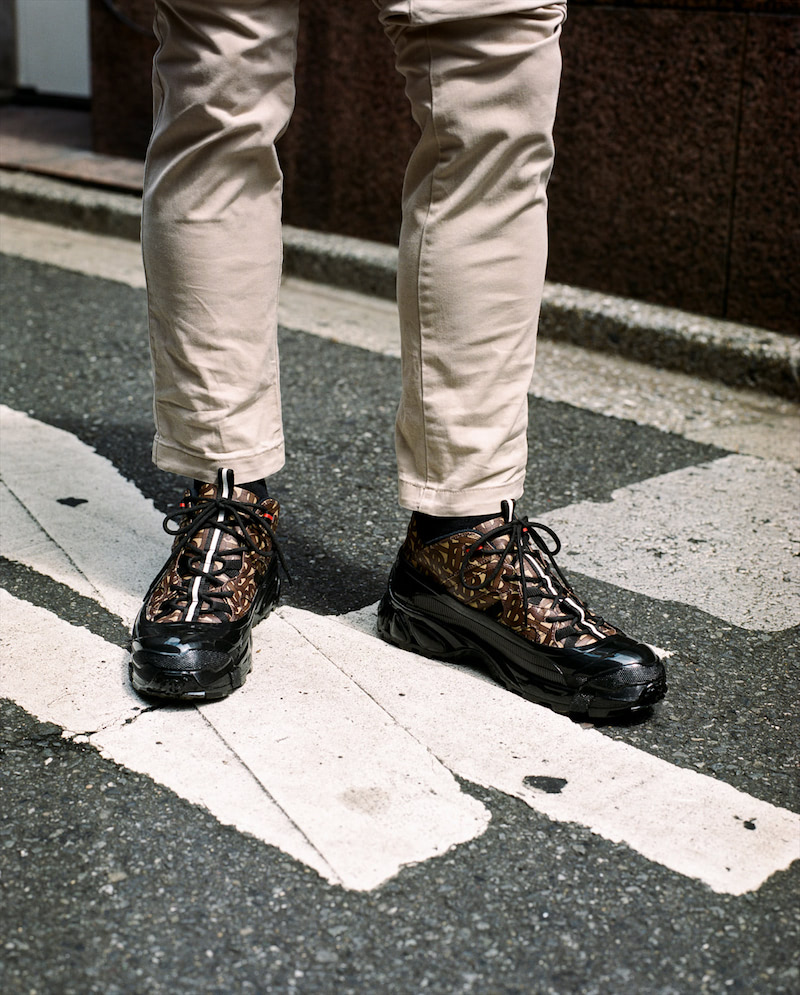 Use your finger / mouse to outline a cutout.
About the Work
One word describes Luke & Nik's process: eclectic. It involves shooting, scanning, and printing; collaborating digitally across two countries; and drawing inspiration from sources around the world. For the PUMA RS-X³, the duo began by photographing the shoe as a traditional still-life. Then in post-production, they took the shoe's upbeat, multi-colored appearance as inspiration for their cut-and-paste collage work. The resulting series takes visual play to a new level, incorporating models in contorting poses with sheer, kaleidoscopic overlays.
Inside Luke & Nik's Process
Luke & Nik use a variety of techniques and hands-on experimentation to create their iconic photographic style. As a duo, they're both involved in every step of the process equally, from shooting to scanning to post-production. Working with traditional still-life shots or portrait photographs, the duo then use any number of analog techniques, such as collage, recombining cut-outs, or drawing directly on the prints themselves. Nothing is off-limits.
One of their most recognizable elements is scotch tape, left visible in their compositions to affect a spirit of improvisation that lies at the core of their work. Leaving room for what they call "happy accidents," their process prioritizes experimentation, surprise, and play. Often, they look for a composition with a fresh use of color, and a composition that's simple enough to reproduce, whether it's for fashion editorial, commercial, or personal work.
The Art of Happy Accidents
Luke Norman and Nik Adam first met in 2007 while studying photography at the University for the Creative Arts in Farnham, England, under the revered photographer Jason Evans, who was an early mentor. Since then, they've collaborated as the duo Luke & Nik, developing their process and style. They take inspiration from books, and films, as well as their travels around the world, which gives their work a global aesthetic.
On working in fashion, the duo has said, "The main reason we work within fashion isn't for a love of the fashion itself, but rather the power fashion has to reflect society, and contribute positive changes." This influences who they choose to photograph—such as differently-abled models—taking advantage of the level of circulation and visibility that the fashion industry provides.
Production (Internal & External)
Photographers: Luke & Nik
Photo manipulation: Luke & Nik
Stylist – Christopher Maul
Hair – Takuya Uchiyama
Models – Jude & Joe both from Tomorow Is Another Day agency
Stylist assistants – Evelynne Lizts and Emma Iannotta
Photography assistant – Tami Aftab
Editorial
Editor: Jeffery Mack
Commissioning Editor: Lucy Thorpe
Development
Katerina Vaseva
Romano Casellini
Pieralberto Faggian
Shaun Roach
PM
Sarah Vielhaus
Eva Suchanek