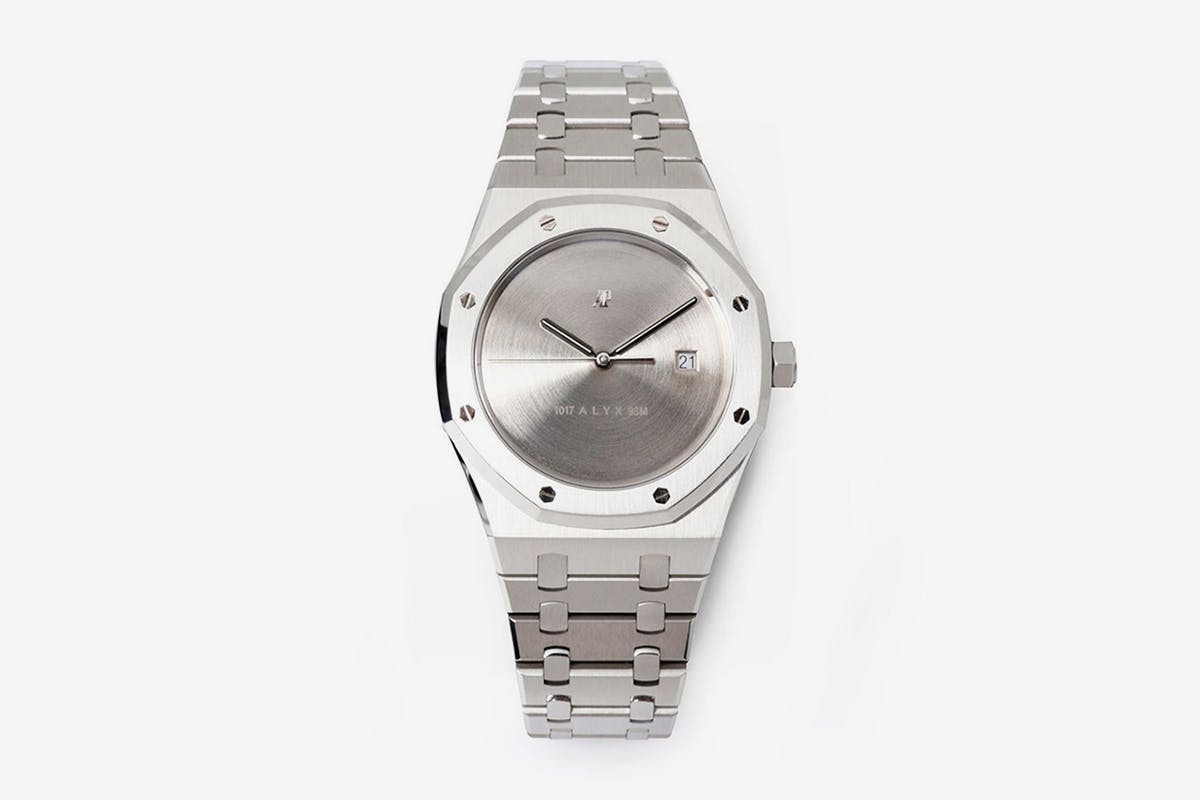 Matthew Williams took to Instagram this weekend to show off his latest watch flex, a bespoke 1017 ALYX 9SM Audemars Piguet Royal Oak timepiece created by Parisian luxury watch customizer, Mad Paris.
The piece is a masterclass in industrial, minimal styling, mirroring the aesthetic of 1017 ALYX 9SM. It forgoes the usual details found on a Royal Oak model, such as time identifiers and contrasting branding, and instead keeps the vibe stripped back with just ALYX branding on a brushed metal face and two-tone clasp.
Of course, we don't know exactly how much he spent on the watch, but if Justin Bieber's recent (estimated) $60,000 Royal Oak wedding watch cop is anything to go by, it won't have come cheap.
Take a closer look at the watch in the Instagram galleries from Williams and Mad Paris below.