PUMA is releasing the Ralph Sampson OG, a true original bball sneaker named for and in honor of a true giant of the game: Ralph Sampson. An icon then, and a legend now, the same could be said for Ralph Sampson's eponymous sneaker from The Leaping Cat that goes on global release April 27.
Dropping in colorways straight from the archive, the kick comes in two cuts: a game-ready mid-top and a sleek low-top silhouette. Both versions feature a full leather upper and PUMA's classic white/gray/violet/peacoat colorway.
Ralph Sampson is an NBA Hall-of-Famer who played for the Houston Rockets in the early '80s and carved a name for himself as a big man who towered over his opponents at a menacing 7 feet 4 inches tall.
As the first pick of the NBA Draft in '83, before Jordan, Sampson was the biggest name in the game, and was arguably the most heavily recruited college basketball prospect of his generation. He also appeared on the cover of Sports Illustrated six times in less than four years. At the time, his starting contract was one of the highest in the game's history — even Michael Jordan's 1984 contract with the Chicago Bulls was third behind Olajuwon (also of the Houston Rockets) and Sampson.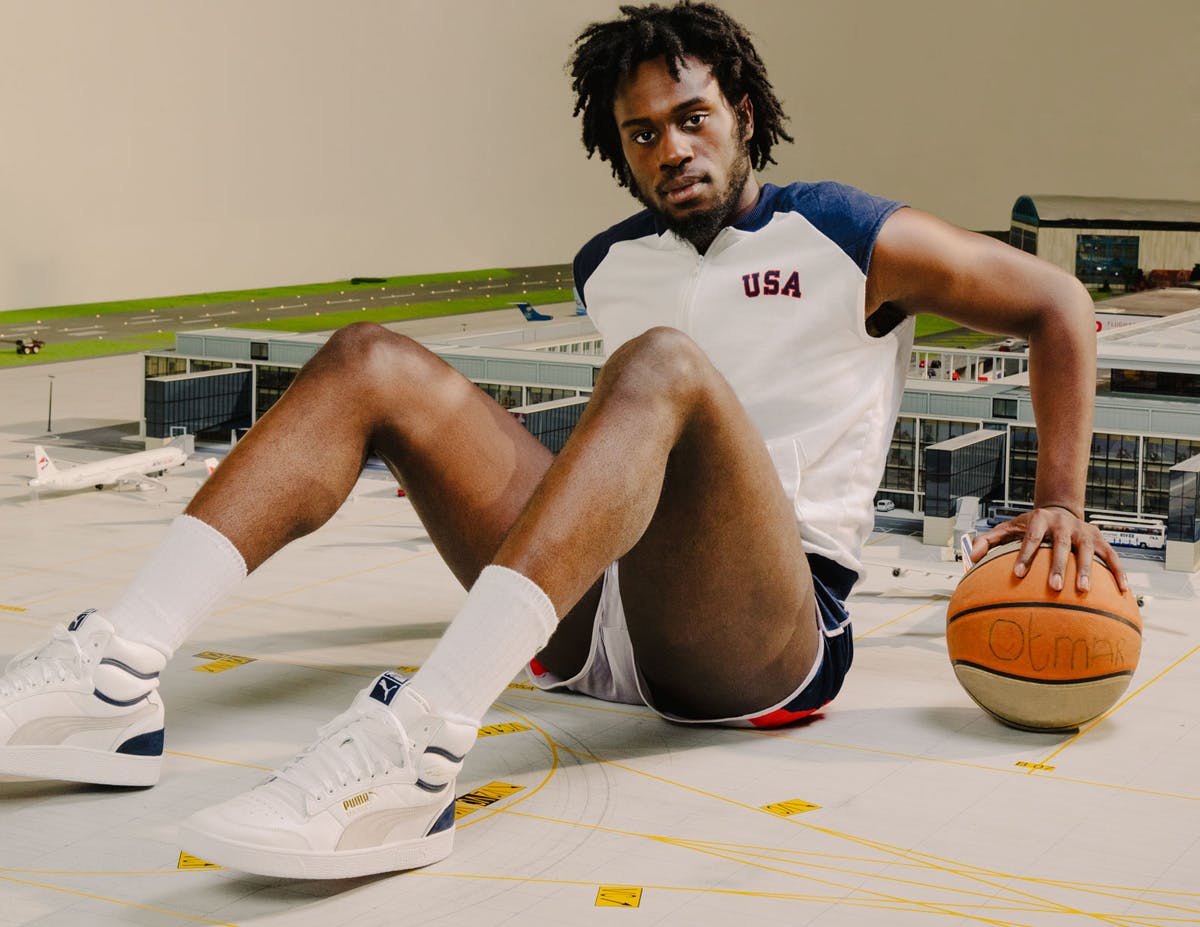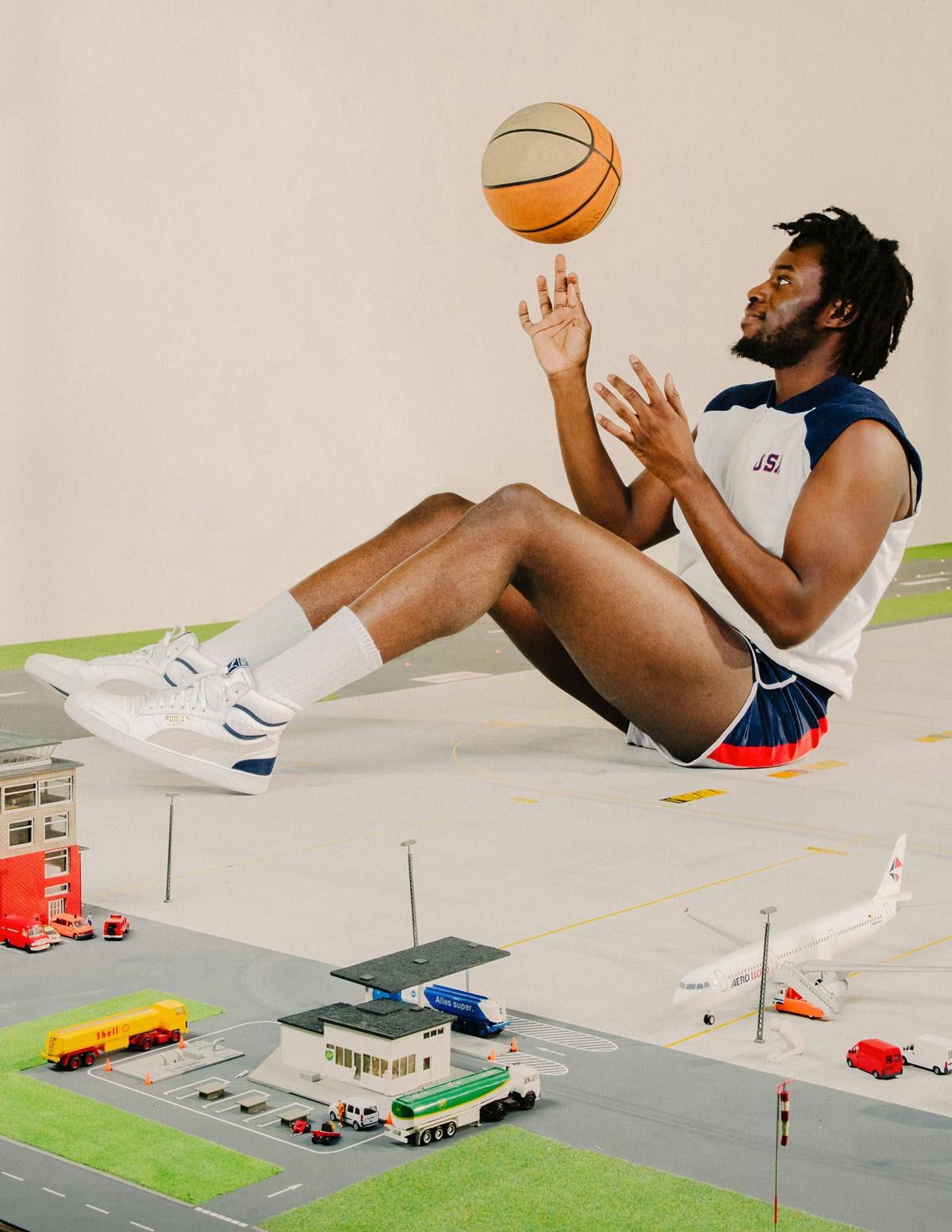 Playing most of his career with the Houston Rockets, Sampson averaged 21.0 points and 11.1 rebounds. At the close of his NBA career in 1992, he was a four-time All-Star, as well as the Rookie of the Year for '84 and the NBA All-Star Game MVP for '85.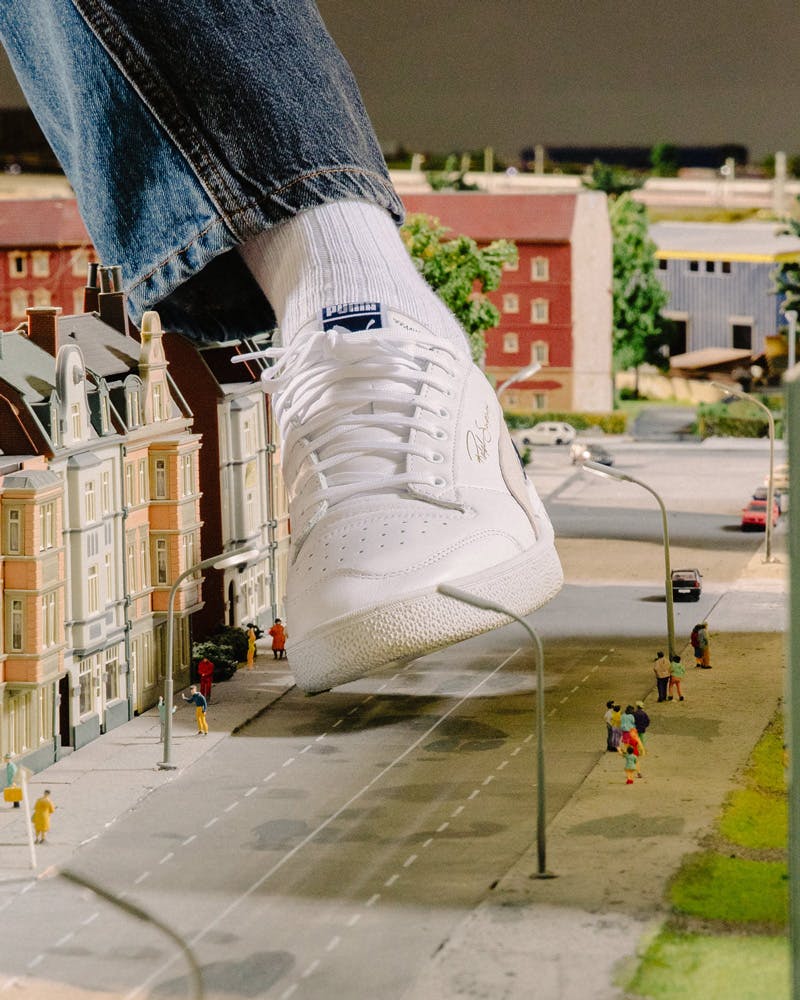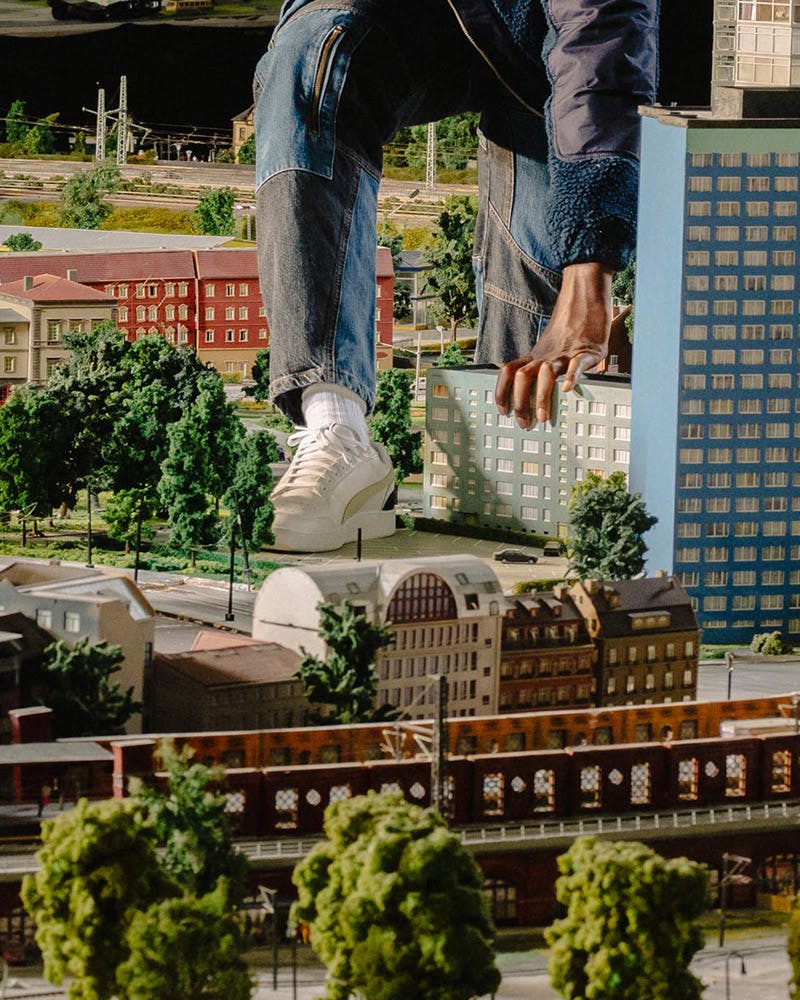 As he was such a giant of the game, we landed a pair of the Ralph Sampson OGs from PUMA and, in homage to some of the classic marketing ads for bball kicks of the era, we shot them in some suitably sized surroundings.
Helping us play with proportions, we got a genuine basketball player to see if the OGs measure up: upcoming Dutch Forward Otmar Creebsburg.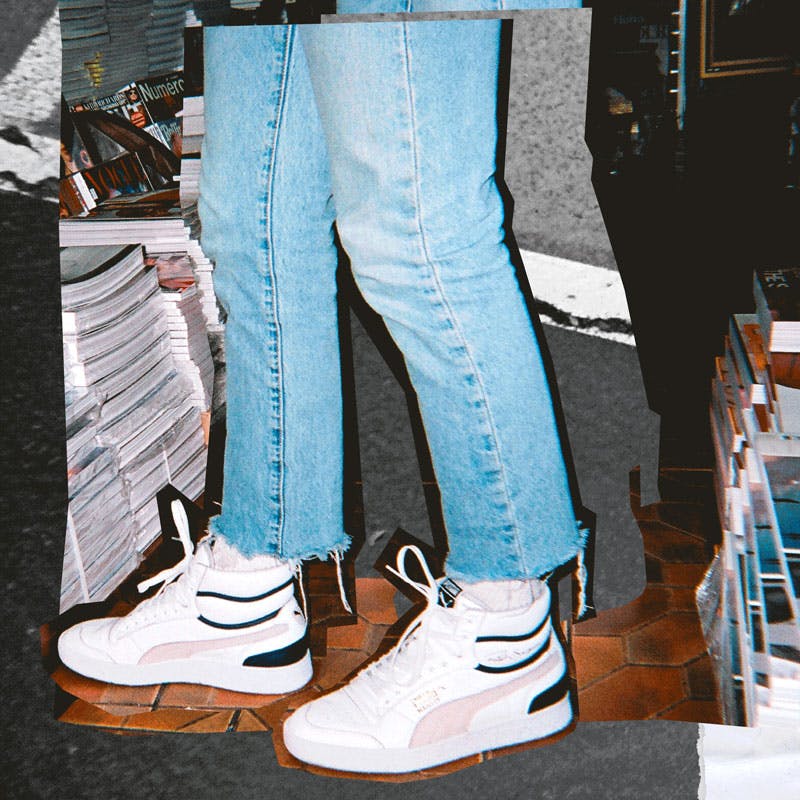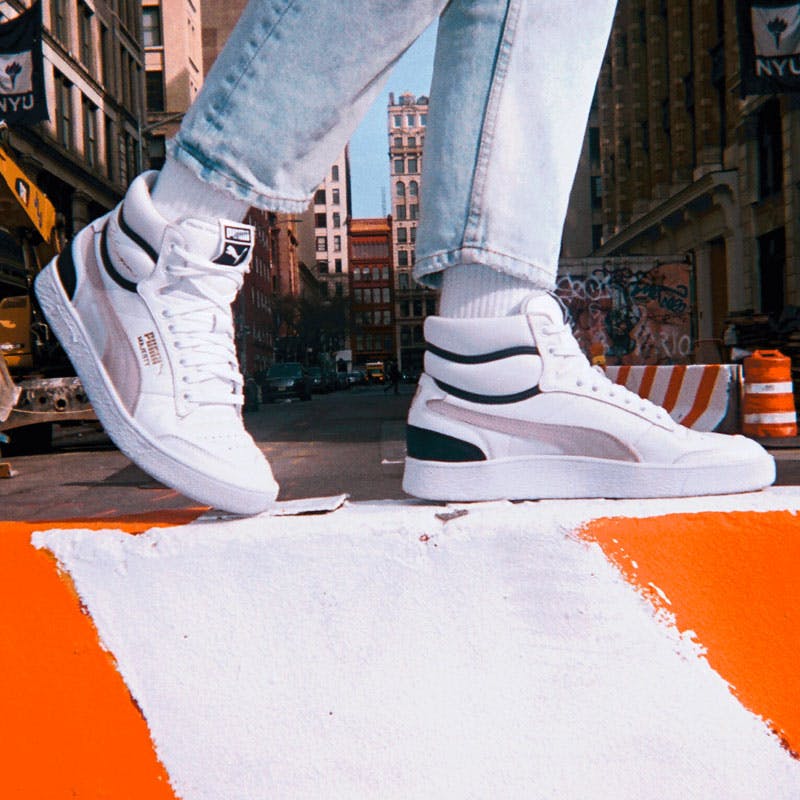 "The moment I knew wanted to play basketball was when I saw Space Jam for the first time," Creebsburg explains. Starting out at Rotterdam's Feyenoord, before playing with Apollo Amsterdam, and Utrecht Cangeroes, Creebsburg has represented the Netherlands in the Dutch under 18 national squad, now with his original Feyenoord club.
Both PUMA Ralph Sampson OG models are available exclusively at Sneakersnstuff and KITH until April 27. From April 27, they're available worldwide via PUMA's own online store.
Read the interview with Sampson for the PUMA release here.