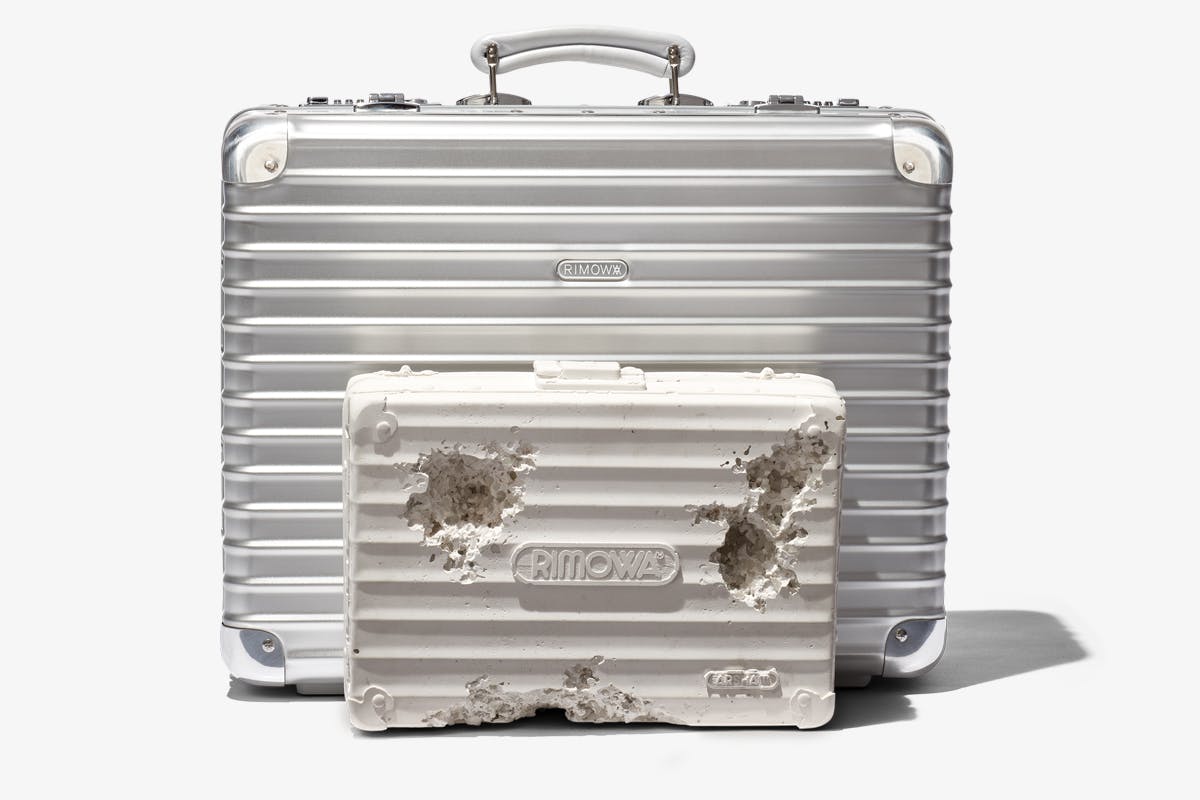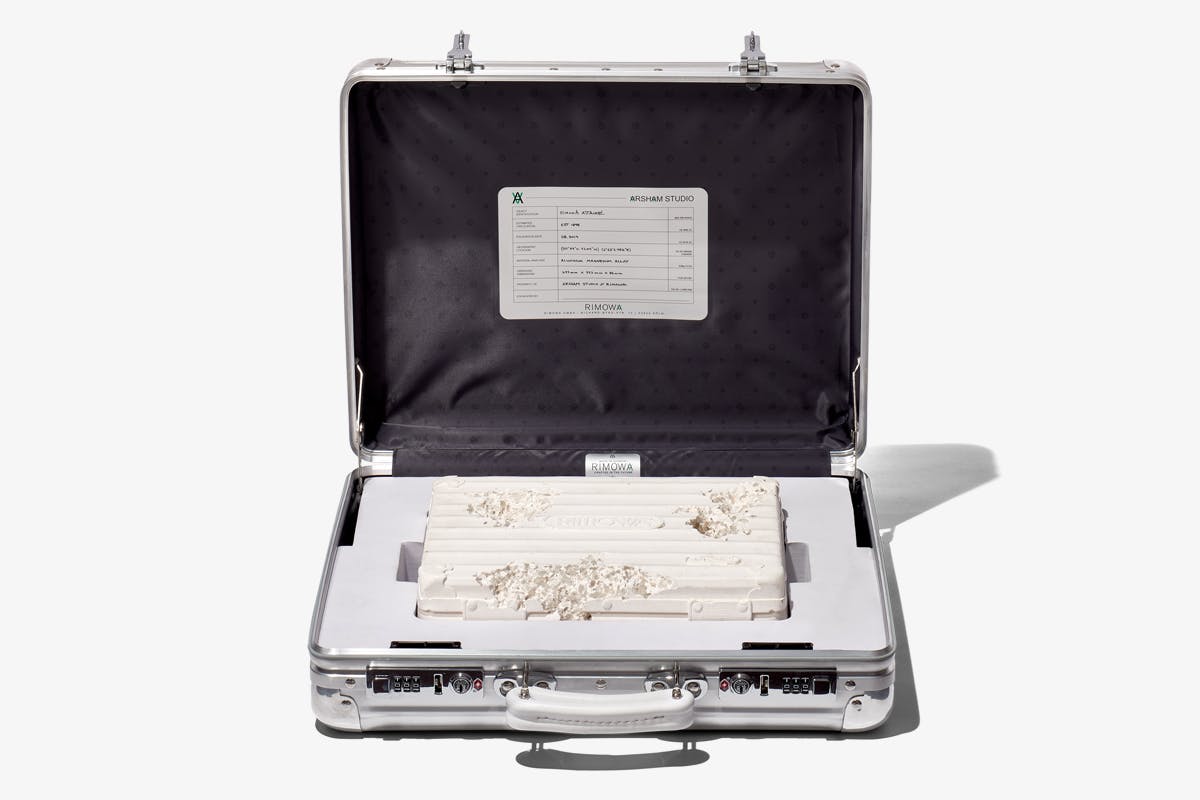 Luxury luggage brand RIMOWA has teamed up with artist and designer Daniel Arsham on a new collaboration that brings a much-loved suitcase back from the RIMOWA archives.
Taking inspiration from the RIMOWA Classic Attaché, the piece has been reimagined as an "eroded suitcase," one that looks as though its actually been uncovered in petrified form from an archaeological dig through the brand's archive.
The "eroded suitcase" was made by casting the vintage RIMOWA case and replicating using geological materials like sand and volcanic ash. The result, as you can see in the gallery above, is very similar to Arsham's "Future Relic" series, which sees a number of everyday objects presented as archeological discoveries.
The piece launches today, May 2, to coincide with Frieze New York art fair and will be presented alongside the contemporary version off the case that inspired it.
Sotheby's is also putting one case up for auction starting today until May 13.