Mercedes-Benz's recent short film—shot in Nazaré, Portugal in October at the start of this year's Big Wave Season—follows big wave surfer and X-Class ambassador Sebastian Steudtner as he chases the ultimate wave.
Born in Nuremberg, Germany, Steudtner surfed the year's biggest wave at Pe'ahi in Maui in 2010 at only 24 years old. This made him the first European to win the WSL XXL Biggest Wave Award which he'd go on to win again in 2014 after surfing a 71-foot wave at Praia do Norte in Nazaré, Portugal. These two feats catapulted Steudtner into the all-time elite big wave surfers ranks and now he's chasing his life goal of riding the biggest wave ever surfed. He partnered with Mercedes-Benz in 2015 and this year became the ambassador for the brand's new X-Class pickup, the latest 4×4 to bear the iconic Mercedes star.
During the Big Wave Winter, Steudtner spends most of his time in the roaring waters of Nazaré, Portugal. Although it was only discovered to be a surfing hotspot a few years ago, Nazaré has quickly gained notoriety and is already a special place in the big wave surfing community. The location offers unique big wave surfing conditions thanks to the 5000-meter deep underwater "Nazaré Canyon" which generates shockingly large waves with the help of storms from the Atlantic ocean.
Time and time again he's hit with a hard truth bigger than any wave. "As a surfer, you learn to be patient. Nature is stronger than you; the sea is stronger than you. You cannot control the waves, you can only get involved with them – and in the meantime do everything in your power to prepare yourself for the moment when it approaches you: the ultimate wave," he says.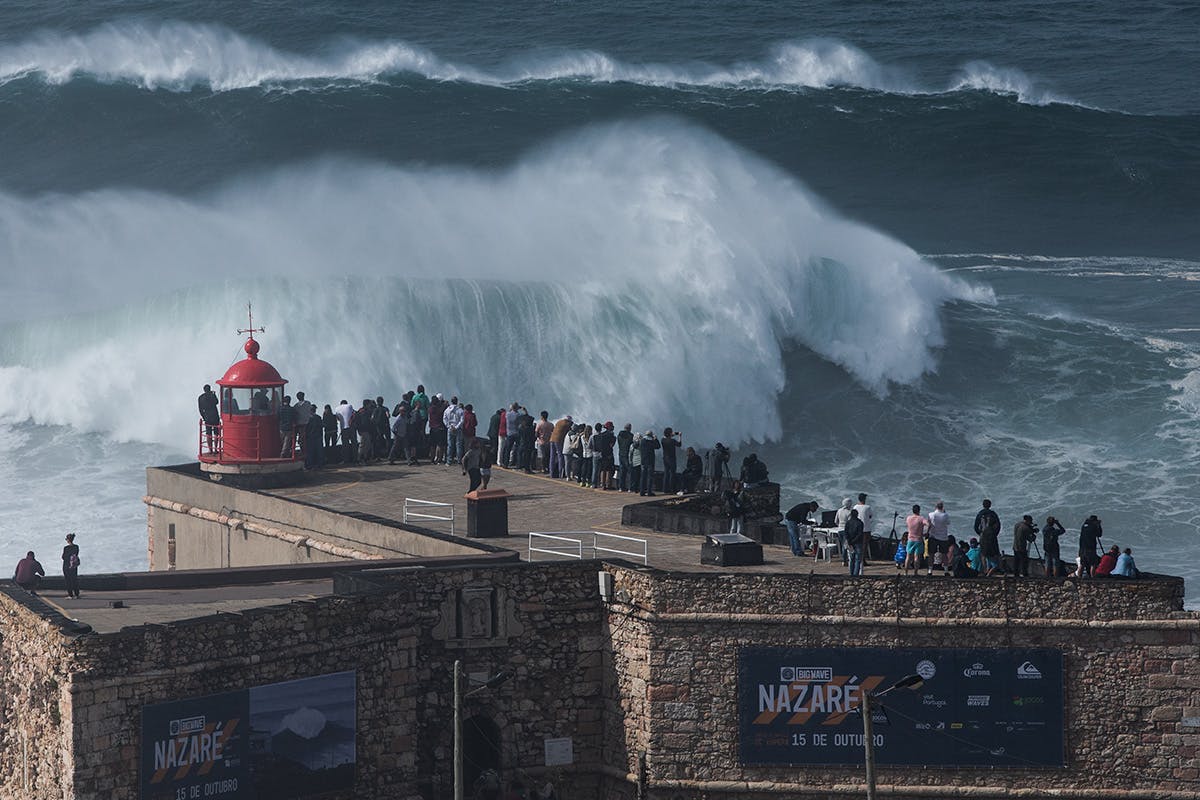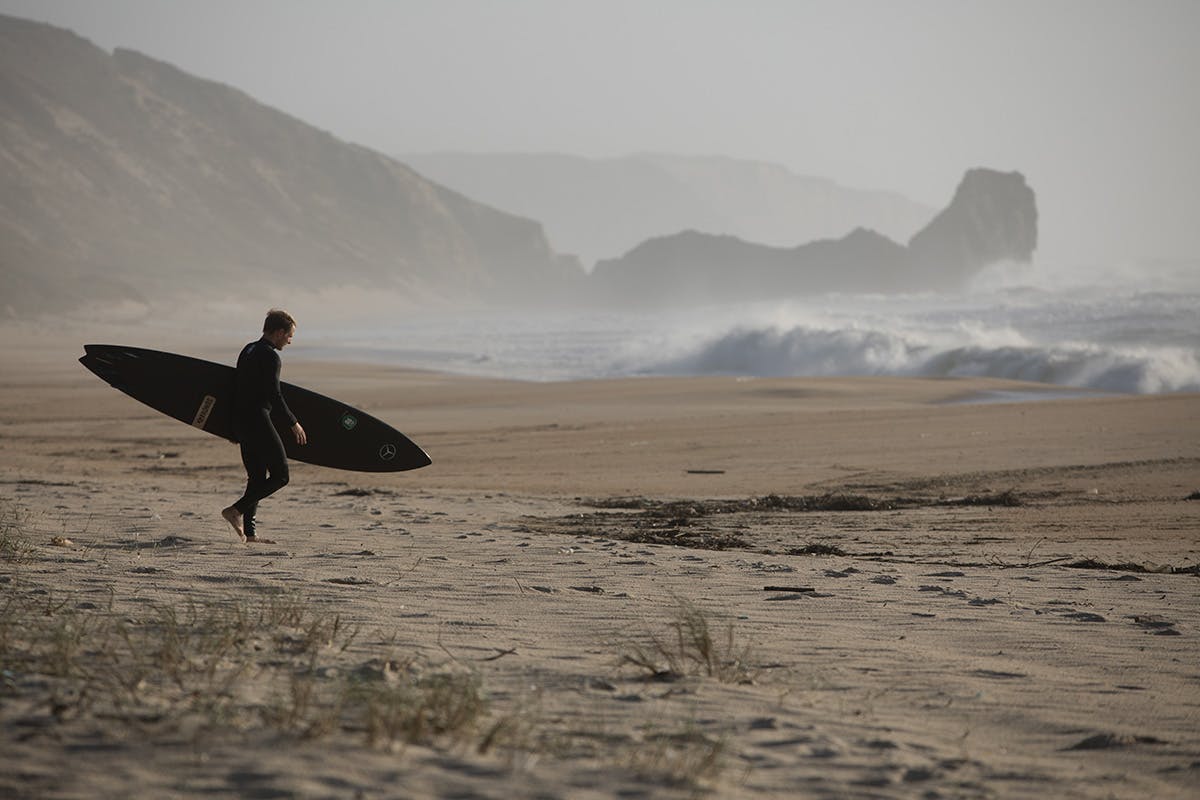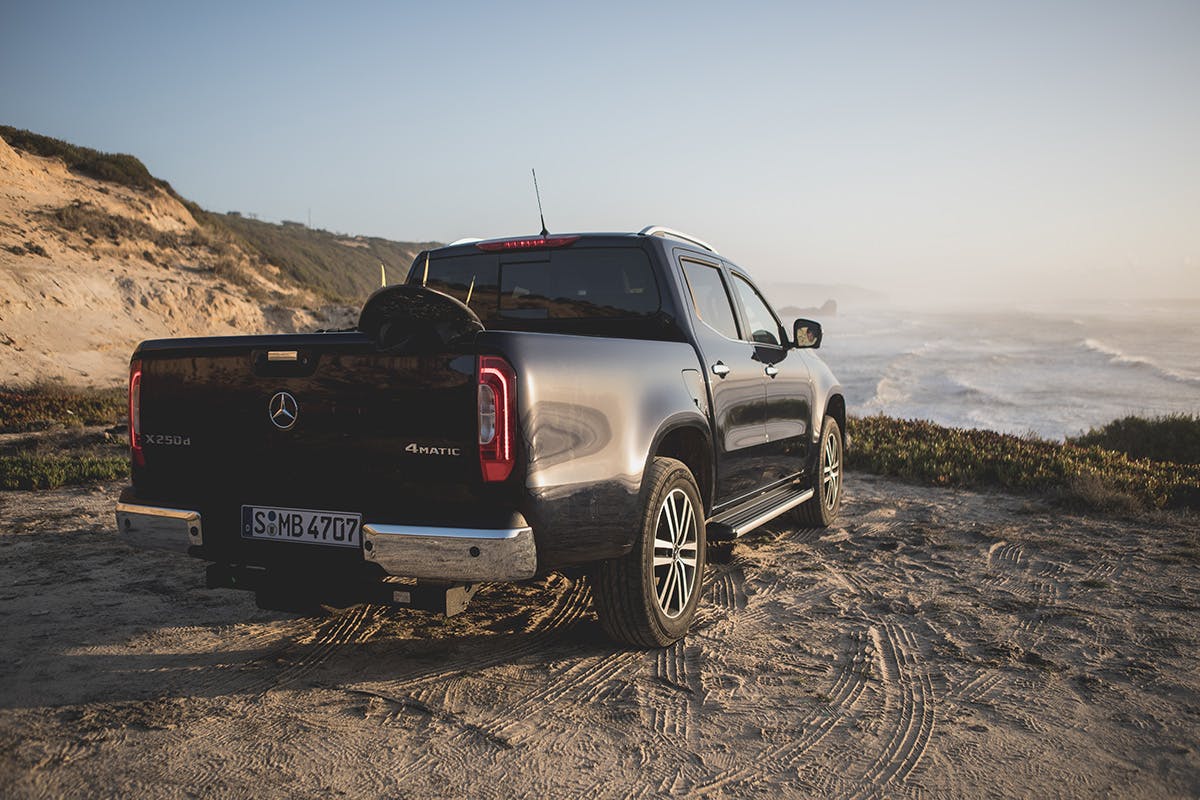 Like the waves, which Steudtner describes in the film as rising like giant mountains "built with nothing but pure power", Mercedes-Benz's new X-Class is the definition of dynamic strength. It unites classic pickup features with signature Mercedes-Benz characteristics, combining robustness with modern design, impressive off-road capabilities with driving dynamics and safety, and sophisticated functionality with stylish comfort. For the new X-Class, Mercedes-Benz offers the largest choice of materials and colors in the category and an extensive range of accessories which allow for further individualization.
Check out the full video above and find out more about Sebastian Steudtner and the Mercedes-Benz X-Class via the link below. Follow Sebastian Steudtner on Instagram to keep up with his travels around the world.
Check out this video of the most memorable Mercedes-Benz G-Class moment.