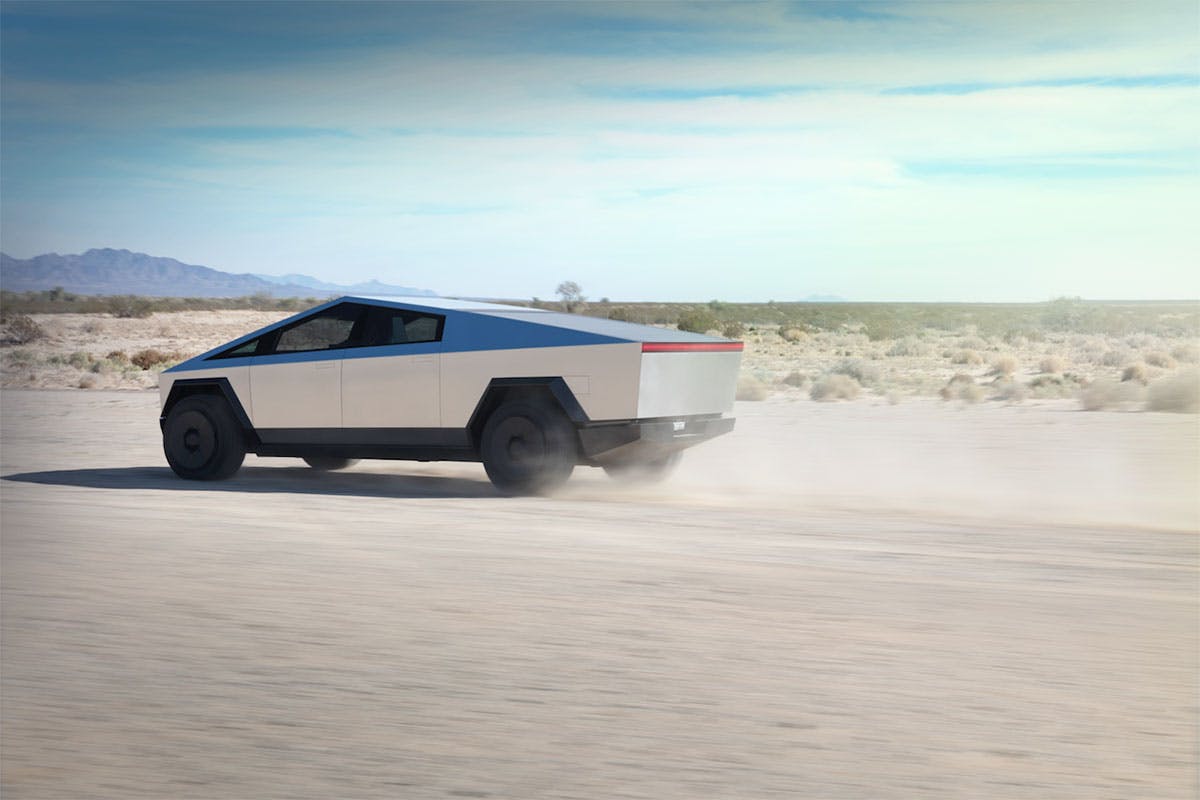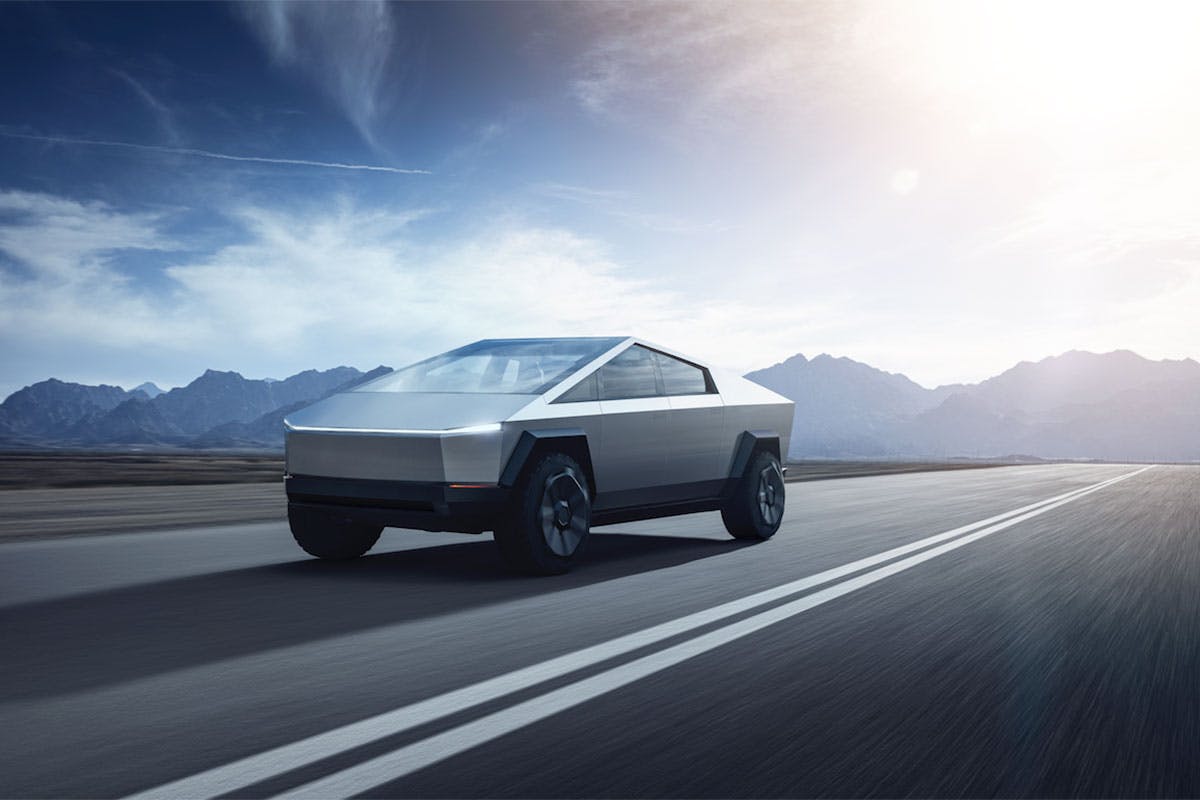 Tesla has just unveiled its new Cybertruck, an absolute beast of a vehicle that looks like it's been plucked from the set of a sci-fi movie like Tron or Blade Runner. Scroll down for more information on the Tesla Cybertruck.
Tesla Cybertruck specs
The uber-futuristic whip combines the utility of a truck with the performance of a sports car, built with durability and versatility in mind. It can handle both on- and off-road with ease, and CNET informs that it can offer 35-degree approach angle, 28-degree departure angle, and around 16 inches of ground clearance.
Tesla's Cybertruck is crafted from Ultra-Hard 30X cold-rolled stainless steel. It can reach 60mph in 2.9 seconds and hits the quarter-mile mark at under 11 seconds. It can seat up to six adults, tow over 14,000lbs and hold a payload of up to 3,500lbs.
Elsewhere it boasts a storage capacity of 100 cubic feet, with lockable storage including the vault, frunk, and sail pillars.
In other words, it's very impressive — it's even got a 17-inch built-in touchscreen.
Tesla Cybertruck windows
While the specs are impressive, there was one issue with the truck at its unveiling — the windows. During the demo, Elon Musk wanted to show off how strong the "armor glass" windows were, so he challenged his chief designer Franz von Holzhausen to attempt to smash the windows with a metal ball.
The only problem? The windows smashed easily, leading Musk to exclaim "Oh my fucking God. Well, maybe that was a little too hard." Watch the moment below.
Tesla Cybertruck price
The Tesla truck comes in three pricing tiers: $39,900 for a single motor, rear-wheel drive, $49,900 for a dual motor, all-wheel drive, and the most expensive option is $69,900 for a tri motor, all-wheel drive. You can also add a self-driving option to these prices for $7,000.
Because the truck isn't available to buy yet, all you need to do to reserve one is put down $100. Head here to find out more.
Tesla Cybertruck release date
The Tesla truck doesn't have a set release date, but according to the Cybertruck's website, production is expected to be complete in late 2021 or late 2022, depending on which model you order.