There's no shortage of reasons to love Philadelphia, thanks in part to its storied past, vibrant culture, and the significant role it played in the annals of American history. Love, after all, is in the name. Literally. Beyond its esteemed pedigree, Philly continues to offer countless reasons to fall in love with the city all over again. Even though it ranks as the fifth most populous city in the United States, it's becoming clear that Philadelphia is pushing its way to the forefront of American culture.
"Historic" and "home-grown" are two phrases that are often associated with Philly, and for good reason. The City of Brotherly Love gave us Rocky Balboa, Boyz II Men, the Roots, Reading Market Terminal, the Liberty Bell, Independence Hall, cheesesteaks, the beloved Gritty and Philly Phanatic, and the Fresh Prince himself. It's no wonder that the locals possess an unwavering sense of hometown pride. They're the reason Philly is bursting with grit, energy, and determination. More than three centuries later, and they're still going strong.

To get a sense of where Philly is headed next, we teamed up with Saucony to spotlight the musicians, artists, venues, shops, and brands that are shaping the future and making a major impact. Here' who (and what) you should keep an eye on.
Andrea Valle
Andrea Valle is all about vibes. Her music combines a timeless, otherworldly chill that combines jazz and R&B flourishes with vivid lyricism. The common thread for the Philly native is, naturally, love. Valle's aim has always been to spread love and positivity through her songs, which has found a distinct place within the pantheon of Philadelphia's influential music scene. Valle, who's also a model and poet, extends those vibes through a dynamic aesthetic that can only be described as a feast for the eyes. She possesses an ethereal quality and bold confidence that complements her music. If we were to pick the patron saint of Philly's next wave, it would undoubtedly be Andrea Valle.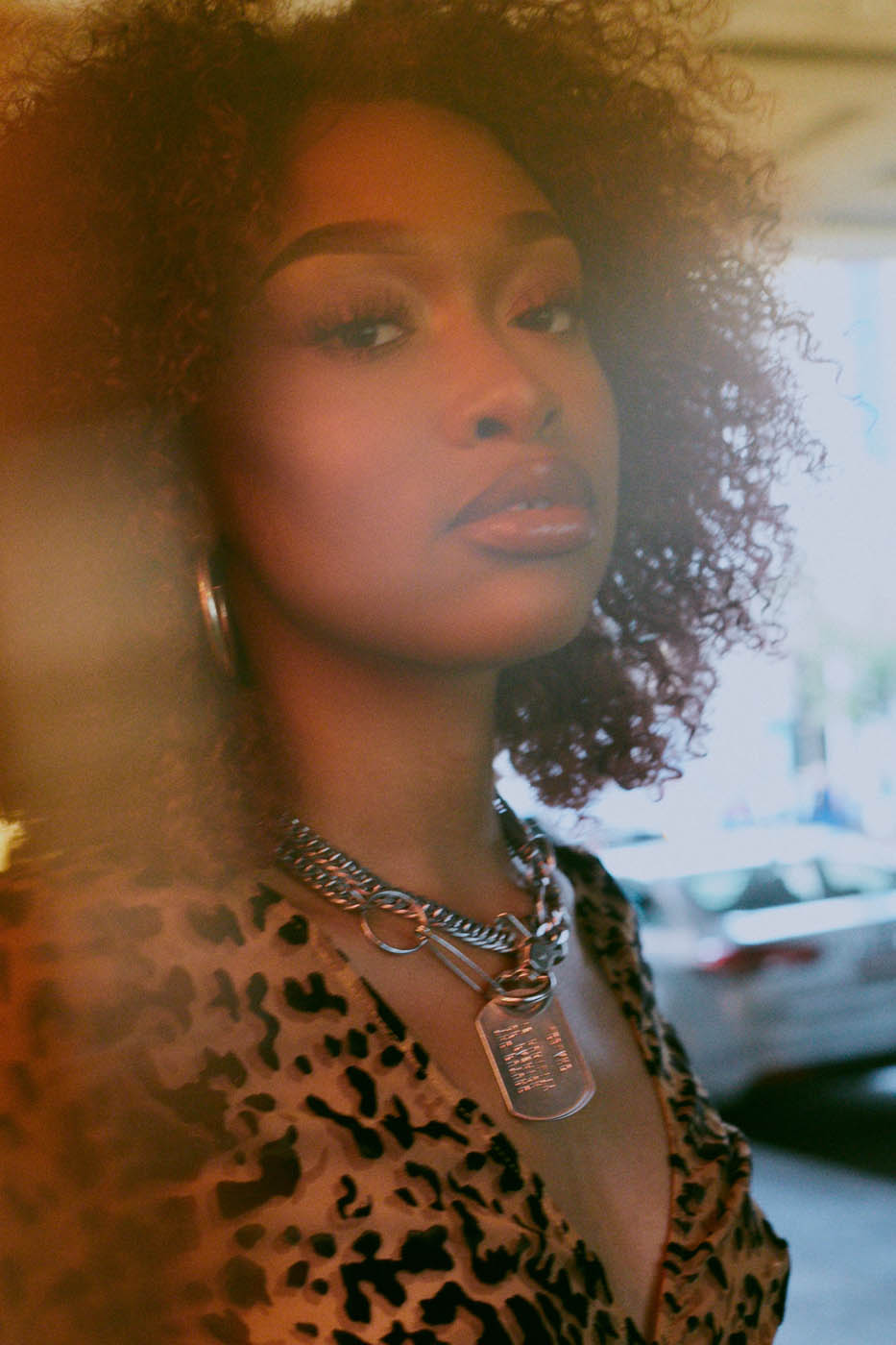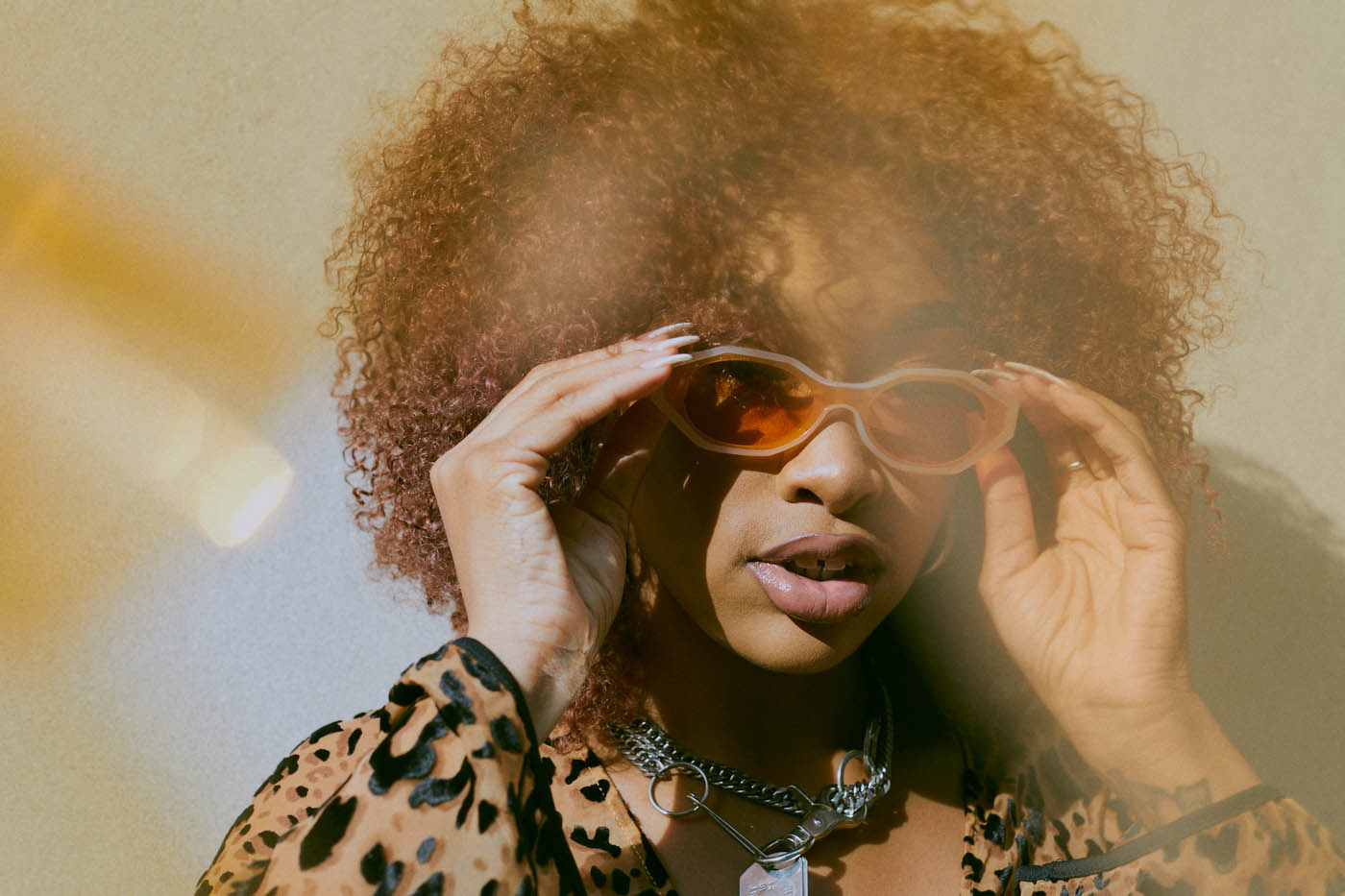 Working on Dying
The five friends who make up the production collective Working on Dying would be the first to admit that their creative output is greater than the sum of their parts. The crew, based in North Philly, fine-tuned their beats together, learning how to master the craft as a team and shedding any sense of ego along the way. Their hyped tracks have been described as haunting and ambient, which lined up with their somewhat morbid moniker. WOD's sound has since evolved, and the partnership behind the collective has propelled them to new heights, including an apparel line. No matter where they go next, Philly, along with longtime friendships and that sense of family, will always be their creative fuel.
Aaron Ricketts
Photographer, creative director and visual artist Aaron Ricketts has captured some pretty incredible moments on tour with the biggest names in hip hop (Remember the viral photo of Offset proposing to Cardi B onstage? That was Ricketts). Music portraiture is just a drop in the bucket of Rickett's extensive body of captivating work. He has this ability to seamlessly blur the lines between reality and fantasy. His subjects are often placed in dreamlike positions, literally turned on their heads in some cases. Ricketts offers viewers a portal into another dimension, a surreal world that is distinctly his own.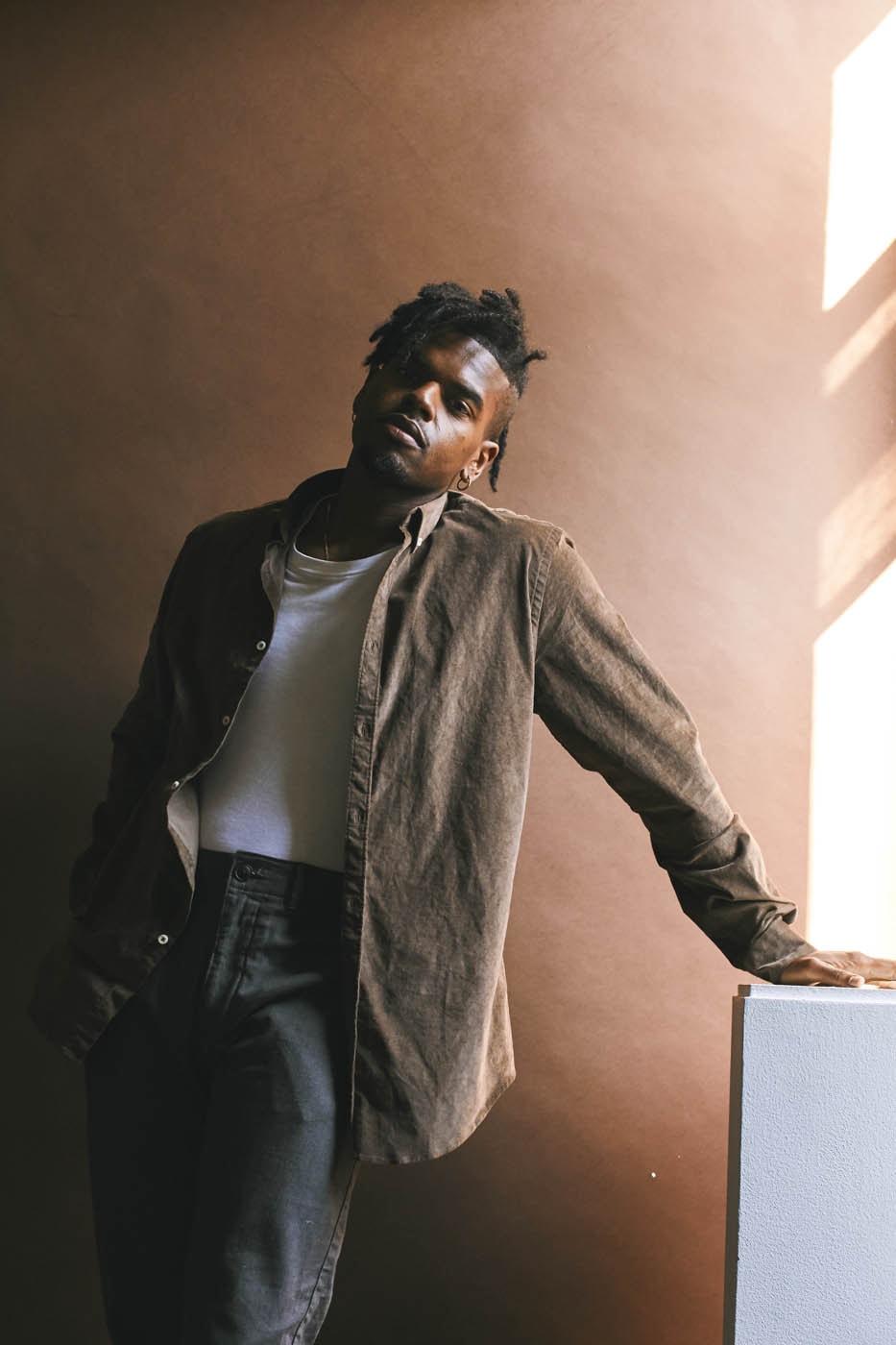 Kid Hazo
Kid Hazo is Philly's own version of Banksy, only his goal is a little more simple and less cerebral. He just wants to make you smile, maybe even laugh. Kid Hazo's satirical street signs can be frequently spotted around town, inciting double-takes from passersby and the gripe of local officials who claim it's vandalism (for the record, nothing he creates is destructive or permanent). His signage, inspired by Leon Reid Iv and Jay Shells, and cartoonish sculptures serve as comic relief at a time when everyone is constantly on edge. Kid Hazo could be considered Philly's greatest vigilante.
Saucony
Founded in 1898 and named after a creek not too far outside of Philly, Saucony has been churning out high-quality, performance-driven footwear since day one. Their sneakers have since become iconic, instantly recognizable classics that transcends cultural boundaries. Saucony has always pushed the envelope with innovative designs and bold colorways, all while maintaining a solid grasp on their heritage. Performance remains at the core of what they do, but the brand continues to expand their reach, becoming advocates for their community and proponents of wellness in mind and body. They firmly believe the shoes you wear are an extension of your lifestyle, so they're determined to bring their A-game every step of the way.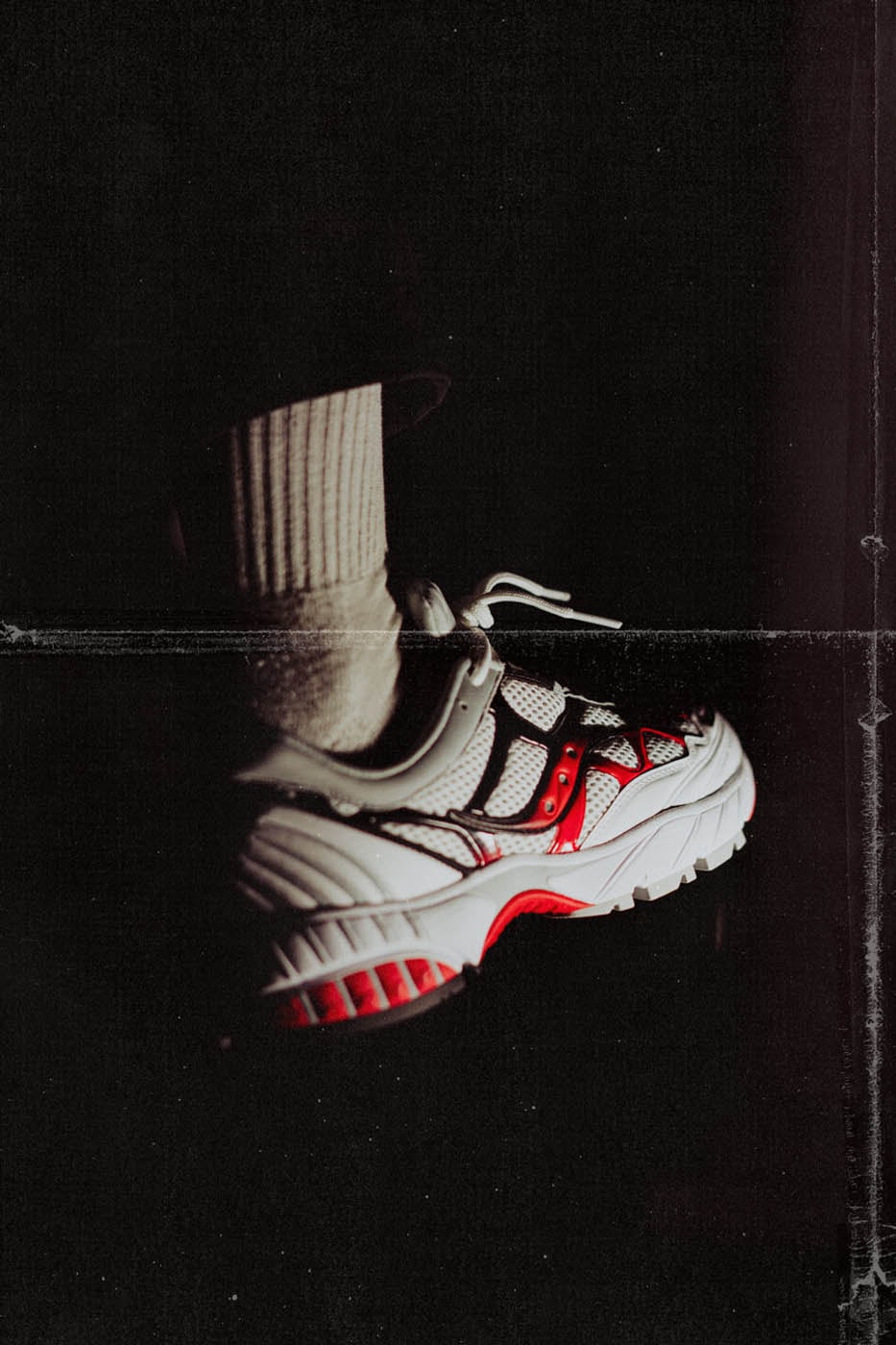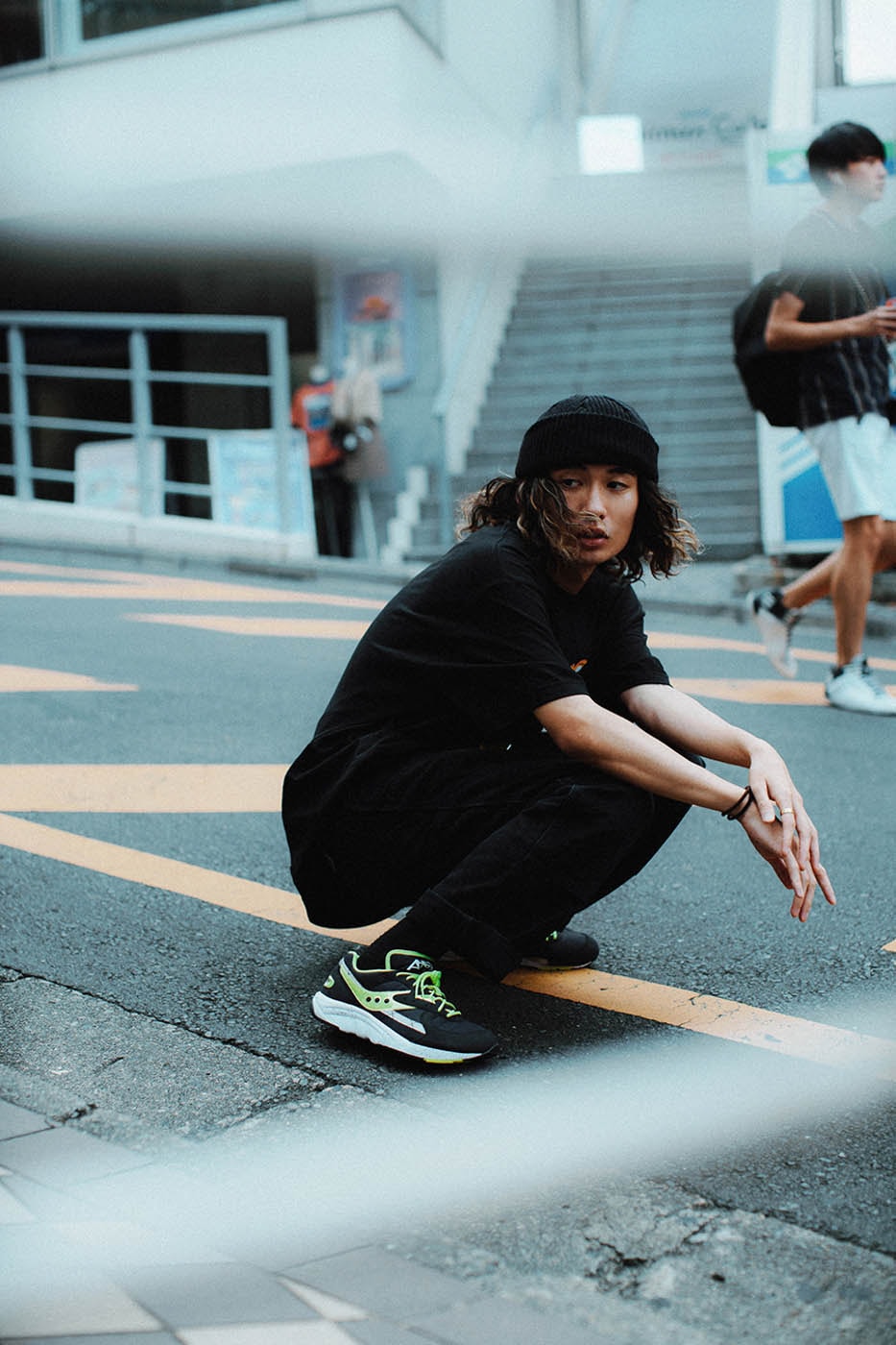 Riverside Tool and Dye
Riverside Tool and Dye is a textile design studio based in Philadelphia that specializes in producing one-of-a-kind clothing and home goods. Everything is hand-painted or dyed in small batches using natural fibers and a hybrid of modern techniques and a traditional Japanese dye process. The result brings new life to workwear and streetwear staples. Calling it "tie-dye" would do the brand a disservice. The colors, textures, and designs are unlike any other dye-job you've seen, with a range of distinct palettes and motifs that range from subtle to eye-catching. Think of it as utilitarian artwork that's dripping with personality.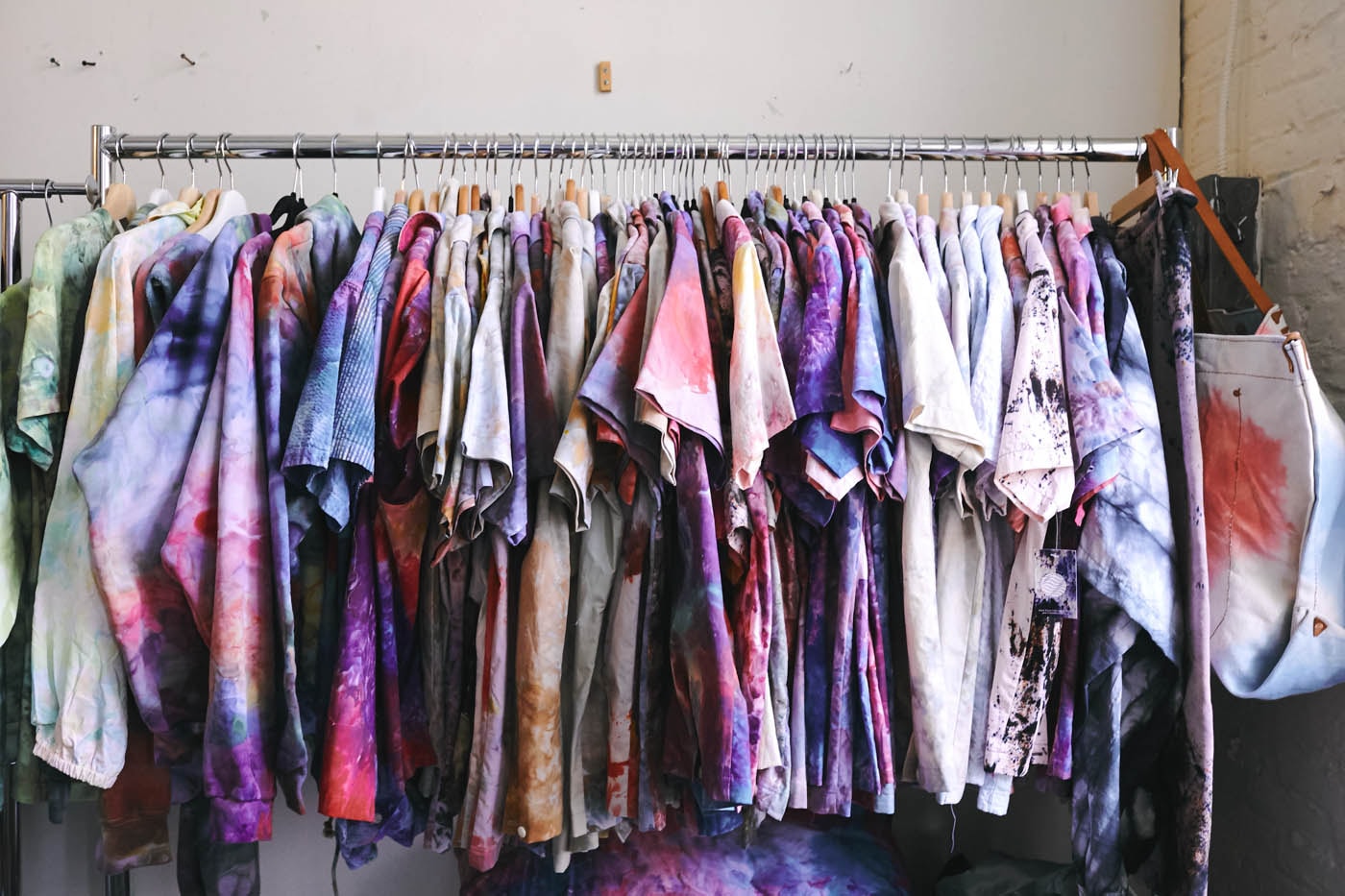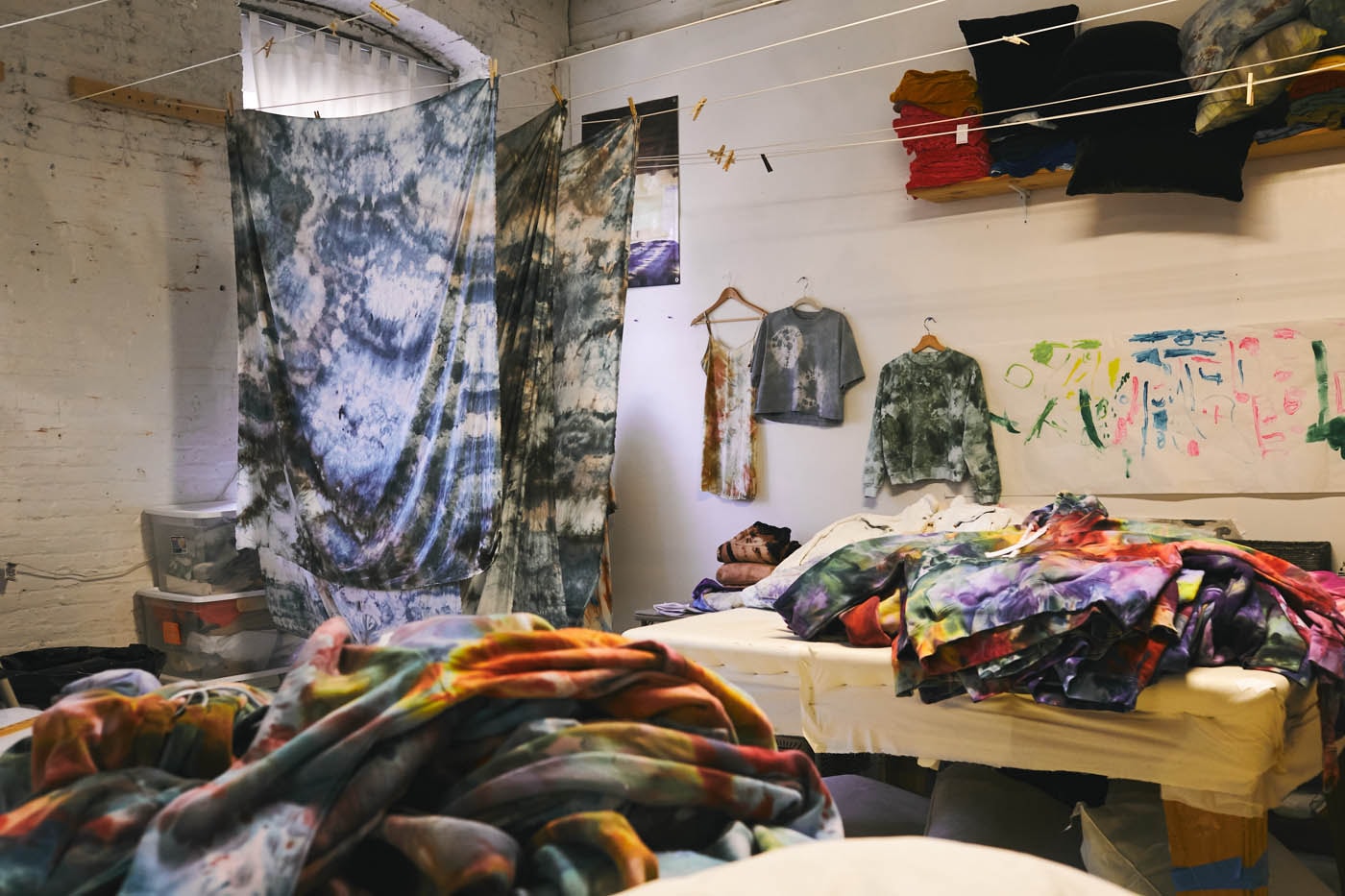 Johnny Brenda's
Johnny Brenda's is classic Philly through and through. Eschewing the trendy hipness of its surrounding Fishtown neighborhood (Johnny Brenda's was there first), the restaurant, bar, and music venue's sole mission is to preach the gospel of Philadelphia by supporting the community every way it can. The bar is stocked with high-quality beer from local breweries, and the menu features fresh ingredients from nearby farmers. Within its unassuming brick-wedge entrance, Johnny Brenda's houses an intimate stage and world-class sound system that offers the perfect launchpad for local musicians. Their overall formula is pretty straightforward: hometown pride and homegrown talent. Throw in the vibes of a turn-of-the-century social hall with a dash of refined dive and you've got a recipe for success.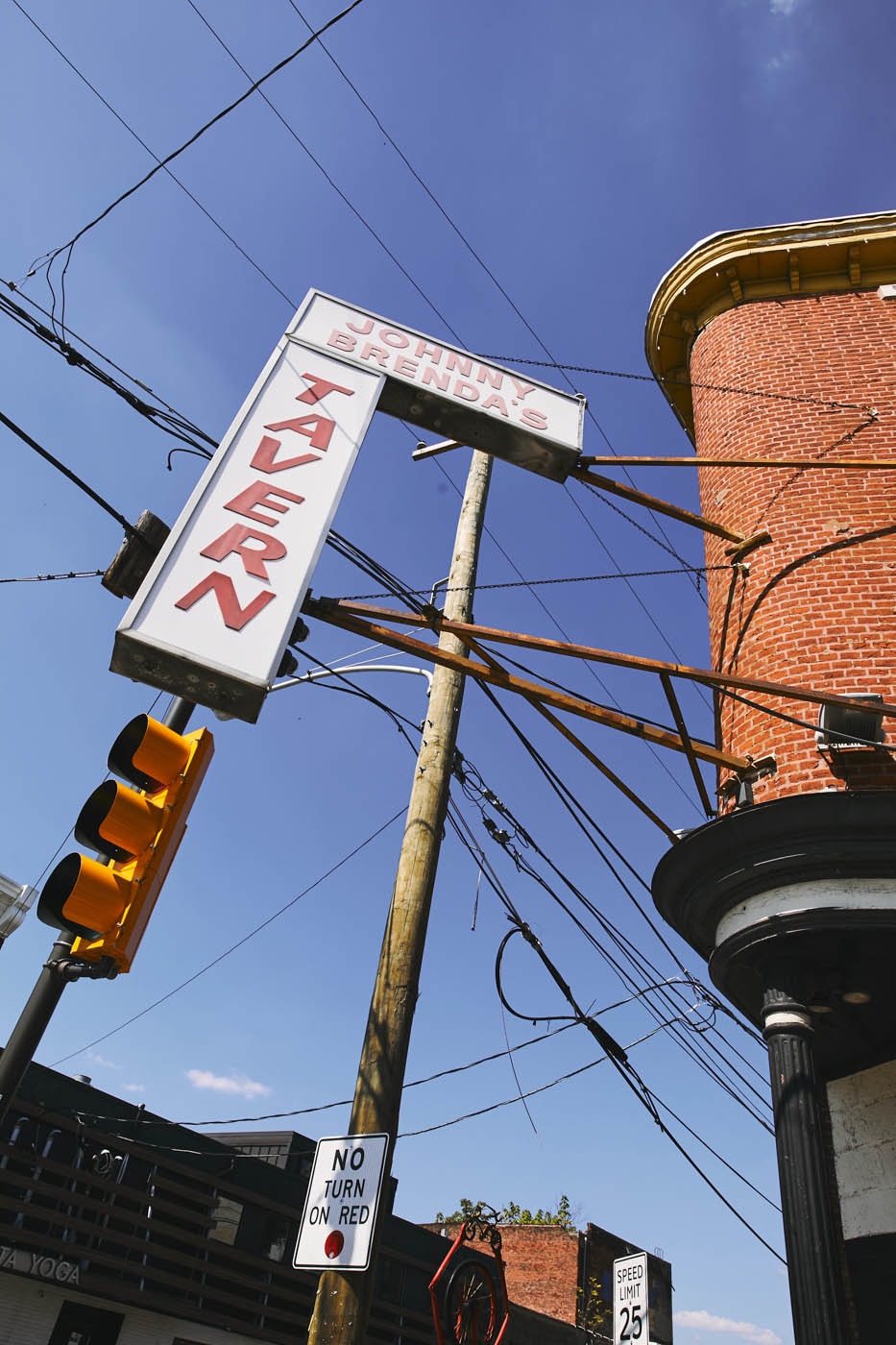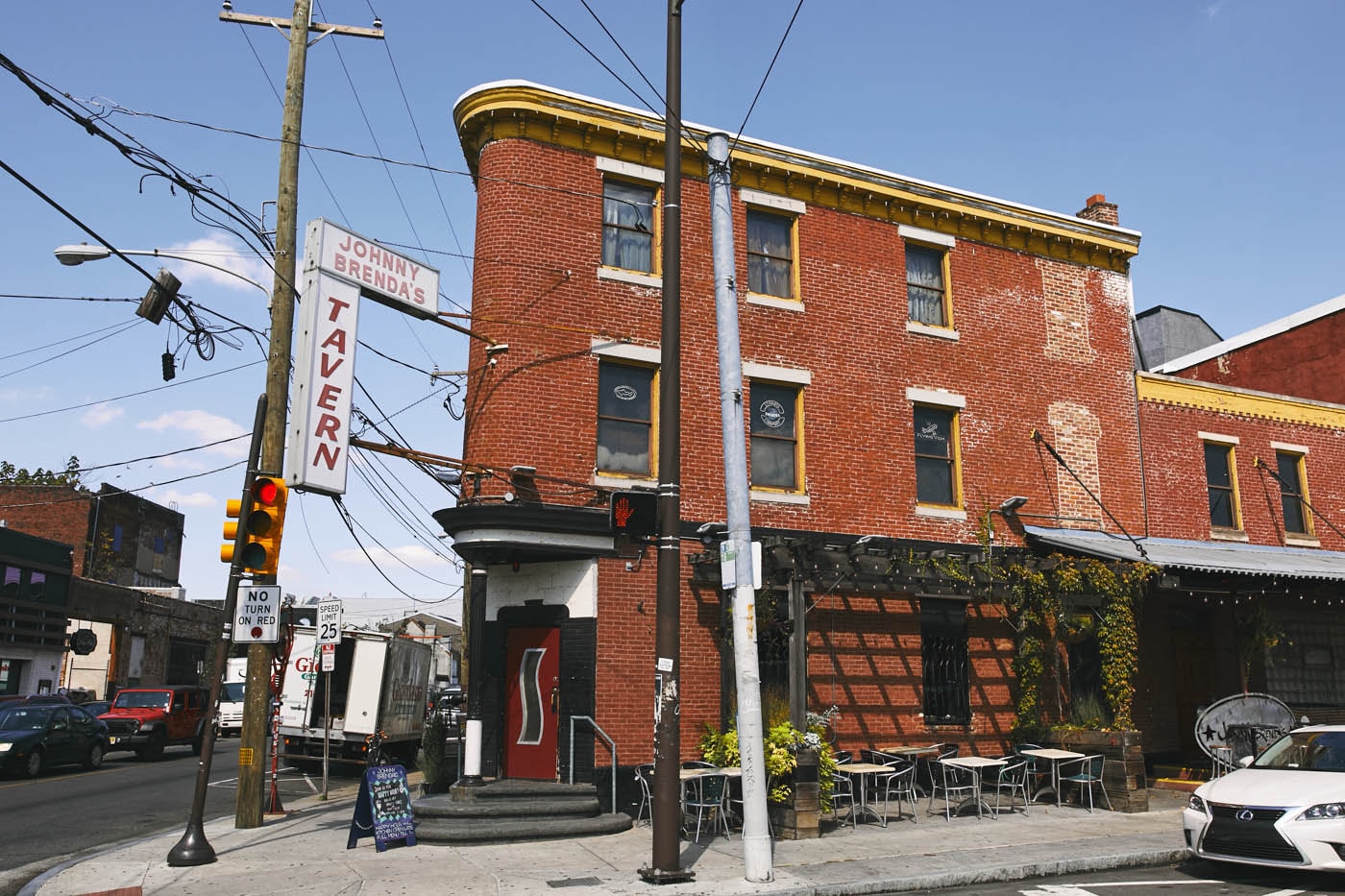 The Foundry at The Fillmore
Heritage is something often celebrated in Philadelphia, and rightfully so. That's one of the core principles behind the Fillmore, a venue built within the distinct walls of a 130-year-old metal manufacturing plant. The interior was completely overhauled, paving the way for three distinct venues to take stage. Within the Fillmore you'll find The Foundry, and more intimate space with a capacity for 450 people (compared to the Fillmores 2,500). Their eclectic lineup of musicians offers something for everyone, from rappers to indie rockers and a certain yodeling sensation who went viral last year. True to its hometown roots, The Foundry also serves as a major platform for local brands on the rise.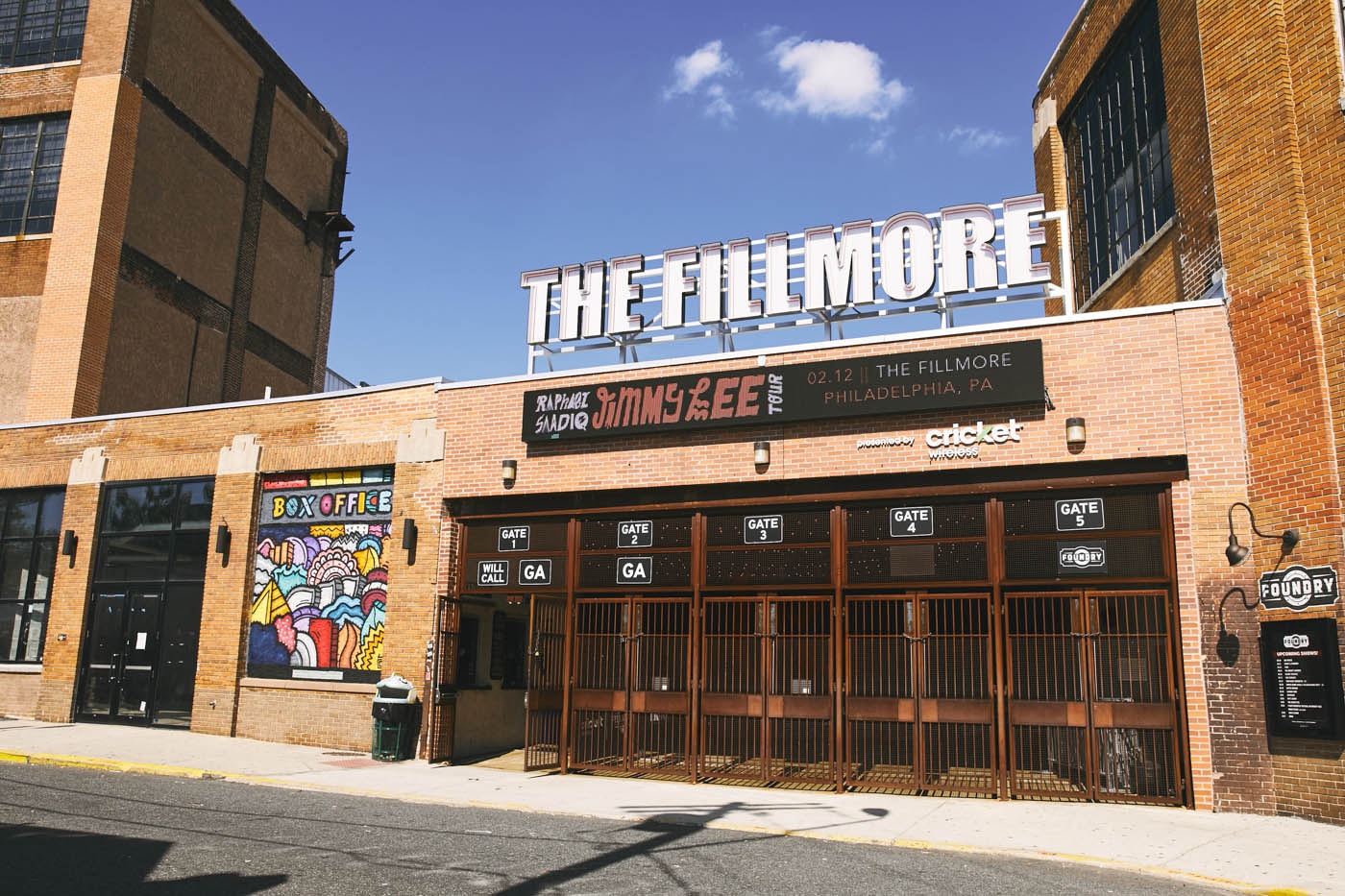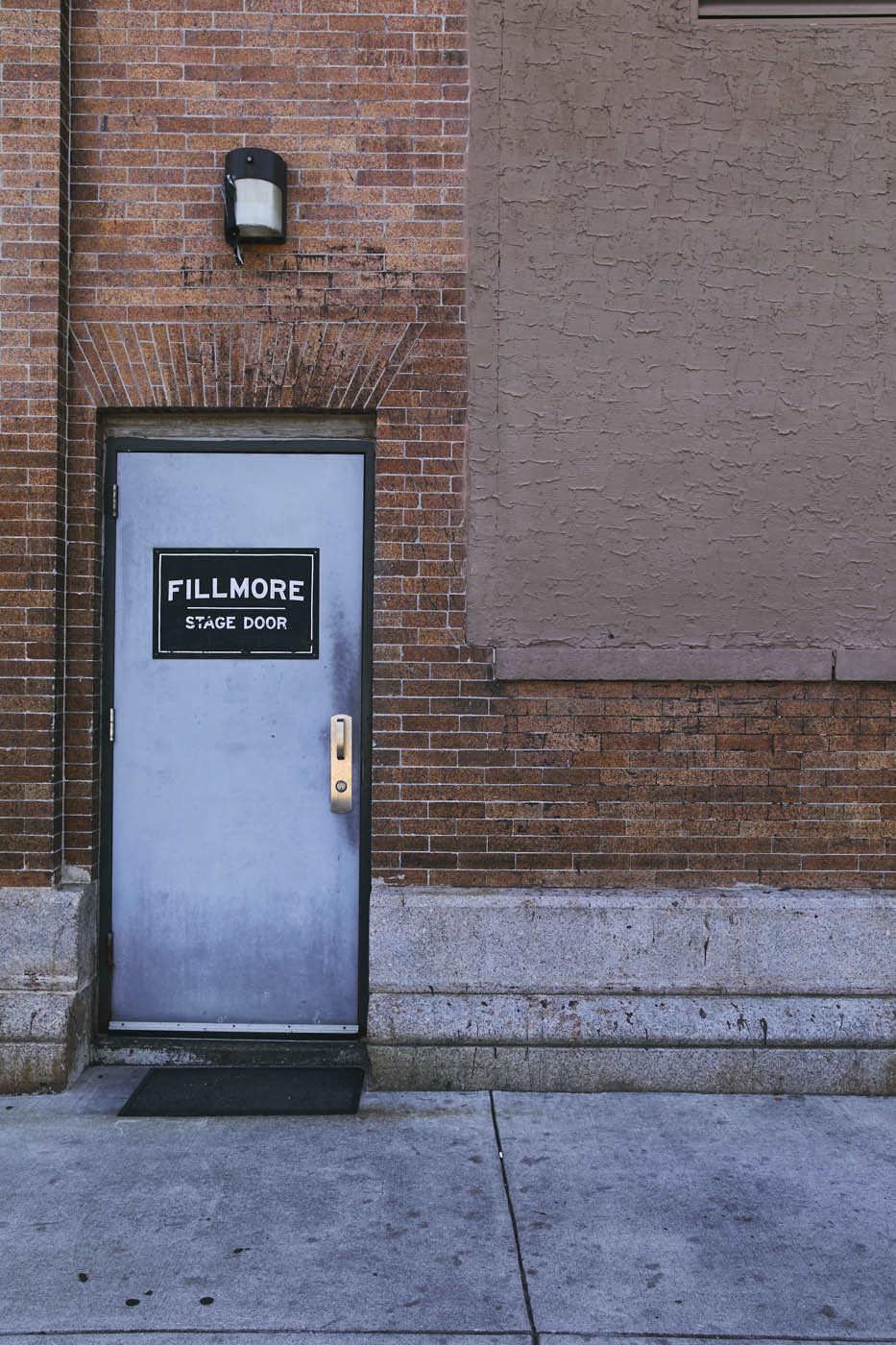 Ps & Qs
Ps & Qs is all about community. Locals flock to the shop for their curated selection of menswear and all-around good times. In addition to being a streetwear and sneaker retailer, Ps & Qs also serves as an outlet for local creatives via art pop-ups and talks. They recognized the platform they could offer to the community and their customers, along with the importance of maintaining a sense of humanity behind the cash register. It's not about hitting sales goals. It's about cultivating a sense of family and celebrating local diversity. These are values not often seen in most businesses, but it's certainly a breath of fresh air.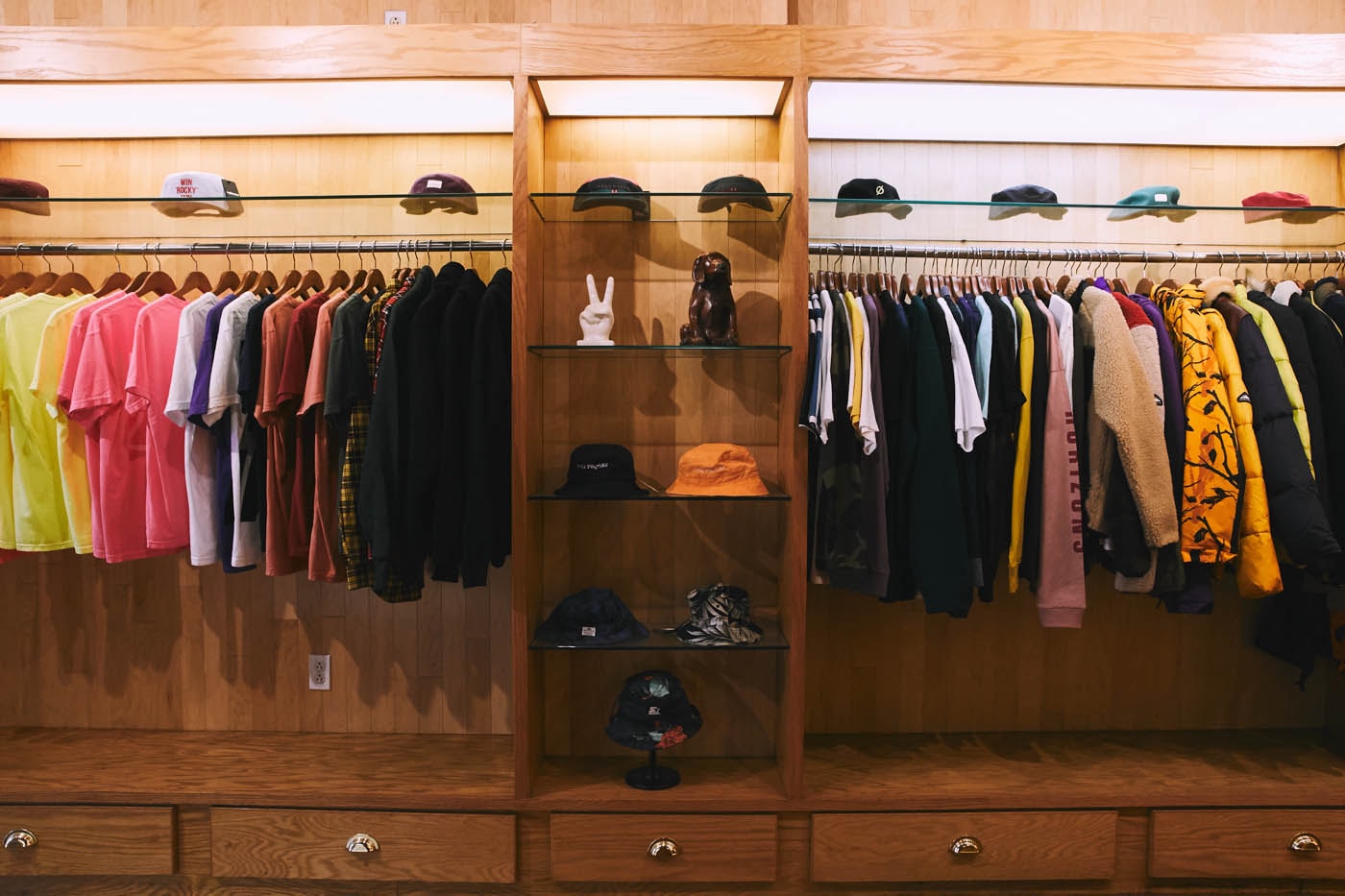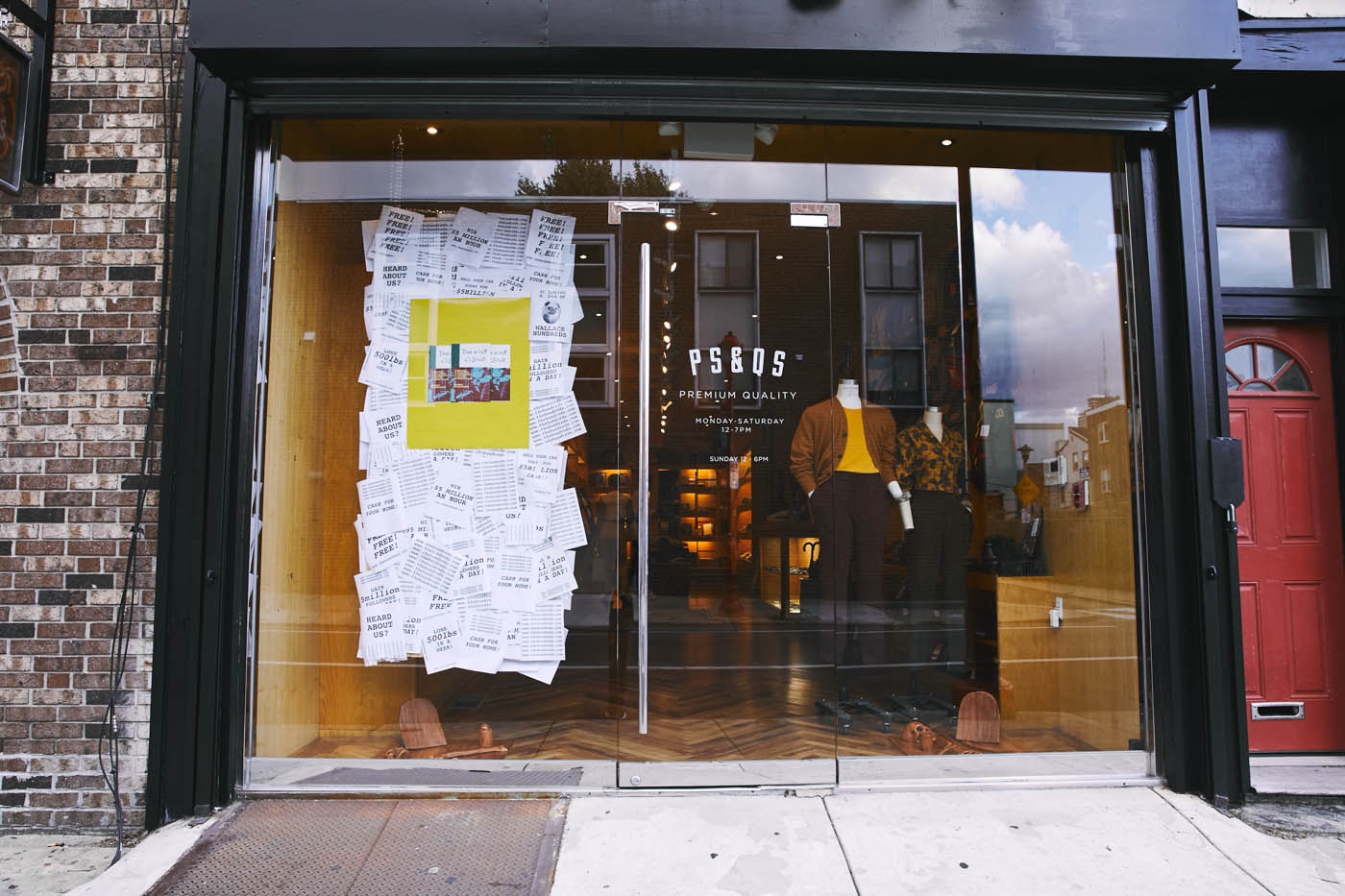 Lapstone & Hammer
For hardcore footwear enthusiasts, the term "lapstone and hammer" might sound familiar. They're traditional tools used by cobblers to craft shoes. The menswear store Lapstone & Hammer wear the name with pride, as a sort of testament to quality craftsmanship and appreciation for artisans from a bygone era. As a retailer, Lapstone & Hammer brings those tenants to life with a contemporary approach to the shopping experience and a wide range of upscale menswear designers. Their exclusive collabs, which combine current trends with timeless designs, often fly off the shelves. Speaking of which, they'll be collaborating with Saucony on reimagining a popular Saucony style, which will drop next year. Overall, Lapstone & Hammer has created an oasis of cutting-edge menswear within Philly's city limits.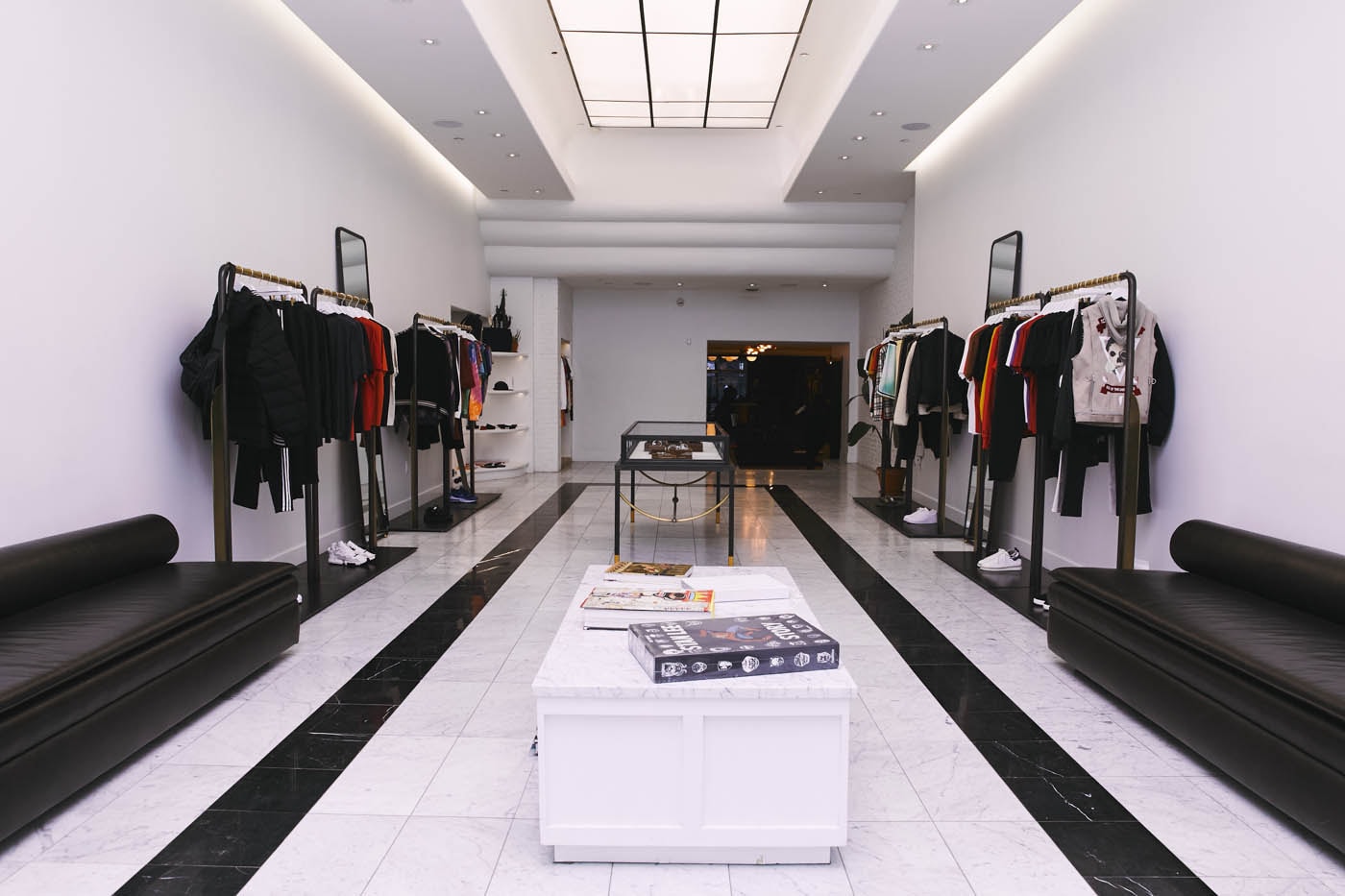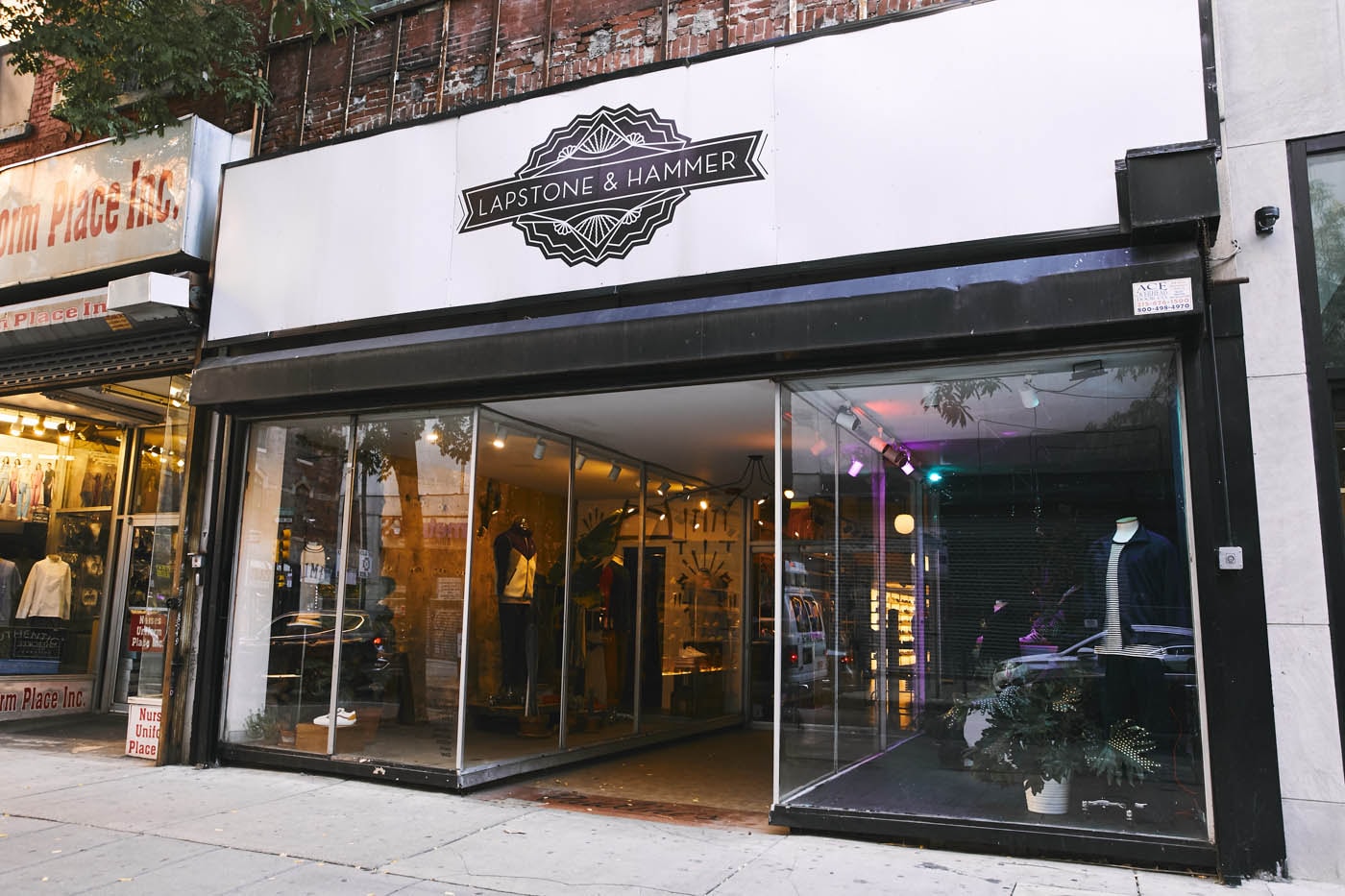 The future of Philly looks bright, right? That's just the tip of the iceberg. The people and brands that make up a city like this are bound to change the game time and time again. Just don't call it a comeback. This town has always been leading a revolution.
Highsnobiety Producer:

Justin Trevino

Photographer:

Caro Ramirez

Project Manager:

Wenona Carlos

Interactive Developer:

Gregor Teggatz