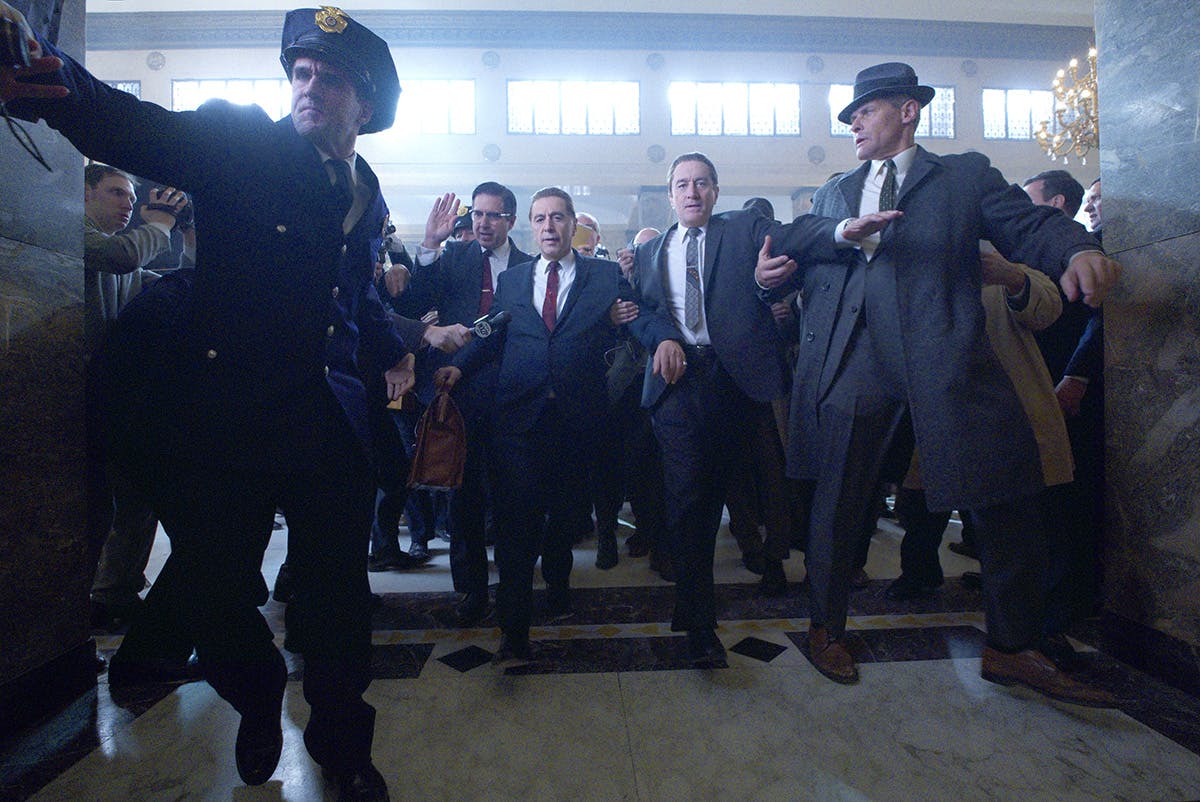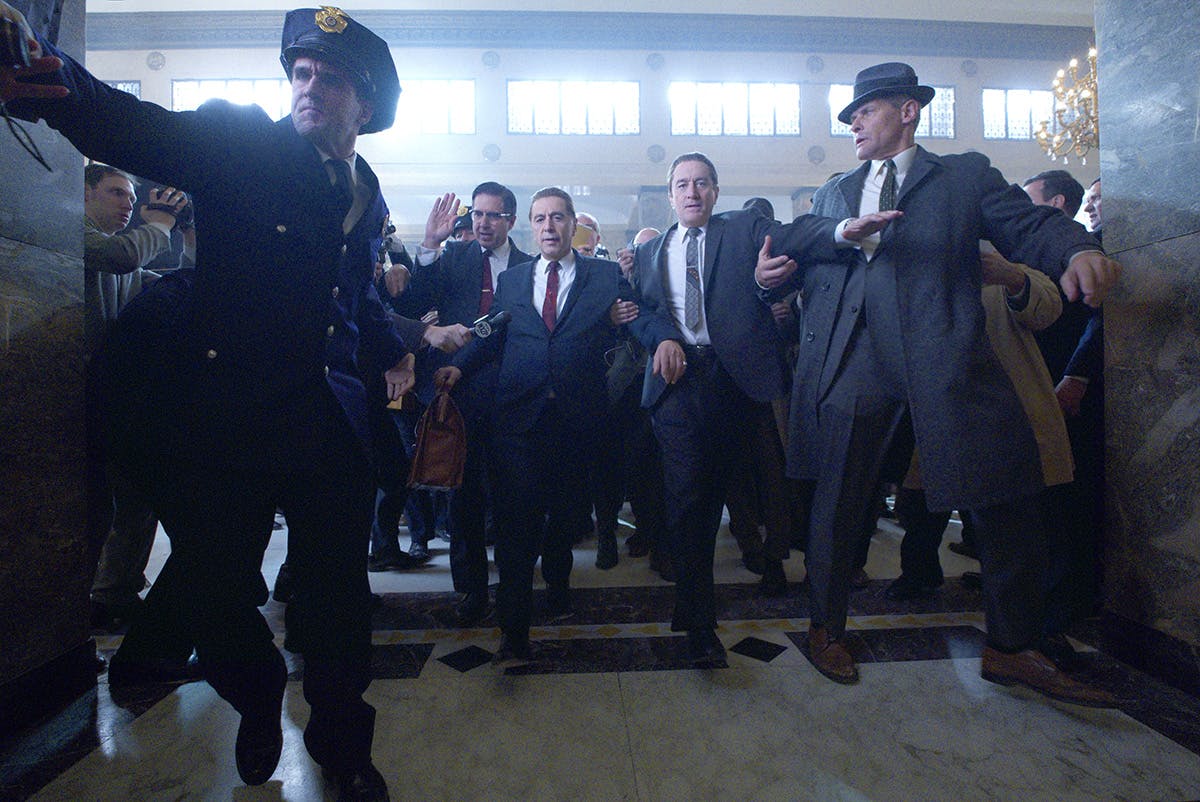 Martin Scorsese's hotly anticipated crime drama The Irishman will be hitting selected theaters on November 1 before distributor Netflix makes the film available to stream on November 27.
And with the announcement that the Oscar contender will premiere at the New York Film Festival on September 27 comes the news that the movie will clock in at three and a half hours (without intermission). That 210-minute runtime makes The Irishman the longest Scorsese project to date and the longest mainstream American narrative movie in more than two decades, IndieWire reports.
The film details the true-life story of union official Frank Sheeran and his connections to the Bufalino crime family. Robert De Niro plays Sheeran, with Al Pacino playing Teamsters leader Jimmy Hoffa and Joe Pesci returning to the screen as Russell Bufalino. Anna Paquin, Jesse Plemons, Harvey Keitel, and Stephen Graham also star.
The film boasts a $200 million budget — the most expensive of Scorsese's career — and uses new technology to make De Niro and Pacino appear younger, with the plot spanning several decades. Check out the trailer below.