When it comes to clothing brands with heritage, there's Woolrich and then there's everyone else. For nearly two centuries, the outdoor clothing company has revolutionized the garment industry, creating a series of iconic products, including the original arctic parka, buffalo checks (which it invented), plaid blankets, and chamois shirts. It's safe to say Woolrich is the gold standard.
Woolrich's origins can be traced back to a humble Pennsylvania wool mill established by an English immigrant named John Rich back in 1830. Since then, the brand has become ubiquitous with quality craftsmanship and producing timeless cold-weather staples. A brand with this kind of longevity is a remarkable feat, especially considering how relevant it remains to this day.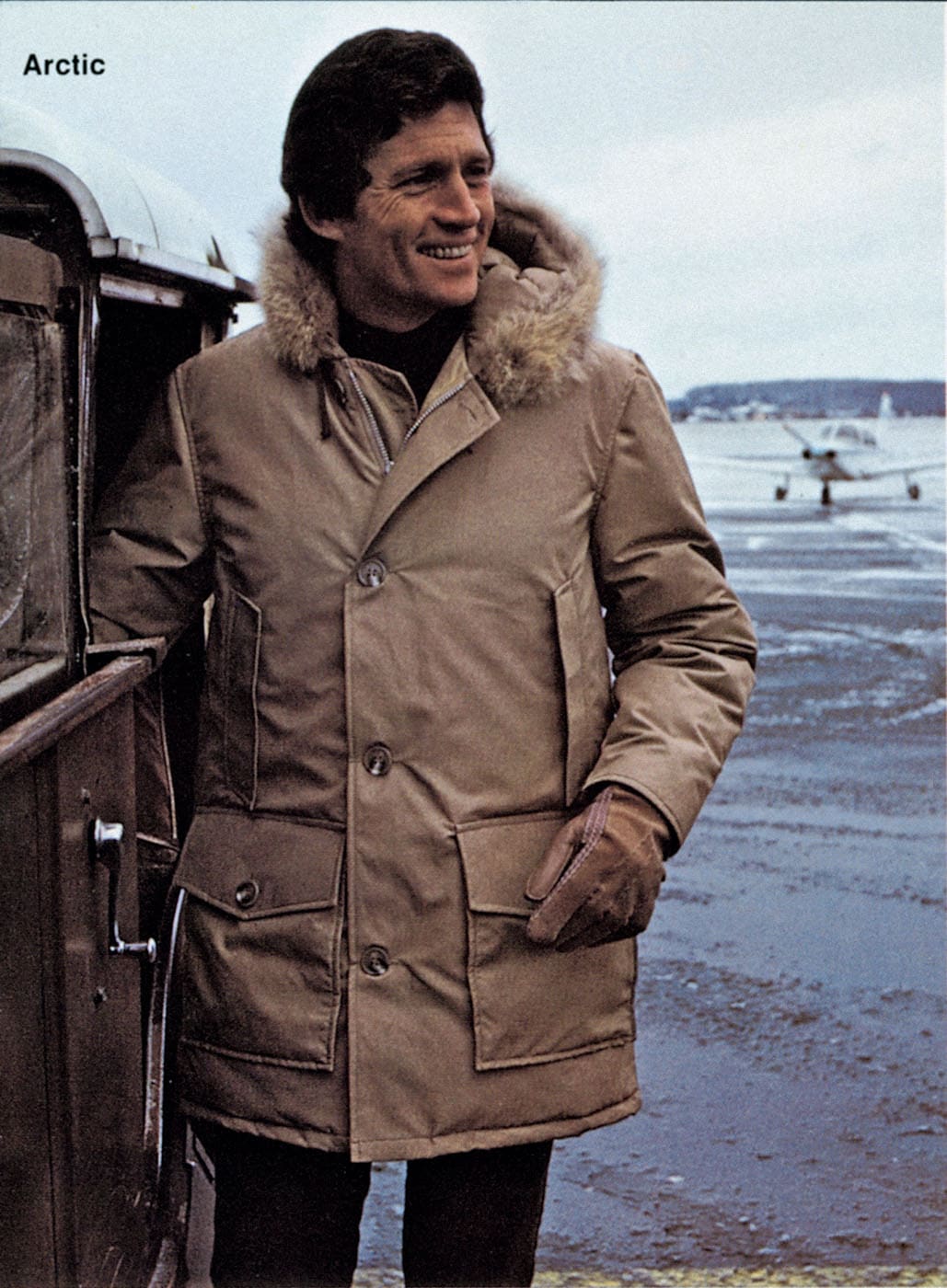 In recent years, Woolrich has parlayed its reputation for creating high-quality, extra-toasty fabrics into an overarching mantra and ethos that defines everything it does: "Garments with a purpose." This translates into hardy clothing that transcends the boundaries of high-end tailoring, statement-making streetwear, and technical outerwear. Woolrich has marked the occasion with a brand-new logo that perfectly encapsulates its DNA and a fresh 2019 Fall/Winter collection that's of the moment and steeped in heritage at the same time.

"Timeless styles designed for the modern world," couldn't be a more accurate description of the menswear Woolrich drops season after season. Just look at its impressive portfolio of collabs that have been resonating around the streetwear world. Just last month, it linked up with Aimé Leon Dore and Griffin, the latter of which was Woolrcih's first step in its sustainability journey. Its collab with Stussy dropped in November, and a capsule collection with BEAMS Plus hit Woolrich stores in Milan and Soho.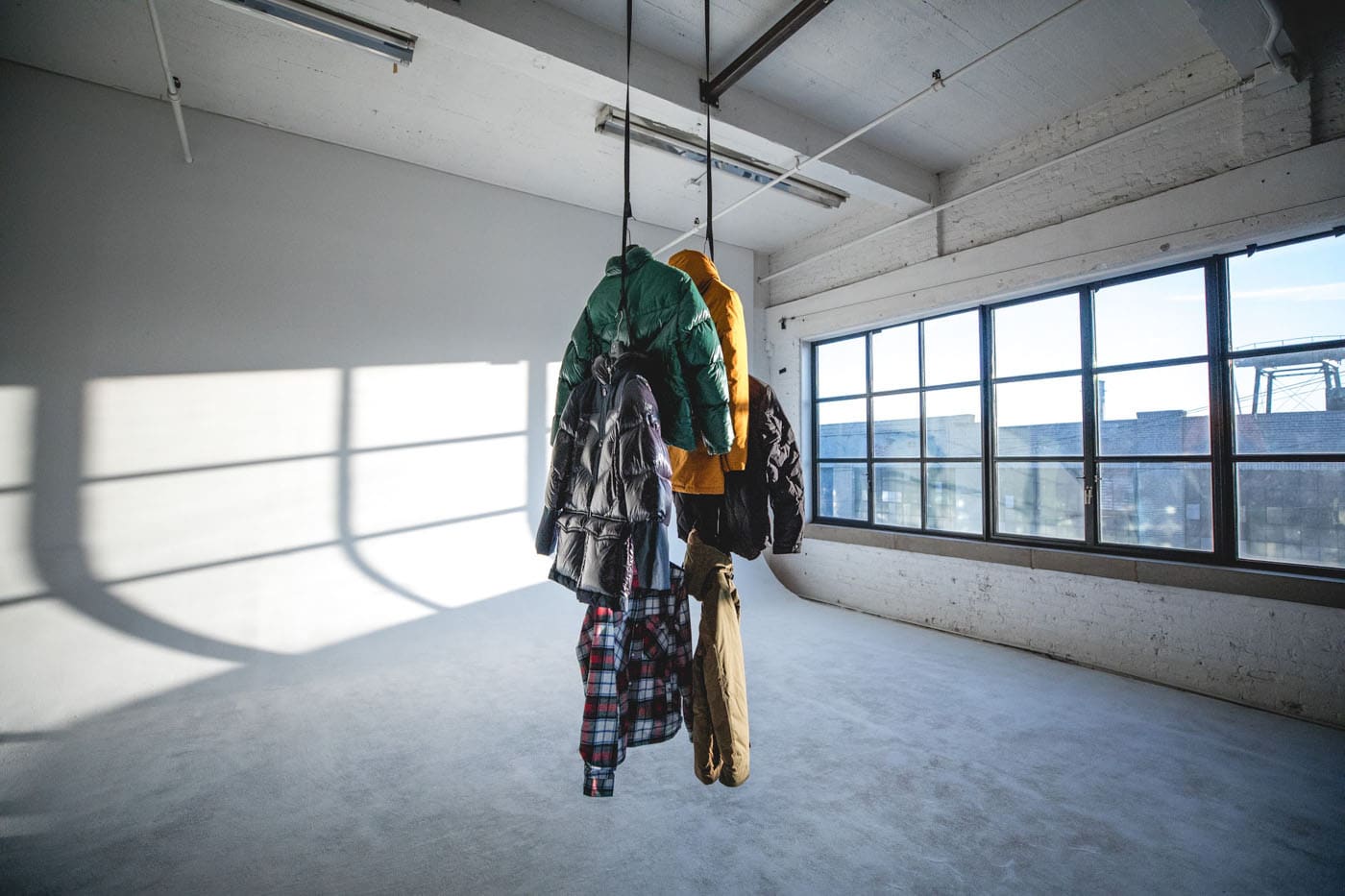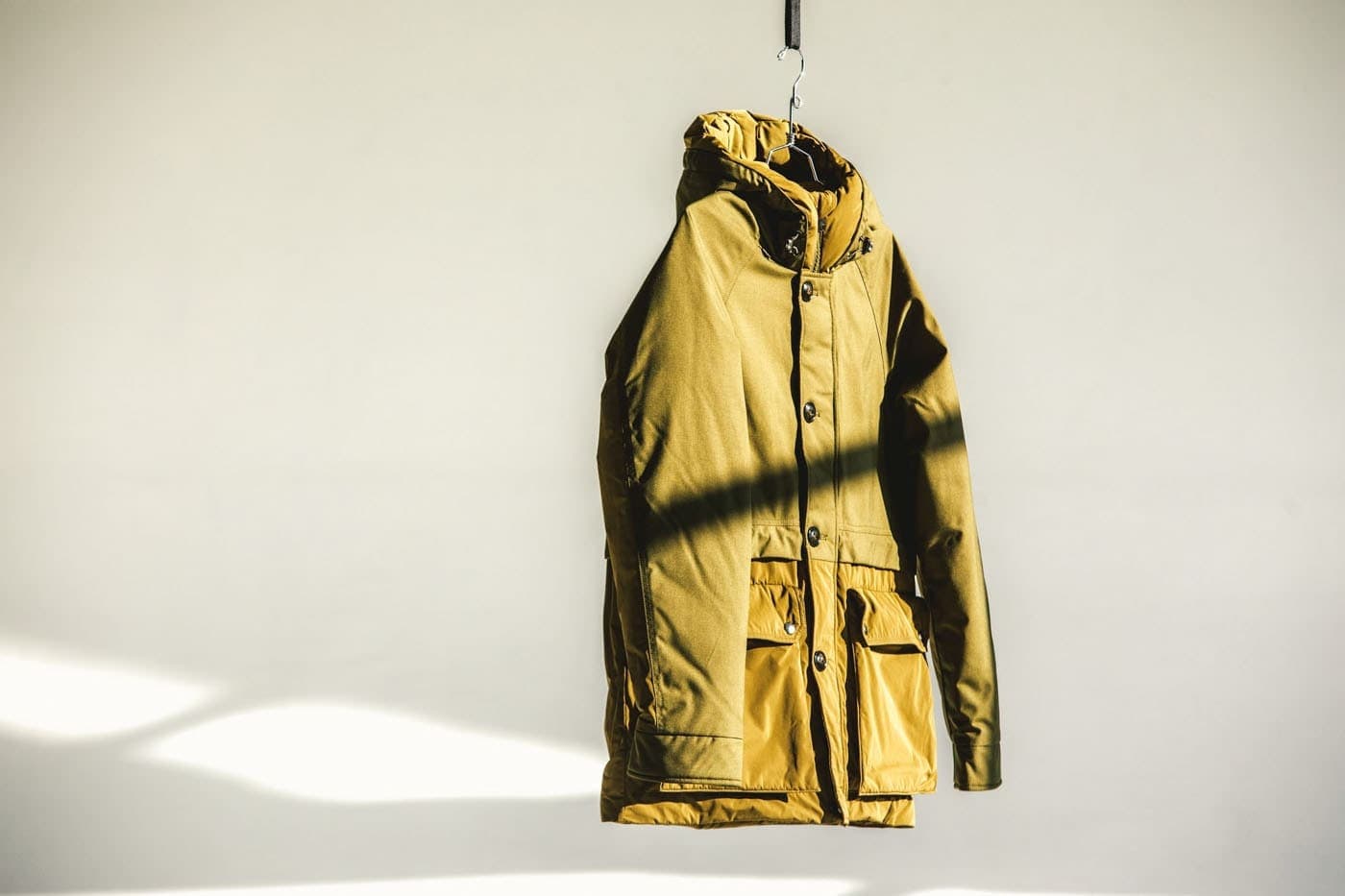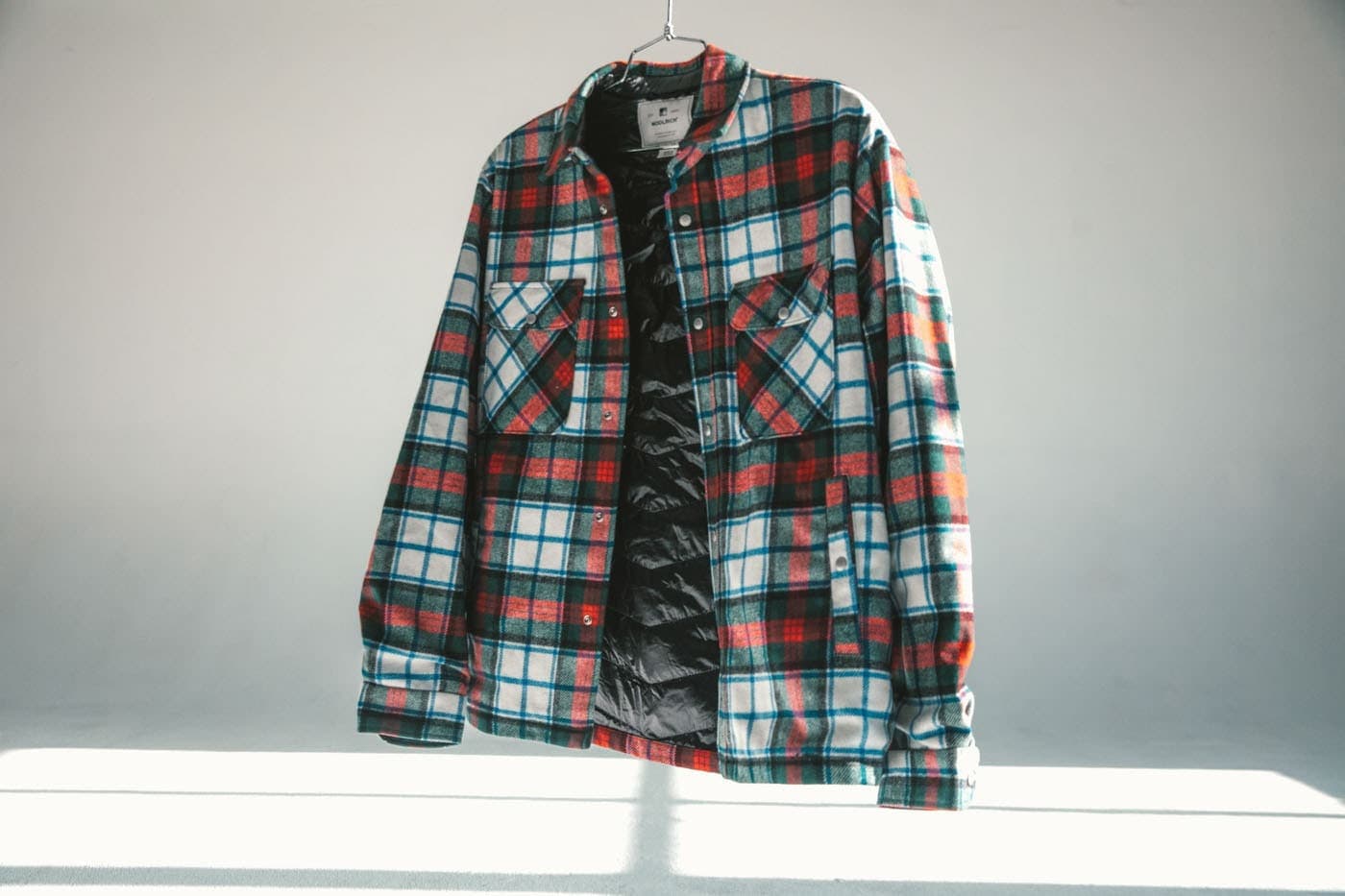 Its FW19 collection is no exception when it comes to impactful menswear. The rundown reads like a greatest hits mixtape, featuring iconic pieces that have been reimagined and updated for a fully contemporary fit.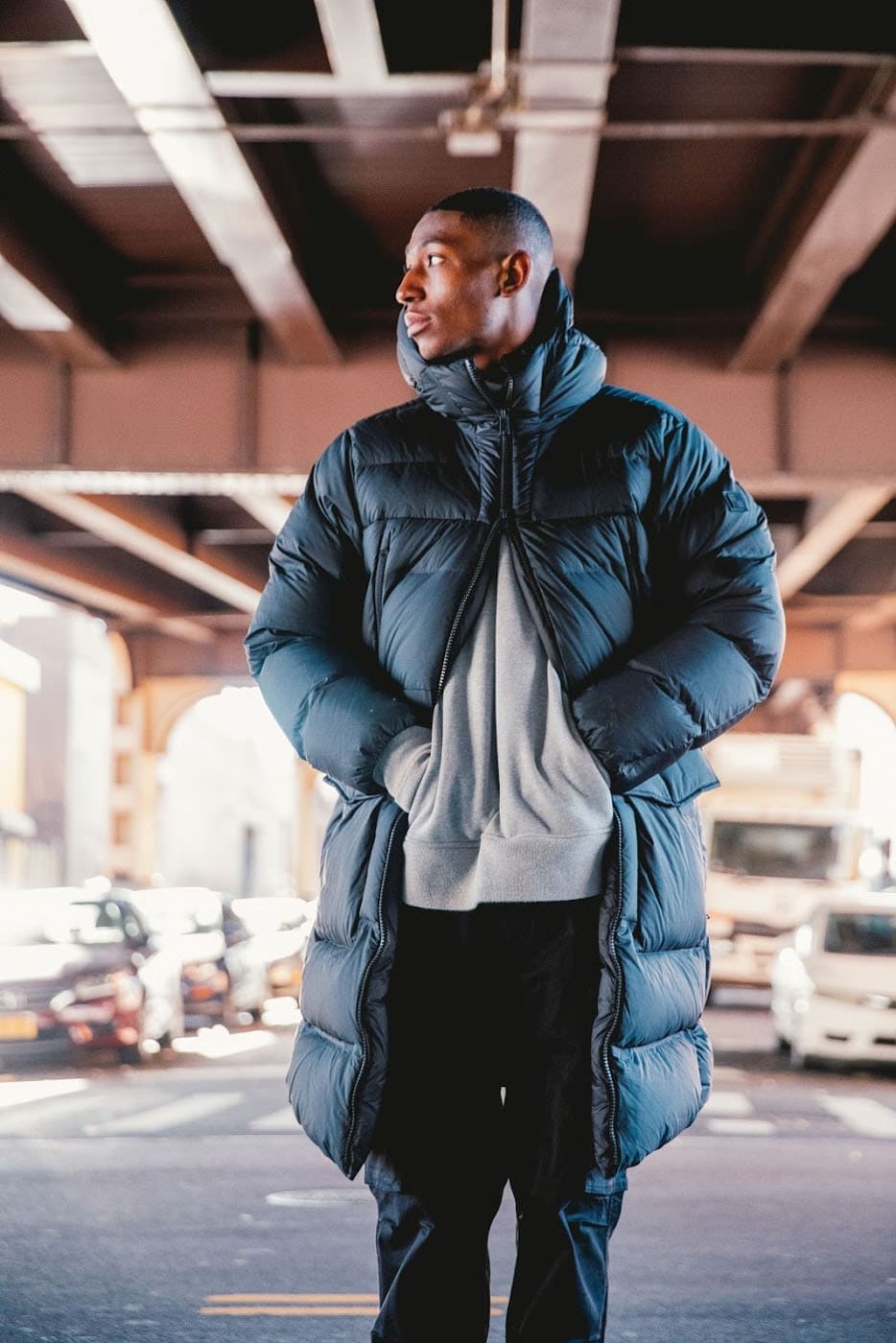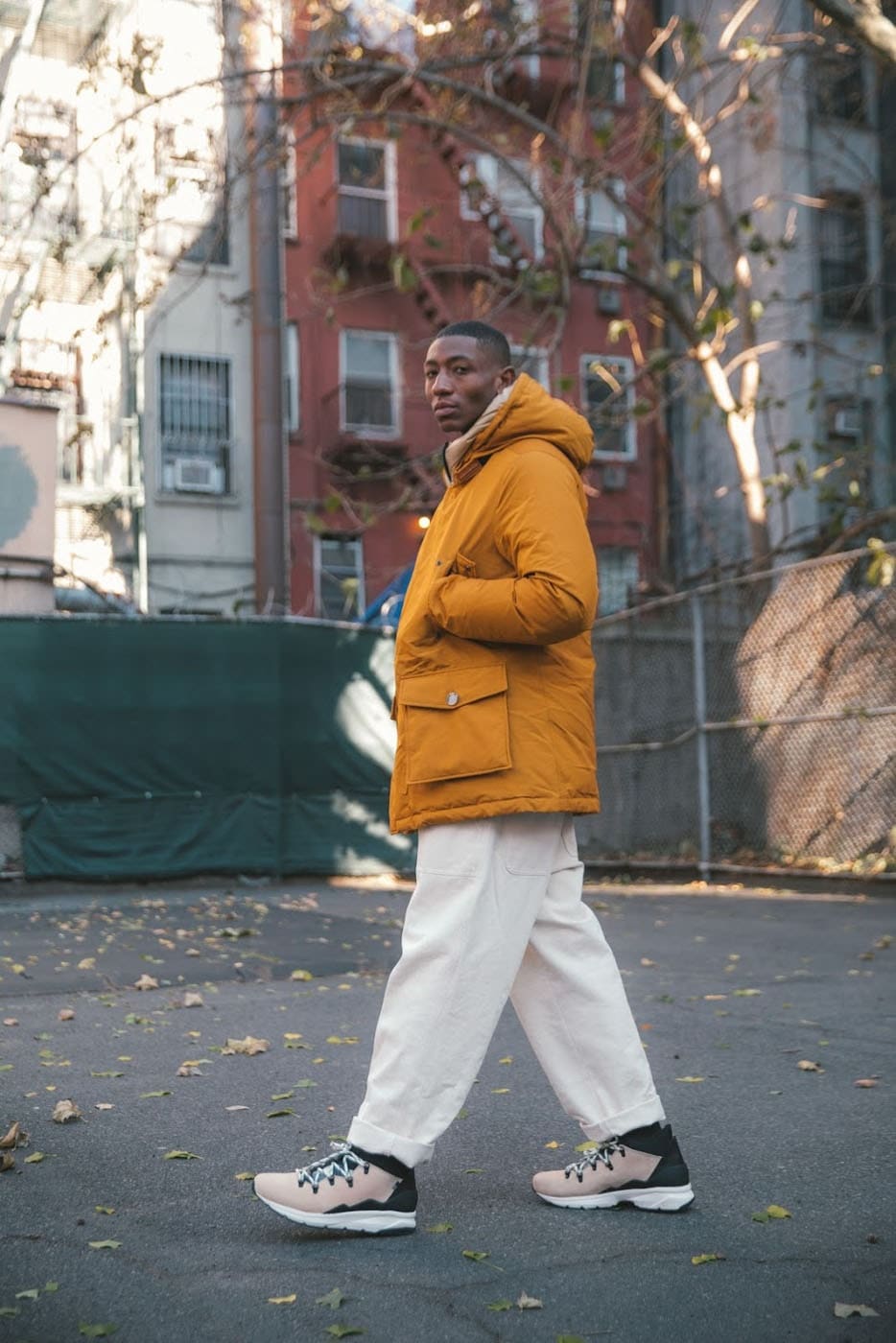 Sneakers and trekking boots get the Woolrich treatment as well, with a blend of functional materials and striking silhouettes. Tonal laces and flourishes of its signature plaid are a constant reminder that you're stepping into some quality shoes.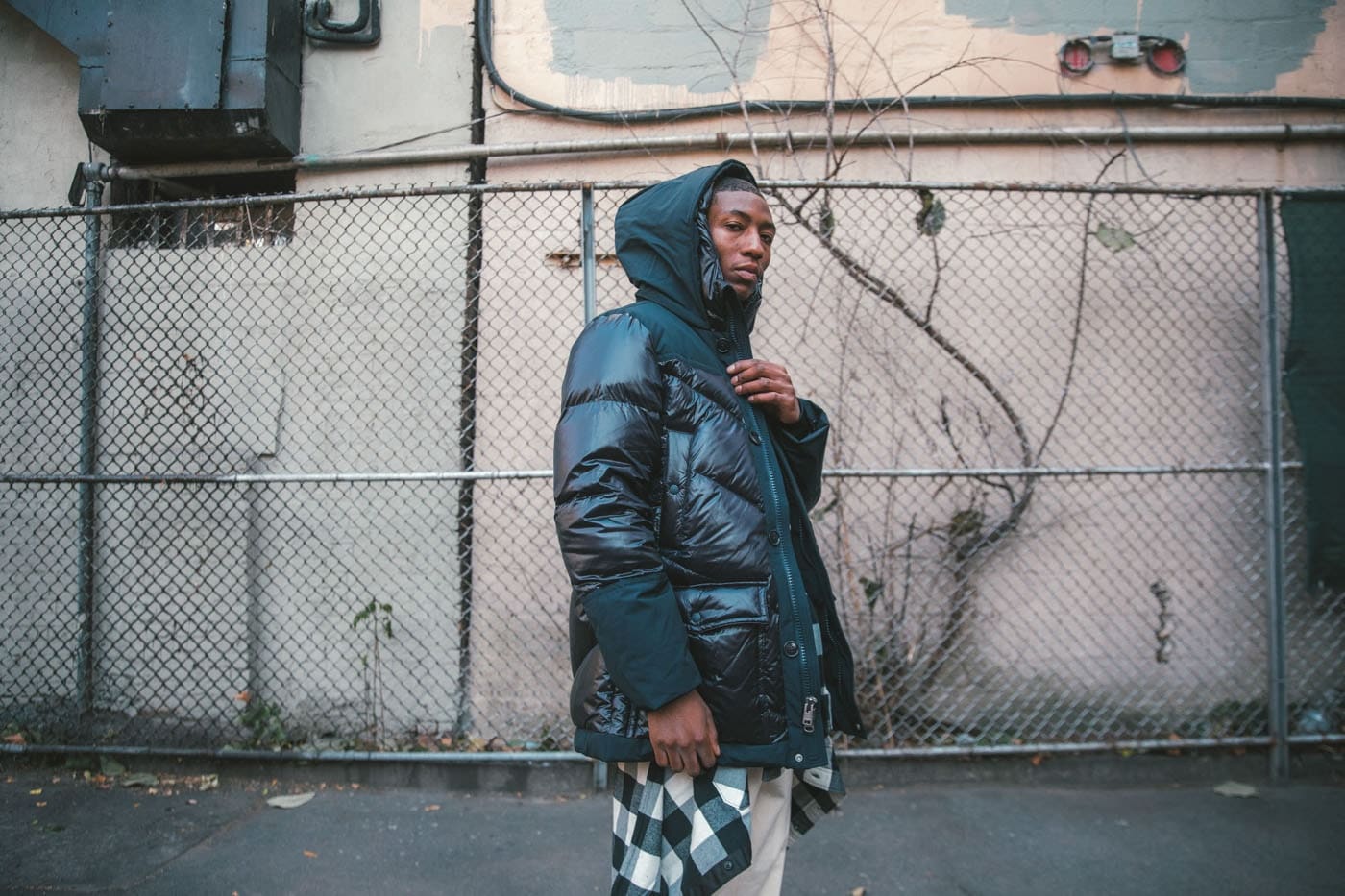 You can cop all of these cold-weather essentials at its newly opened NYC flagship store in Soho. The 4,000 square-foot modular space is decked out in organic elements, like raw bark detailing and living greenery. On top of that, there's a café, a customization experience, and an archive exhibit that celebrates the Woolrich story.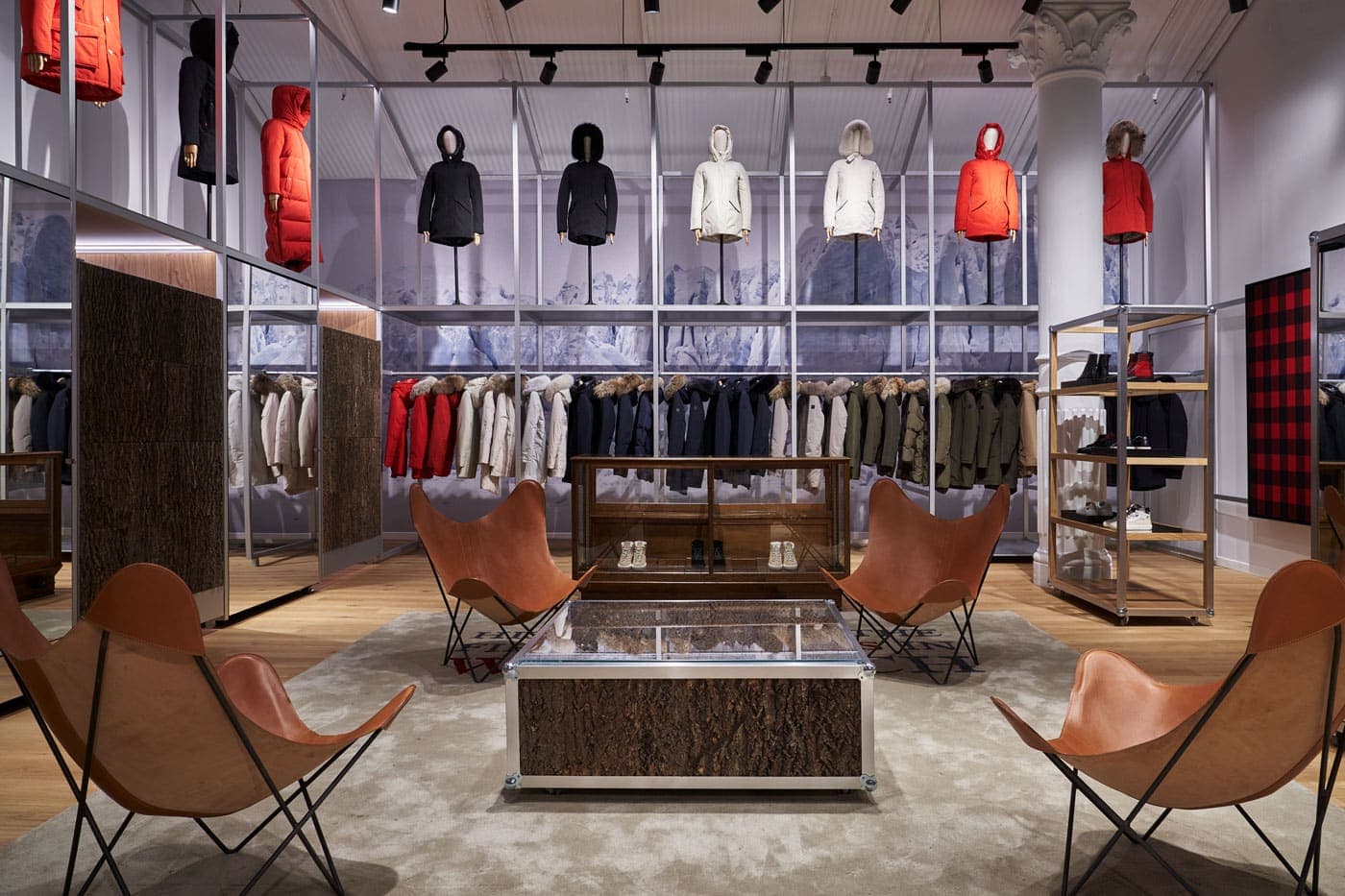 And if those amenities weren't enticing enough, the store also features its immensely popular and equally epic snow room (set to make its debut this month), and gives customers the chance to put its outerwear to the test in extreme freezing conditions.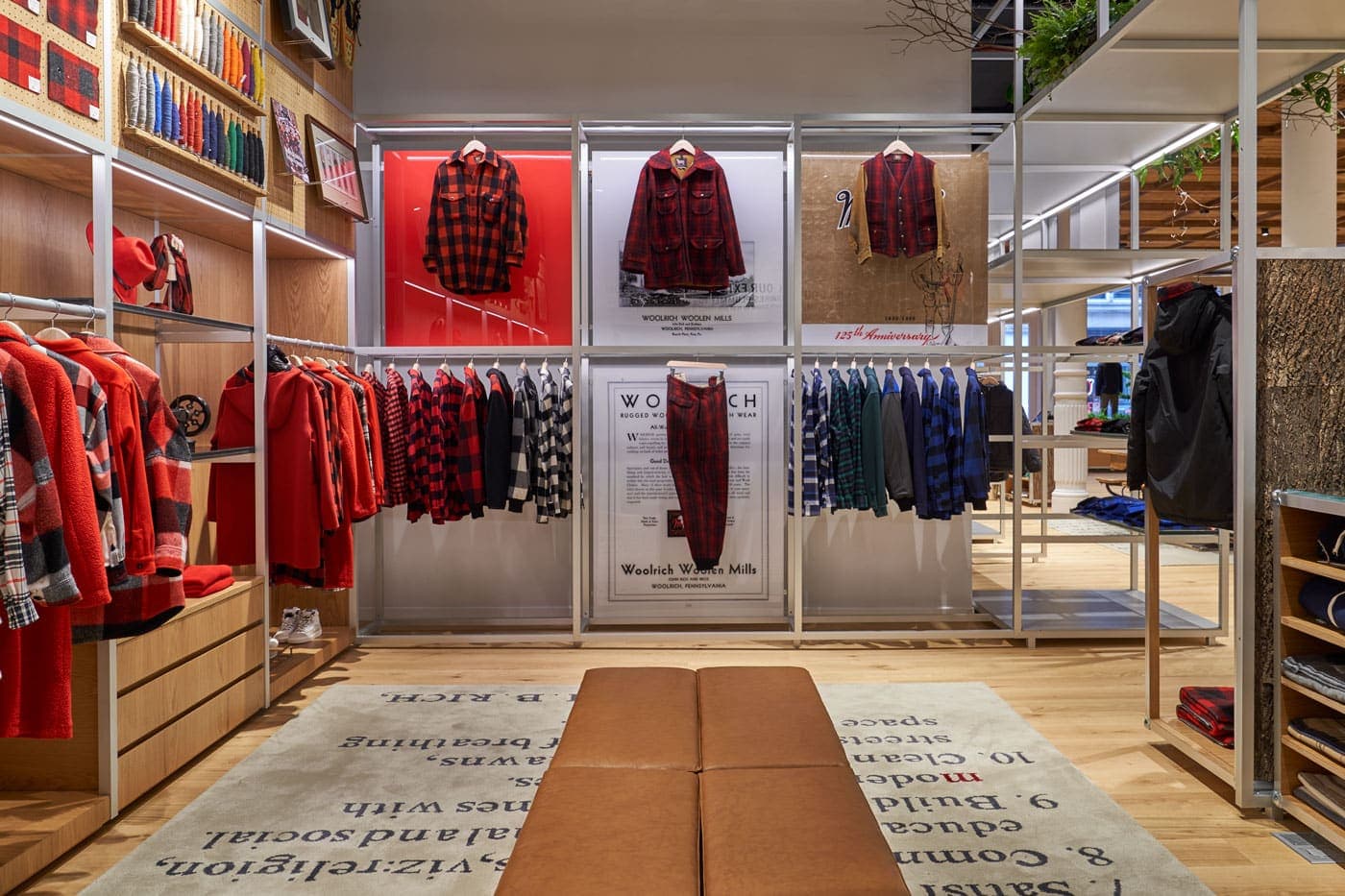 This is undoubtedly an exciting new chapter in the brand's storied history. While the world endures a turbulent sea of change, it's safe to say that Woolrich will always leave us equipped and ready to conquer new frontiers.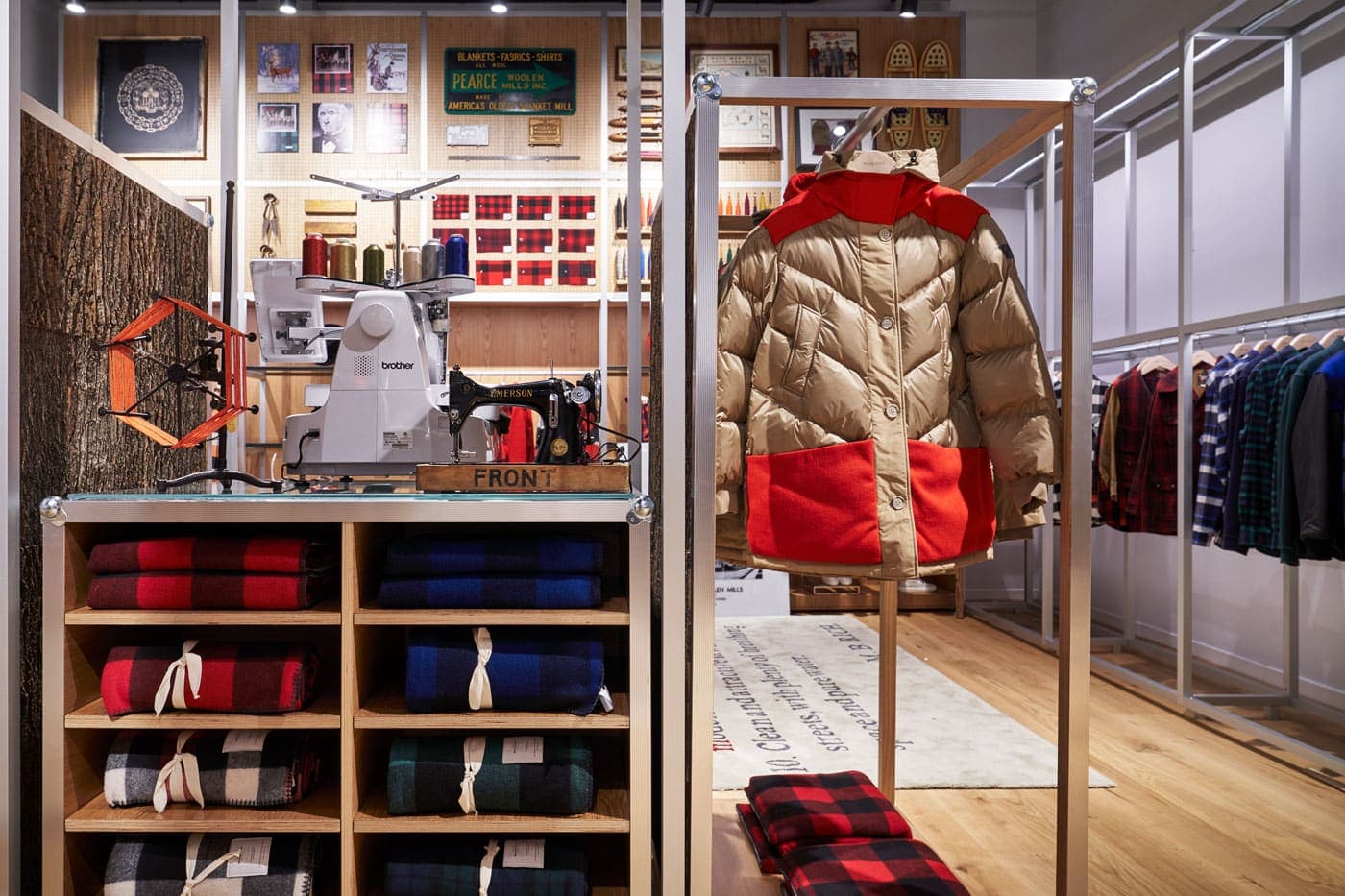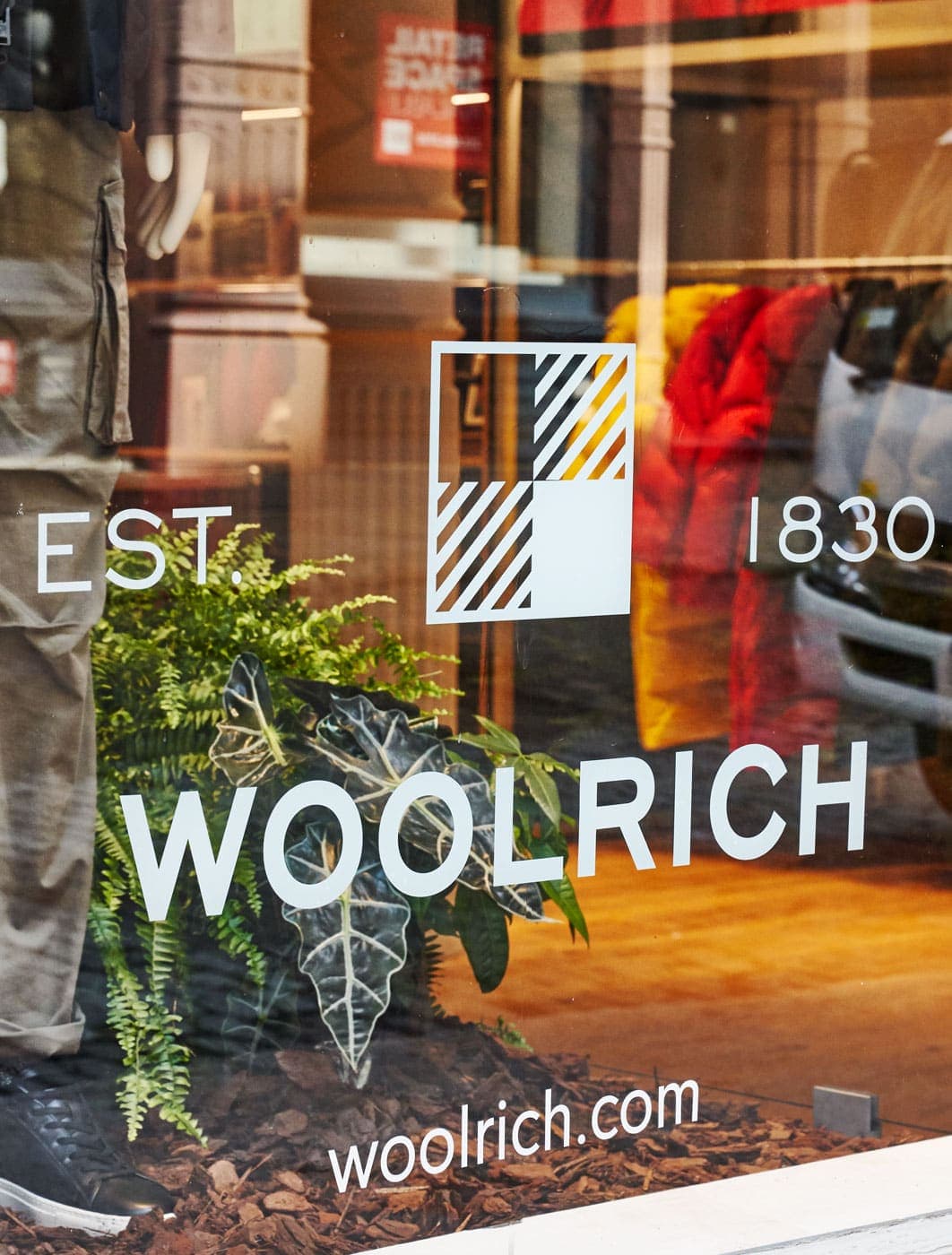 Producer:

Justin Trevino

Photographer:

Kosten

Stylist:

Melina Kemph

Project Manager:

Wenona Carlos

Creative:

Brandon Nunn