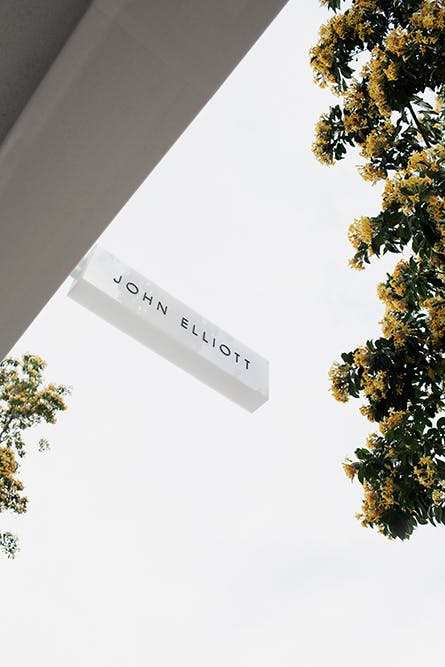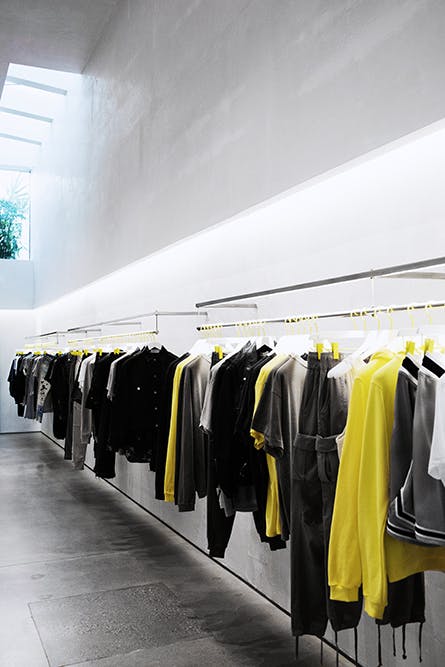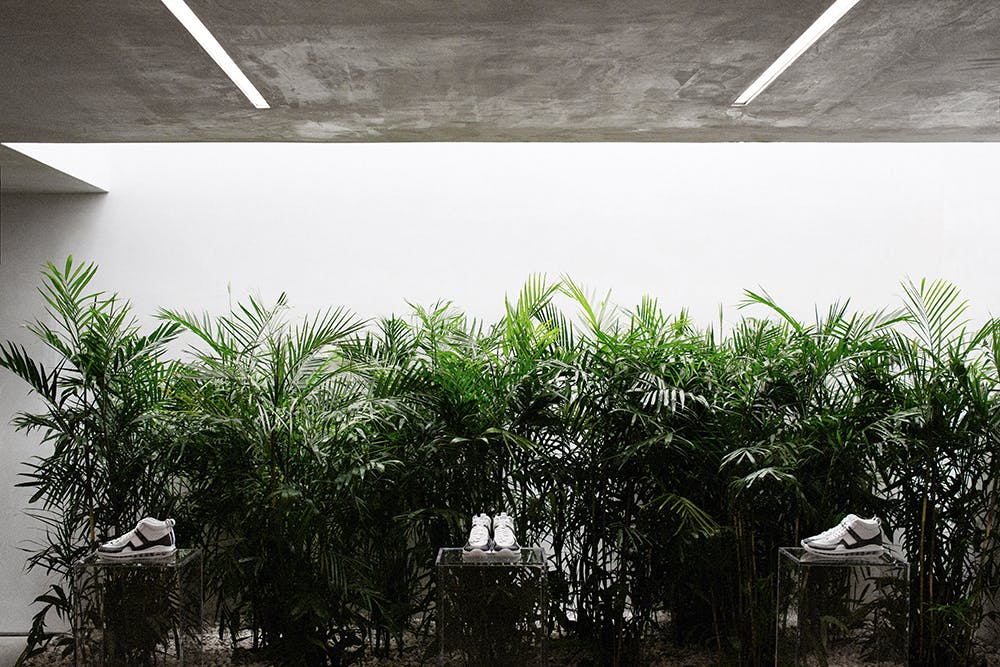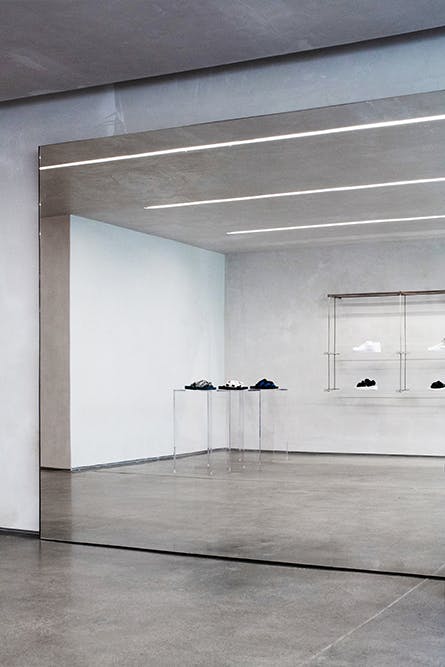 Today, May 8, John Elliott opens the doors to its first retail store, located at 8808 Melrose Avenue in Los Angeles. Residing in West Hollywood, the shop focuses on attention to quality and detail through a modern lens, much like the brand itself.
"For us, opening a store has been an introspective experience and awareness activity," says Elliott. "We are excited to bring people in to the physical world of John Elliott for the first time, and help them understand our full ecosystem. The consumer has always been so important to the brand, and we look forward to having direct access to feedback, and discussions that will help shape our brand and design decisions."
The 3,500-square-foot space utilizes modular and utilitarian construction, as tile, glass, acrylic, and steel are used to layer and finish. As the brand is rooted both in California and Japan, the LA store pays homage to the Pacific Coast and Tokyo. For example, Japanese matte white tile covers the facade of the building, juxtaposed with a white, technical fabric over the upper. Furthermore, a Japanese-style light box extends from the exterior. The lighting inside the shop is designed to mimic natural daylight, while custom concrete pillars then display product.
John Elliott Los Angeles houses the brand's seasonal collections for men and women, in addition to evergreen "Mainline" collections and collaborations with Nike, Suicoke, M.A.R.S, and Blackmeans. Core brand pieces are showcased at the center of the boutique, surrounded by men's and women's seasonal styles. The back of the store features a footwear selection, as well as a Japanese garden with a specially sourced bamboo hybrid capable of growing in the California climate. Lastly, John Elliott's LA flagship will offer future collabs with Nike, exclusive products, giftable items, and pieces in partnership with the City of Los Angeles.
John Elliott LA (8808 Melrose Avenue) is open Monday through Saturday from 11 a.m. to 7 p.m. and Sunday from 12 p.m. to 5 p.m.