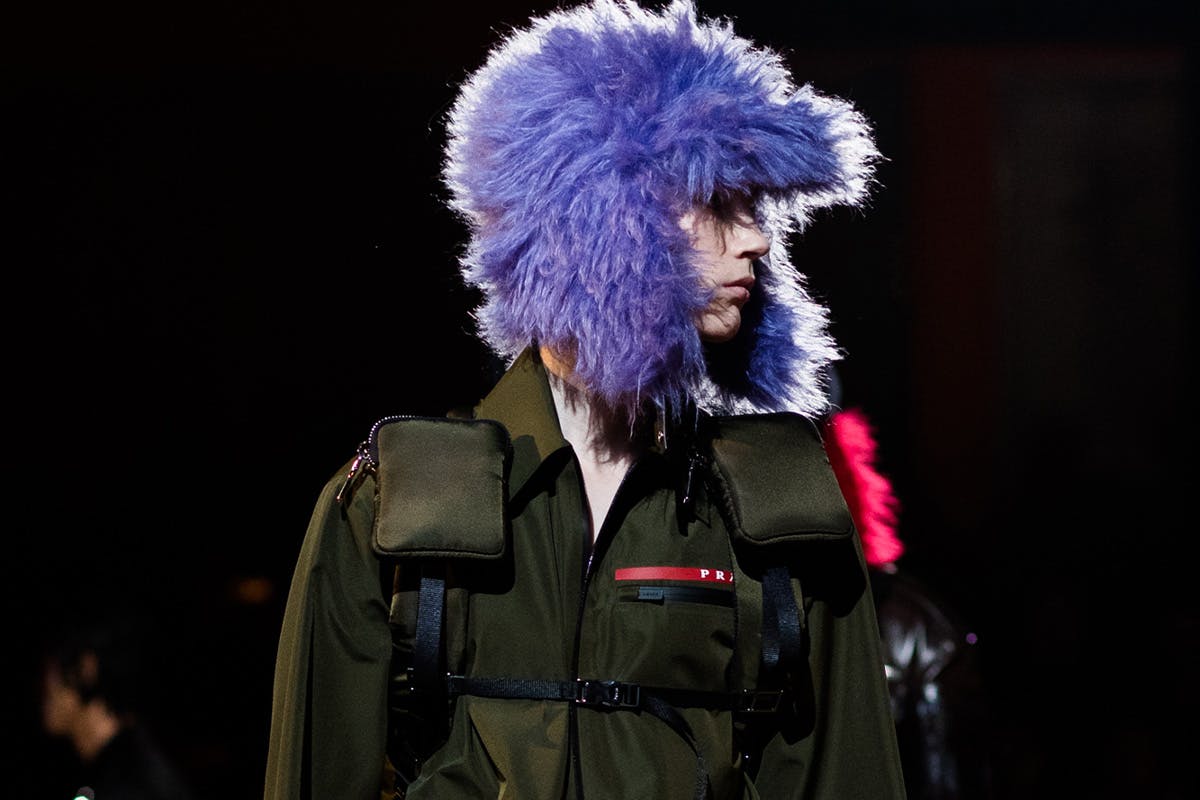 Our roaming cultural lens is always looking for the best talent from every location. This time, we define the 31 best Italian clothing brands every Highsnob reader should know. From the best Japanese clothing brands and French fashion to Australian and Russian designers, check out our other lists of top clothing labels worldwide.
Italian designers' importance in the history of fashion cannot be understated. You would have to have lived under a rock not to be even vaguely familiar with the broad lineage of Italian clothing brands, historic fashion houses, or high-end Italian designers that have each contributed to the shape of style today.
What's more, the story goes beyond the Italian fashion brands themselves. Even in the 21st century, Italian manufacturing continues to be revered as having some of the highest quality in the world, with countless family-owned businesses producing garments for high-end clothing brands, including Chanel, Ralph Lauren, Paul Smith, and a long list of others. Put simply, fashion runs in Italian blood.
That said, the sheer scope of Italian fashion, combined with the mythology surrounding many of its most famous players, has created a world that often feels impossible to grasp from the outside. Perhaps you know the names of the best Italian brands and their iconic designs but not their stories or where they fit the bigger picture.
Whatever your level of knowledge, there are dozens of elements to your style of dress that lead, one way or another, back to the Italian luxury fashion houses. With that in mind, here's a comprehensive guide to the essential Italian clothing brands and how each made its name.
Keep scrolling to see the best Italian clothing brands in 2022.
Stone Island
When many of us think of high-end Italian brands, we imagine luxurious silks, wools, leathers, and furs — quintessential Italian opulence. Yet, it's precisely this association that makes Carlo Rivetti's Stone Island such a fascinating anomaly.
For many years, the Italian clothing brand Stone Island was shaped by Massimo Osti, one of the most under-celebrated figures in contemporary menswear design. Osti's creative process is unparalleled, and his approach to fabric has been described as less tailoring than "creating a recipe." Unique textile blends, pioneering experimentations in production, and truly left-field thinking has seen Stone Island produce some of the most fascinating clothing ever seen, including jackets that change color according to the temperature, "self-healing" fabrics, and cotton fabric bonded to stainless steel.
Stone Island was launched in 1982, but its roots can be traced back more than a century in the Rivetti family which has been involved in clothing manufacture since the mid-19th century. Since its founding, the Italian fashion label has pushed the envelope regarding form, style, and functionality. The era's football casuals were fond of Stone Island's stunning, immaculately designed, and hyper-technical gear, keeping them warm on the terraces and dry on the walk back to the railway station.
Recent years have seen Stone Island, become an iconic global brand, and expand into the US and claim its hard-earned streetwear kudos through collaborations with Supreme and Nike, reaffirming that Stone Island's significance in terms of groundbreaking fashion design cannot be overstated.
Marni
Marni, founded in 1994 by Consuelo Castiglioni, is a worthy mention in this list of the best Italian clothing brands despite its relative youth, given its comparatively rapid rise to success. One of the most iconic Italian fashion brands, Marni started out using the family's fur business as an avenue to experiment with fur and textiles. The Italian luxury label now creates full collections, including Marni's ready-to-wear, luggage, jewelry, and accessories. Most noteworthy are the brand's footwear designs, which blend timeless shoe styles with a unique flair.
Few luxury clothing brands have created a sneaker as compelling as the aptly named Marni's Sneaker (even if it does borrow pretty heavily from a certain adidas EQT silhouette). However, the absolute king has to be the kilted derby shoes, which, depending on how they're styled, can form part of any look, from classic to cute.
Missoni
The master of Italian knitwear, Missoni is a truly iconic Italian clothing brand that possesses a very particular aesthetic. Founded in 1953 as a family business and remains so to this day.
Long story short, Missoni is the proud master of the zigzag, and its vibrant, multicolored scarves are a proper wardrobe essential for any fan of classic style. In addition, the Italian brand is known for its intricate, beautiful knits that flow across the entire color spectrum yet still look highly tasteful.
Versace might know how to knock you to the floor with color and glamor, but Missoni uses those same ingredients to make visually arresting pieces. If you're the kind of person to walk through a store rubbing each fabric between your fingers and thumb, examining each weave, avoid wandering into the Missoni section — you might never leave.
Loro Piana
It's one thing to master a particular style or aesthetic, it's another to master a textile itself. Like Scotland's Harrison tweed, John Smedley's Sea Island cotton, or Horween's tanned leathers, Loro Piana is the absolute authority on the very finest wools, most famously merino wool and cashmere.
The Italian brand produces an extensive range of its own designs, and they're just as you'd expect: classic, unfettered, timeless clothing. However, the Italian textile house also supplies its fabrics to many other brands. In the streetwear world, Supreme has made regular use of Loro Piana wool in its more premium releases, while Noah has used the brand's luxurious, humanely collected baby camel wool to produce the ultimate baller garment: a $600 Loro Piana hooded sweatshirt. The Loro Piana logo is a seal of quality in itself — there is simply no such thing as a poor-quality Loro Piana garment.
Diesel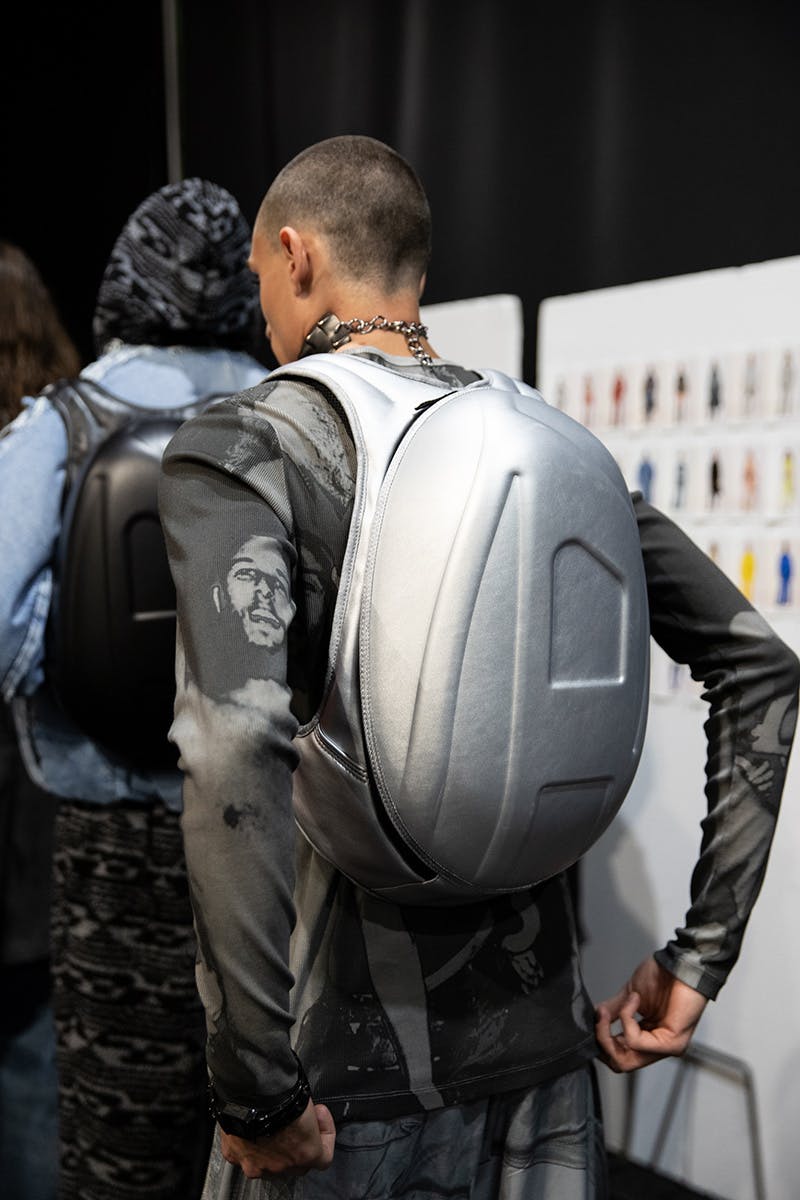 When it comes to the mastery of Italian denim no other brand has added more to the canon than Diesel. Founded in 1978 by Renzo Rosso, Diesel is a lifestyle brand that dabbles in everything from kids wear to fragrances, even sneakers.
Though the brand went through some changes in the past, in 2020 Diesel enlisted Y/Project's Glenn Martens to serve as its artistic director which led to its return to the spotlight amongst other luxury Italian fashion houses. Following the success of its highly anticipated SS23 show in Milan, it's clear Diesel has been reborn with a new sustainable focus while staying true to its denim roots.
Moncler
I know what you're thinking: Moncler is French, right? This is true: the brand's name is an abbreviation of a village near Grenoble, Monestier-de-Clermont, and it's difficult to think of Moncler without imagining well-heeled French families skiing in the Alps.
However, Moncler was bought out in 2003 by Remo Ruffini, and it was Ruffini who really pushed Moncler from high-end outdoor brand to an iconic symbol of the great outdoors.
As such, you can't really talk about the revered French master of the quilted jacket, Moncler, without also talking about the distinctly Italian flare that brought Moncler to collaborations with Thom Browne, OFF-WHITE, Pharrell Williams, and FriendsWithYou.
C.P. Company
C.P. Company is another of Massimo Osti's creations; the iconic Italian brand was founded in 1971. Its appeal lies in many of the same areas as Stone Island. Relying on a constantly evolving roster of ground-breaking fabrics, C.P. Company collections remain in a league reserved for Osti and Osti only.
The brand frequently looks to military design to form the basis of its offering, arguably typified by the 'Mile Miglia' jacket, which features goggles built into the hood and a small lens to the arm pocket to allow for a visible watch face. This kind of attention to technical details sets C.P. Company apart.
Much like Stone Island, C.P. Company's affinity for technical style over clean tailoring has carved a niche out for Italy and international menswear. In much the same way, this unique style lends the Italian fashion label a sense of timelessness; don't expect anyone to steal Osti's crown any time soon.
Palm Angels
Although the emerging Italian clothing brand is still in its infancy, Palm Angels is quickly turning heads. Originally a photography project for Francesco Ragazzi (better known for his work as the art director of Moncler), the label takes inspiration from the skateboarders of Venice and Manhattan Beaches in LA, after which the project is named.
Earlier Palm Angels collections left a lot to be desired, but the brand has developed quickly and successfully channeled stylistic elements similar to those of its contemporaries, including extended cuts, camouflage patterns, and a fearless blend of streetwear, high fashion, and contemporary style. Part grunge, part catwalk, part Dogtown — the Italian fashion brand has laid itself out as one to watch in the years ahead.
ROA
Founded in 2015, ROA is very much a product of its environment. The label's unique luxury-hiking hybrid would have verged on unthinkable before style turned its eye to the world of performance gear. Since 2015, however, ROA has been a central component to the burgeoning scene, and not without reason.
Informed by the latest advances in technical outdoors clothing and footwear, ROA combines considered, lightweight silhouettes with Vibram sole units and a host of high-performance fabrics for a truly inimitable product. The brand's unprecedented take on outdoor wear is epitomized by the use of style-forward techniques, textures, and materials such as plastic-dipping and fully reflective uppers.
As techwear and hiking trends show no signs of slowing down, ROA is in good stead to leave an indelible mark on the Italian fashion landscape. In years to come, ROA may well be seen as the leader of a new age in Italian footwear.
Bottega Veneta
Translating roughly to "Venetian Workshop" or "Venetian Atelier," Bottega Veneta is a luxury Italian brand founded in 1966 by Michele Taddei and Renzo Zengiaro, specializing in premium leather goods and accessories.
Although Bottega Veneta now produces entire clothing collections for both men and women, it is undoubtedly best known for its "intrecciato" leather, an intricate, hand-woven technique that cross-hatches leather or suede to create a textured checkerboard pattern.
Faced with falling sales toward the end of the 20th century, the luxury Italian brand actually experimented with different forms of branding, including a large "BV" insignia, but its distinctive intrecciato has proven to be its greatest trademark and is now the sole external indicator of the Bottega Veneta brand.
This subtle approach to luxury branding is something that Vogue highlights as an example of "stealth wealth": covert consumption of luxury without necessarily being showy about it. Regardless, the Italian luxury brand Bottega Veneta is a perfect case study in a practice that has defined many of the world's most successful high-end clothing brands: finding a unique aesthetic and taking total ownership of it.
Prada
Like many other luxury Italian clothing brands, Prada has roots in high-quality leather goods. Founded in 1913 by Mario Prada, the house quickly experienced meteoric success and, in 1919, was confirmed as an official supplier to the Italian royal household. This was signified by the iconic knotted rope that frames the label's logo.
Prada entered a new phase throughout the '70s when Mario Prada's granddaughter Miuccia inherited the label, injecting new energy and a modern perspective into the brand (as is often the case with historic houses). Over the next four decades, the luxury Italian brand cemented its designs as a symbol of timeless, effortless chicness, embodied by understated branding and minimalist designs.
One of Prada's signatures is its use of Saffiano leather — a textured leather printed with a cross-hatch pattern that is both hard-wearing and visually appealing. As for clothing designs, Prada has shown an eccentric flair in recent years, creating collections that ooze with color, patterns, and flashy designs. However, this eccentricity is always tempered by a distinct class that keeps everything in order.
Versace
If Valentino is ostentatious and Dolce & Gabbana is glamorous, then the house of Versace can only be described — in the best way possible — as brash and audacious.
Founded in 1978 by Gianni Versace, the Italian brand encapsulates everything we have come to imagine about luxury. This is a brand that looks expensive, feels expensive, and is — you guessed it! — expensive. Versace is known for its bright colors, bold patterns, and vibrant graphics. Even the use of Medusa in the brand's logo draws on the Greek mythological character and her ability to completely consume whoever looked at her.
After Gianni Versace's murder in 1997, Donatella Versace took over as the label's creative director and has come to embody everything about the brand with her own larger-than-life style. The brand has continued to thrive in recent years, and, thanks to its ethos of wealth and hedonism, has become one of the most mentioned luxury clothing brands in rap lyrics, Migos or otherwise.
It's also worth noting that Versace is one of very few high-end brands that remains majority-owned by its founding family. Fashion has always been full of drama, but the House of Versace truly is a dynasty.
Moschino
Before we go any further, let's get one thing straight: it's pronounced "mos-KEY-no." Founded in 1983 by Franco Moschino, the Italian brand has been one of the biggest influences on contemporary fashion as we know it.
Deviating from the typically insular and hierarchical notion of high fashion that so many of us have in our heads, Moschino embraced popular culture and everyday iconography in a way that nobody had thought to do before. Pop art, cultural ephemera, corporate branding, comic books, and cuddly toys were all rich sources of inspiration for the Moschino brand.
The label was notably shouted out alongside a number of other brands by Notorious B.I.G. in "Hypnotize," and in the late '90s, its all-over print jeans, flashy graphics, and big logos became mainstays of the UK club scene (alongside the equally glamorous Gucci and Versace), cementing a strange connection between high-fashion Italian brands and street-level culture that has granted Moschino an enduring essence of authenticity.
In 2013, the equally quirky designer Jeremy Scott took over as the brand's creative director, bringing his own next-level take on contemporary culture to a revered Italian fashion house. Love him or hate him, it's pretty much a match made in heaven.
Gucci
Founded in 1921 by Guccio Gucci, the label is one of the oldest Italian clothing brands going. Gucci founded his luggage label after being inspired by the luxury lifestyles of people he met while working in the Paris and London hotel trade. Combining this aesthetic with the skilled local craftsmanship of Tuscany, Gucci quickly became popular with the Italian gentry and international shoppers who would visit his bottega.
Gucci also proved popular with the equestrian community, which inspired the label's distinctive metal "horse bit" logo. In the decades that followed, the brand's blend of quintessential luxury and Italian flare made it a mainstay of Hollywood fashion. In 1994, Tom Ford took over as creative director, injecting his own fearless approach into the brand.
In recent years, with Alessandro Michele at the brand's creative helm, Gucci has reinvigorated its identity even further, embracing its popularity among younger consumers and celebrating an eccentricity rarely seen from a high-fashion institution. With its iconic green and red stripes, G monogram, and whimsical air, there's just something about Gucci that gives everything a touch more class. Now, with the advent of the Sabato De Sarno as new Creative Director, we are excited to see what one of the best Italian brands has in store for us.
Diemme
Diemme was founded by Dennis and Maico Signor in 1992 and began life building on the Montebelluna region's history of boot-making. Originally producing high-quality leather cowboy boots, Diemme is founded on a strong tradition of quality and a focus on materials.
Nowadays Diemme's offering takes a more style-forward tack rather than the functional pillars on which it was founded. From desert boots to hunting boots and leather sneakers, everything with the embossed Diemme logo is handcrafted by experts in the factory based in Onè di Fonte.
With fashion taking more and more notice of performance styles, Diemme's high-quality boots have taken on a new life. Expect premium suede combined with rubberized leather and rugged sole units with signature Italian cleanliness.
Valentino
What to say about Valentino Garavani? A one-man fashion powerhouse, the Italian designer studied fashion from an early age, eventually pursuing a formal education in Paris. In 1960, he returned to Rome to open his own fashion house and channeled the grandiose, opulent nature of the Parisian fashion houses into his own distinctly Italian brand.
Valentino made his name with the distinct shade of red he used for most of his dresses, to the point it became known as "Valentino Red." In the 50 years that followed, Valentino built an empire, establishing the Valentino brand as a red carpet staple with countless celebrity fans.
If Italian designer brands have a reputation for being ostentatious, it's thanks to Valentino Garavani.
Fendi
The origin of Fendi can be traced back to 1925. Husband and wife Edoardo and Adele Fendi founded the label as a fur and leather goods shop in Rome. Although you might be most familiar with Fendi's distinctive double-F monogram, it is revered as one of the global authorities on fur and renowned for its pioneering work in the field.
In the '40s, the next generation of the Fendi family — five sisters Paola, Anna, Franca, Carla, and Alda — took over and began injecting a new, youthful perspective. In the '60s, Karl Lagerfeld joined the label and pushed reinvention and experimentation, redefining furs that had fallen out of favor with the brand's wealthy clientele and bringing a contemporary perspective to the historic brand.
By the '90s, a growing network of family members began to put a strain on the label, and the brand was sold to LVMH. Lagerfeld passed away early in 2019, but the brand continues to carry its classic identity of Italian style, empowered by decades of knowledge.
Brioni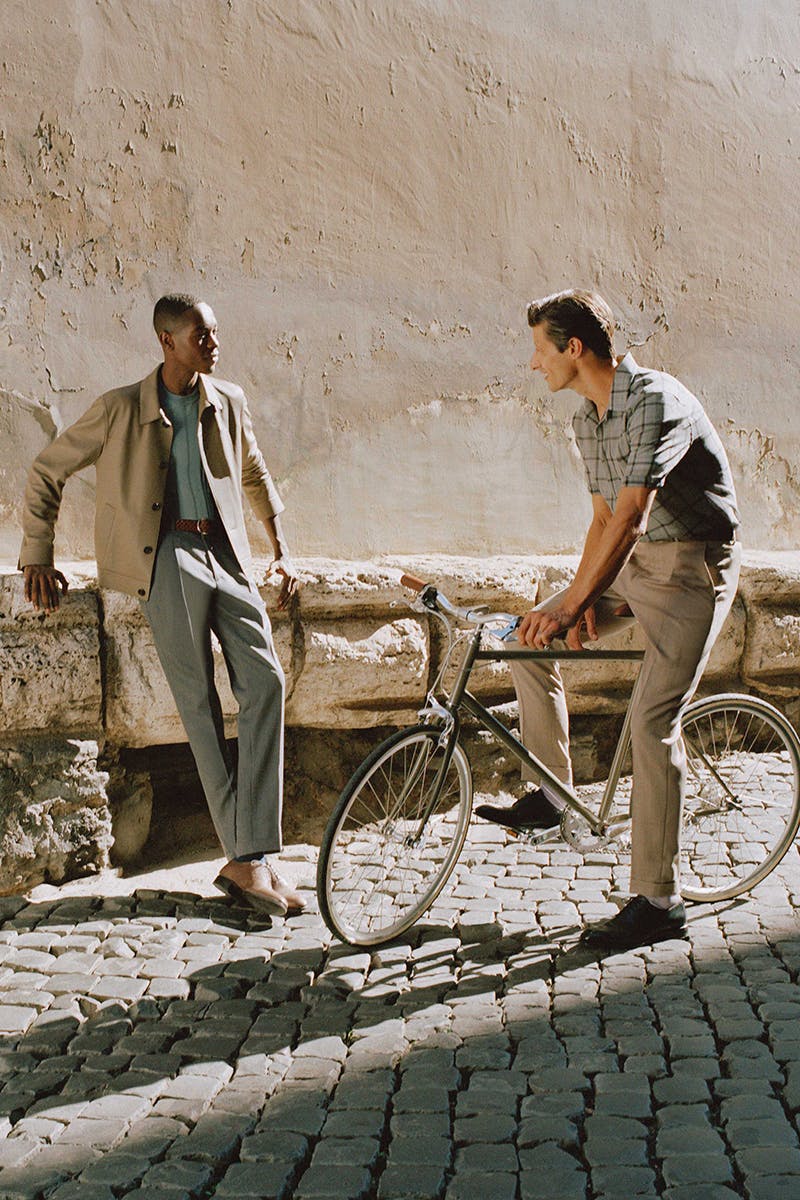 Like many of Italy's most famous labels, Brioni began life as a tailoring company. Founded in 1945 by Nazreno Fonticoli and Gaetano Savini, the Italian house quickly grew to wold fame, dressing movie stars, CEOs, and politicians alike in its signature bold cuts which felt contemporary as well as classic.
Fine wools and cotton form the unchanging basis to Brioni collections, but the clothing itself has evolved considerably in the label's 76 years. Classic tailoring has become more relaxed, stepping into the luxury lifestyle arena with a host of polo shirts, deconstructed blazers, and loafers. In this way, Brioni represents the new age of Italian luxury which straddles contemporary styles while also mastering tailoring with a focus on the world's finest materials.
One of Brioni's major appeals is its understatement. There are flashes of pattern, but in general, the textures and tailoring do the talking for collections based around muted hues, furthering Brioni's case as one of Italy's most timeless houses.
Ermenegildo Zegna
Dating back to 1910, Ermenegildo Zegna — often referred to as Zegna — is one of the longest-standing Italian houses in this roundup. It's in this long life that the reason for Zegna's supreme reign hides: the luxury house has adapted and evolved at every turn while succeeding in retaining a strong identity in classic sartorial style.
Beginning life as a woolen mill, Ermenegildo Zegna only began to produce its own collections in the 1960s. Still today, Zegna is known for its wildly high-quality wools thanks to expertise honed over more than a century. In 2020, Zegna proved its ability to pivot with a collaborative collection with Jerry Lorenzo's Fear of God label, and in 2022 became the official suit partner for football team Real Madrid. Moves like this have introduced Zegna to a new, younger market.
Growth has been the name of the game for Zegna, and its shown us a masterclass in how to grow authentically. Alongside avant-garde styling in partnership with Fear of God, Ermenegildo Zegna has never lost its touch with clean Italian tailoring.
Giorgio Armani
Surely a label that needs no introduction, the Giorgio Armani name is one that immediately conjures images of razor-sharp black suits, slick leather goods, and the tasteful extravagance that only Italian clothing brands can create.
Armani started his fashion empire in 1975, rooting his design vision in everyday people and the style of the streets. Such an approach has proved popular with fashion fans of all demographics, and now the brand has an extensive roster of diffusion labels, including Emporio Armani, Armani Exchange, EA7, and Armani Jeans.
Like Versace, the Armani empire remains privately owned, which is actually quite poetic; if Versace is an exercise in Italian glamor, then Armani is an exercise in Italian class — toned-down, softly spoken, effortlessly cool, but still making all the necessary statements.
Aspesi
Alive and kicking since 1969, Aspesi presents one of the more intriguing contrasts in modern Italian design. While a combination of tradition and modernity epitomizes many of the brands worth watching from Italy, ASpesi takes this cocktail to new highs.
Innovation is at the core of everything that Aspesi puts its name to, whether that's enlisting the help of Peter Lindbergh to shoot its 1988 Spring/Summer season, or incorporating lightweight insulation into sharply tailored overshirts, Aspesi looks to push to the needle on all fronts.
But while the needle is pushed, the foundations of every Aspesi collection remain largely the same. Muted hues and classic silhouettes are pushed to their limits with new materials and an eye for details into the minutiae.
Marcelo Burlon
Marcelo Burlon is unquestionably one of the leading names in the new generation of Italian clothing brands, with bold, geometric graphics and slimline contemporary cuts, as demonstrated in his collaborations with celebrities Pusha-T and LeBron James.
Although the Italian brand only produces T-shirts, sweats, and accessories, Burlon has established a distinctive aesthetic that incorporates animals, camouflage, and Patagonian symbols into striking graphic designs.
It could be argued that Burlon's success in a country known for its historic factories and age-old production techniques highlights fashion's evolution over the past two decades. It's a world no longer controlled by a few dozen families, opening up instead to anyone with a unique perspective and fresh ideas.
Barena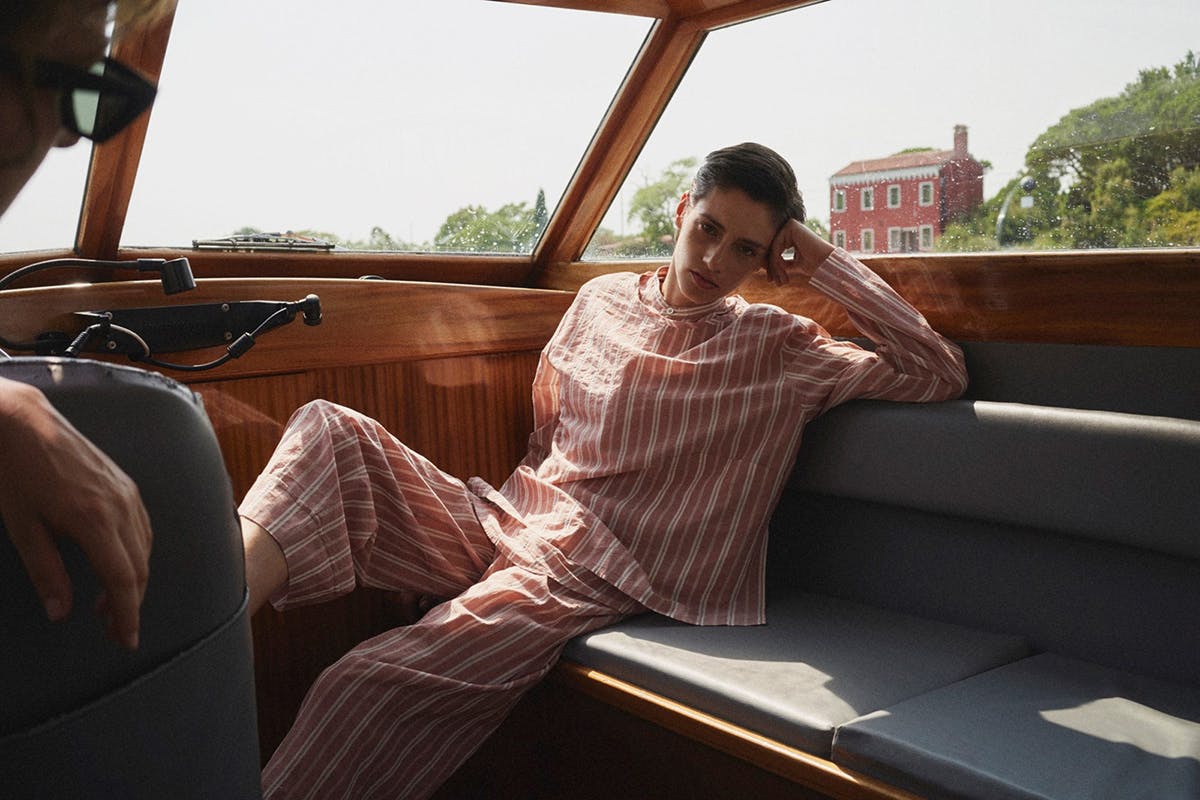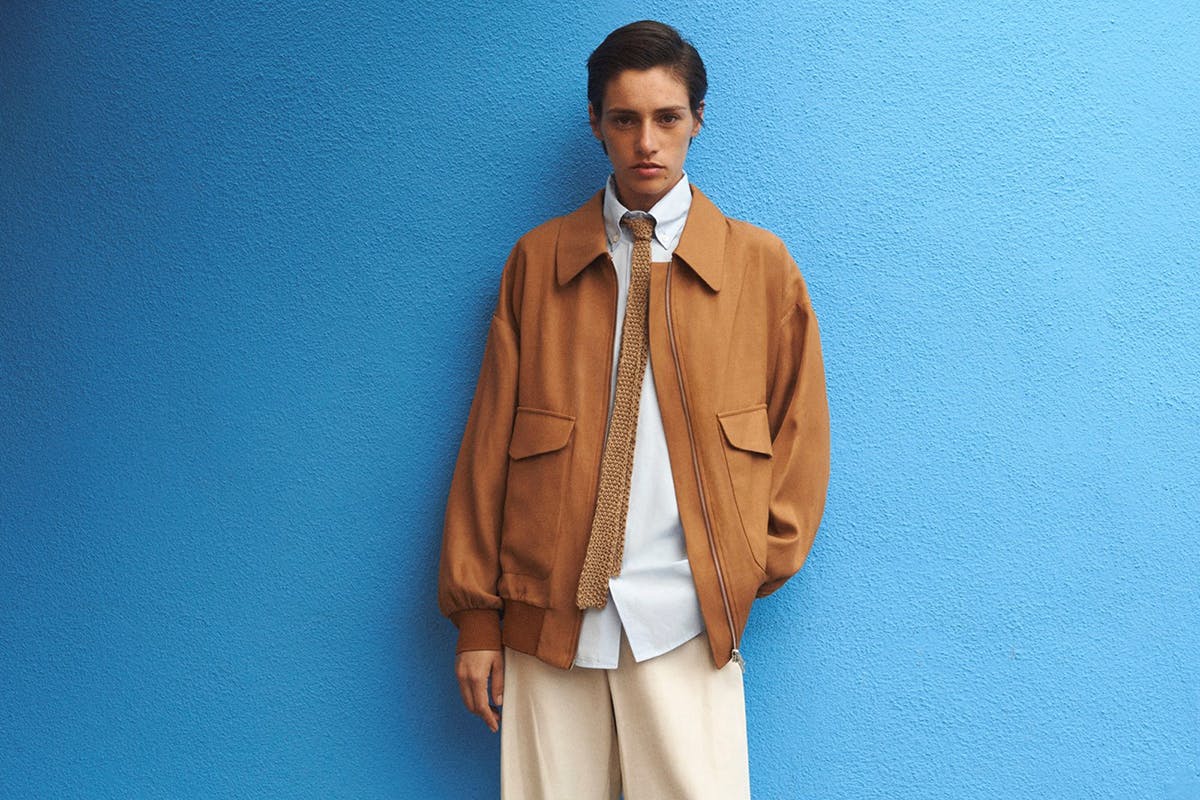 Barena, taking its name from the salt marshes found around the Venetian lagoon, was founded in 1961 and has since set about melding the worlds of sportswear and tailoring in effortless style. Barena had mastered the art of Sprezzatura before it became a buzzword for fashion mags the world over.
Barena designs for life rather than for clothing's sake. That's to say that every Barena item has been perfected for daily use. From soft tailoring to track pants, and even softly tailored track pants, the Italian house has forged its own, signature style that looks to shape the way that Italian men and women dress.
Founder Francesca Zara notes that Barena finds its inspiration in the times when Italian workers would work a full day wearing a three-piece suit. This sense of elegance all the time informs the clean-cut yet comfortable character of Barena even today.
United Standard
United Standard was founded in 2015, producing menswear with strong graphics and highly technical materials. Differing from its competitors, United Standard's website looks like something straight from the '90s, with purposely misplaced graphics and images that make the webpage look like a Geocities website. Adding to the lo-fi vibe, despite the brand being available at a few select online retailers, United Standard's webstore is just an authenticated eBay store.
The Italian brand's SS18 collection was loaded with technical details and practical sportswear, with some tops sporting QR code prints on the front and motorsport-inspired details on the sleeves. United Standard founder Giorgio Di Salvo is a car lover and has even directed a short movie, The Malware, to represent the brand's mood and inspirations — cars, mystery, and futurism.
RETROSUPERFUTURE
Founded in Milan in 2007 by Daniel Beckerman, RETROSUPERFUTURE's colorful acetate sunglasses have become increasingly popular over the years. Originally focusing on classic and clean silhouettes, RETROSUPERFUTURE started including more colorful and cutting-edge shapes over time. Silhouettes such as the Flat Top, Ciccio, América, and more feminine models the Lucia and Drew have become staples of each collection.
"All the companies that were in the market were developing boring eyewear," says Beckerman. "I kept looking at all the experimental independent clothing brands and wondered why no one had yet dared to develop a quirky, bold line of eyewear. I wanted to design sunglasses that all my friends would love to wear: fresh, hip, and stylish, without necessarily compromising the quality."
Since its inception, RETROSUPERFUTURE's mission has been to offer high-quality eyewear with recognizable, distinctive designs at an affordable price. And judging by the selection on the brand's website, RETROSUPERFUTURE has been acing it.
Sunnei
Launched in 2013 by Loris Messina and Simone Rizzo, Sunnei is a young Italian brand in every sense. The designs are modern, the cuts are contemporary, and you can see the influence of streetwear and street culture throughout the brand's collections.
Messina and Rizzo have made no secret of their desire to shake up an Italian fashion landscape dominated by historic houses and cultural dogma, and their oversized fits and tracksuits do exactly that in a country dominated by silks, furs, and luxury fabrics.
The aesthetic is not dissimilar to that of Gosha Rubchinskiy or A-COLD-WALL*, but there's also a mix of art and culture in every piece that would look at home among the collections of Scandinavian brands such as Soulland or Wood Wood. This isn't Italian opulence or rustic charm, it's laid-back cool done very well.
FILA
The brand was acquired in full by its South Korean subsidiary in 2007, yet FILA is one of the oldest (and largest) Italian sportswear brands, with a rich history to go with it.
For its first few decades, the brand made mountaineering equipment. However, in the '70s it ventured into the world of tennis and quickly found comfort in what would come to be known as the sportswear industry. Although the brand might have fallen out of favor with the streetwear crowd, FILA's name in the late '80s and early '90s was synonymous with wealth.
Capitalizing on its Italian roots and a then-untapped well of potential in "luxury sportswear," FILA was arguably one of the first companies to bring high-fashion prices to street-level fashion, and this formula made it a popular choice among rappers, dealers, and all the other usual suspects. More recently, moving towards luxury, FILA announced a surprising collaboration with luxury tailoring brand Haider Ackermann x FILA.
Sergio Tacchini
Another classic Italian brand that fell by the wayside, Sergio Tacchini has credible, authentic roots. Started in the late '60s by the professional tennis player of the same name, the label was an endeavor to shake up tennis' boring dress codes with exciting colors and new materials. As the brand's distinctively high-fashion logo suggests, the brand brought a touch of class and luxury to sportswear.
During the heyday of European football's casuals culture in the '80s, the Italian brand was highly coveted. As the story goes, football fans who traveled to Europe to support their teams were deemed a cut above the home supporters. When they traveled to Italian cities for a match, they'd shoplift their favorite Italian sportswear from shop owners who were completely unprepared for gangs of 30+ football hooligans fired up for a game.
They say any publicity is good publicity, and if people are risking arrest in a foreign country just to possess your clothes, you must be doing something right. In 2007, the brand declared bankruptcy and was sold to a Hong Kong businessman. Perhaps the brand's more recent collaboration with Gosha Rubchinskiy or Brain Dead X Sergio Tacchini will open it up to a new generation of consumers, reinvigorating the classic casuals style that made Sergio Tacchini a symbol of Italian sportswear.
Miu Miu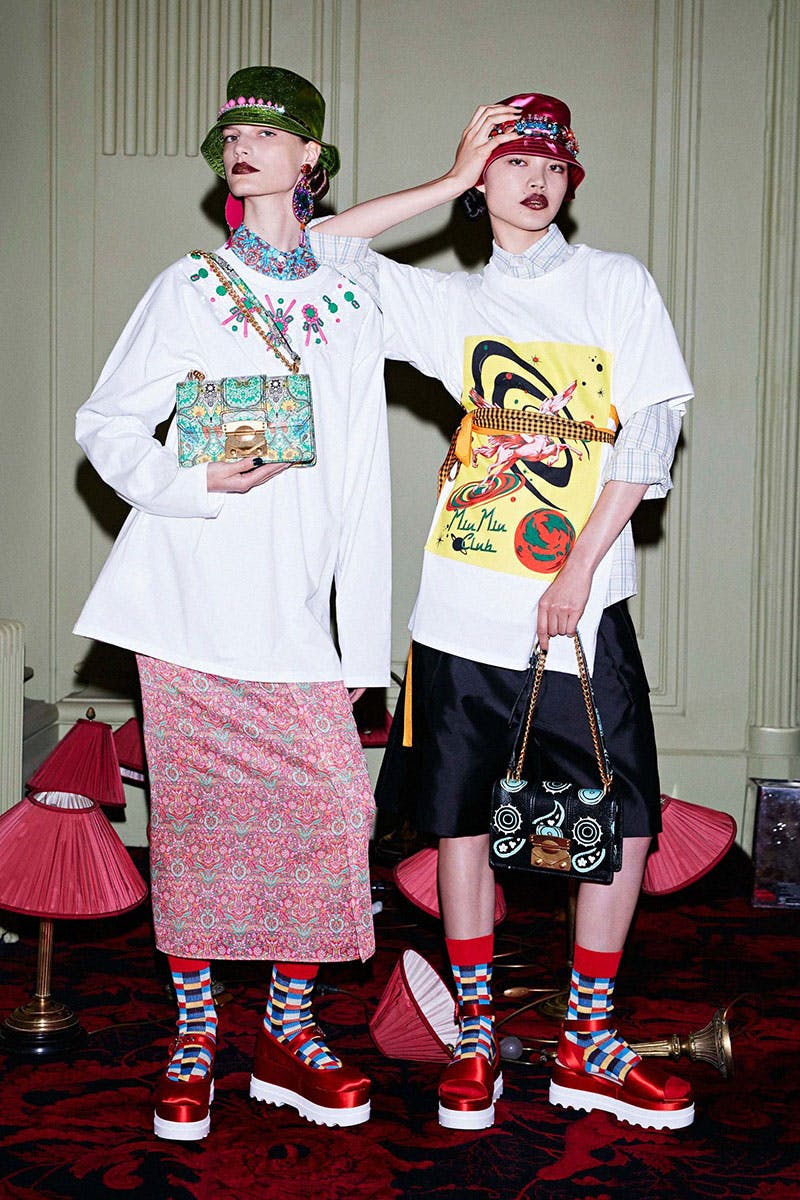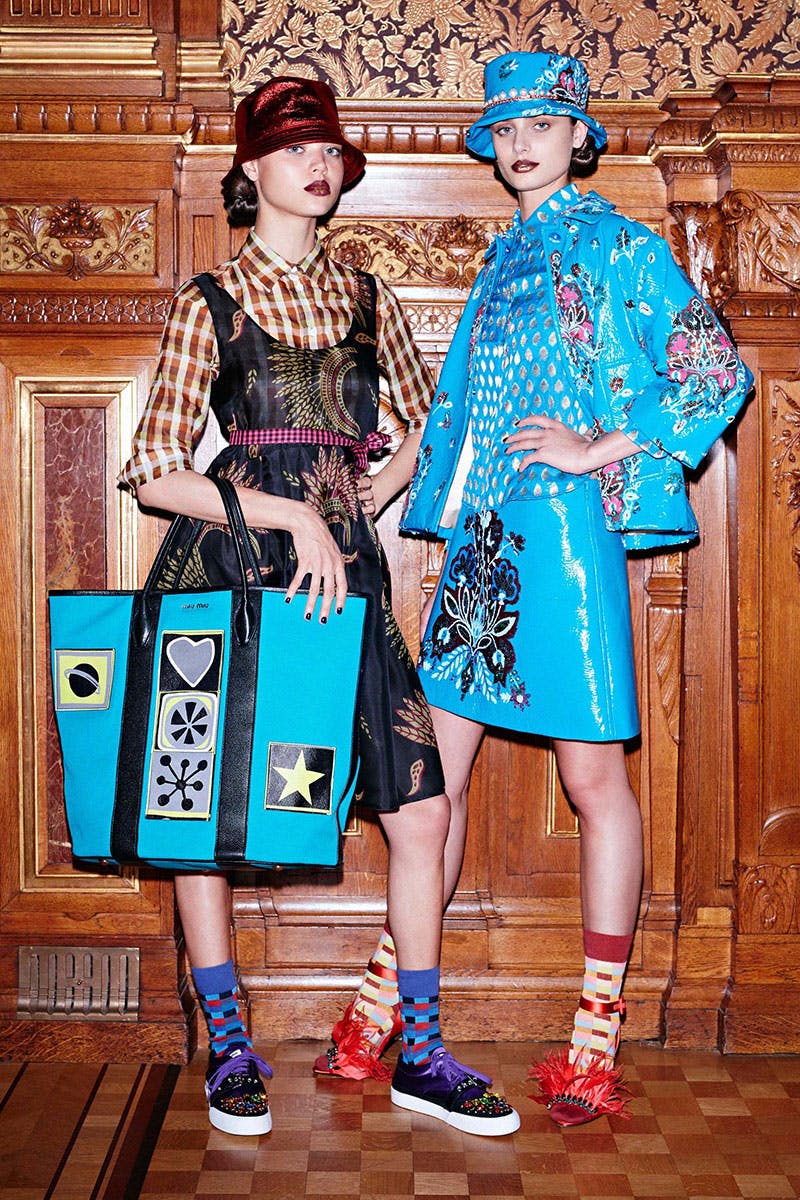 Founded in 1993 by Miuccia Prada as an offshoot of Prada, Miu Miu (pronounced "mew-mew") takes its name from Miuccia's family nickname and is undoubtedly the youthful, exuberant yin to Prada's timeless, storied yang.
Best known for its ready-to-wear and handbag collections, Miu Miu is never short of color and energy, and has an eccentric disregard for the rules, as is often seen in Japanese fashion. The Italian brand disregards minimal branding and softly spoken lines, embracing chains, sequins, fur, gold, splashes of color, and anything guaranteed to turn heads.
Miu Miu has also entered a new territory through collabs with streetwear brands, including Miu Miu X New Balance 574 sneakers. That said, Miuccia Prada can move effortlessly between two polarized styles is nothing short of incredible, and she is no small part of what makes both of these Italian designer brands so iconic.
Kappa
While its mother brand Robe di Kappa was founded in 1916, Kappa, as we know it today, began life in 1967. When we say "Kappa as we know it", we mean Kappa in its legend of sportswear propensity.
With one of the most memorable logos ever — need "Omini" — Kappa made a splash in the 1984 Los Angeles Olympics with the first tracksuit featuring a side-vertical logo stripe. A simple idea now, the logo stripe was unmissable in 1984. Omini decorated the suit from wrist to ankle, and the 222 Banda tracksuit is still considered a game-changer in sportswear.
Since then, Kappa has continued a legacy of retro-fuelled sportswear in the form of footwear and apparel, demarcated by the two figures sitting back to back.
Diadora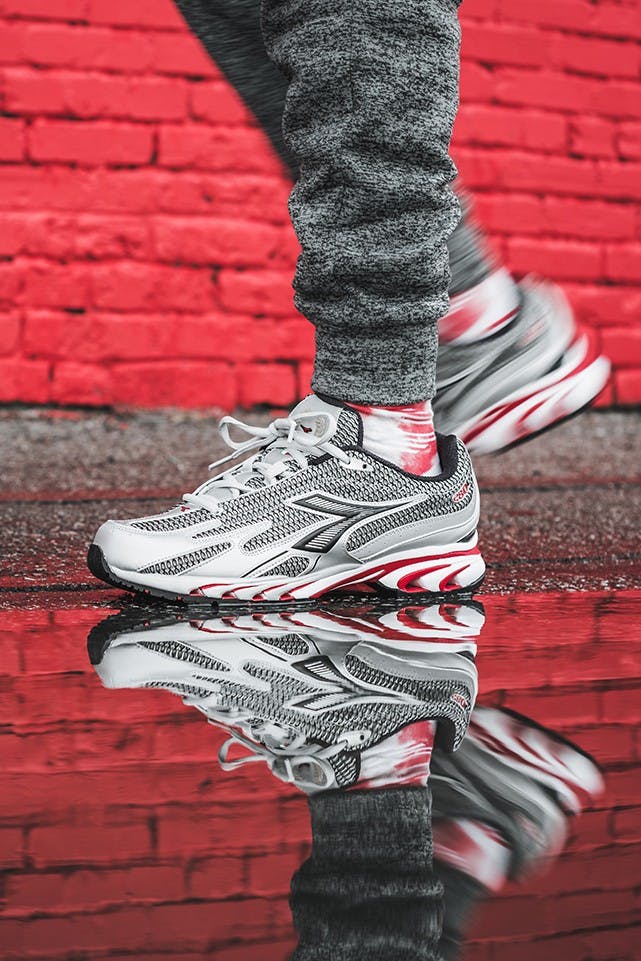 Stepping away from Italian luxury brands, Diadora stands with the giants in the classic sportswear and sneaker arena. Founded in 1948, the Venetian brand's first product was a pair of mountain boots and soon transitioned to the football world with the help of Juventus legend Roberto Bettega.
Characterized by a clear vintage style, one of the best sneaker brands Diadora has found its niche in the market. As the sneaker community turns its desires toward more understated, retro styles, Diadora sticks to heritage styles, appealing to a growing customer base, differentiating itself from other sportswear stalwarts competing to release the newest technology. The Italian brand Diadora is, at its core, a distillation of what it means to be an Italian brand. The label doesn't compete; instead, it designs retrospectively and at its own pace. We love it all the more for it.
Vibram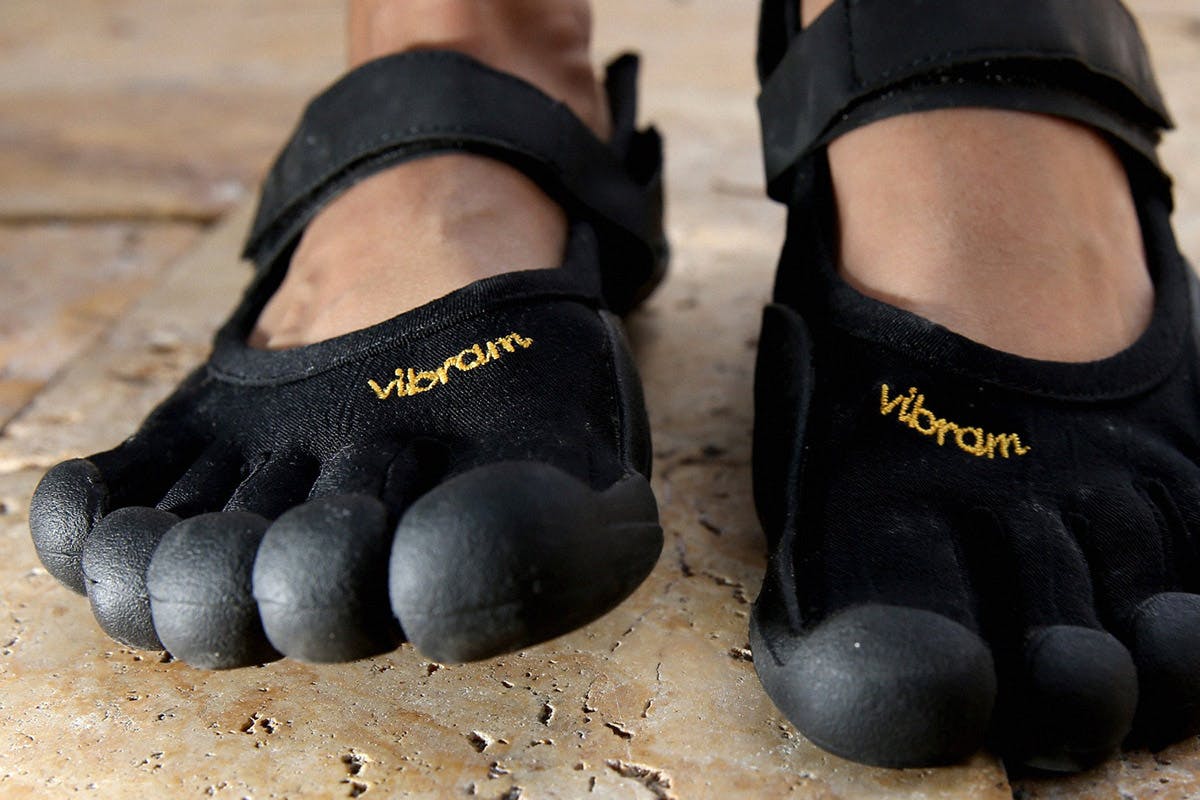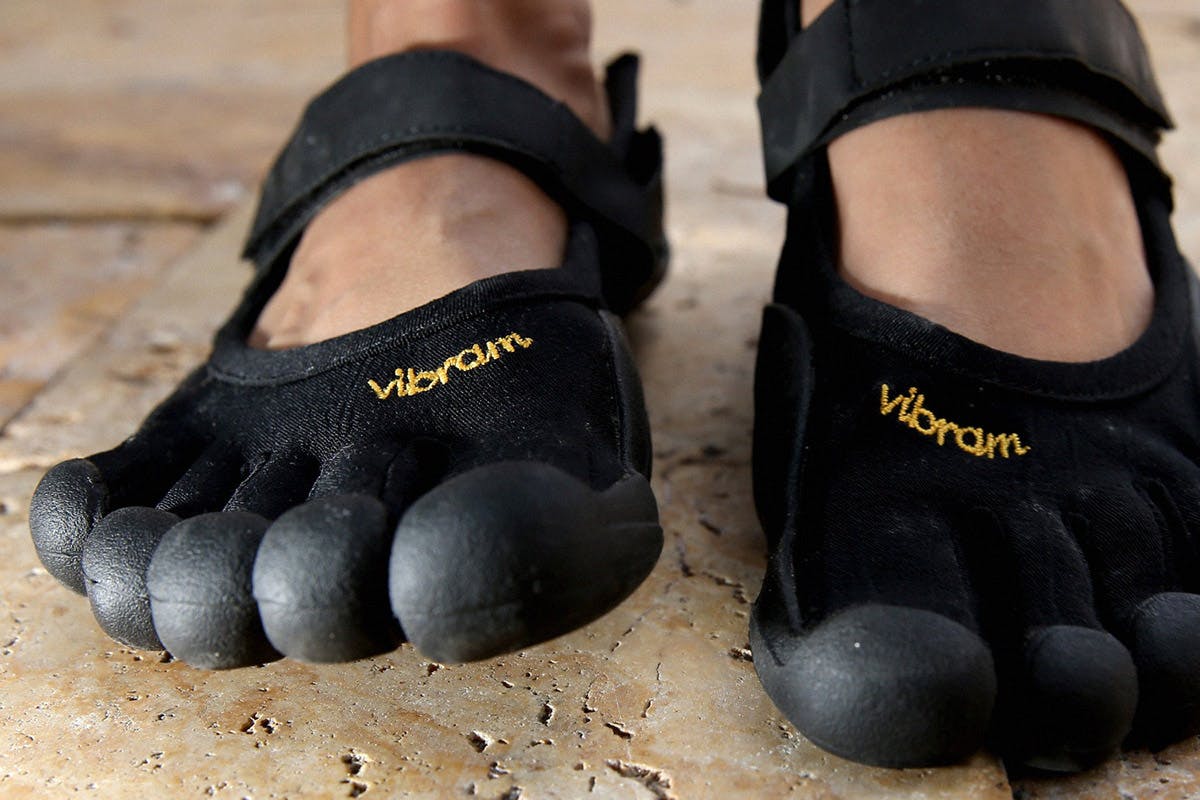 Far from a fashion label, Vibram (pronounced "Vee-bram") is a manufacturer of rubber. More specifically, highly durable rubber for use in high-intensity performance footwear such as mountaineering and work boots.
Vitale Bramani founded his company in 1935 after the deaths of six friends out climbing, and he's credited as creating the first rubber "lug" sole, and there's a certain level of gravitas that comes with being the very first. Much like Loro Piana with wool, a Vibram logo on your sole is a mark of quality. The brand is regularly used by a number of high-end brands, most notably, Hiroki Nakamura's visvim.
For dads buying a new pair of hiking boots, this Italian brand provides reassurance that the shoes will be up to the task ahead. For style aficionados, it's a reassurance that a hefty price tag is at least partly justified.
Want to keep browsing? Head to the Highsnobiety Shop for more products that we love.