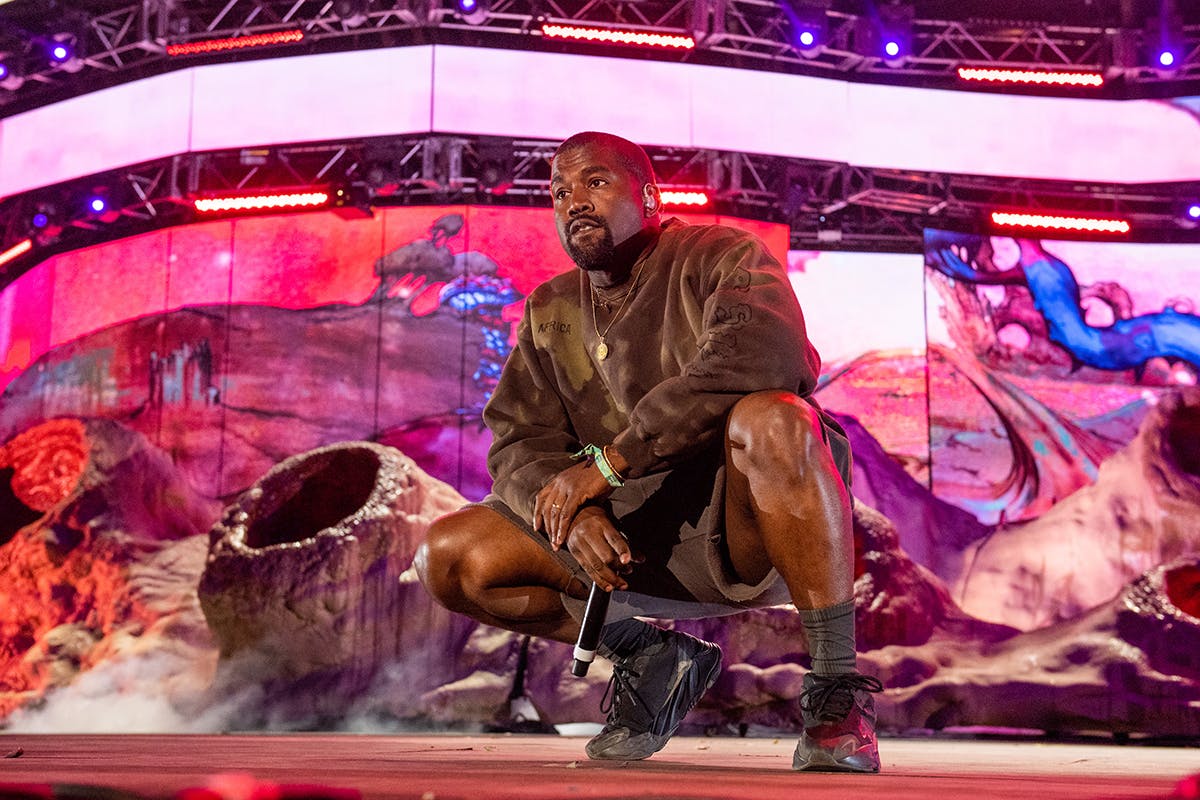 Kanye West sat down with Zane Lowe today for an in depth interview for Apple Music's Beats 1 broadcast. The conservation comes as West is scheduled to release his highly anticipated new album, Jesus Is King, and accompanying film, tomorrow, October 25.
While speaking with Lowe, Kanye not only discussed the album, but he also dove into a myriad of topics including his newfound faith in God, moving to Wyoming, his relationship with Drake, being addicted to pornography, and much more. We've in turn highlighted the most noteworthy quotes from the interview below, so, here's what we learned:
He used to be addicted to porn/sex.
With God, I've been able to beat things that had control over me. Some people drown themselves in drugs, I drowned myself in my addiction, sex.
He no longer advocates premarital sex.
I was asking people to not have premarital sex while working on the album… I thought if we could all focus and fast together, the power [could be] increased.
He used to be obsessed with culture.
I thought I was the god of the culture, but culture was my god. None of these things that you need to be down with to be a part of the culture are owned by black people. So who designed the culture?
He foresees attacks on his spirituality and is ready for spiritual warfare.
'Jesus is King' is coming. There's going to be a lot of attacks. Spiritual warfare and societal attacks.
He is dedicated and committed to the church for the foreseeable future.
My 20-year vision? Everything that I do is for the church.
He says he will one day be President of the United States.
There will be a time when I will be President of the U.S. and I will remember…any founder that didn't have the capacity to understand culturally what we're doing.
He may run for president in 2024.
We're working on some things right now
He views himself as the greatest artist to ever live.
I am undoubtedly the greatest human artist of all time. It's not even a question anymore.
His beef with Drake was rough on him.
When me and Drake had the disagreement and he refused to talk to me for six months. That was so painful.
He initially thought he should have been appointed by Louis Vuitton instead of Virgil Abloh.
I think more about Bernard Arnault more than I do about Drake...I felt like it was supposed to be me, I was the Louis Vuitton Don…I really admire what Bernard has done. He also offered me a deal five years ago when we had our first Yeezy show...They did me a favor [not appointing me at Louis Vuitton], but now Bernard Arnault is my new Drake.
He feels that Nike under-appreciated and alienated him.
When I was at Nike, there wasn't no Virgil, there wasn't no Travis. When I left, you know that brand Anti-Social Social Club? They made an Anti-Kanye Kanye Club.
He has a new album dropping on Christmas.
Sunday Service album 'Jesus is Born' on Christmas
He is bringing YEEZY manufacturing to Wyoming.
We're building farms [Wyoming]; developing our own fabrics from farm to factory.
He views social media as cigarettes.
People are addicted to it. It's the modern day cigarettes