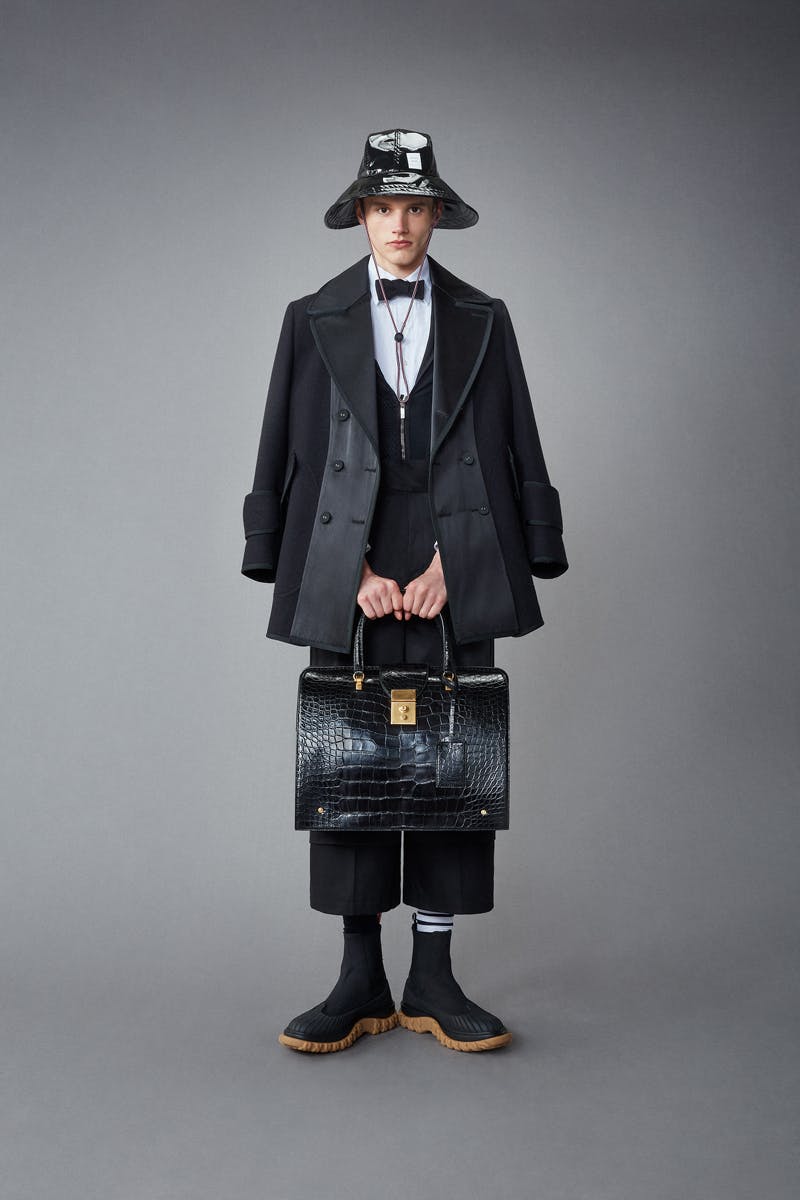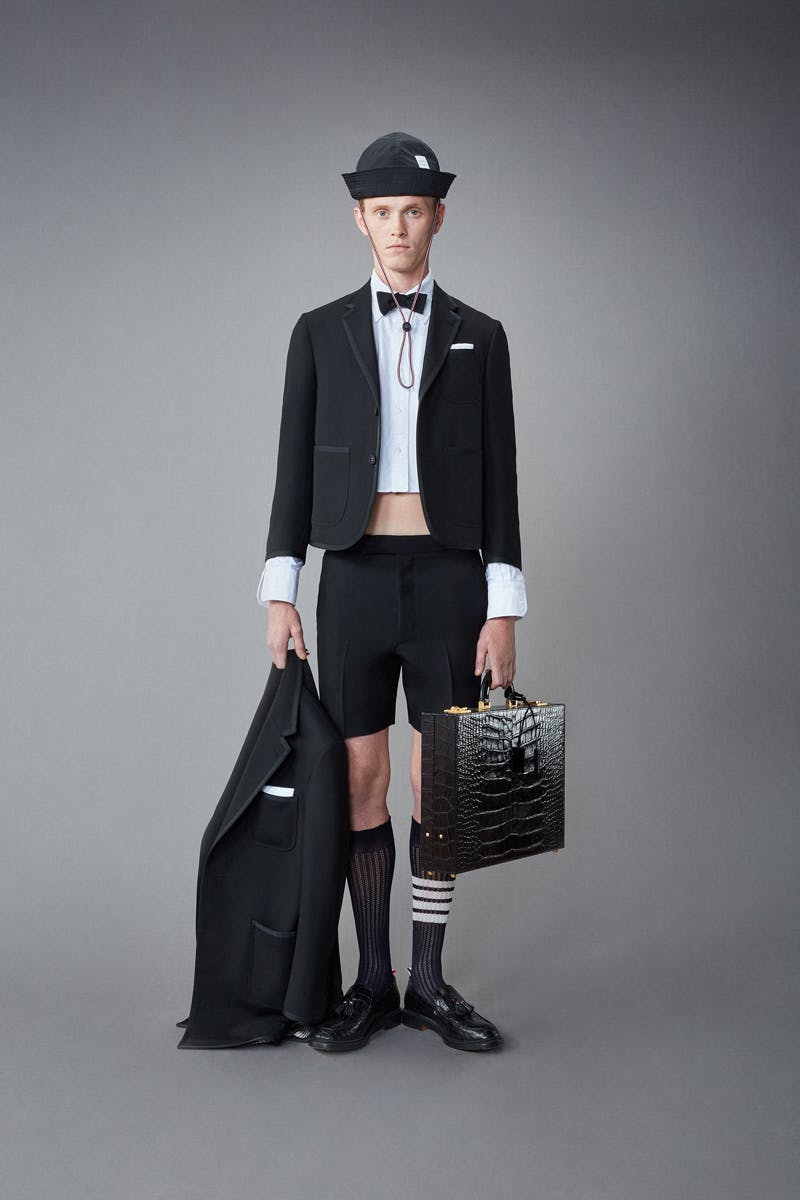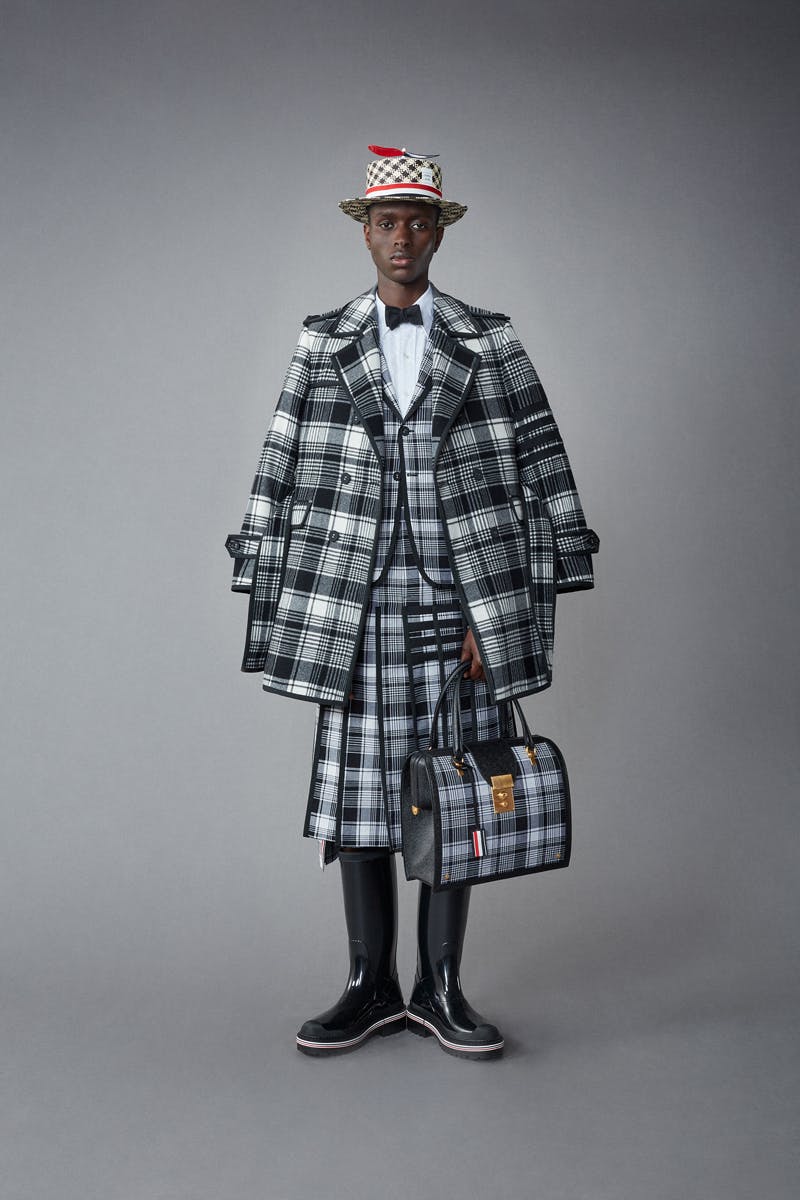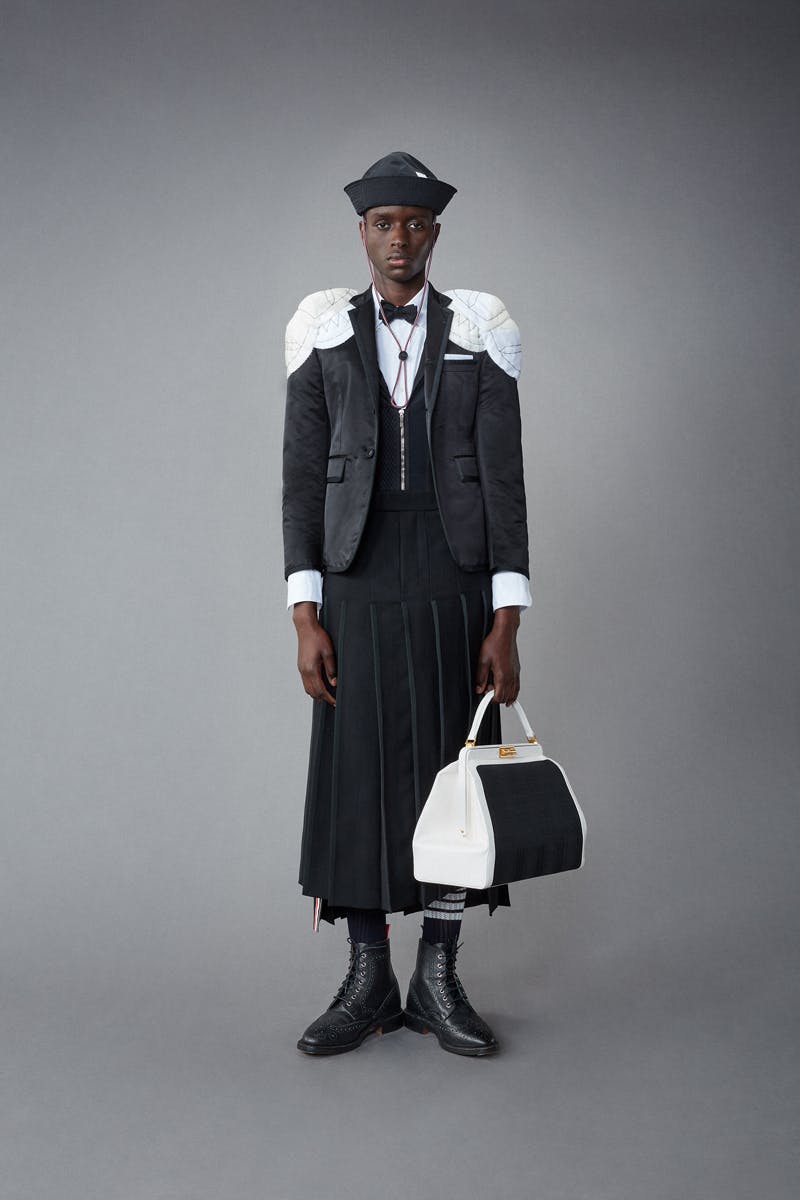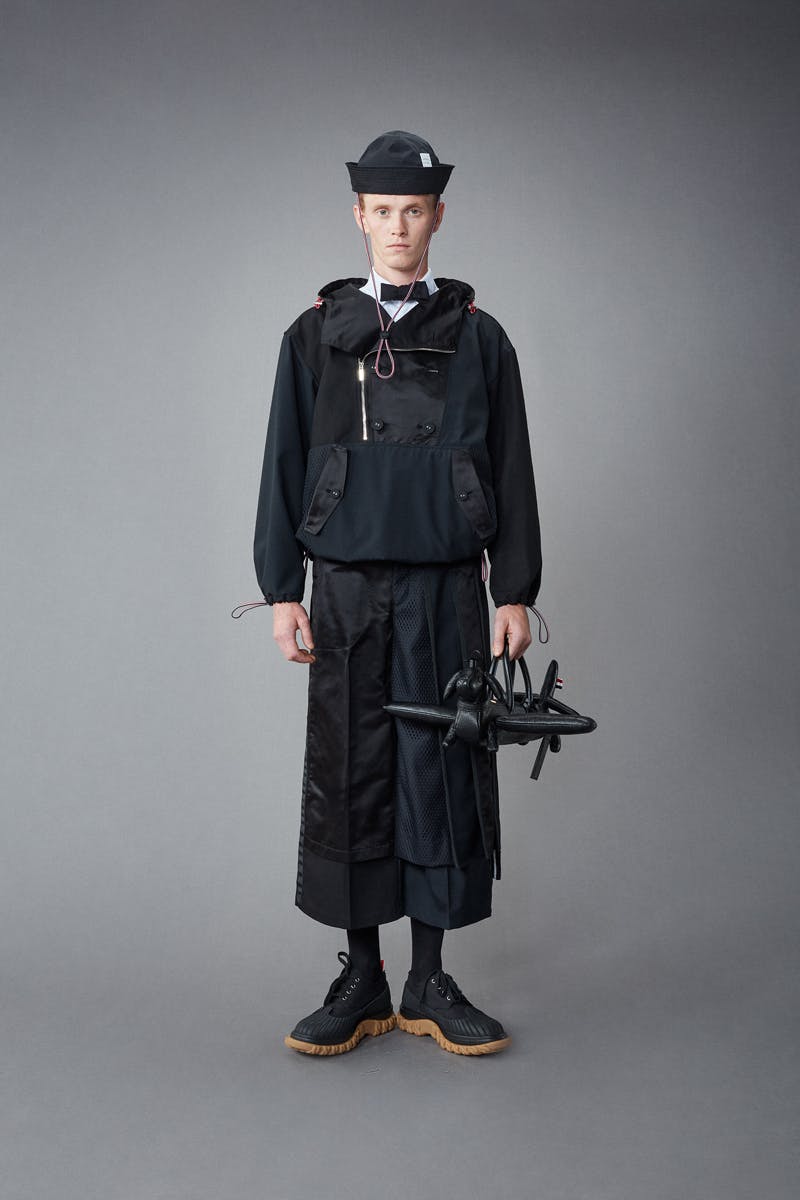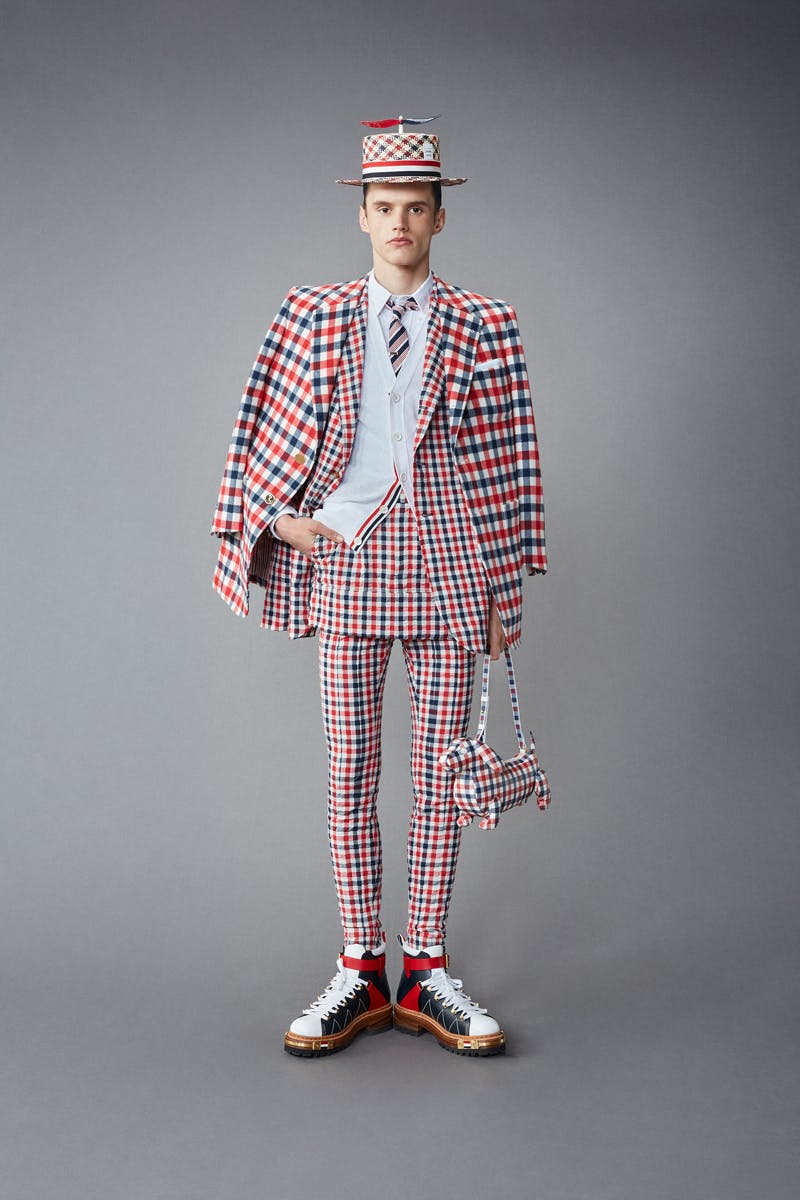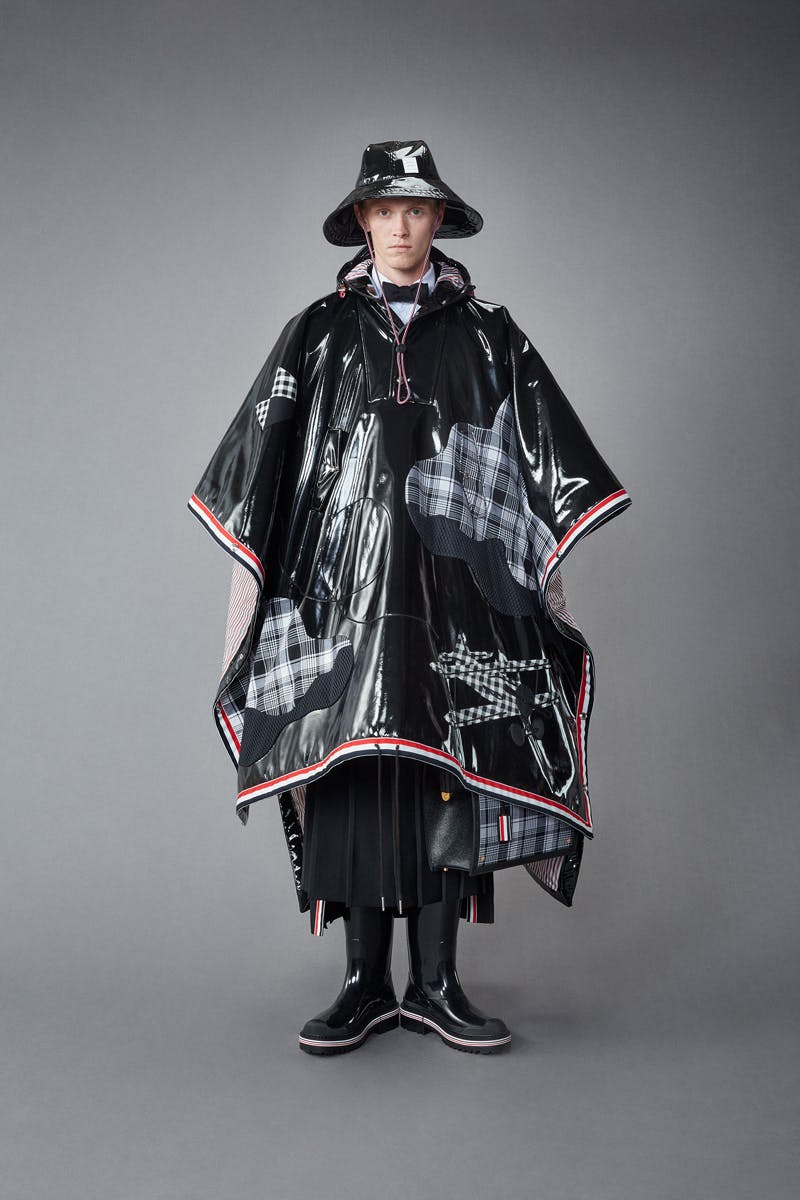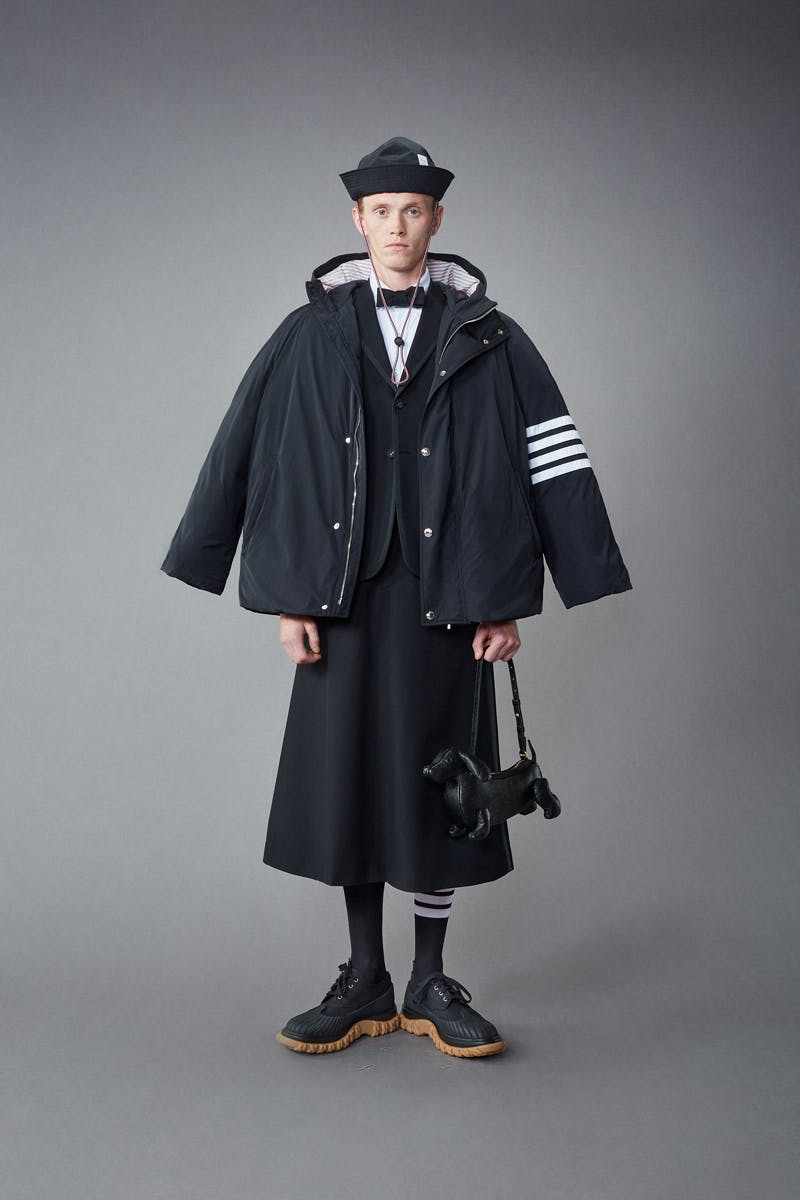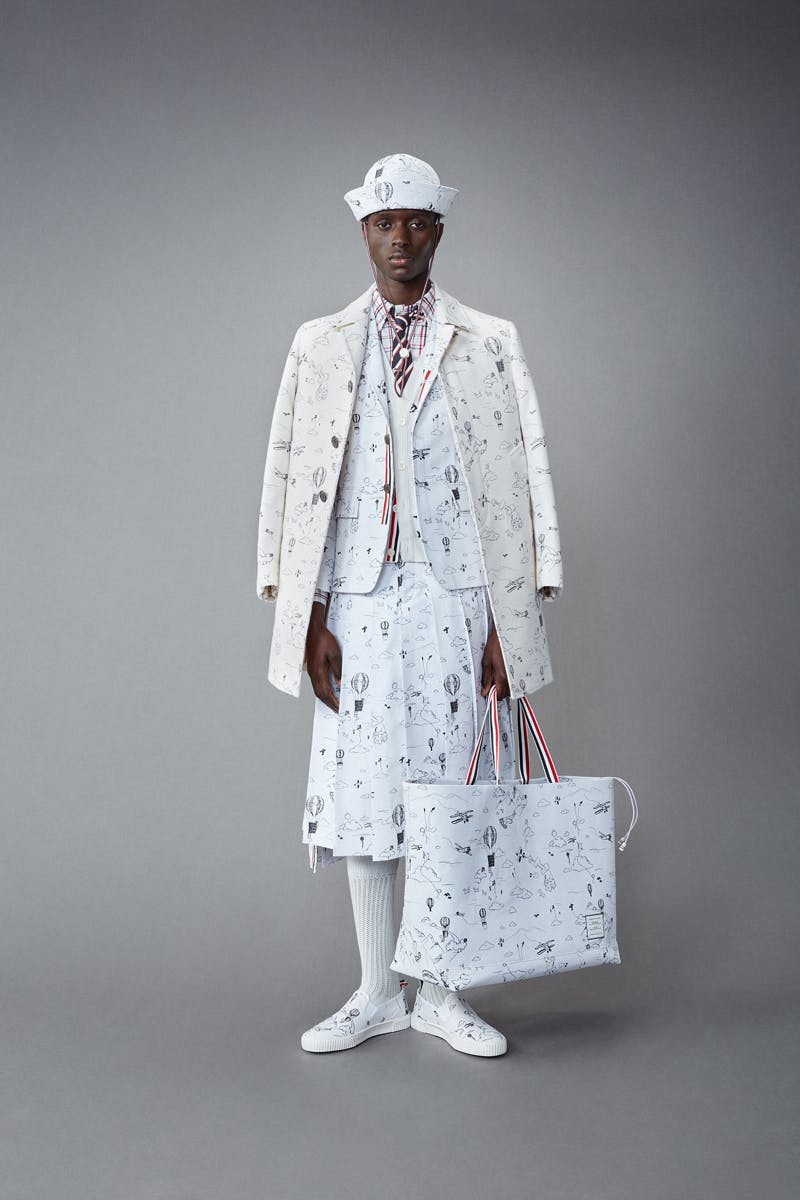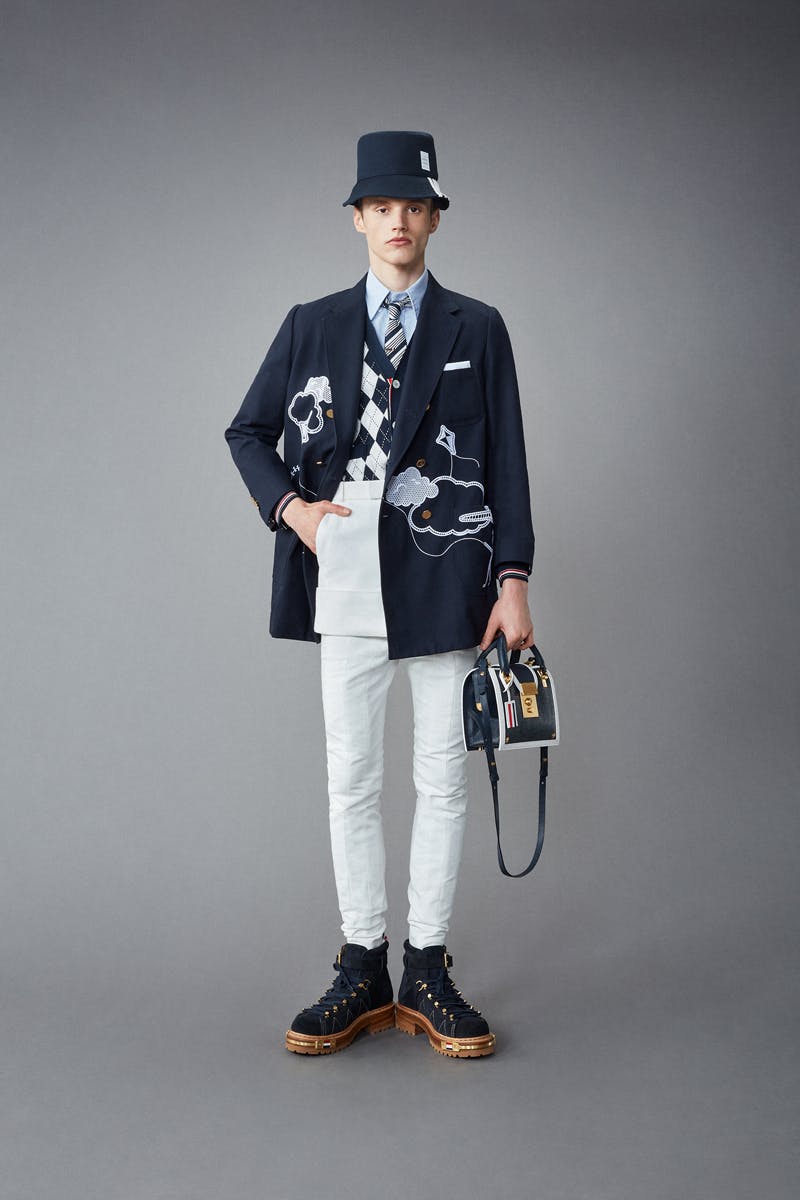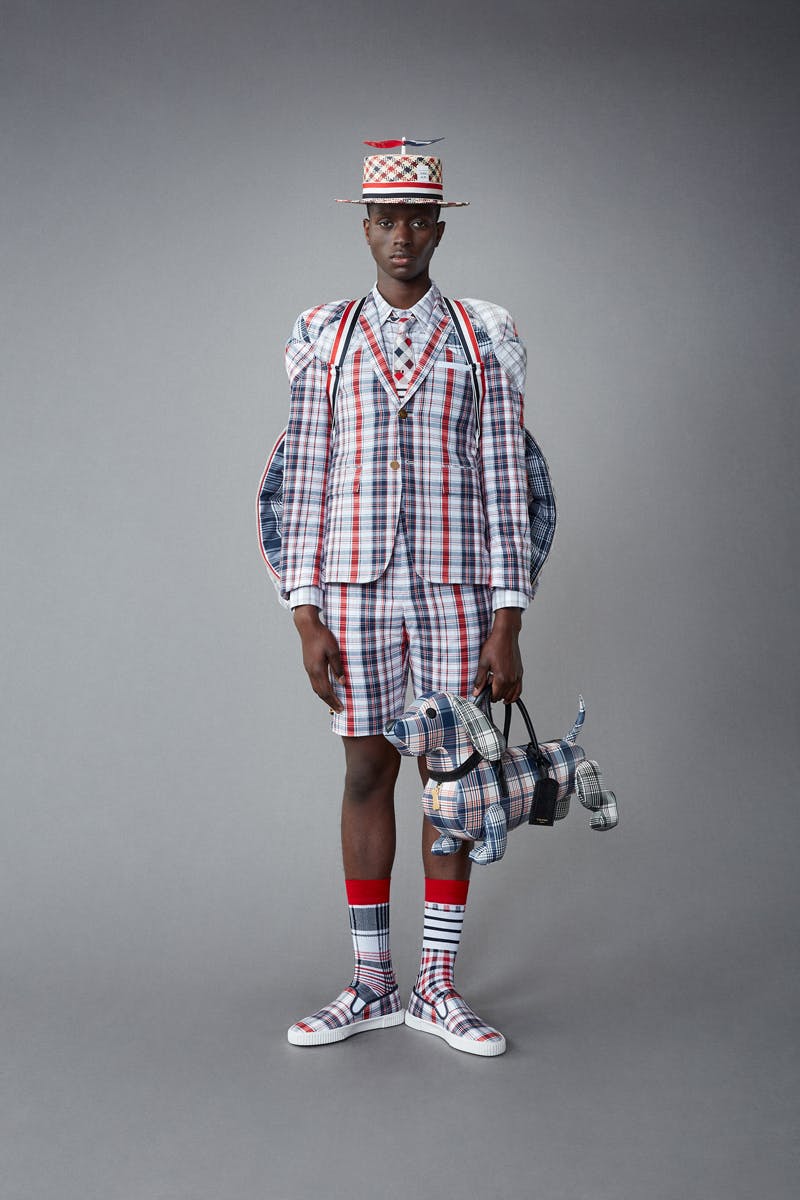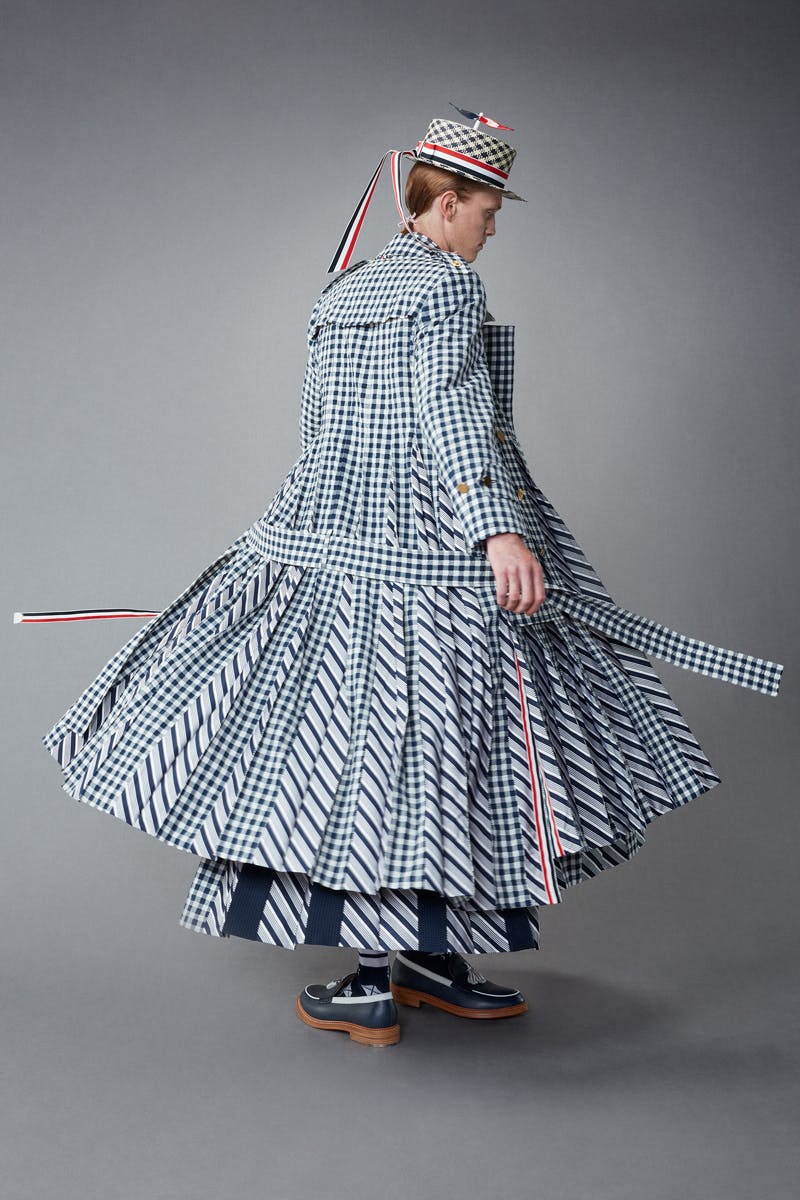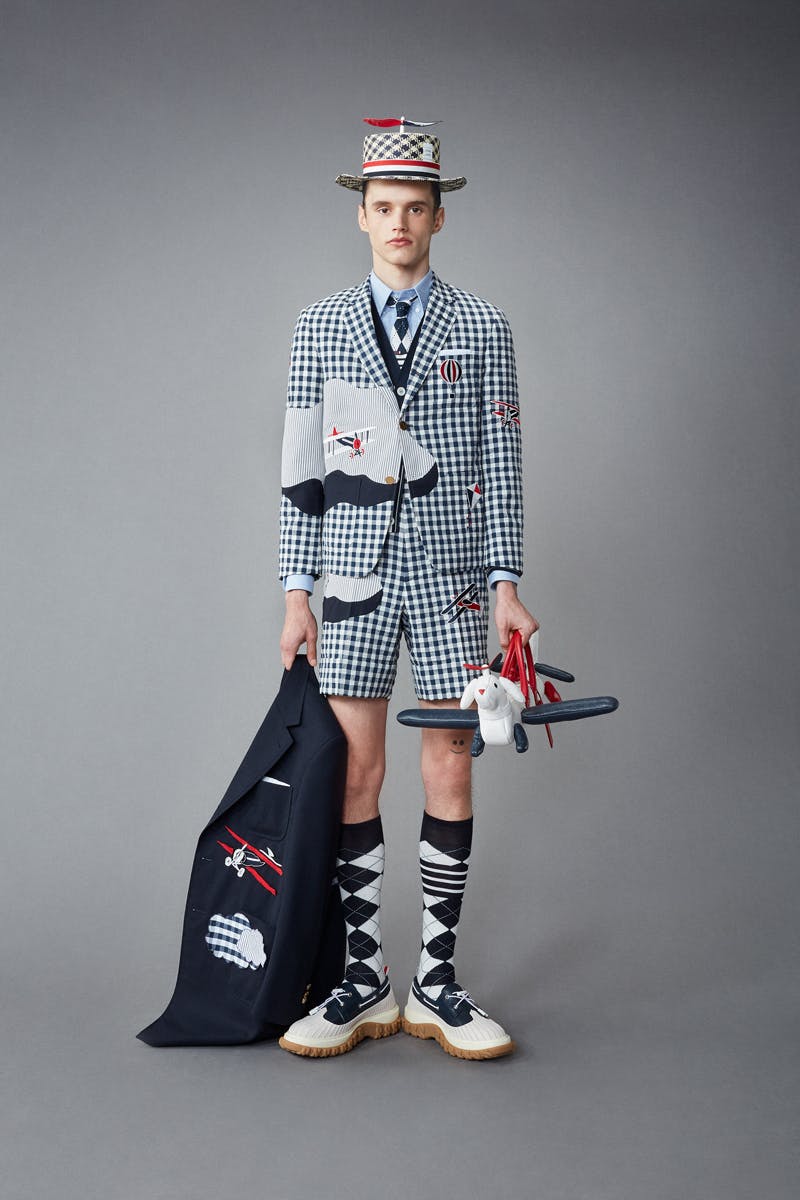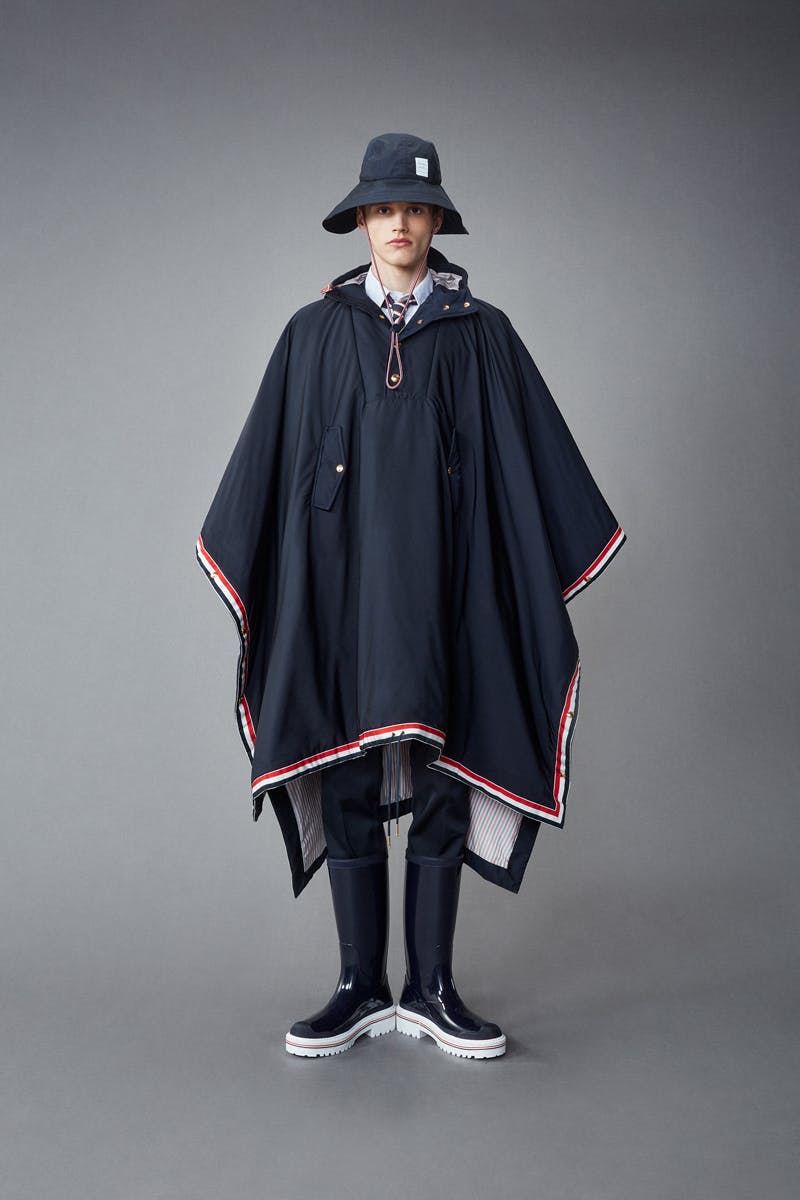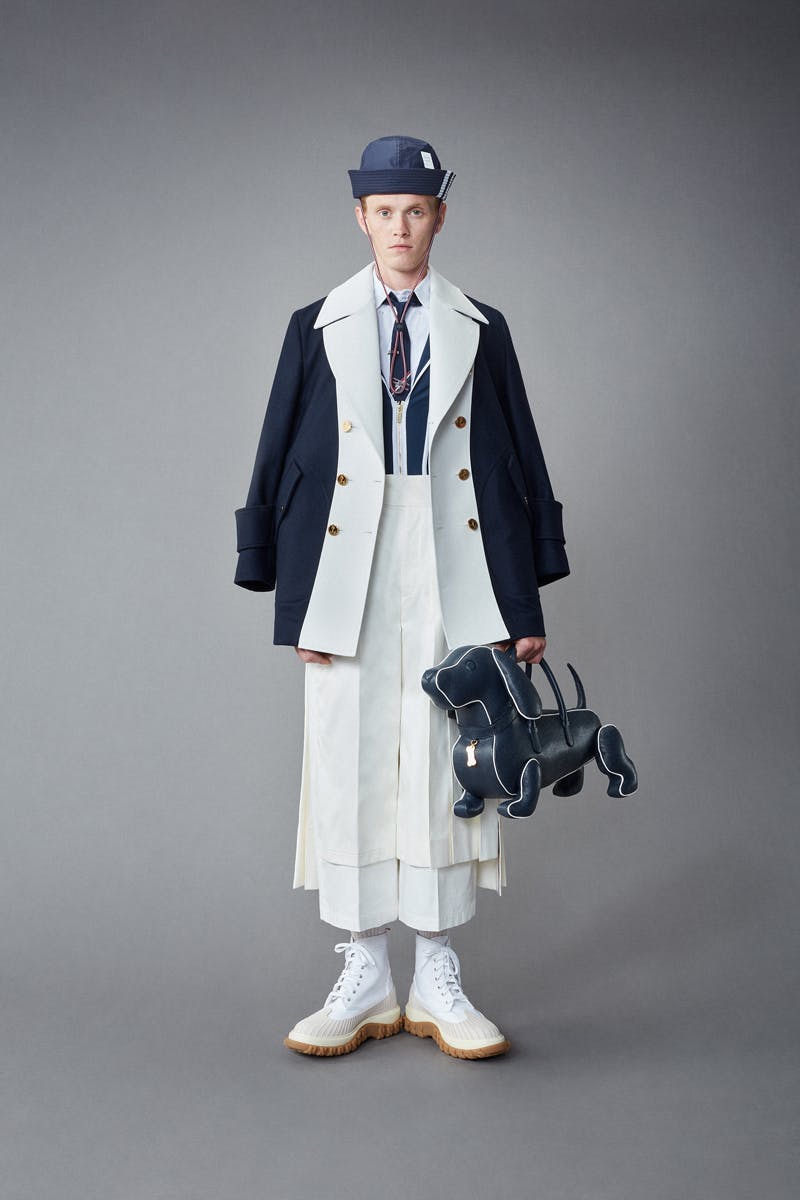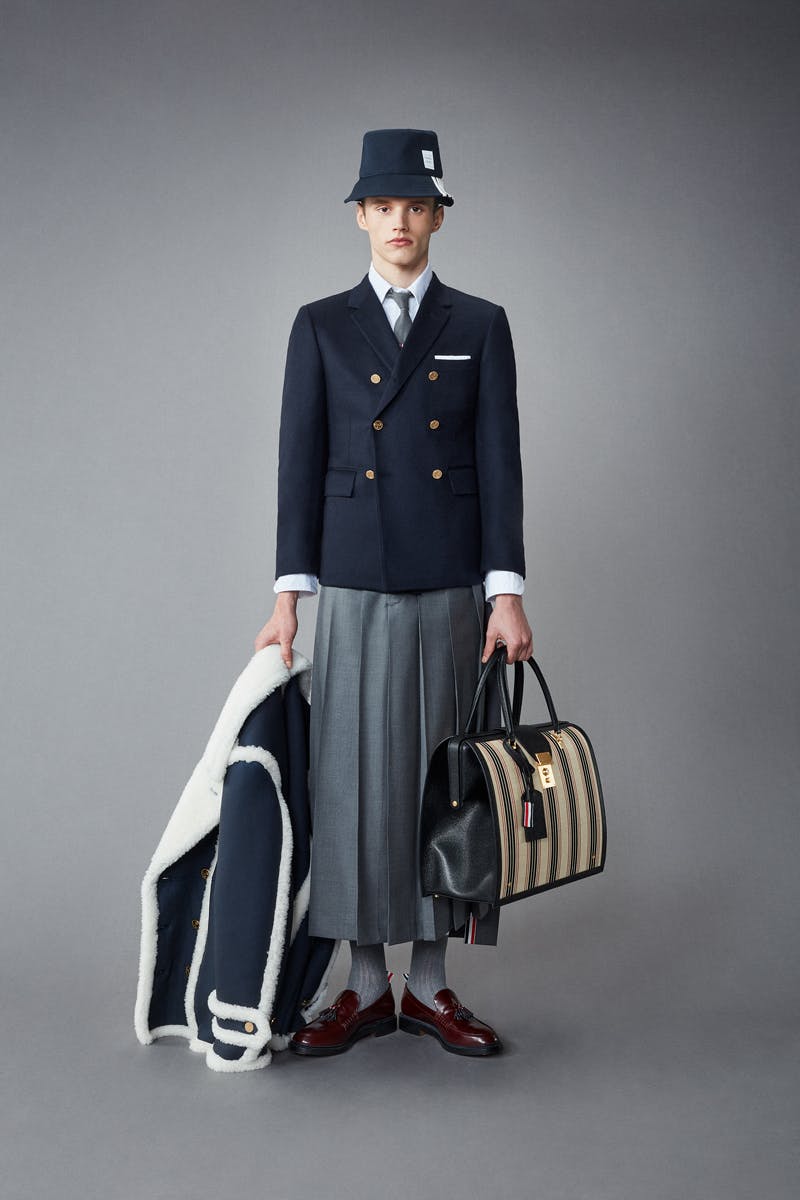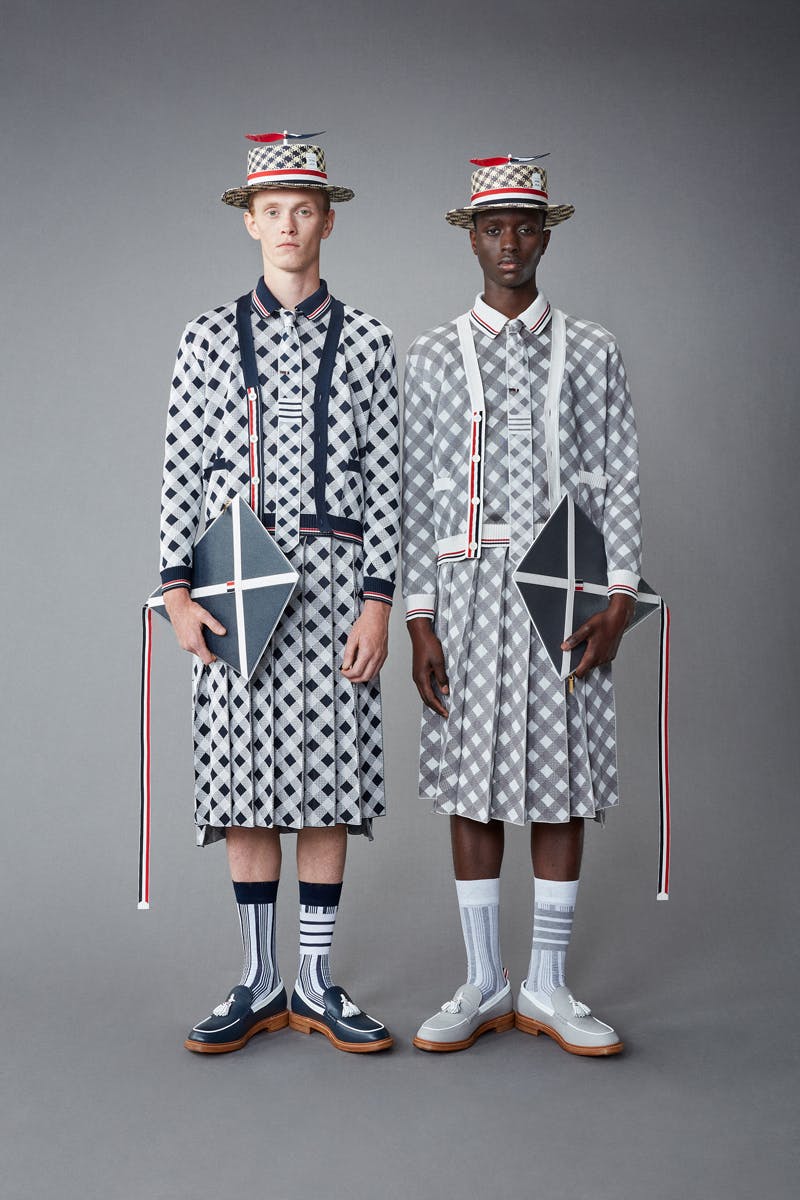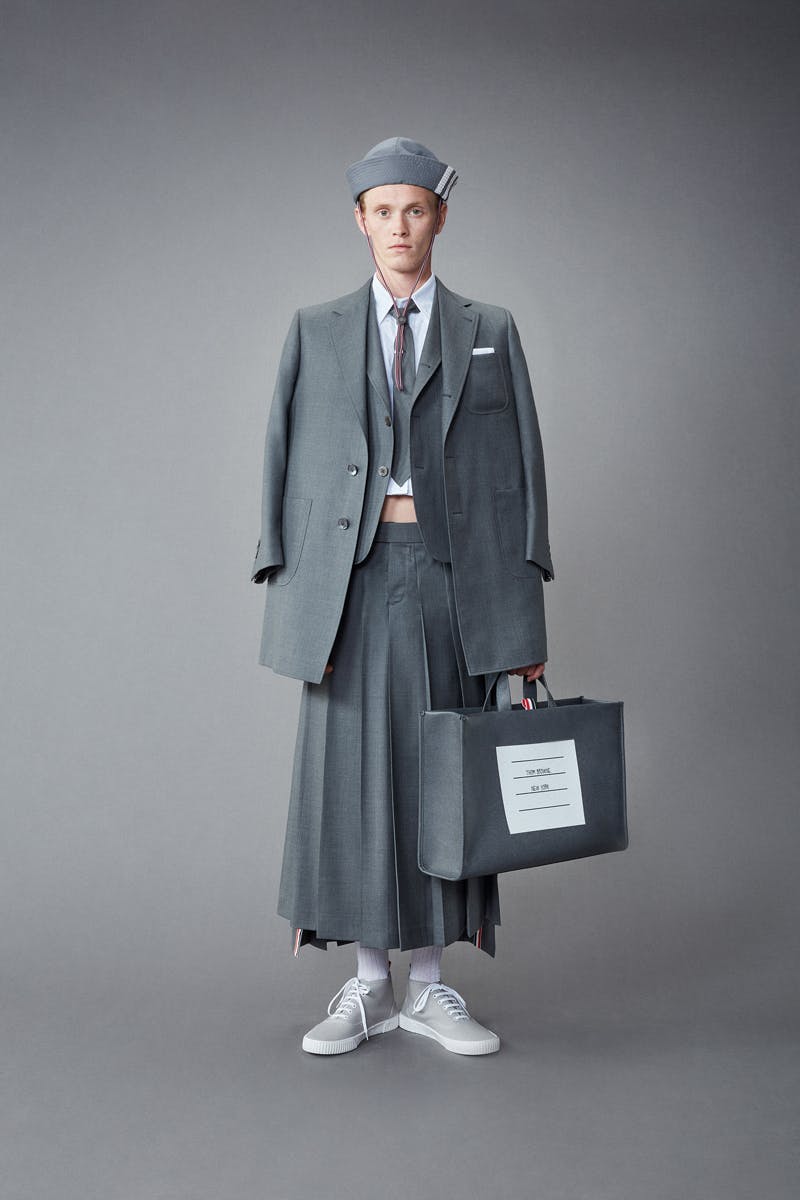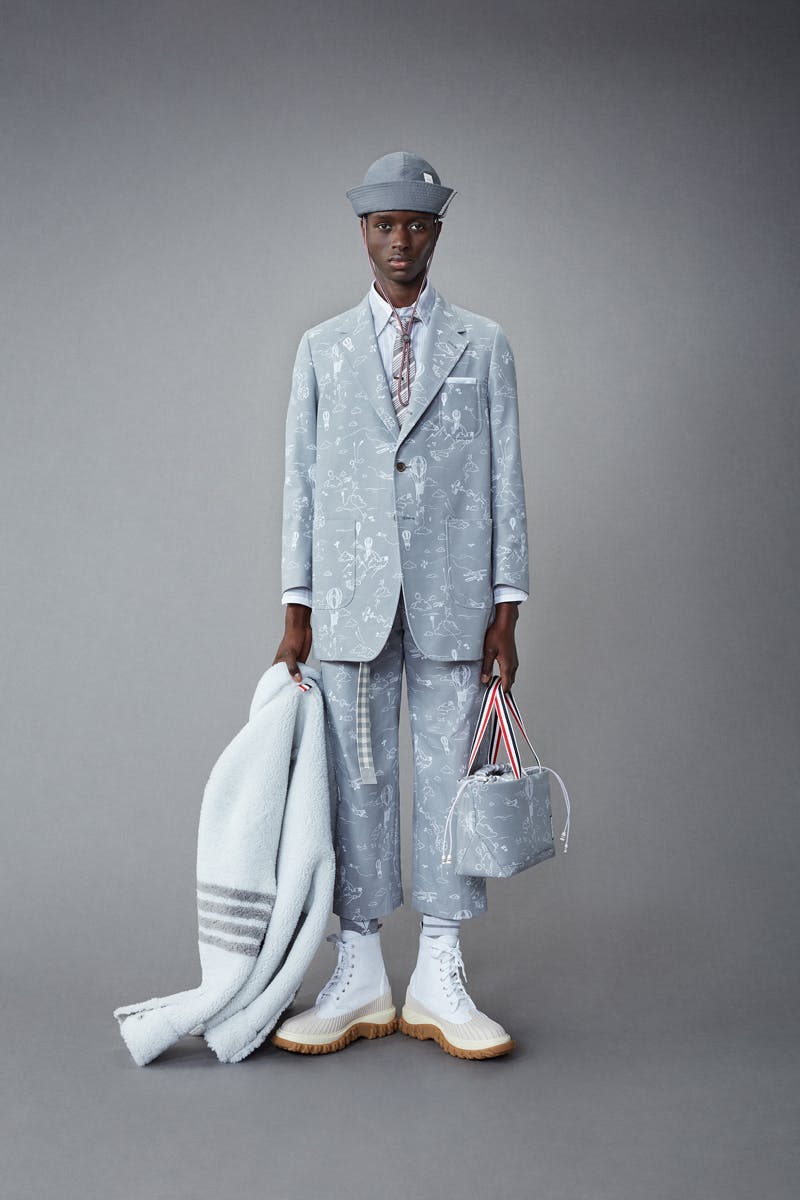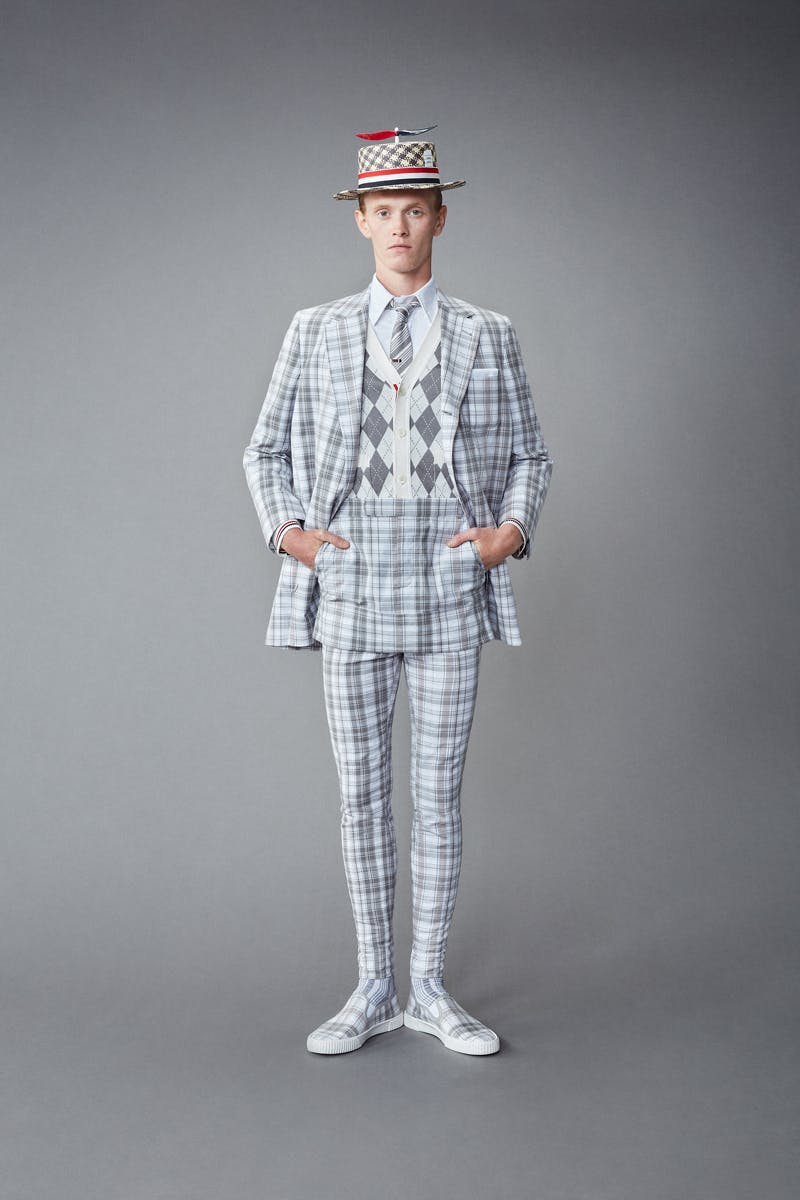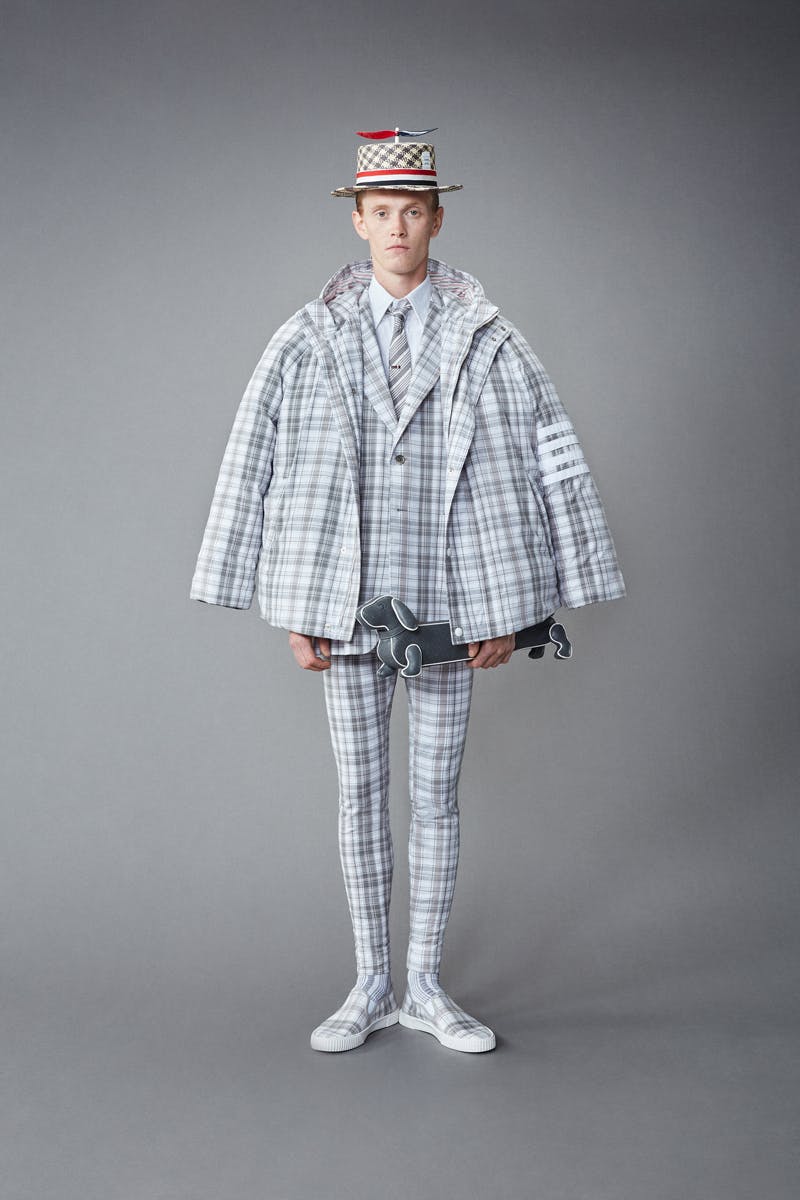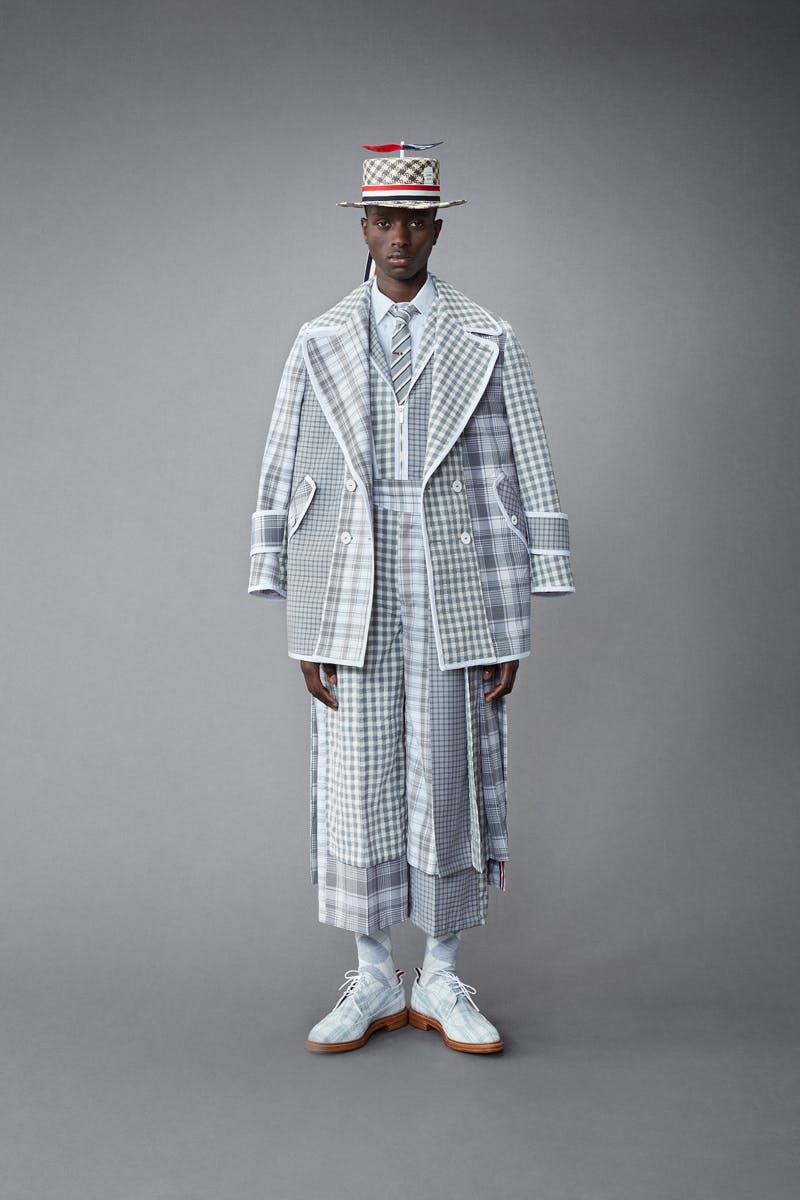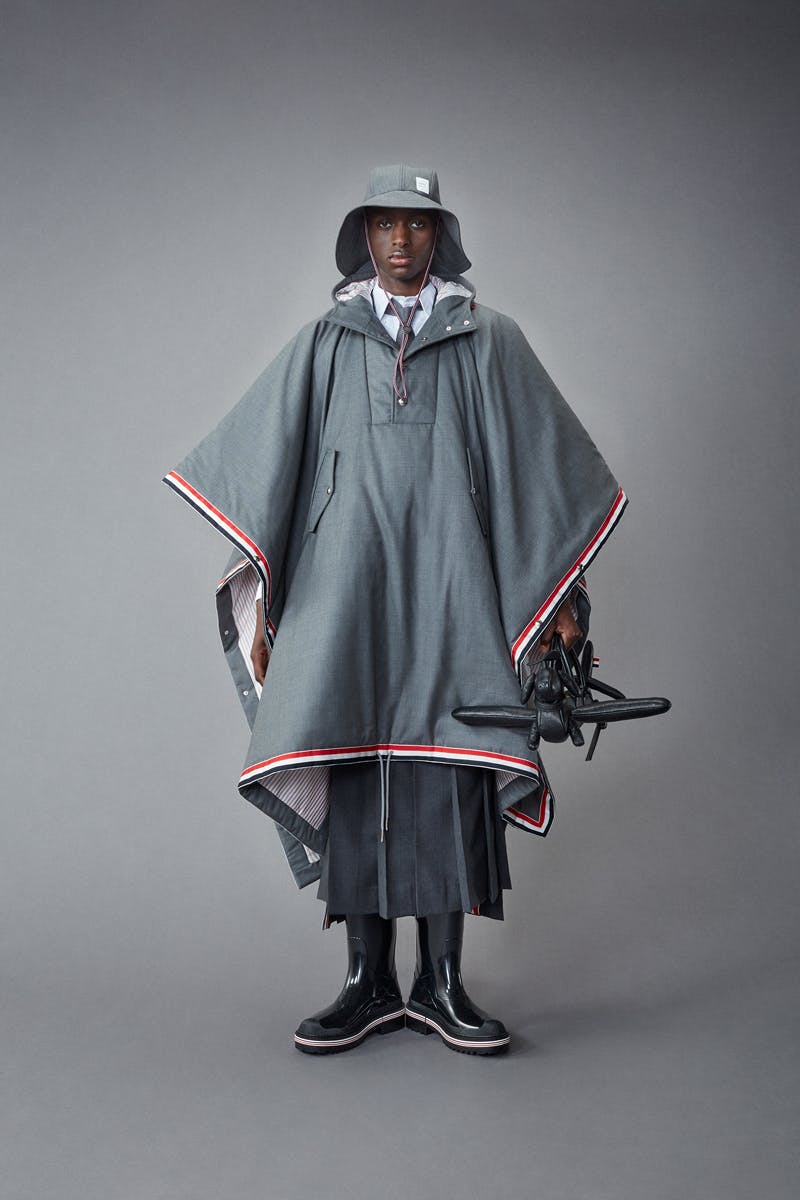 Brand: Thom Browne
Season: Resort 2022
Key Pieces: Giant ponchos, inflated-shoulder blazers, cropped shirts, and pleated skirts warp the silhouettes beyond menswear convention, while jaw-dropping openwork accents elevate the more recognizable bits of tailoring to couture level. The real sleeper hits, though, are the deep-pile blazer and leather kites, trimmed with Browne's trademark three-stripe grosgrain.
Editor's Notes: Browne's signature prep-wear is going on a journey for the New York designer's latest Resort collection, marrying timeless American sack suits with his always-adventurous outerwear and exquisite textiles that include gingham-clad wool seersucker, summer-weight cable knits, and featherweight Indian madras. As usual, thematic appliqué is hand-shaped and placed to reflect the all-too-relatable desire to return to semi-normal traveling — airy themes reiterate this motif, ranging from clouds shaped like Browne's adorable Hector to wayward kites and hot air balloons.
The familiar muted color palette remains in play, as Browne's team tones down adventurous tailoring with shades of grey, white, black, and navy as shiny leather accessories and raffia hats (propellor optional) create contrasting textures throughout. Expedition gear occasionally offsets all the hand-crocheted capes and shearling blazers, with nylon rain caps, padded blousons, hiker packs, and Browne's all-terrain duck boots prepared to combat inclement climes.
Those aforementioned day-at-the-races caps mirror the organic feel of woven bags and gurkha-style sandals, but Browne clearly hasn't forgotten his fan-favorite leather goods. Hector's back in bag form, transformed into a plane or shrunk to baby size, with the Mr. Thom provided in plenty-opulent iterations (croc leather, horsehair) or as a classy tote bag.