Curated by Highsnobiety and presented during the time period formerly known as Paris Men's Fashion Week, Not In Paris 3 is our third in a series of bi-annual digital exhibitions celebrating creativity in the age of remote interactions. Head here for the full series and cop our new merch via our online store.
Ah, young love. It's a dish best served on the streets of Paris, sauteed in a million local love songs and served with a side of wine. Bstroy is more than capable of spotlighting a romantic affair from New York, however, no Louvre in sight. Still, there's a whiff of French flavor in Bstroy's Not In Paris offering, taking cues from a famed local bistro for its "Bistrot" collection and short film.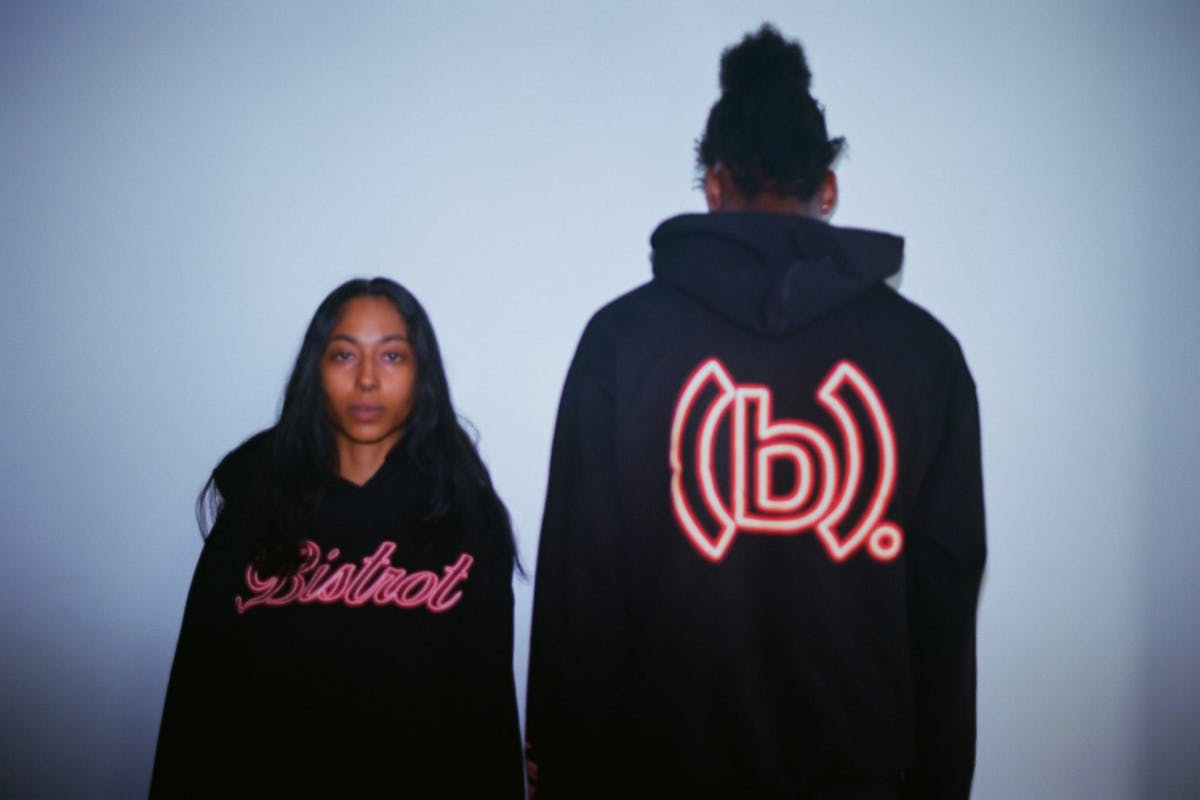 Lower East Side French eatery Lucien is the scene for the imagined "Bistrot," its lighting matching the mood set by a warped sample of Peter Sarstedt's "Where Do You Go To (My Lovely)?" One of the oldest surviving in-the-know institutions in the LES, Lucien seats celebs alongside regulars in the name of intellectual stimulation, though the steak frites and escargots de bourgogne aren't afterthoughts by any means. Now under the direction of Bahaj's son, Zac, Lucien has roots in Paris but remains firmly grounded in New York, a cross-cultural stance that fits Bstroy's own purview.
Having traded in divisive hoodies and celeb co-signs in the past, co-founders Brick Owens and Dieter Grams opted for a more straightforward approach for the bistrot capsule. This lineup is a little more laid back than last edition's militaristic-themed contribution, leaning into the Paris-by-way-of-New-York mindset with neon lettering and a stitched Eiffel Tower atop a hoodie, T-shirt, and sweatshorts, and complete with Bstroy's signature (b) branding. Low-key elegance is the name of the game, equally suitable for a night in or at Lucien.