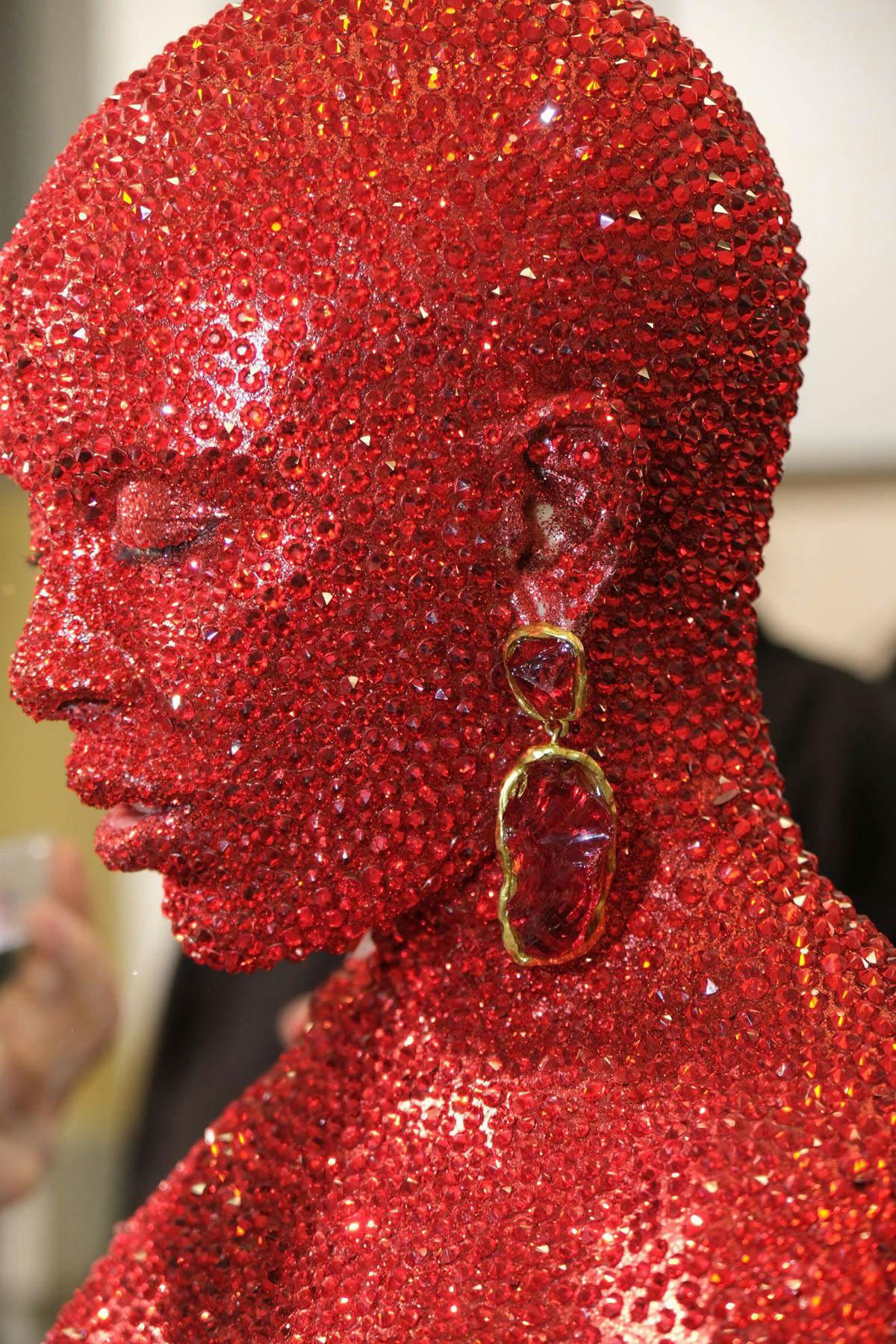 Just one year after engineering Julia Fox's viral raccoon eyes, makeup master Pat McGrath has dreamt up another internet-breaking look: Doja Cat, covered in over 30,000 Swarovski crystals.
The rapper attended Schiaparelli's couture show in Paris — the same occasion at which the "Fox Eye" debuted last year — in a crimson gown straight off the runway. To complement the monochrome ensemble, McGrath and her team painted the "Say So" star a custom mixture of red body and face paint.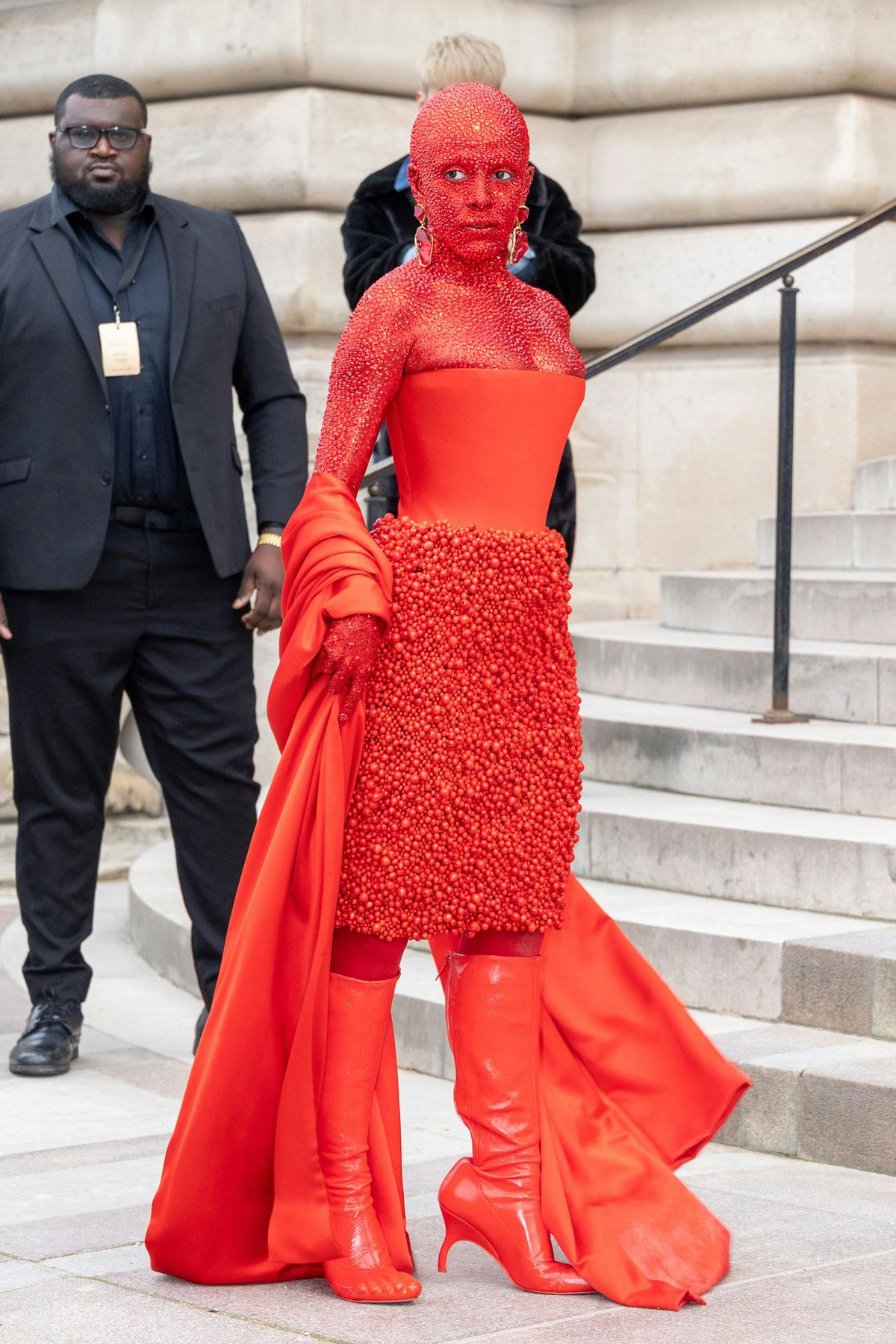 The artists then added a layer of red glitter over Doja's entire head, arms, and chest. The cherry on top? The aforementioned Swarovski crystals — over 30,000 of them, in case you didn't catch that — which reportedly took four hours and 58 minutes to hand-apply.
In line with the theme of Schiaparelli's latest couture collection, Doja's part frightening, part fabulous look was inspired by Canto I of Dante's Inferno, an epic poem that chronicles the poet's journey through hell.
Creative director Daniel Roseberry translated the three beasts that Dante encounters — a leopard, a lion, and a "she-wolf" — into three-dimensional garments bearing (extremely convincing) faux taxidermy heads of each creature. None other than Kylie Jenner sat front row (just two seats down from the dazzlingly sparkly Doja) wearing an elaborate gown with a lion head bustier.
Sans animal head, Doja's bright red visage was likely a more abstract reference to Inferno and its many circles of hell, replete with blood and fire. It was an act of makeup artistry that merits blasphemous expletives, for sure.