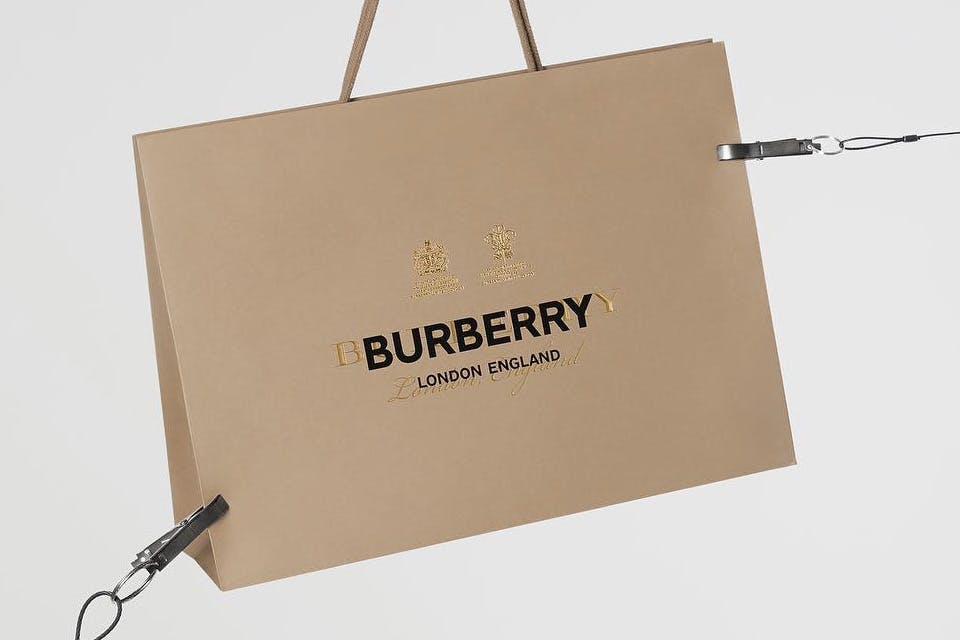 Riccardo Tisci's debut Burberry collection hits the London Fashion Week runway on September 17, and to celebrate, the brand will be selling limited edition pieces from the collection for just 24 hours via Instagram, WeChat, and in-store at Burberry's newly redesigned London flagship.
The items will be available via Burberry's social media channels at 5:30 p.m BST (12:30 p.m. EDT) — 30 minutes after Tisci's SS19 show commences.
The latest digital strategy marks a new era for the British heritage brand under Tisci's creative direction. The chief creative officer, who recently unveiled the brand's new logo, is also in the process of transforming Burberry's London flagship store on Regent Street.
The redesigned store will now house themed rooms celebrating the brand's past and future. At the center of the relaunch will be an interactive three-floor scaffold art installation by British artist Graham Hudson called Sisyphus Reclined. The installation will be in place from September 15 until the beginning of October.
Burberry 121 Regent Street London, W1B 4TB
Next, here's everything we know so far about Burberry SS19.