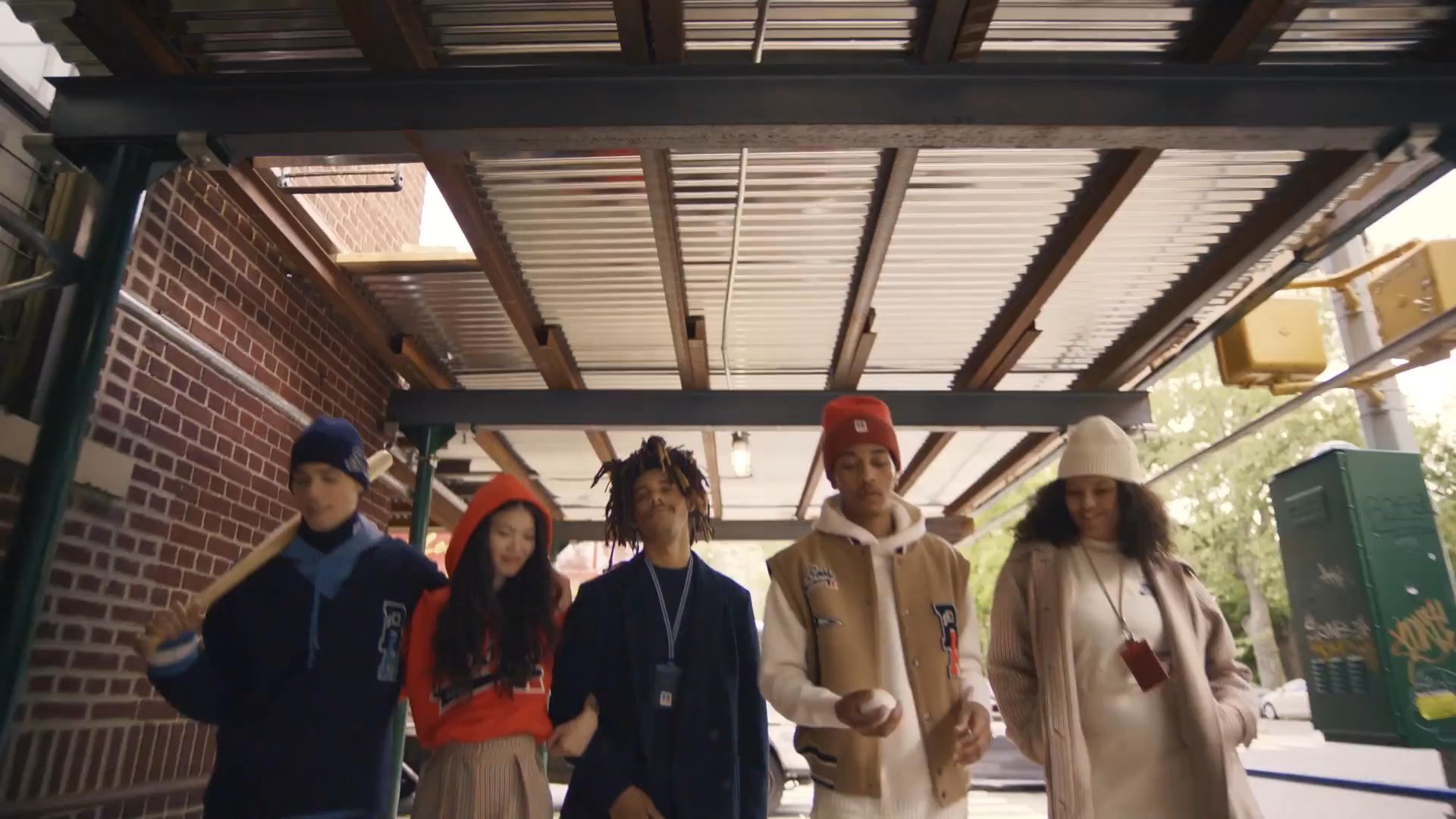 Last season, BOSS joined forces with Russell Athletic to bring us a prep-fuelled collection that explored the intersection of tailoring and sportswear.
The collaborative capsule ranged from definitive sportswear in tracksuits and sweats all the way to high-end tailoring and elegant overcoats, naturally bridging the gap between the two brands, each masters in their own world.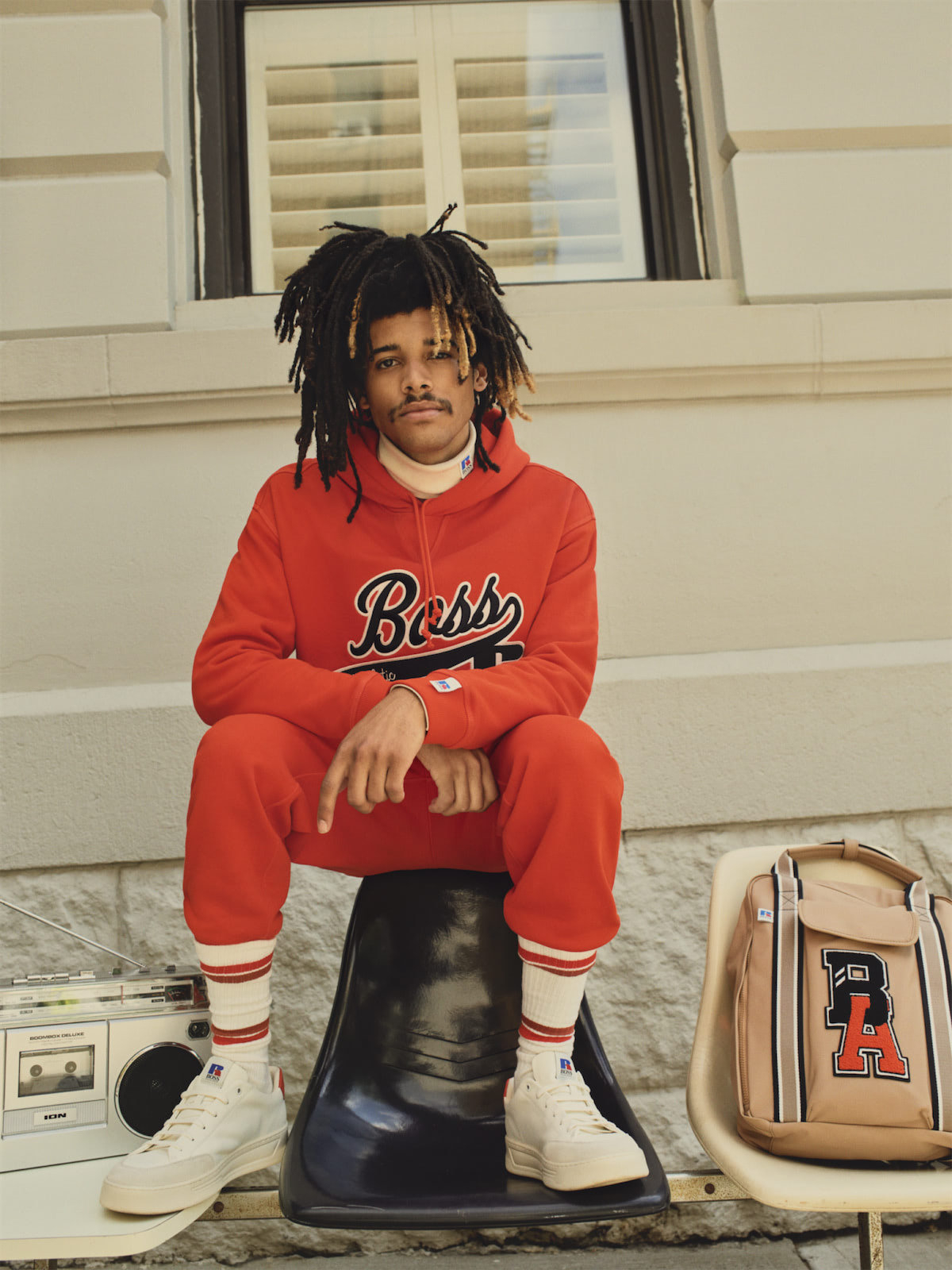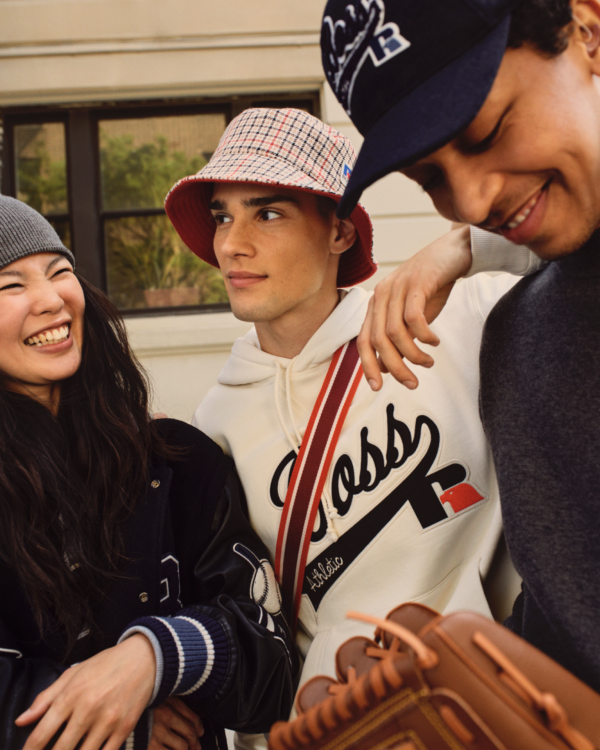 For season two, BOSS x Russell Athletic takes baseball as its inspiration, providing a retro Americana foundation to build on the casualwear-tailoring crossover that defines the partnership.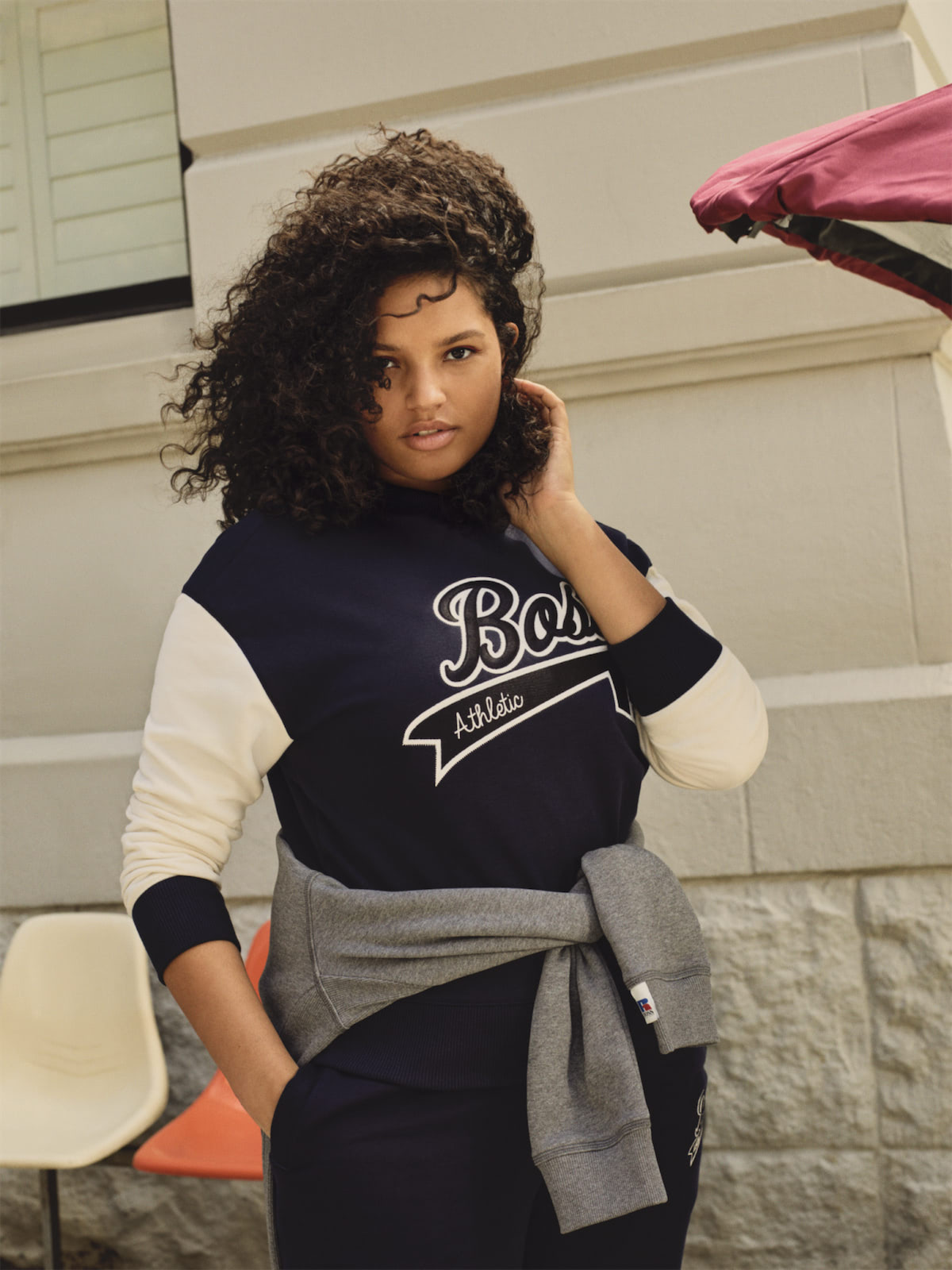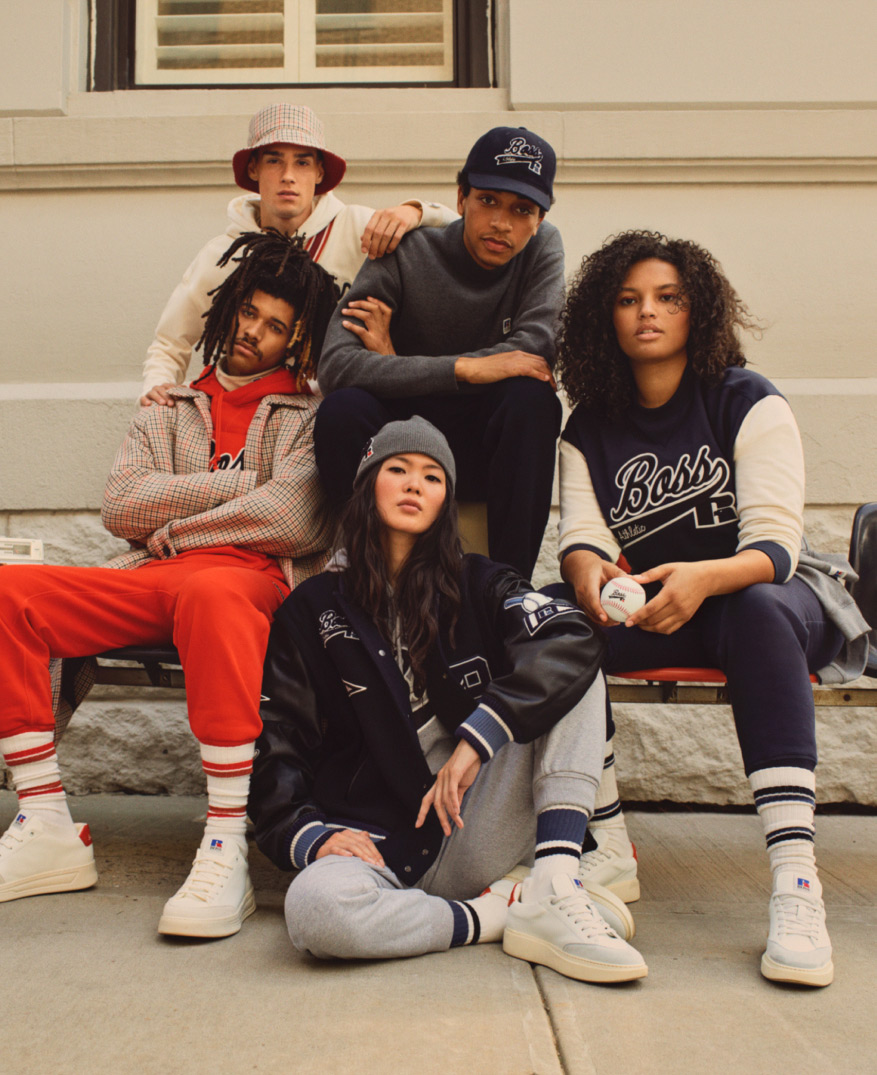 BOSS x Russell Athletic season two brings a fresh perspective to the partnership, but really, the true power of this collection rests in the past.Taking inspiration from the archives of both brands, the pieces are underpinned by easy, '90s-style cuts that feel as relevant today as they did 30 years ago.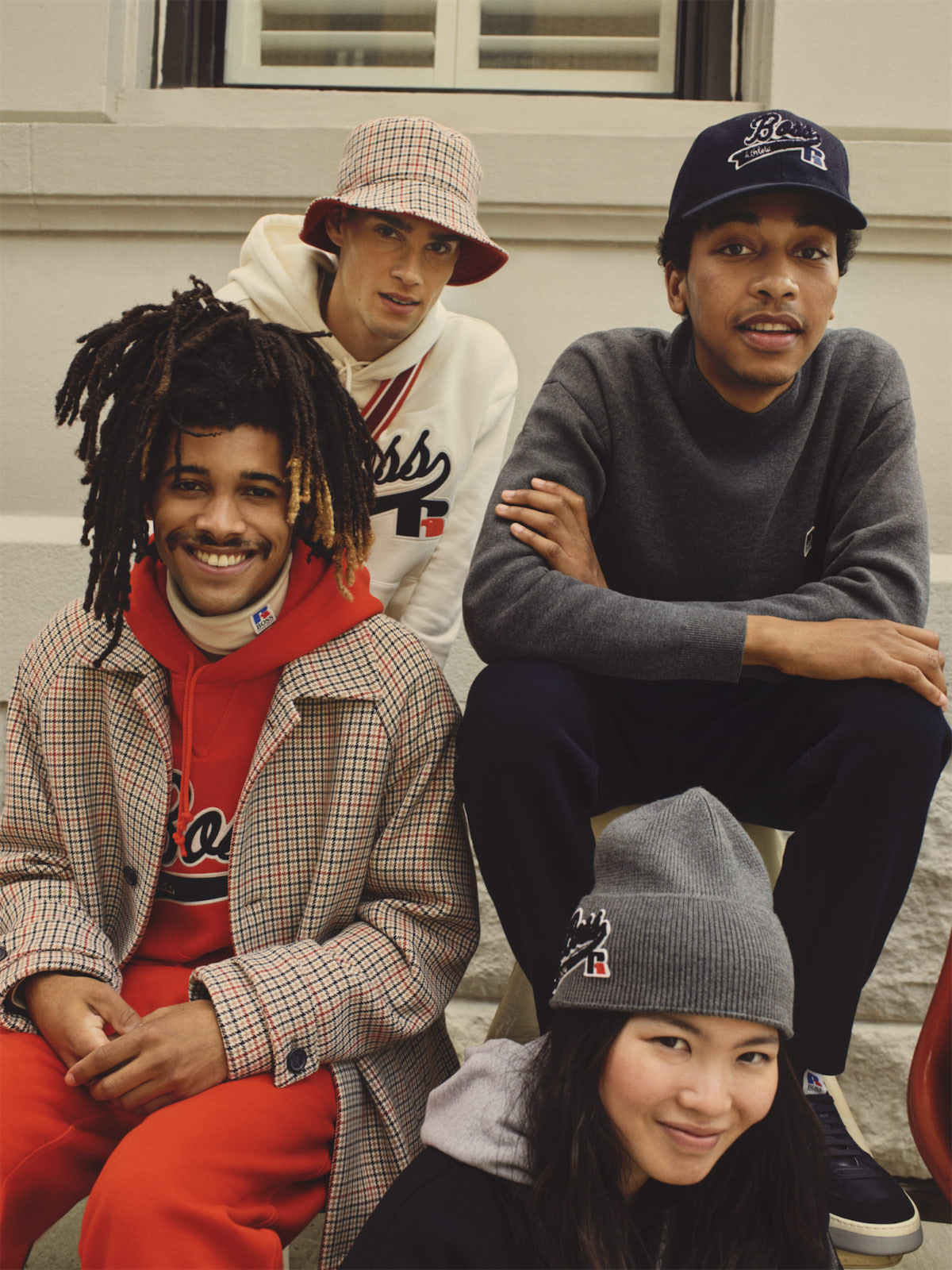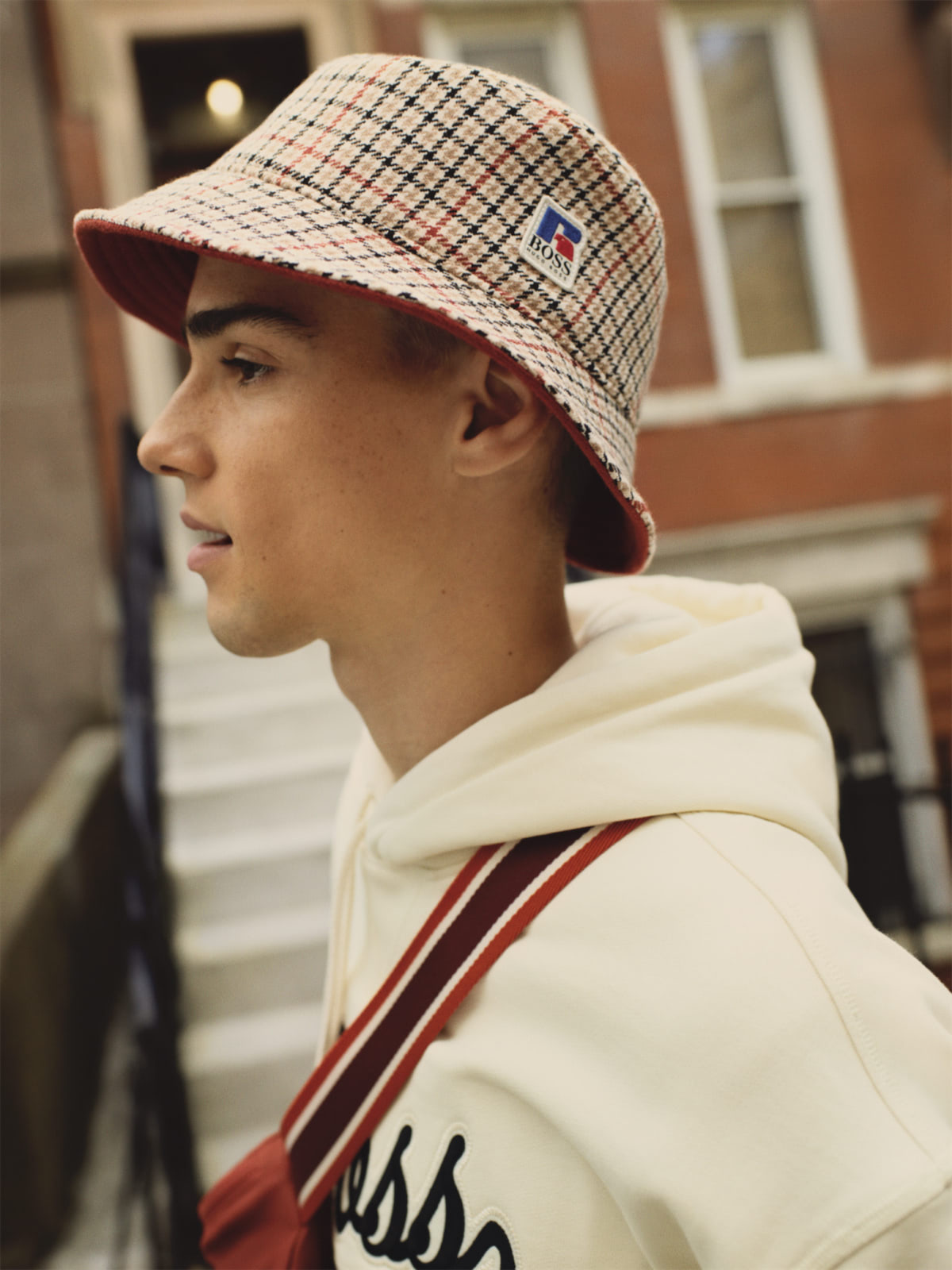 Much like the duo's first collection, season two revolves around a strong base color palette. This time, classic dark blue, cream, and camel are highlighted by hits of orange and mineral blue that infer a sense of sporty style.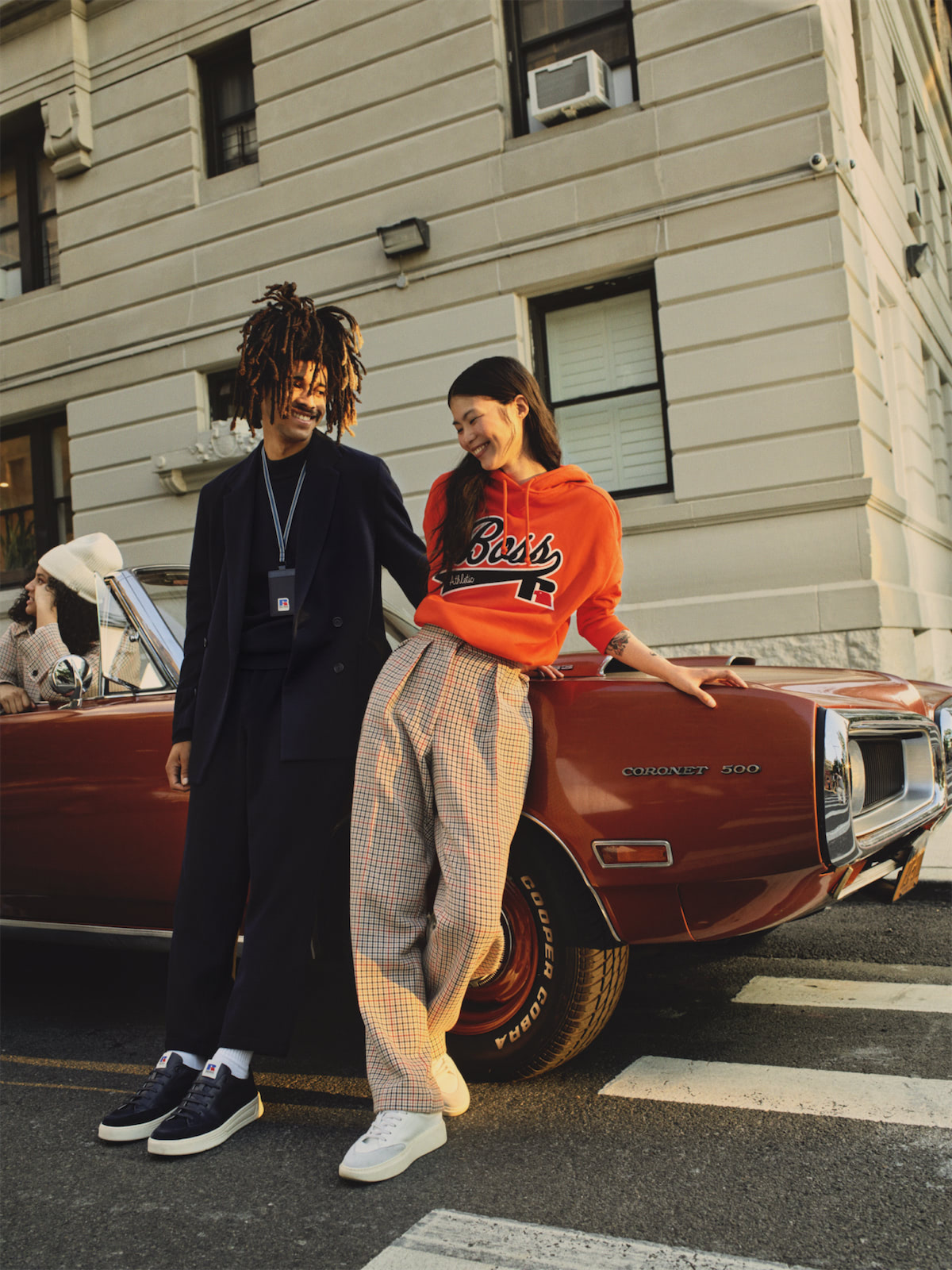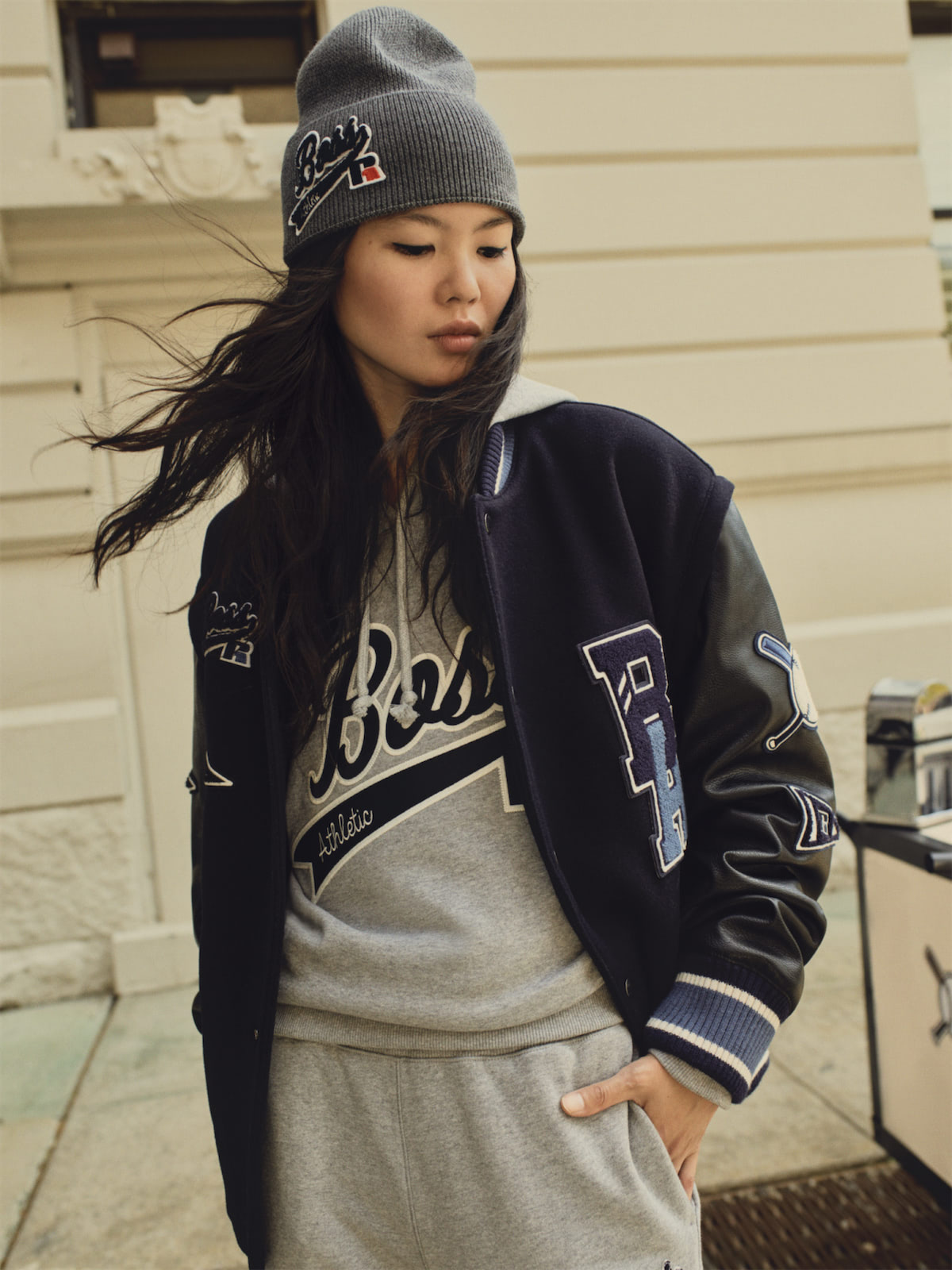 Alongside the color palette, texture plays a central role in the collection. Take the highlight varsity bomber jacket, for example, which features contrast chenille patches to reflect BOSS's DNA of craft and quality and bring a luxurious edge to the sporty silhouette.
The collective spirit of team sports and the unique buzz of baseball is envisaged through the prism of the two labels.
Branding is not to be overlooked, either, thanks to the blended BOSS x Russell Athletic logo, which underlines the collection, giving a strong vintage angle to staple pieces like crewneck sweats which — if you didn't already know — Russell Athletic counts as its own invention.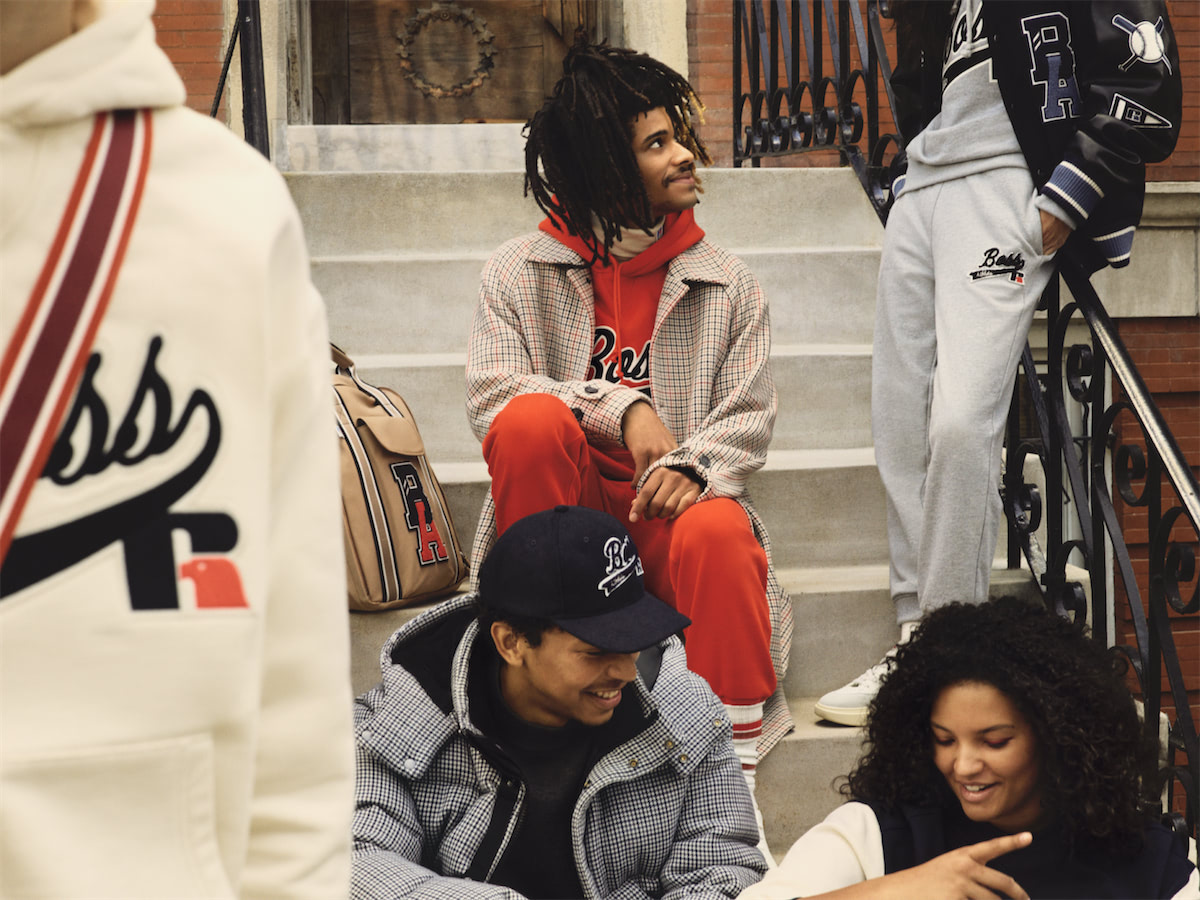 HIGHSNOBIETY TEAM

Executive Producer: Klaudia Podsiadlo
Editorial Direction: Kev Soar
Creative Director: Dimitri Hekimian
Senior Creative: Janak Jani
Editor: Alek Rose
Senior Art Director Digital: Luca Banchelli
Senior Project Manager: Katie McNicol
Senior Brand Partnerships Manager: Momo Kim
VP Client Services: Katarina Zalovic

EXTENDED TEAM

Photographer: Andrew Jacobs - @ajacobs3
Director: Matthew Dillon Cohen - @itsbongoboy
Director of Photography: Eric Yue at Artistry
Production Company: Lola Production
Executive Producer (Lola): Libi Molnar
Producer: Briet Olina + Francesco Rizzi
Production Manager: Nicole Abt
Stylist: Herin Choi
Stylist Assistant: Alana Sardo
Stylist Assistant: Avery McQueen
Hair Stylist: Tamas Tuzes
Hair Assistant: Karla Serrano
Make Up Artist: Linda Gradin
Make Up Assistant: Dalia Younan
1st Photo Assistant: Austin Sandhaus
2nd Photo Assistant: Matt Baffa
3rd Photo Assistant: Eduardo Silva
Digital Tech: TK Kim
1st AD: Steven Valle
2nd AD: Julianne Salemy
1st AC: Sachi Bahra

2nd AC: Brandon Yoon
DIT: Luc Ung
VTR: Joe Dwonszyk
Steadicam Operator: Michael Klein
Crane Operator: Mikie Milia
Crane Assistant: Christophe Johnson
Production Designer: Sharon Vion
Art Director: Achille VanDerHaegen
Art PA: Stefano D'amico
BTS Videographer: Sebastian Jimenez
BTS Photographer: Mikey Burns
Video Truck PA: Gary Phillip
Director's Assistant: Rachel Filler
AD PA: Eliana Roseen
Production Assistant: Eric Soucy, Akeel Nelson, Victoria Brandt, Addison Wemyss, Steele Hamme
Location Manager: Jamie Ives
Location Assistant: Ely Ottenberg
Motorhome Driver: John Buckley
Catering: Elevate
Covid Officer: Ed Wollins
Set Medic: Erick Zucker, Nick Ellereby
Picture Car: Veloce Picture Cars
Casting: Ricky Michiels
Models: Manami at Muse NYC, Hayle F at Jaq Models, Patryk L at Chapter Mgmt, Jacob Ware, Idris at XYNE
Music Supervisor: Maxwell Gosling @littleearsmusic
Sound Mix: Mike Regan
Score: GEEKIN prod by @miagladstone feat @ciscero
Post-Production: Final Cut
Executive Producer: Susy Ramirez
Post-Producer: Ben Spivak, Taylor Rousseau
Editor: Antonio Gomez Pan @Final Cut
Colorist: Adam Scott @Jamm

{"shouldDisplayHeader":true,"shouldDisplayArticleFooter":true,"shouldDisplayPresentedBy":false}