(loading)
Click and drag the Jibbitz™ charms to move them around
(loading)
Click and drag the Jibbitz™ charms to move them around
Rico Nasty & Four Artists Bring Their Personalities to Life In Crocs' Newest Sandal
From restaurant chefs to home kitchens, like it or not, Crocs have become the defacto footwear choice for all walks of life. The comfort-first footwear brand has become so popular that in recent years we've witnessed them become the hero of an unlikely fashion success story. One that counts both celebrities as fans and official collaborators, including Post Malone's ongoing partnership that's spawned five collaborations so far. Even one of our favorite upcycling designers, Nicole McLaughlin, got in on the action with her own outdoor-inspired clog. But what makes Crocs so special and why are they so popular? Its appeal can be traced to the brand's inconspicuous looks and affordable price tag, but a large part can be attributed to its cultural status as an easy-going, anti-fashion statement of sorts. This, coupled with Crocs' universal "Come As You Are" mantra and allowing fans to curate their personalities onto the footwear itself via symbolic Jibbitz™ charms, has helped Crocs earn its spot at the intersection of comfort and style. Now, Crocs is applying the very best of its iconic clog silhouette to a new two-strap sandal mold – the Classic Crocs Sandal – for Spring/Summer 2021, creating even more opportunities for personalization and creative self-expression. That's why we invited five creators — including rapper Rico Nasty, musician and visual artist MLMA, YouTube personality Kemio, singer Beabadoobee, and Chinese recording artist Victor Ma — to use Crocs as a canvas to express themselves and celebrate their personalities. We documented their thought process as they imagined alternative worlds where these personalities could roam free. Through their own words, we look at their background, the inspiration behind these worlds, and how it translates into the Crocs they've curated.
Rico Nasty's punk rap demeanor and penchant for sugar trap have cemented her status as one of the most eclectic rap stars of our time. Rico's concept of "Nasty vs. the World" comes from her temperamental nature. "To be honest, I can be moody and mean," she explains. "I'm not perfectly one way or the other. I allow myself the process to feel and address whatever arises. This keeps me honest and gives me the freedom to be true to myself."
On her genre-bending rap persona: "There are no rules to what I do. If I feel like mixing genres one day, I'll do that. But if I feel like falling into whatever category my mood brings me in, whether that's just instruments and stuff like that, then I'll just do that. It's all about the vibes."
"I don't really think it's a persona — it's just a vibe."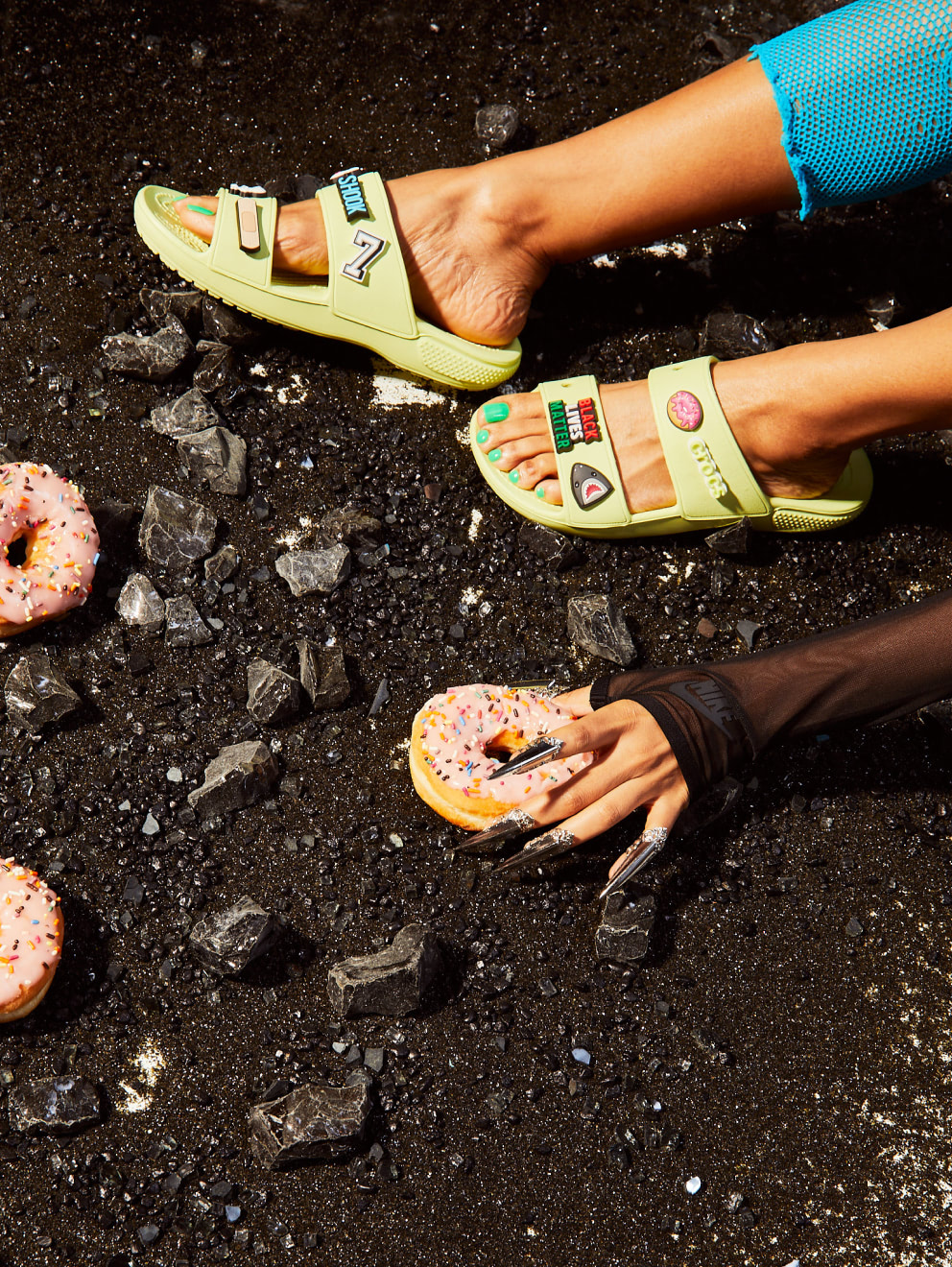 On her use of alter-egos: "They tend to be a defense mechanism because you're a little bit weird and you don't want people to know how weird you are so make yourself an onion. You shouldn't know everything about the person, as soon as you meet them, you should gradually. That's why I made all the different personas because they all represent me at different stages. I always wind up going back to them to push me further into the future or to grab something that I need to learn from the past, and bring it to the future."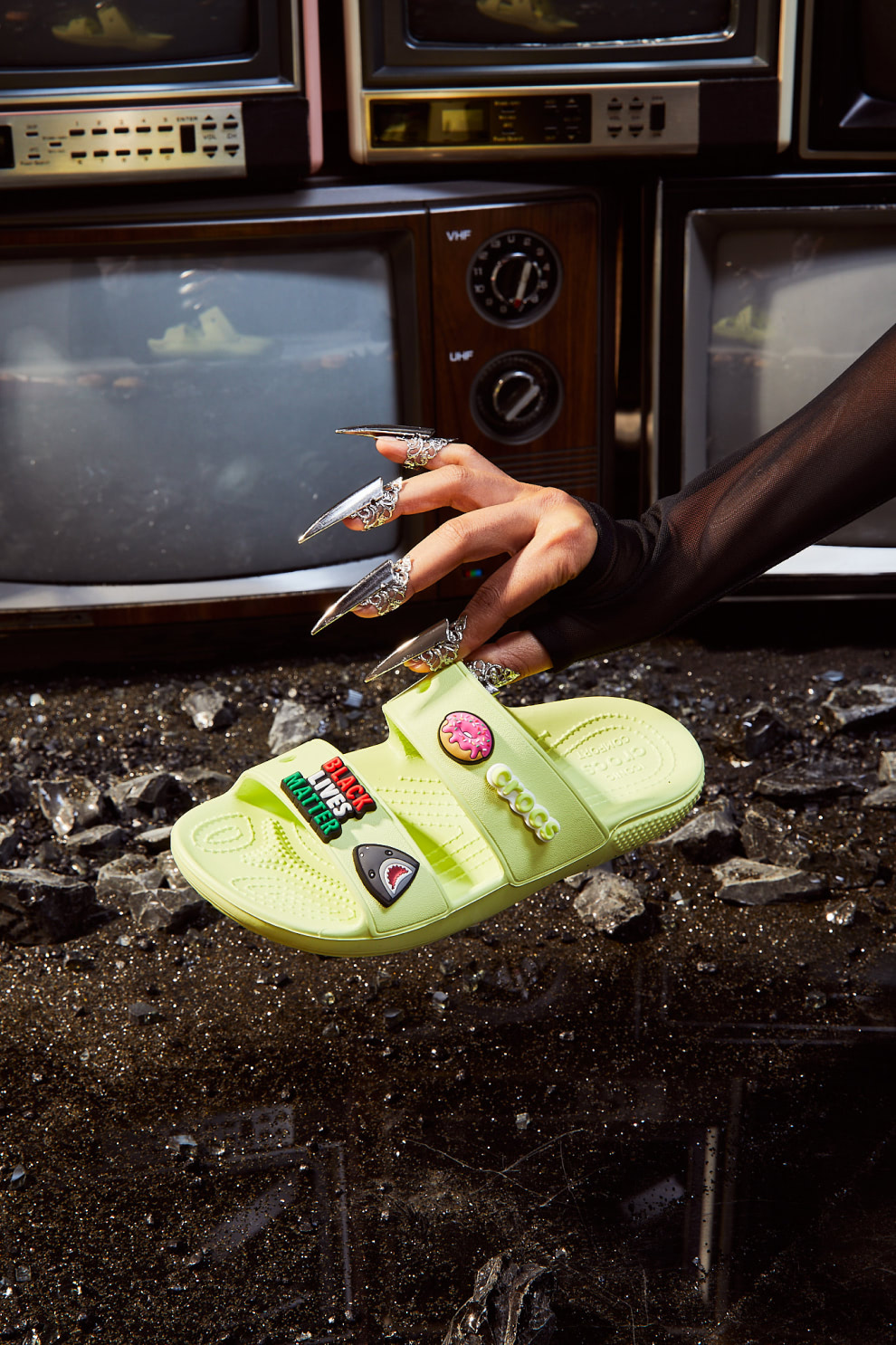 On her personal style and relationship with Crocs: "I wear Crocs with anything and wore them to New York Fashion Week because I can't wear heels. It started in high school, everybody was wearing Crocs and I worked at Popeye's so I had to get some Croc-style shoes. I bought Crocs and wore those to work, and I'd buy the Jibbitz™ charms so it was just always something that I loved. When I got into show business and performances and touring, it was like, "Where are my Crocs?"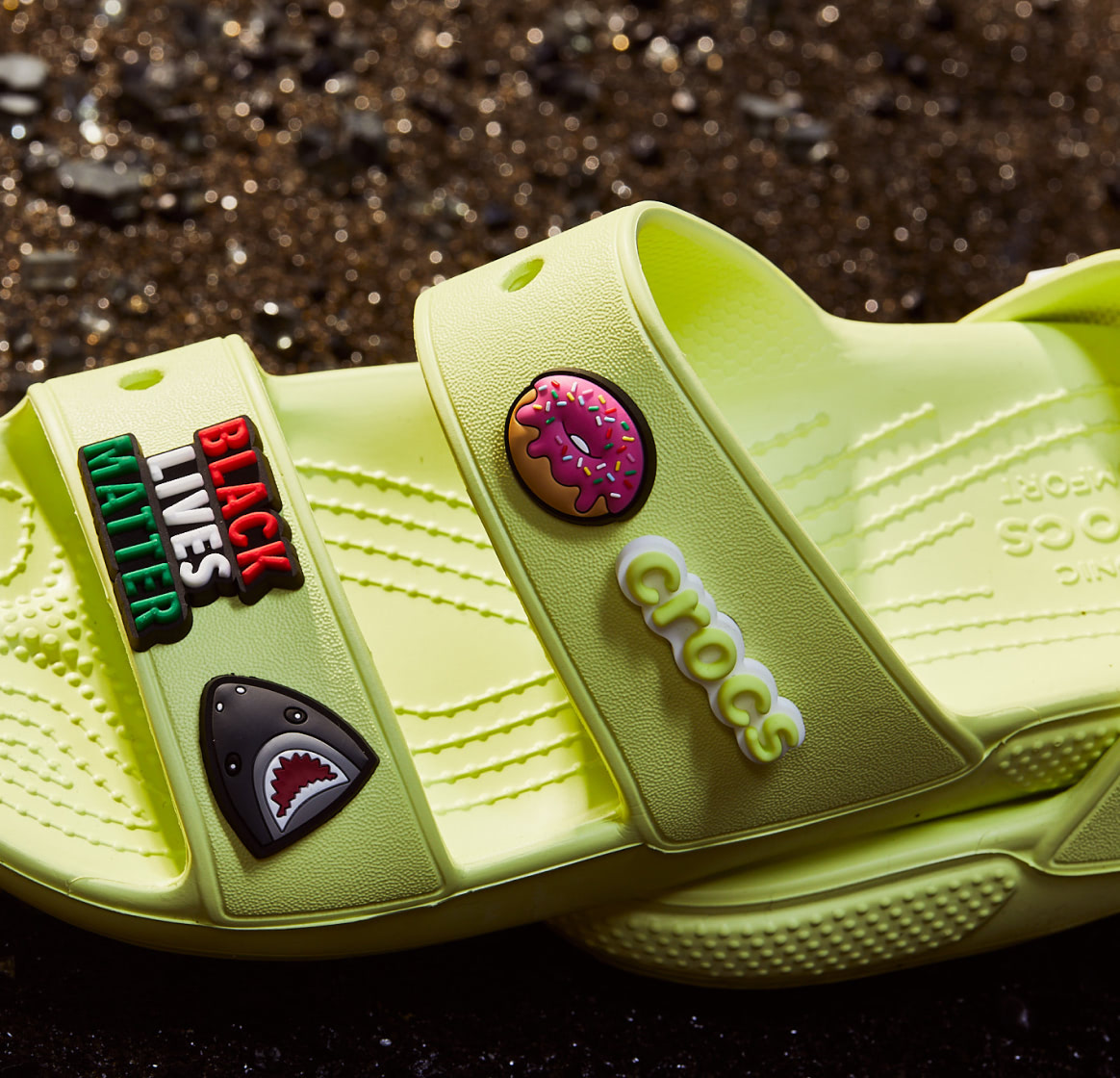 "Crocs and a blanket, that's all I ever ask for when I get off stage."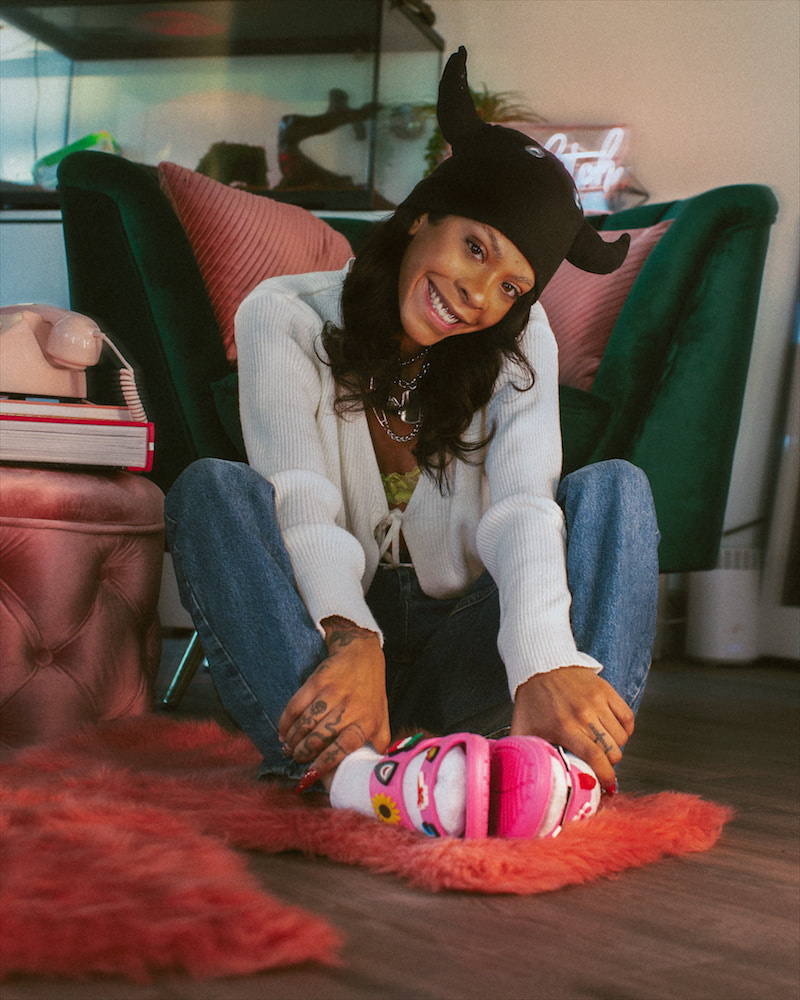 Beatrice Laus, or Beabadoobee as she's known professionally to her nearly one million Instagram followers, is a young Filipino-born British singer-songwriter who shot to fame in 2017 for her indie hit "Coffee." Beabadoobee's concept captures the spirit of female empowerment and hopes to inspire other young girls coming of age. "Girls rule — more people need to know this and sing this proudly," she explains. "I've been saying this as much as I can about all the powerful girls and musicians and artists I admire."
On what inspires her work: "I draw inspiration from anything really — from my own life experiences or movies or from artists and bands that I like. I did that with my new album, Fake It Flowers." Her advice for girls trying to figure life out: "Just keep doing that. It's going to take a while. I'm 20 and I still don't know what the hell I'm doing. So it's okay to make mistakes."
"Bedrooms are nostalgic because it's the only place that sees you cry and get angry and go through any emotion."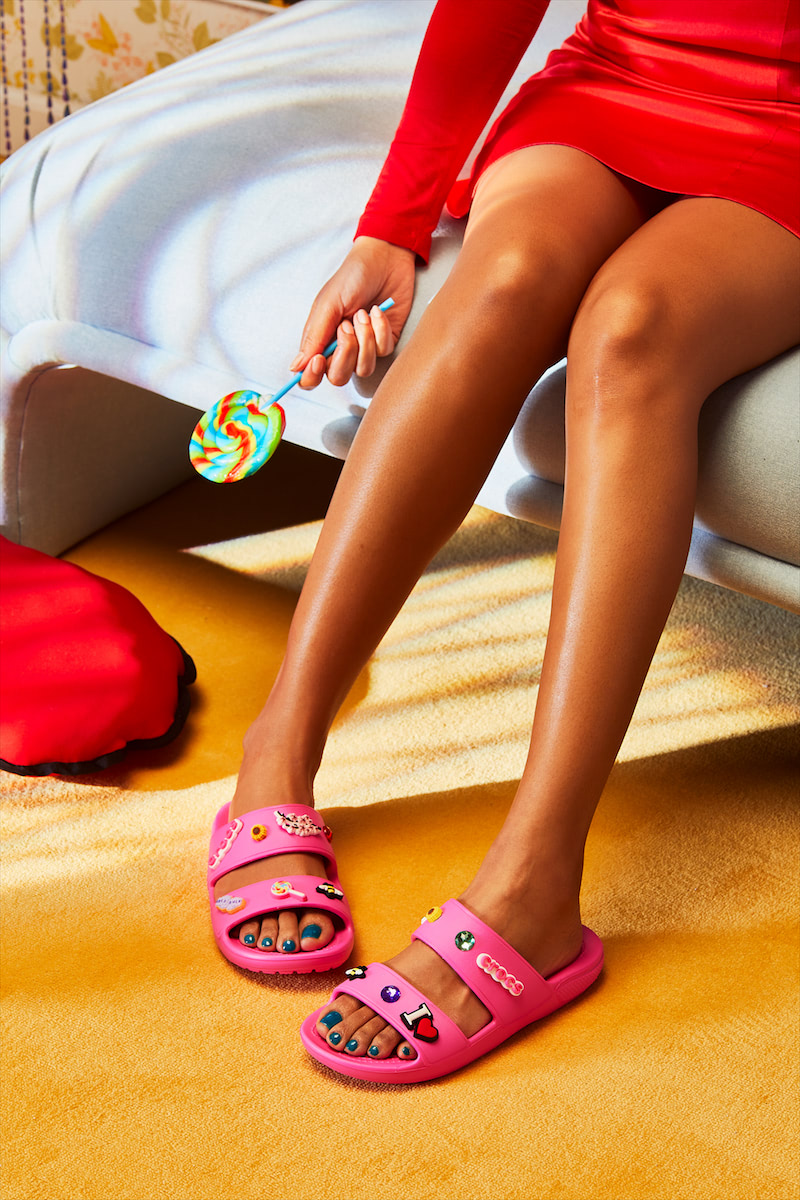 On why she chose her childhood bedroom for her scene: "It's nostalgic because it's the place where it sees you go through any type of emotion. I think bedrooms know you the best out of everyone you know."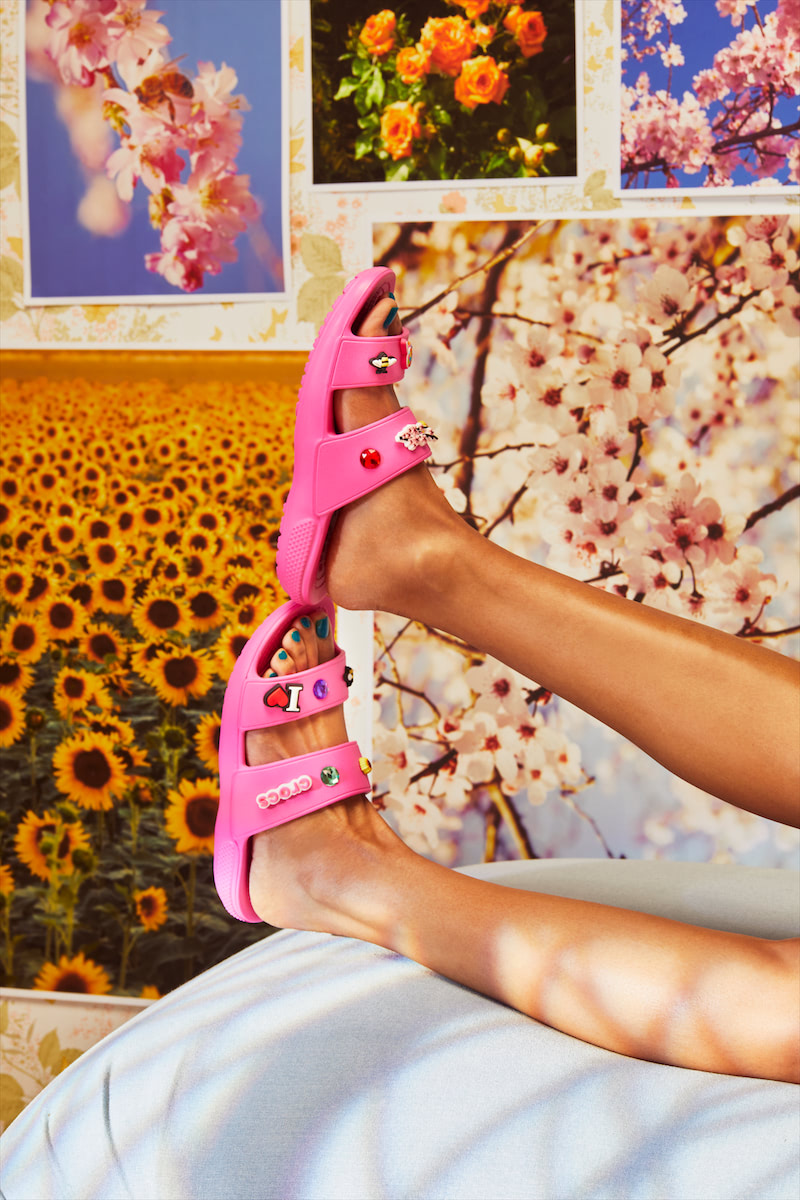 On her personal style and relationship with Crocs: "I dress for comfort. I also think if something's really pretty, it doesn't have to be super expensive. I honestly think you can style Crocs with anything if you put your mind to it. Jibbitz™ charms are cool because you can express yourself in any way. I chose a sunflower that pays homage to my recent album, Fake It Flowers. I also chose a cherry blossom because I like the colors and it's a pretty flower. I also chose a bumblebee because my name is B and I like bumblebees."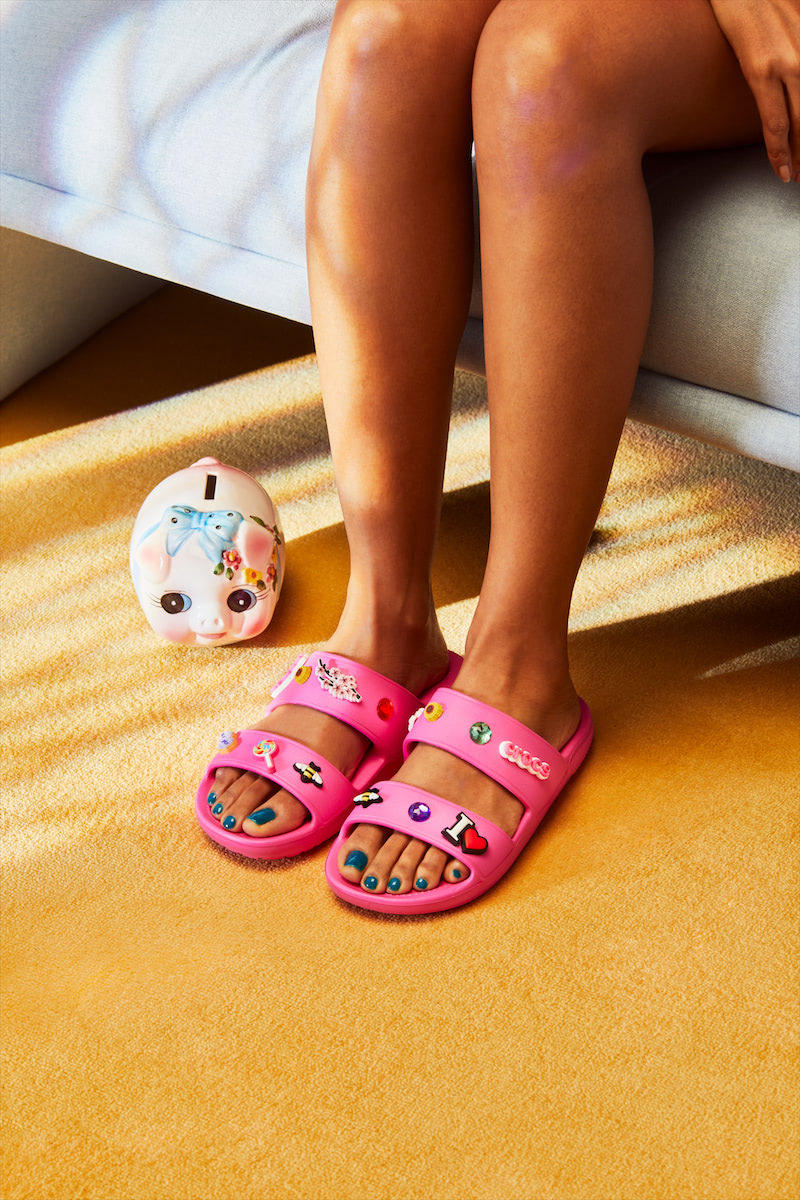 "I chose a 'Girls Rule' Jibbitz™ charm because that's just a fact, girls do rule."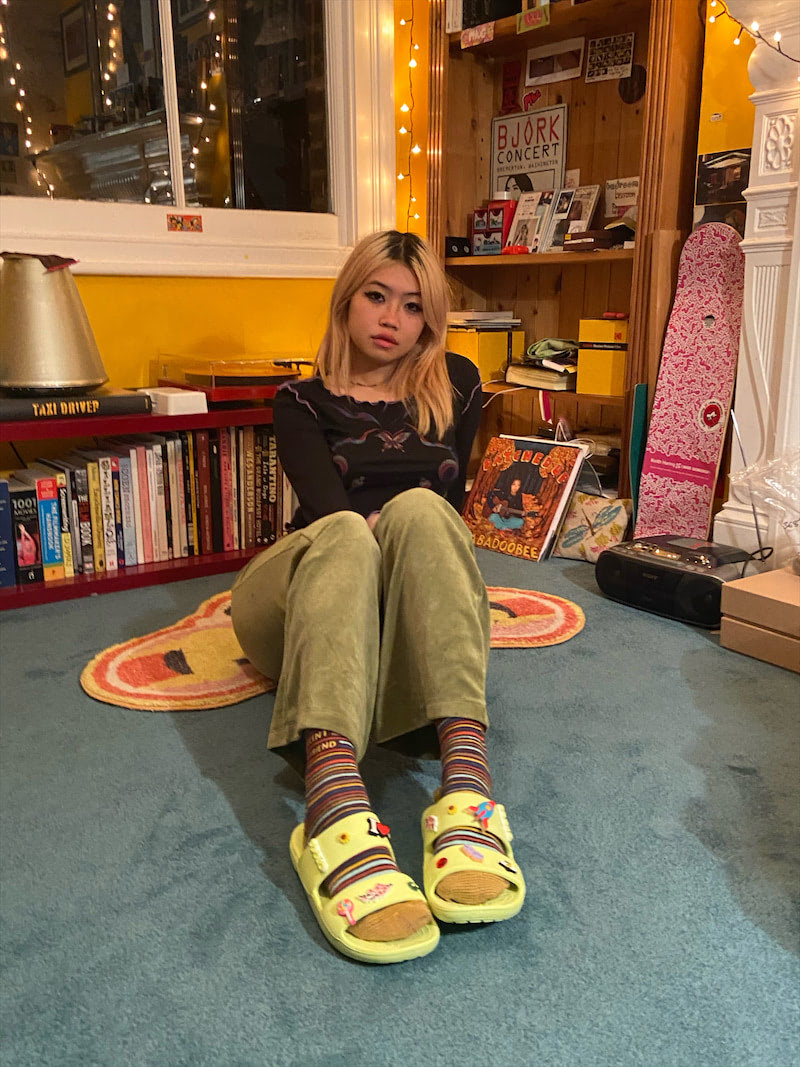 It may come as a surprise that a social media personality could be shy, but that's exactly how model and Japanese YouTube star Kemio describes himself. Judging by his nearly two million channel subscribers, being shy clearly pays off. Kemio's concept is heavily inspired by a fictional punk rock band from a Japanese manga. "My alter ego is shy and quiet," he explains. "A lot of people who know me from social media might think I'm super loud and confident, which I am, but most of the time I feel like the opposite."
On balancing his shy personality with being a social media star: "I consider it as a job now. So I feel like there's no line between my personal life and professional side. I'm Kemio 24 hours a day. I'm always on social media. My real name is Kenta, so I feel like there are two different personalities in my mind. When I meet new people and they don't know who Kemio is, I'm a little shy as if I were Kenta again. But when I meet a new person and they recognize me as Kemio, I automatically switch Kemio's personality. I'm more comfortable with it."
"I feel like there are two different personalities in my mind."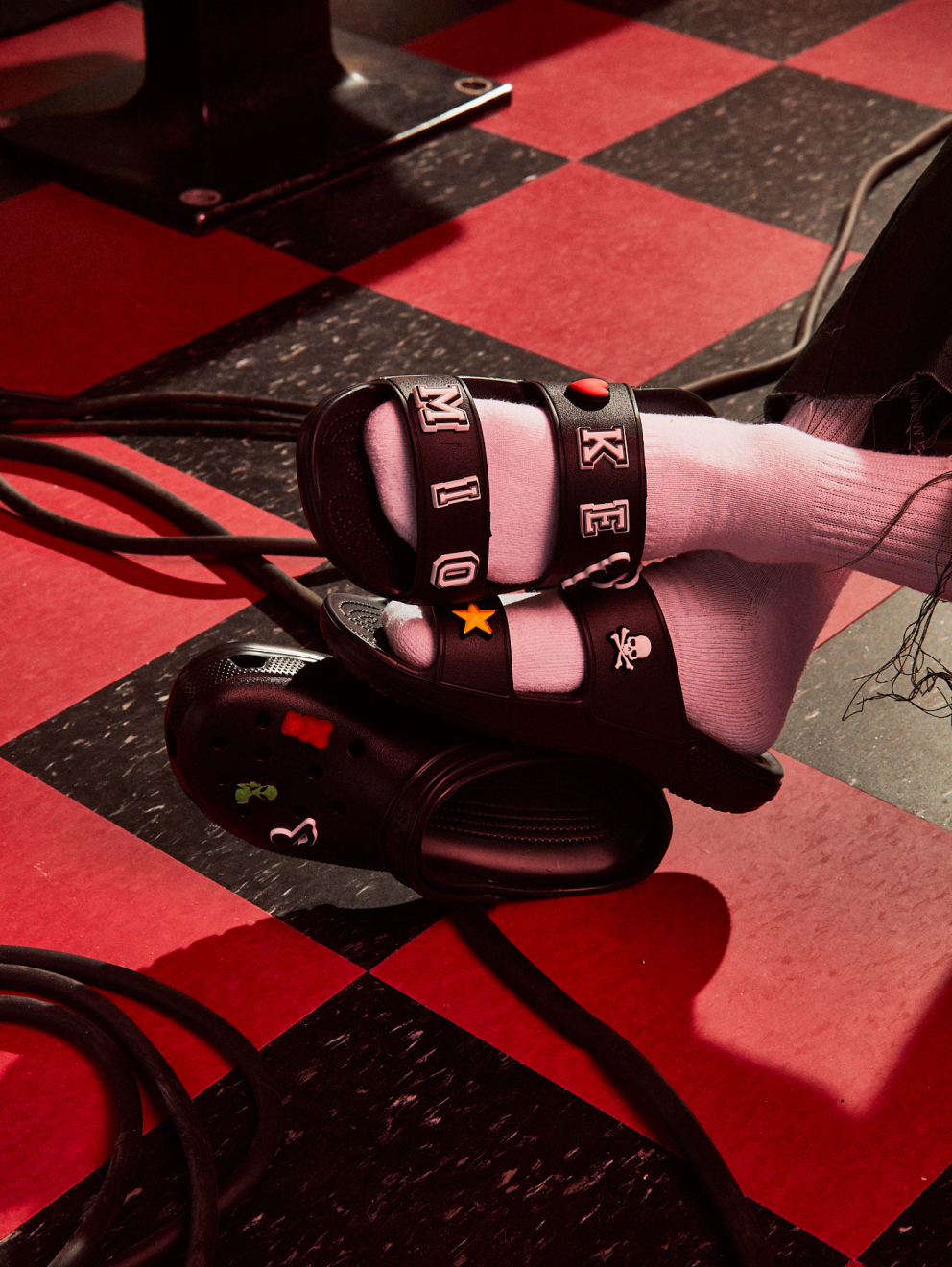 On the inspiration behind his concept: "I was obsessed with [this Japanese manga] when I was young. The main character wears a lot of BDSM-wear, and I was inspired by that punk style of fashion. So when I was thinking about these Crocs, I wanted to bring the punk rock inspiration and pull it all together." On his connection to punk music: "I was listening to Miley Cyrus' new album, and there was a song with her and Joan Jett. After I listened to it, I wanted to learn more about Joan's music."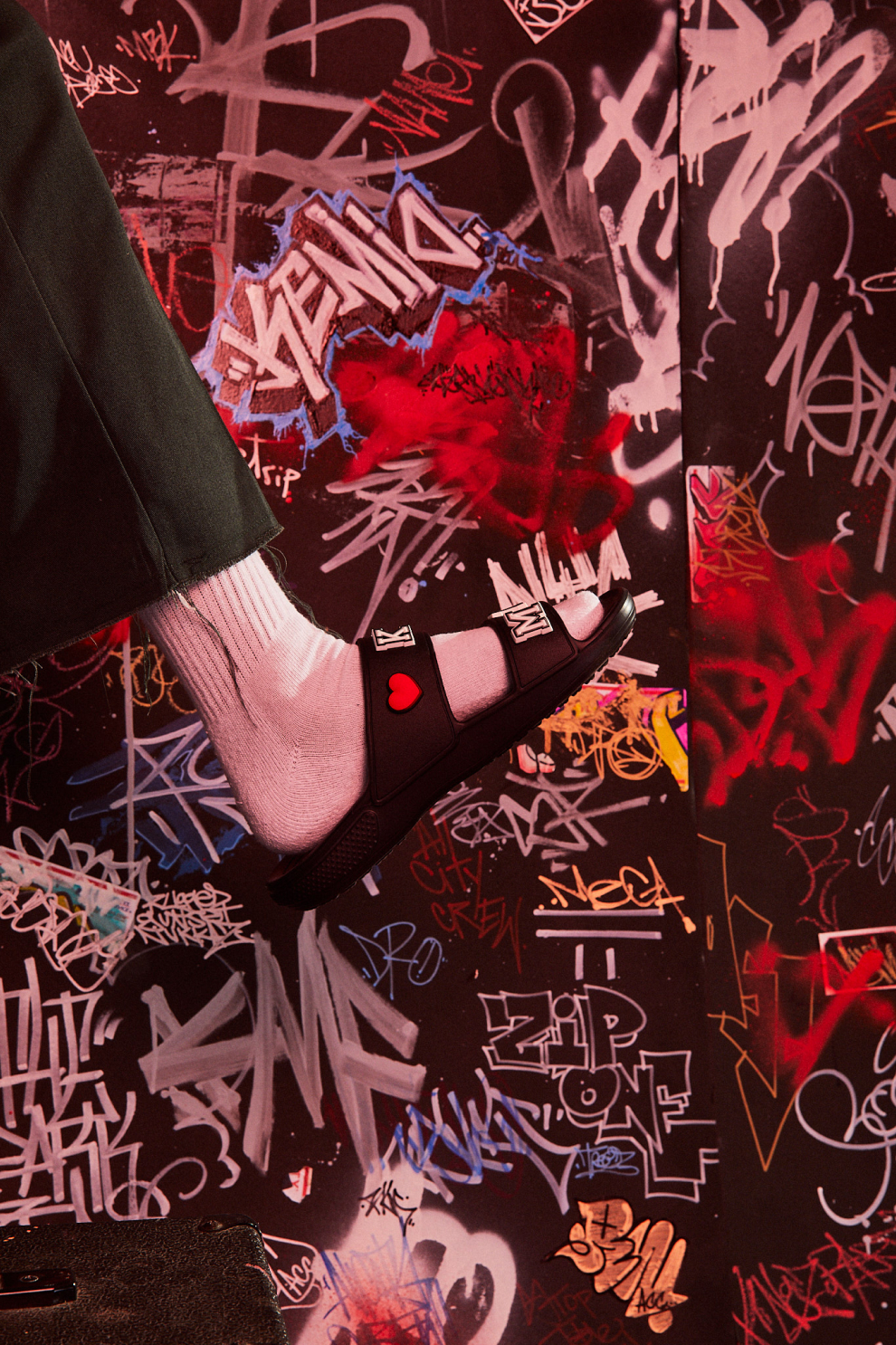 On his personal style and how he wears Crocs: "I don't really have a word for my style. I wear whatever I want. Sometimes I'll shop for streetwear or do vintage shopping. Everybody knows Crocs are super comfortable, so I'll wear them around the apartment, to walk my dog, or do some grocery shopping. Crocs can honestly fit with any outfit."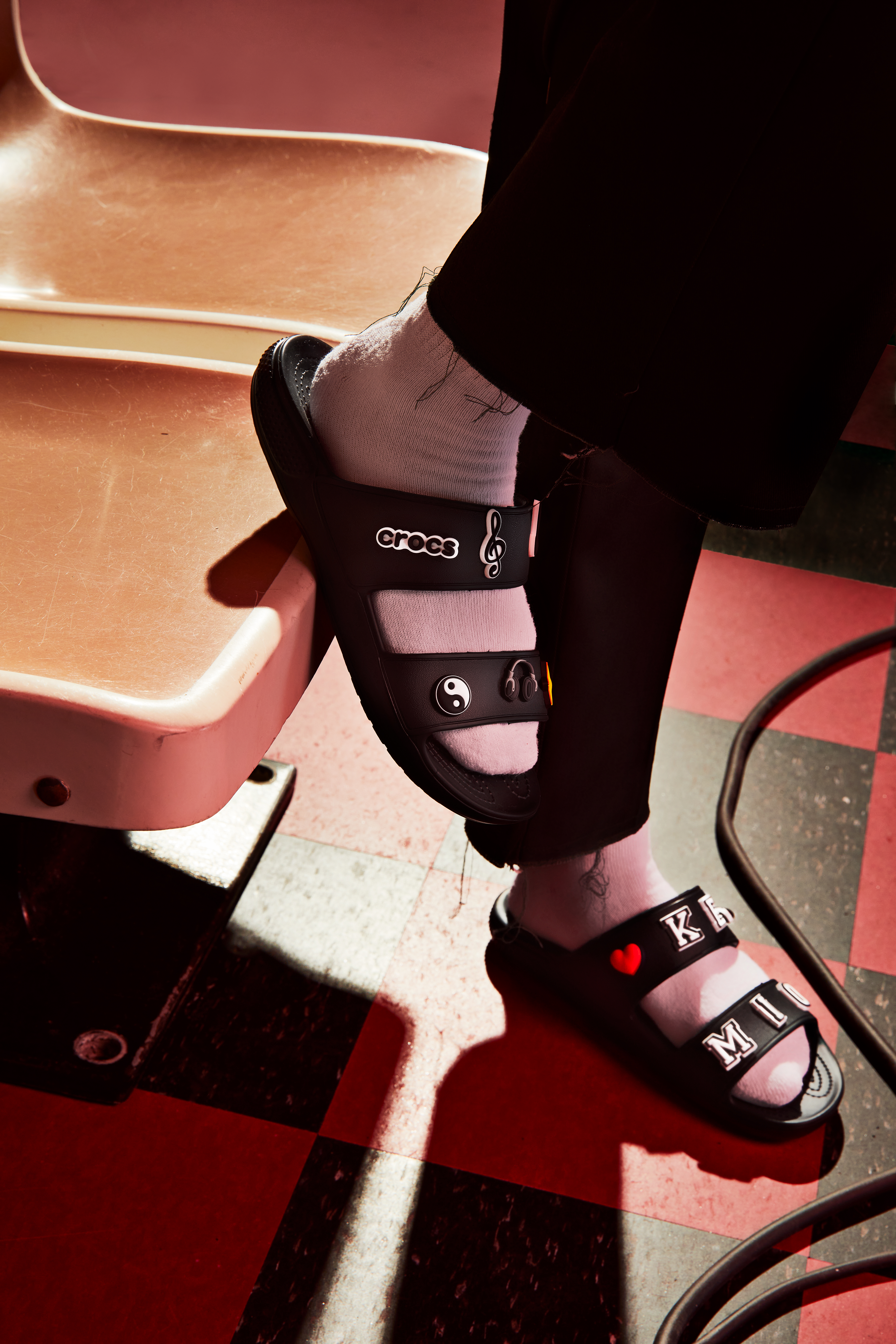 "Everybody knows Crocs are super comfortable."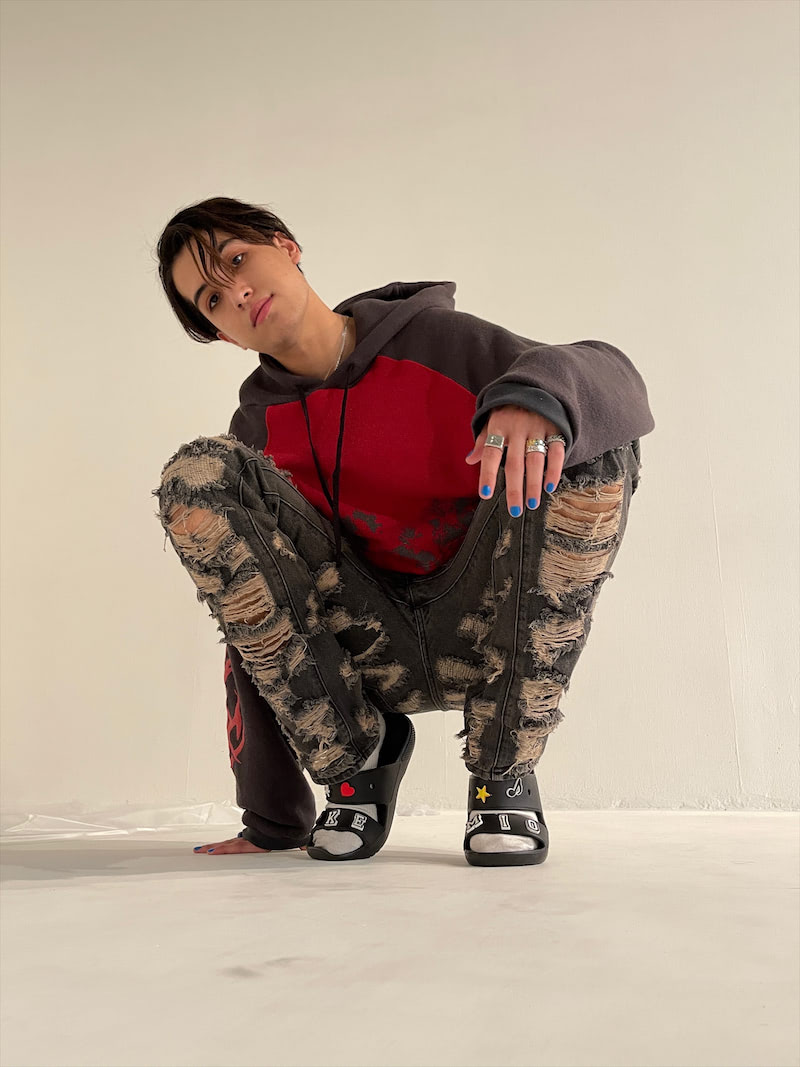 MeLoveMeAlot, or MLMA as most fans know her by, is a Korean rapper and visual artist who uses her wild personal style as a canvas for expression. In fact, MLMA's intriguing style is no stranger to Crocs and was tapped to front the campaign for the Crocs x Kentucky Fried Chicken collaboration last February. For her latest Crocs project, she reimagines her pair of curated Crocs as a pair of twin villains. "Each villain wears opposite-colored Crocs, but both function as one," she explains. "The villains do all my bidding and are essentially strong characteristics and attributes split into two. One of the twins is shy, kind, and sweet. The other is wicked, daring, and brave."
On where she draws inspiration for her work: "I get inspiration mostly from my life and my feelings — I just like to live my life and then experience all the mistakes. Meeting people and hanging out with friends, partying or falling on the floor, all that life experience. I like to put that into art."
"I like to live life and experience all the mistakes."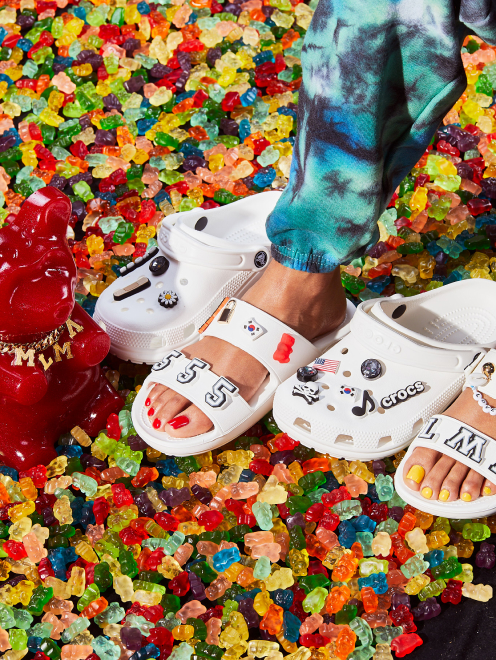 On her alter-ego concept: "I always think to myself that I wish I had a friend just like me, but different. These friends would never leave you and you can always do something together. I'll never do anything illegal or bad in real life, so if I had a twin sister, I will go all over the world, just doing a bunch of stuff, like money, jewels, and maybe I'll give that to poor people or whoever likes my evil villain friends."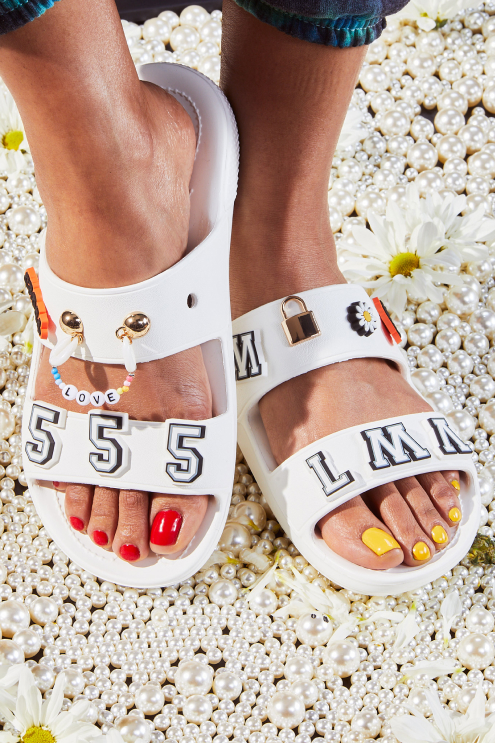 On her personal style and relationship with Crocs: "I wasn't really into Crocs before, but I did the Crocs x KFC collaboration and tried them on and they were so comfortable. Ever since then I couldn't stop wearing them. When I go to the airport or anywhere I need to be super comfortable I wear them. Especially the Jibbitz™ charms, it looks really cool together with my loud outfits."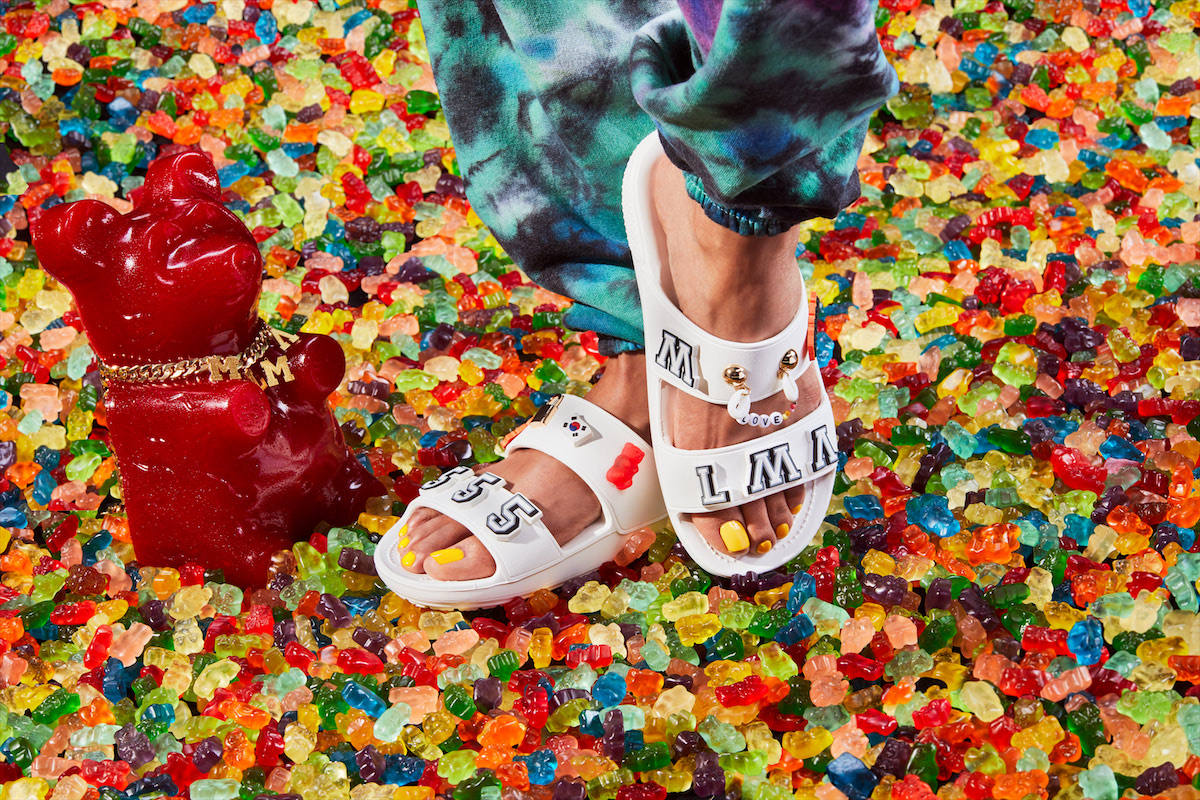 "Ever since my Crocs x KFC collaboration I couldn't stop wearing them."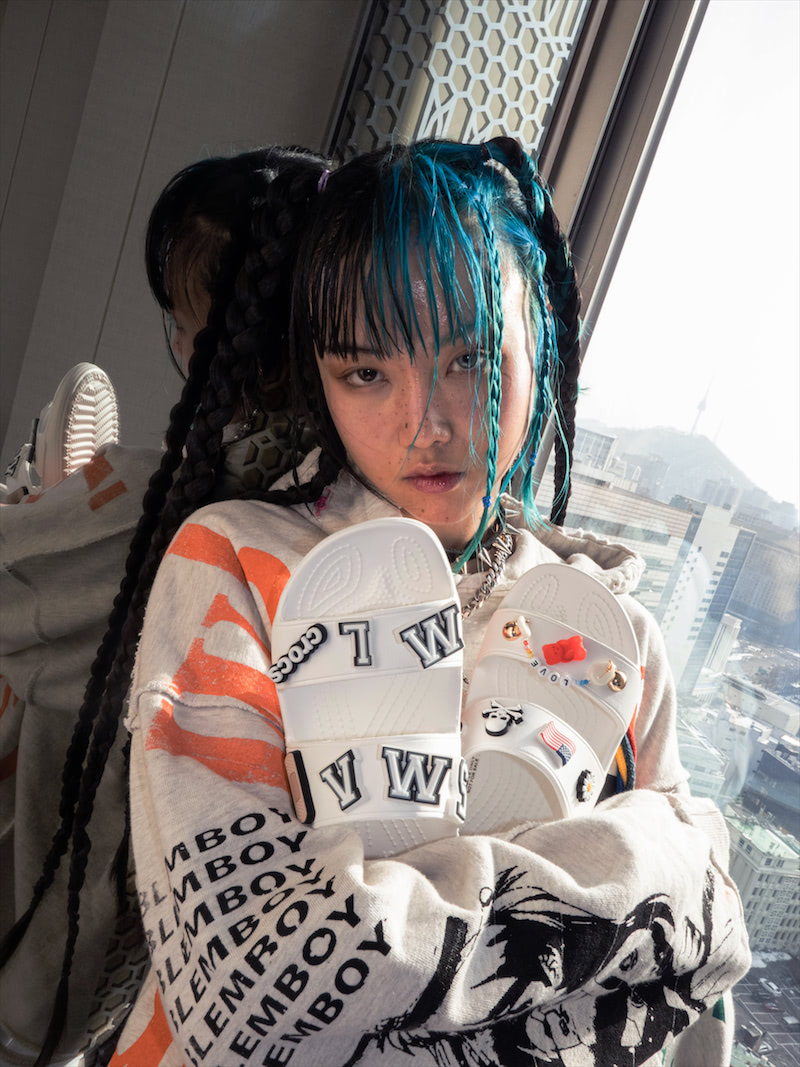 When Chinese-American artist Victor Ma isn't working on his music career, his imagination often gets the better of him. That's how Ma ended up with his otherworldly Crocs concept that begs the question, "Are we all aliens?" His curiosity about the universe and the existence of humans on earth gets the better of him whenever he has some downtime. "Maybe we've always had close contact with aliens and we exist because they created us," he ponders. "What are the chances, right? The extinction of dinosaurs was caused by a meteor — who sent that meteor?"
On his professional background: "I worked for the entertainment business and I'm an artist. I do a little bit of music, acting, TV, and film."
"Science fiction has always been around throughout my life."
On his alter-ego concept and the thinking behind it: "Sometimes I wonder if human beings are from earth in general. Sometimes it gets me thinking maybe our ancestors are from thousands and thousands of lightyears away, and we're not originally from this planet. We came here with different religions and you have all these different myths. Are we from planet earth? Our ancestors might be from another galaxy or another star, you know what I'm saying? I don't know who sent the meteor to kill all the dinosaurs. Who knows, it might be us."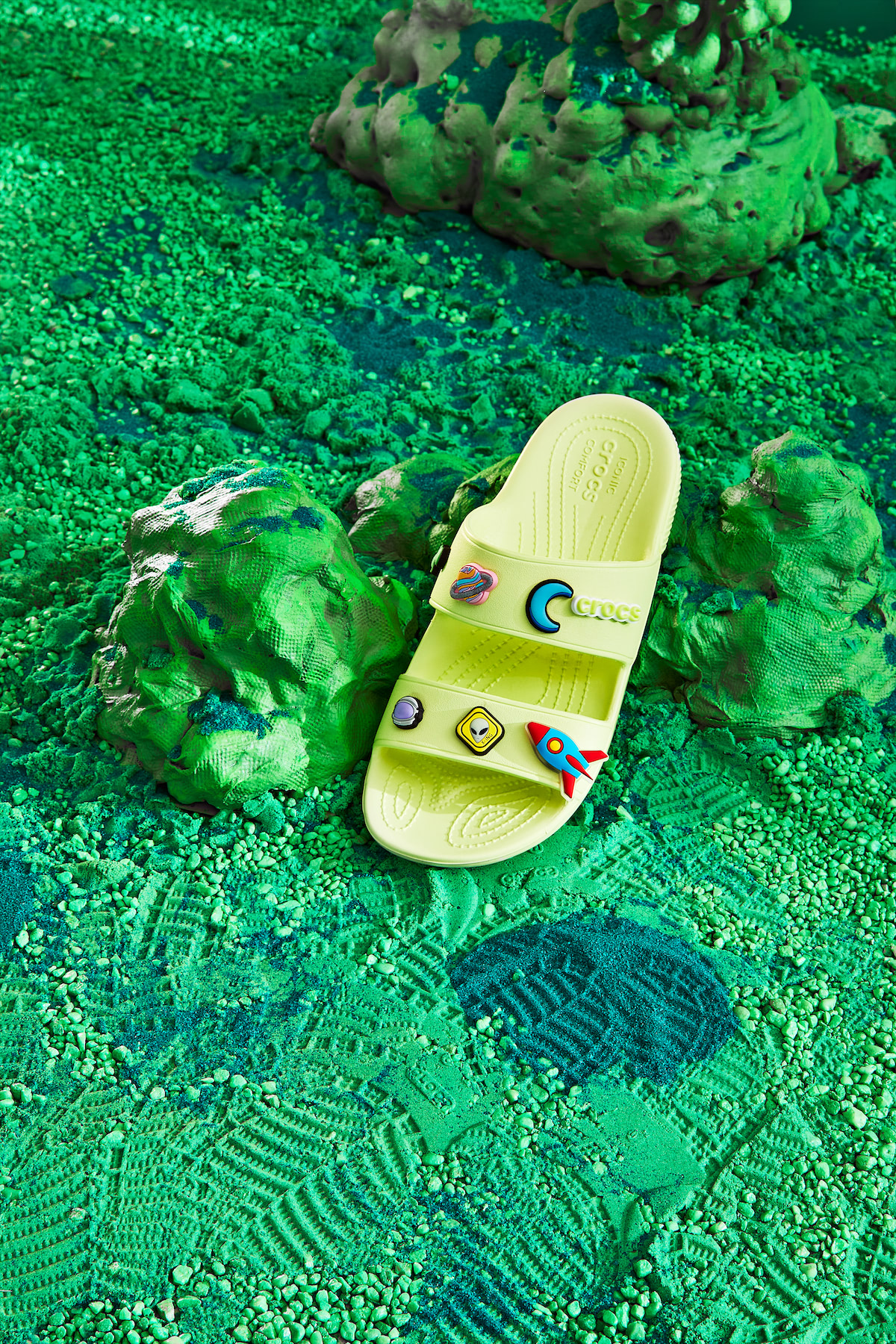 On his personal style and how Crocs fits in: "Comfort is number one. It doesn't matter if it's with my body or my mind, I have to be in a very relaxed state. If I'm wearing something that I'm not comfortable in, I don't think I'm ever going to put it on. Number two is being visually comfortable for others because you don't have the opportunity to communicate with everyone you see. Crocs have a ton of different Jibbitz™ charms that you can choose from and customize — that itself is a way of expressing what you want to present to the world and the people around you, and what they see."
On his most memorable Crocs experience: "I was made fun of in middle and high school for wearing Crocs. They were hot pink Crocs and I wasn't really thinking much about it at the time. I just thought they were comfortable and the dopest shoe."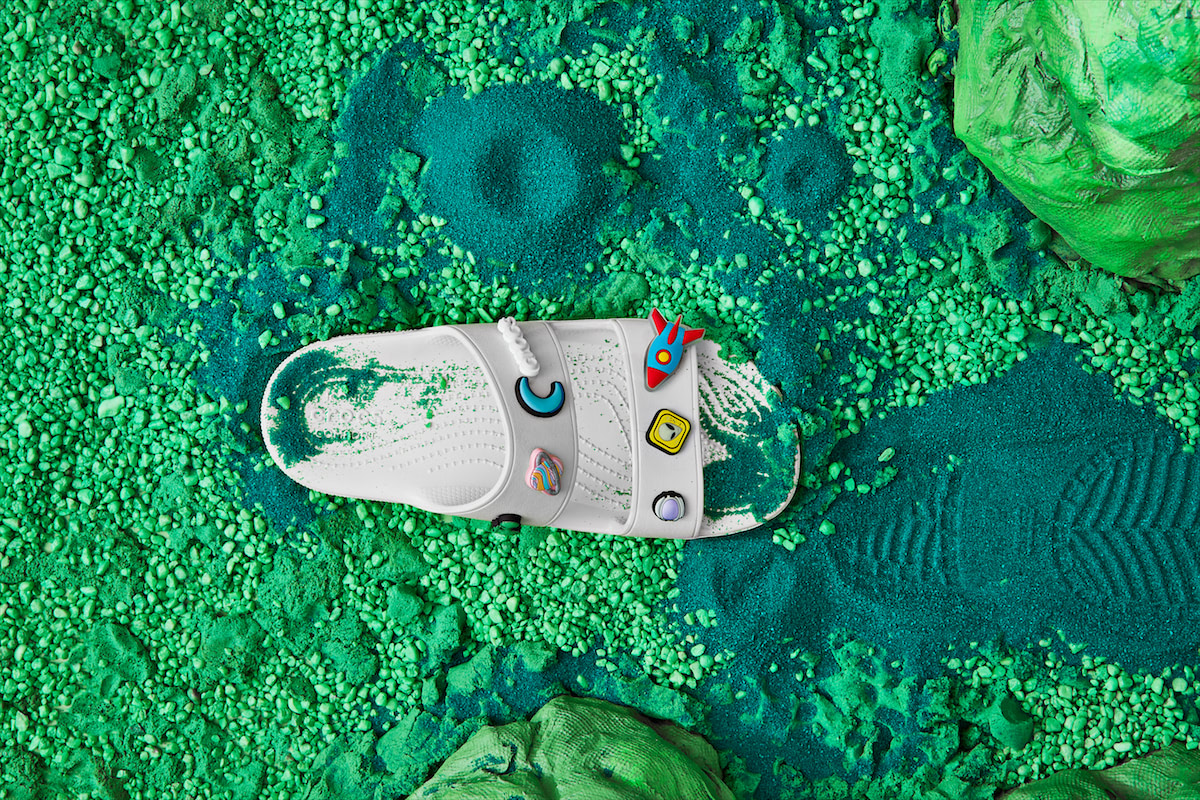 "I was made fun of in middle and high school for wearing Crocs."