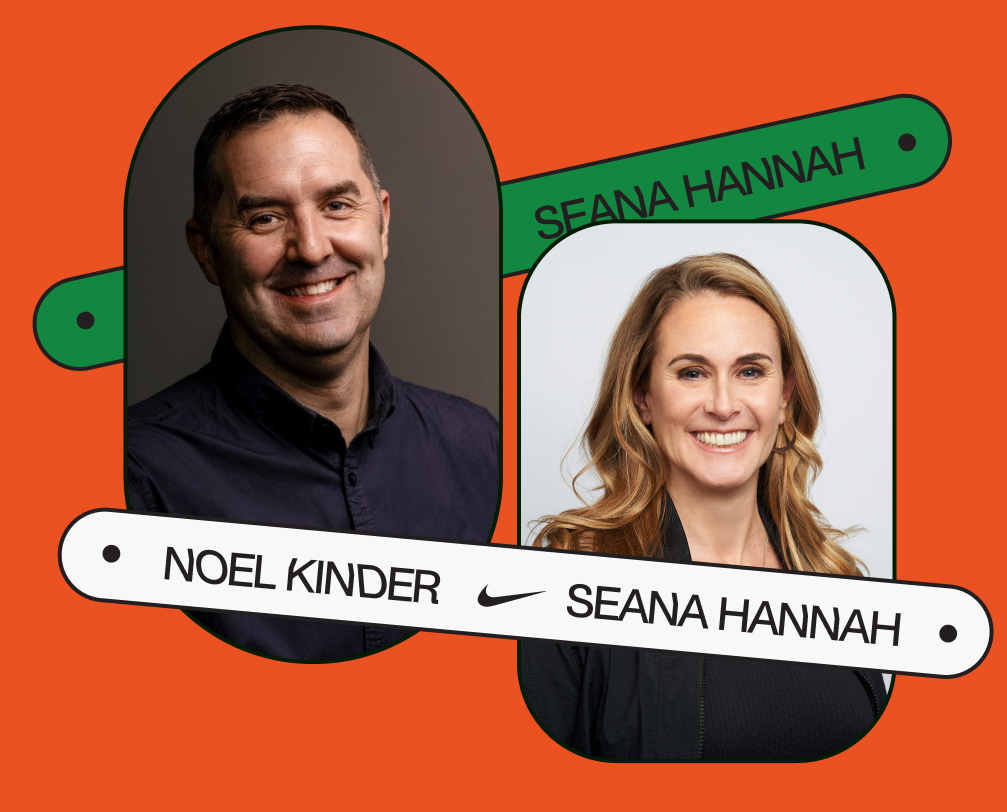 We all have a level of responsibility to bear when it comes to protecting the environment. Some, however, have more than others, and a brand as big as Nike has a lot more.
"As creators of products, we have a unique opportunity and responsibility to help drive change by changing the way we create the products people already love to wear," says Nike's chief sustainability officer Noel Kinder when we speak about the brand's sustainability ambitions.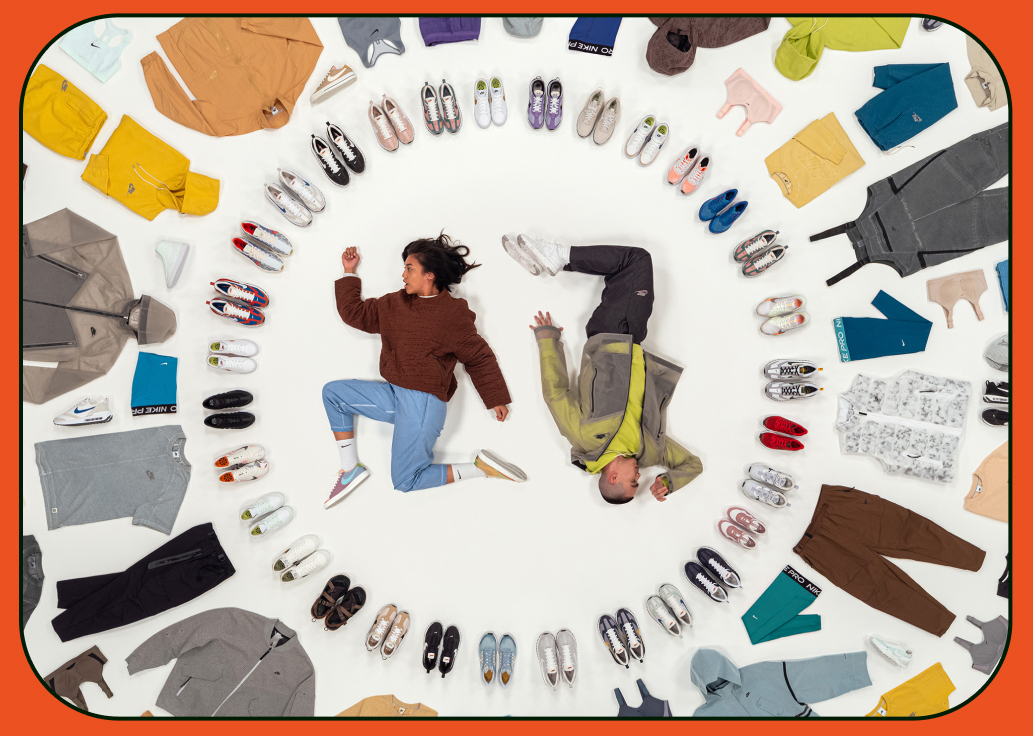 Conscious of its impact, The Swoosh has accelerated its efforts to become more sustainable by increasing investment in ecologically-driven product innovation and holding itself accountable with science-based five-year targets. To learn more, we spoke with Kinder and Nike's Vice President of Sustainable Innovation Seana Hannah about how sustainable practices are shaping innovation at The Swoosh, its biggest achievements so far, and what the future holds.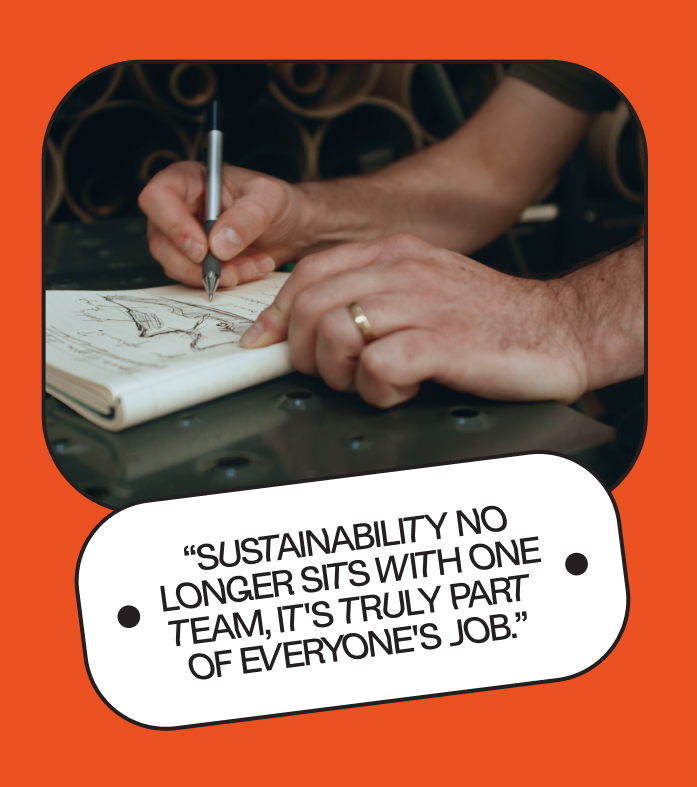 How does environmental consciousness impact design at Nike?
Hannah: Climate change is the ultimate challenge of our time. It's a race we – as humanity – must win. But while climate change is enormous, and it's daunting, we also see the huge opportunity. As innovators we love this kind of challenge, because it allows us to venture into new areas of innovation, new materials, bio-degradables, carbon-capturing materials and so much more that's not even invented today.

Environmental consciousness means that we are designing product with its end in mind to eliminate waste from the get-go and to ensure we are getting closer to a circular future. To become fully circular means building regenerative systems where waste is the source for new materials and virgin materials are no longer needed. To start the process of getting there, Nike product teams use circular design principles as a creative accelerant to reimagine apparel and footwear that can have multiple life cycles.


How has this changed over the last 10 years?
Kinder: One of the greatest strides we've made in the past 10 years has been to embed sustainability across the entire organization. It no longer sits with one team or in one pocket of the organization, it's truly part of everyone's job with clear targets and direction.

We've also made strong progress in the use of sustainable materials in the last decade, which has further pushed us to innovate in this space. For example, 10 years ago Nike introduced Flyknit, through the Flyknit racer. Since then, the technology has been scaled across most Nike categories including training, running, soccer, basketball and sportswear, helping to reduce millions of pounds of waste.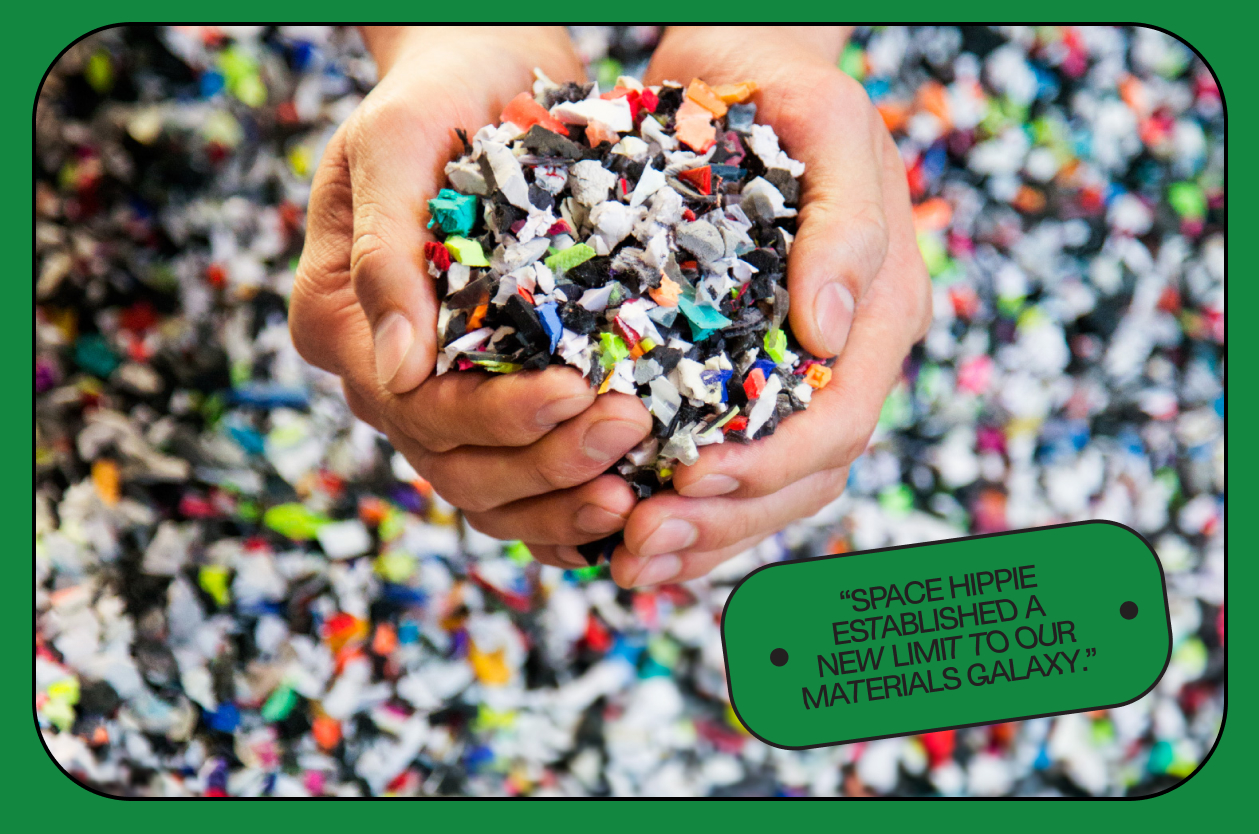 Hannah: I'd also add how, in 2020, Space Hippie established a new limit to our materials galaxy in part due to the introduction of Crater Foam, a midsole material that uses a blend of about 10 percent Nike Grind rubber with standard foam. Since then, Crater Foam has expanded into performance products like Nike Cosmic Unity and lifestyle models like AF1, Waffle One and Nike Crater Impact.

And, last year, we were incredibly proud of how we merged performance and sustainability, when our teams figured out how to provide the same record-breaking performance of ZoomX foam while using at least 70 percent recycled content by weight in the making of the Alphafly Next Nature midsole. Learnings from that shoe have already extended into the Pegasus Turbo Next Nature, making more sustainably-minded choices available for runners.
In regards to sustainability, what would you say are Nike's biggest achievements so far?
Kinder: We know a more sustainable future requires designing waste out of products from the start, optimizing manufacturing processes for maximum material efficiency, and managing scrap material via circular systems to preserve, recover, renew, and regenerate its physical utility and economic value. In FY21, 100 percent of Nike manufacturing scrap at our finished goods footwear suppliers was diverted from landfills through increased recycling. We also further increased the reach of circular initiatives that extend the lifecycle of product through new services like Nike Refurbished and Recycling & Donation.

Another highlight is that we've reduced our absolute GHG emissions by 70 percent in our owned or operated facilities through the use of 100 percent renewable energy and by converting our fleet to electric vehicles. Today, we are 77 percent of the way to our 100 percent renewable energy goal and our owned or operated facilities in North America and Europe run on renewable energy from sources like wind and solar.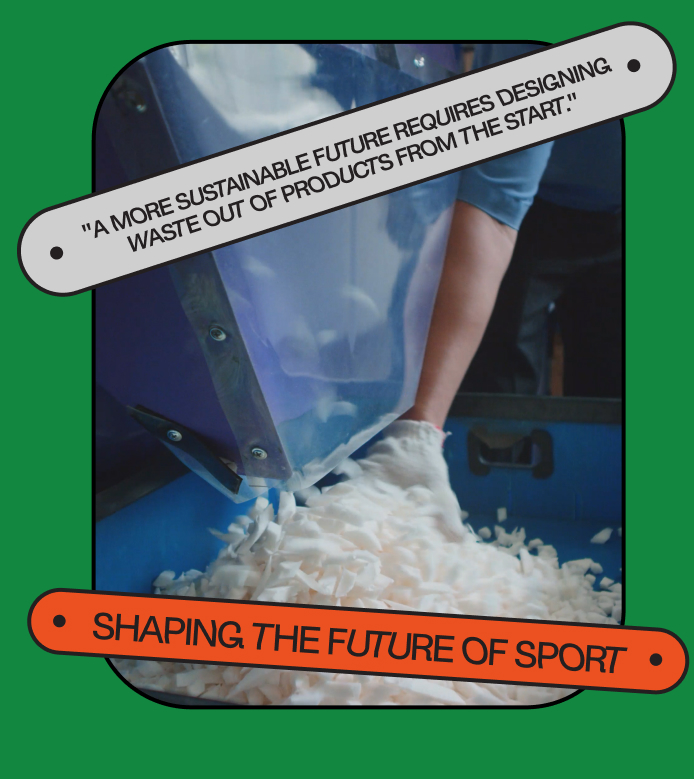 Which of Nike's sustainable material innovations has had the biggest impact? Why?
Hannah: Materials are our biggest opportunity to innovate because they make up about 70 percent of our total carbon footprint. Nike is on a journey to reinvent, reimagine and source materials that are better for the planet.

Kinder: Also, across the company, teams are working to design product using materials that can be more easily separated at end-of-use and are easier to process, recycle and reuse, thus facilitating the transition to a more circular economy.

Hannah: Some great examples of how this comes to life are Nike Air and Nike Flyknit. Nike Air is one of our most sustainable innovations because we're able to reuse more than 90 percent of the waste from Air manufacturing, often turning it into new Air bags. This ensures all Nike Air soles are made with at least 50 percent recycled material. They are also made with 100 percent renewable energy.

Nike Flyknit is a precision engineered upper that involves significantly fewer parts to construct, reducing waste by 60 percent compared to traditional footwear upper fabrication. Further, we're able to make Nike Flyknit with recycled polyester yarns, which contain an average of six-seven recycled plastic bottles per shoe upper. Recycled polyester is a key unlock because it reduces carbon emissions by up to 30 percent compared to virgin polyester, and it's helped Nike to divert an average of one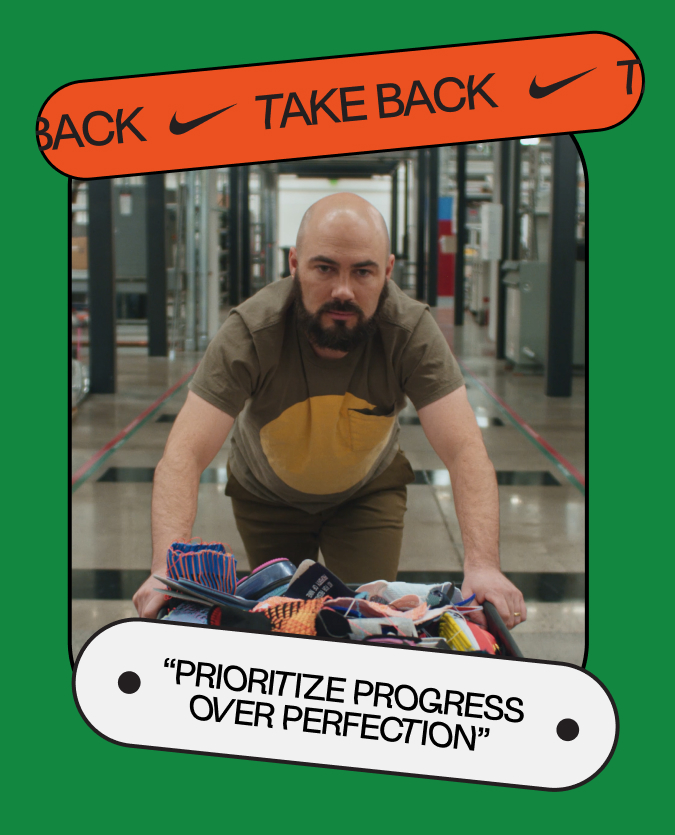 One area you are investing in is in-store recycling initiatives? Are you finding that customers are responding actively?
Kinder: It's fantastic to see the energy that people have around climate change, and how much they want to help. Not only are people responding well to bringing back their product at its end of life, but we're also learning ourselves from this process. As we're able to take more and more product back, we're able to see where it's challenging to deconstruct, or reuse elements of that product, which makes us question why we're using them at all. Our biggest challenge is moving fast enough and finding the right partners who can help us build the infrastructure for all the things we know we need to do.
Kinder: We're continuing to innovate and pushing ourselves to scale sustainable solutions across our enterprise. Just this past week, in fact, we had all members from across our product creation teams gathered (virtually) to learn about the latest solutions and methods of make that can help them be more responsible designers. It's amazing to see the energy and the passion that all these folks bring, and the creativity that is unlocked when you give them the tools.

Hannah: There are still so many challenges to designing for circularity and to building strong take-back services and a circular economy. But we understand the role and responsibility we have in continuing to innovate, test, learn, share and scale to break down the barriers of today as well as those that lie ahead. With each stride, we're building the innovation, operational and collaborative muscles we need to continue helping to protect the planet and with it, the future of sport itself.
Hannah: Be bold and think radically! Consider waste and how products can have multiple use cycles in the early phase of the design process. Don't be afraid to experiment with new materials and new designs, and prioritize progress over perfection.
{"shouldDisplayHeader":false,"shouldDisplayArticleFooter":false,"shouldDisplayPresentedBy":false}