Taking a break from handing out Ls, the Jordan Brand catches a flight to Milan to launch its first retail store in the Italian fashion capital.
Dubbed World of Flight, Jordan's new flagship opened its doors on December 16, inaugurated by a ceremonious ribbon cut carried out by musician and sneakerhead Teyana Taylor (she appropriately flexed Off-White™  4s for the occasion).
The World of Flight space emerges as a first-of-its-kind retail space designed with intentions beyond the typical concept of housing products.
Instead, the Jordan Brand positioned World of Flight as a celebration of basketball culture, legacy, and community, epitomized through the space's unique experiences and interior design.
In building World of Flight, the Jordan Brand worked with global creatives like artist Stefano Sumo, multidisciplinary artist Jacob Rochester, and photographer Tom D. Morgan — all of whom share personal connections to the sport, and thus the Jordan Brand.
For those touring the new Jordan spot, expect to be greeted by the artists' works, which are fixated throughout the Milanese space.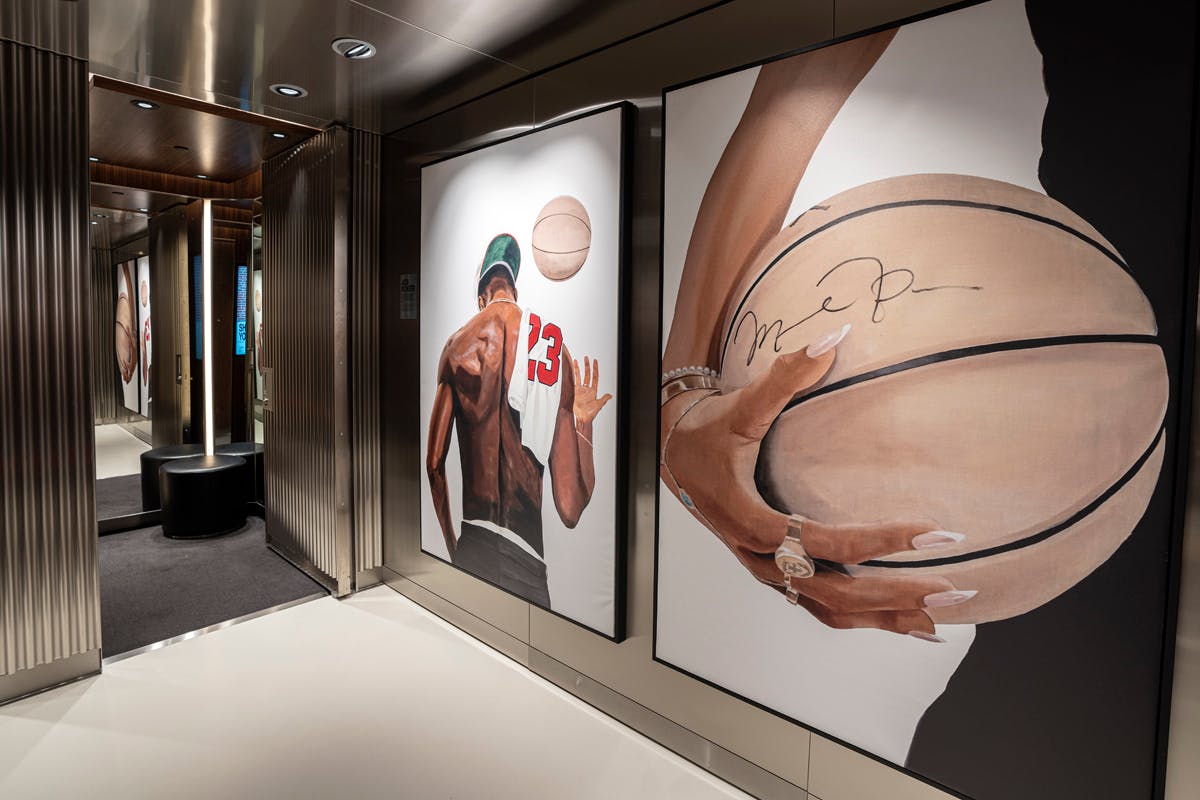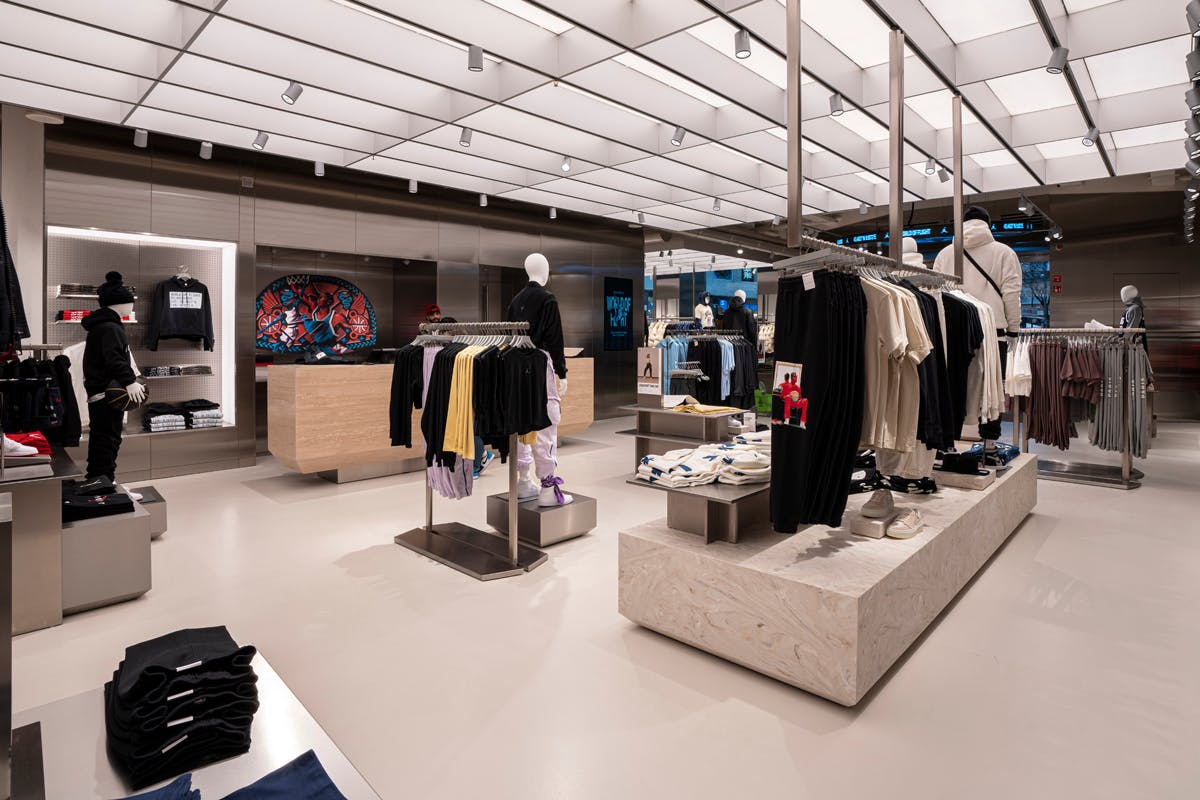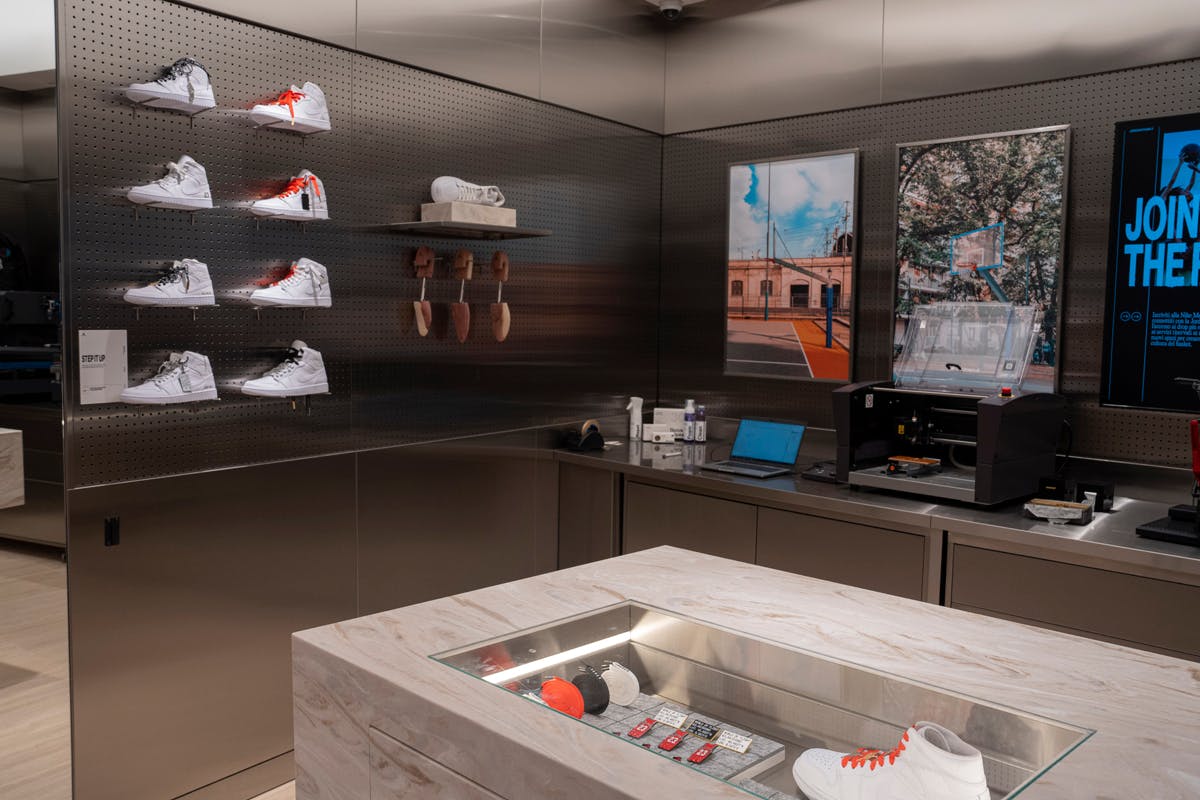 World of Flight naturally offers a slew of Jordan Brand apparel, accessories, and footwear for the entire family, as presented in the store's product-focused departments.
At the same time, digital screens showcase upcoming releases while glass enclosures tease soon-come sneakers — or forthcoming Ls, for some.
The highlight of World of Flight? Its Members Lounge, of course. The cozy spot invites streetwear enthusiasts, Jordan sneaker fans, and MJ historians alike to kick back and take in its walls, which are plastered with posters and memorabilia from Michael Jordan's iconic career.
While the lounge is open to all World of Flight guests, there's a few curated experiences are offered just for members of the Nike fam.
Nike members can access VIP experiences like sneaker customizations and preservation services. Not to mention, a dedicated SNKRS window allows members to pick up SNKRS wins at the store.
All that's missing is a basketball court. Though, the label did pull out a hoop in honor of launch day and its obvious ties to the sport.
I can't think of a better location for World of Flight space than Milan, considering the historical relationship between Italy and Michael Jordan.
After all, it was in the European country that the basketball legend famously dunked and shattered the hoop's backboard during a 1985 exhibition game. Without the moment, there would be no Shattered Backboard 1s.
If you blink, you might miss the iconic Air Jordan 1 colorway as displayed in the Jordan Brand space. It's but one of many treasures housed in the retail treat, that is, World of Flight.
Shop our favorite products