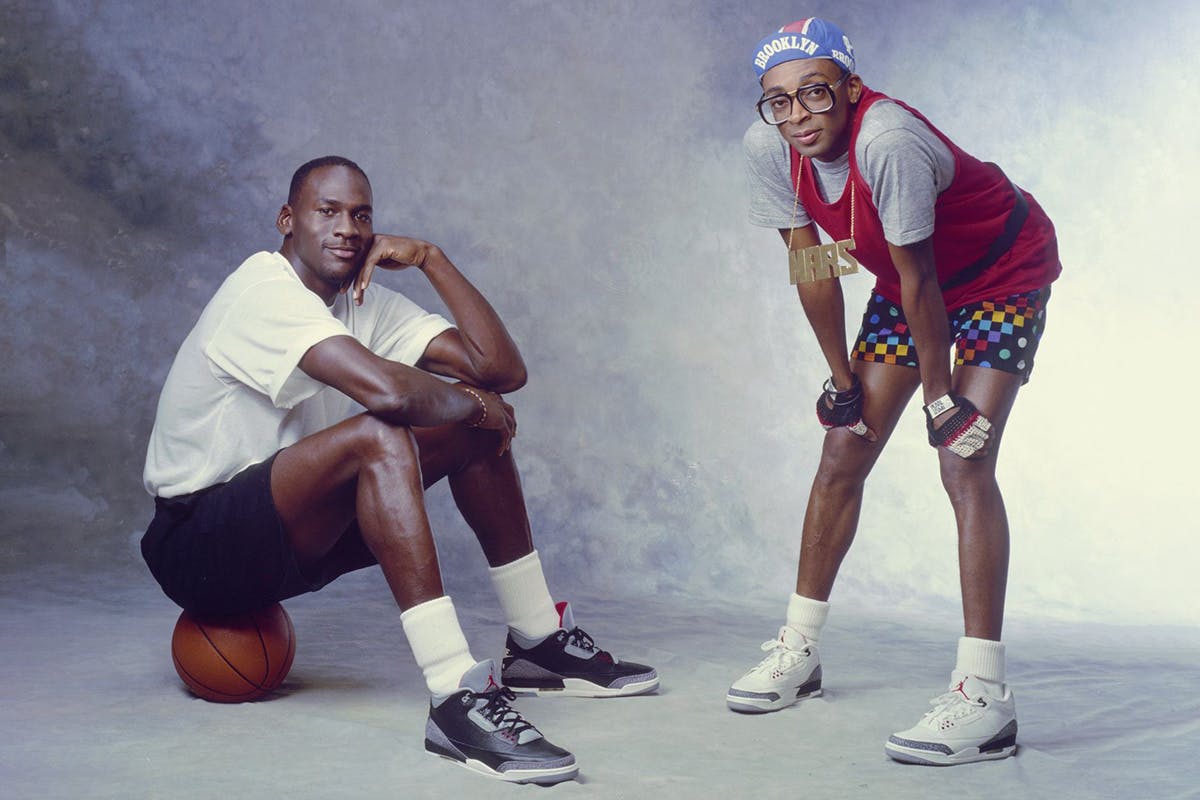 Nike's decades-long partnership with Portland advertising agency Wieden+Kennedy is the stuff of legend, producing some of the most memorable and influential promotional campaigns of all time. And while Nike heads will likely argue until they're red in the face about which ad is the absolute greatest, never reaching any conclusion, there are certainly a handful that stand out above the rest.
An interesting thing to note when looking at the list of Nike ads below is that some of the most memorable Swoosh ads don't directly promote any one Nike product. It can be argued that that is the genius of some of Nike's best ads: the message transcends the product itself, generating interest in Nike as a brand rather than a seller of things.
With all of that in mind, here is a rundown of the 13 best and most influential Nike ads of all time.
13. Nike Golf — Tiger Woods Ball-Juggling (1999)
Tiger Woods was actually filming a different Nike commercial entirely when director Doug Liman noticed him bouncing a golf ball on his wedge during a break. "I saw Andre Agassi catch a ball on a tennis racket. I thought that was the coolest thing in the world," Woods later explained in a 60 Minutes interview. Grabbing a shoulder-held camera, Liman started filming, but Woods was having trouble performing the tricks on cue. Liman started to goad the golf legend, saying he couldn't handle the pressure, and the result was arguably the greatest golf commercial ever made.
12. "Dream Crazy" ft. Colin Kaepernick (2018)
Regardless of your politics, no one can deny the impact of Colin Kaepernick's powerful 2018 Nike ad, which features the former San Francisco 49ers quarterback in close-up and the slogan "Believe in something. Even if it means sacrificing everything." Pointedly, the campaign debuted on Labor Day, underscoring how Kaepernick's take-a-knee protests against racial injustice ultimately meant the end of his NFL career. The campaign went viral, becoming one of the most talked about ads of all time.
11. Nike Football — "Write the Future" (2010)
Soccer is the world game and no ad summed up the emotions of the sport better than the "Write the Future" campaign shot by Oscar-winning Mexican filmmaker Alejandro González Iñárritu ahead of the first ever World Cup to take place in Africa. Featuring star players of the era Cristiano Ronaldo, Didier Drogba, Fabio Cannavaro, Wayne Rooney, Franck Ribéry, and Ronaldinho (as well as cameos by Roger Federer, Kobe Bryant, and Homer Simpson), the three-minute clip was so good it won the Film Grand Prix at the Cannes Lions marketing awards in 2011.
10. Agassi vs. Sampras (1995)
To promote its new tennis sneakers, Nike had Andre Agassi and Pete Sampras shut down a San Francisco street by rolling out a net for a friendly back and forth in 1995. The two legends played in front of the old Pacific Exchange building on the corner of Pine and Sansome, now an Equinox fitness club, with Agassi wearing the Air Challenge LWP and Sampras the Air Max2 Spa. It was one of Nike's best examples of "guerrilla"-style marketing, bringing together two of the game's all-time greats, players who defined an era with their rivalry and contrasting styles.
9. "Lil' Penny" ft. Anferee Hardaway (1995-1997)
Considered by some at the time to be the next Michael Jordan, Orlando Magic guard Anfernee "Penny" Hardaway had the game, the sneakers, and the commercials to compete with the GOAT. His Nike commercials featured a puppet sidekick named Lil' Penny, voiced by Chris Rock. The campaign was similar in approach to the way Spike Lee, aka Mars Blackmon, had sparred with Michael Jordan in Nike ads a few years earlier. Rock's freedom to ad-lib many of his lines made the commercials, which also featured model Tyra Banks, even more hilarious.
8. "Bo Knows" ft. Bo Jackson (1989)
Just as Nike was focusing its attention on creating an entirely new type of sneaker category called the cross trainer in the late '80s, a Hulk-like multitalented athlete named Bo Jackson exploded onto the US sports scene. Jackson played both professional baseball and football in the same season, and Nike capitalized on the country's fascination with him in a series of entertaining ads. Jackson's "Bo Knows" slogan was plastered all over print ads and T-shirts, and his Air Trainer SC sneakers were a hit for years to come.
7. Jordan Brand — "Failure" (1997)
During the latter part of Michael Jordan's career, his ad campaigns became more retrospective and inspirational. And none hit home more than the "Failure" ad, part of the Air Jordan 12 campaign in 1997. In the commercial, Jordan reminisces about all the shots he'd taken yet missed, all the games he'd lost, saying these failures were why he succeeded. "It's probably more than that," Jordan later joked candidly. "I mean, it's only an ad. I certainly didn't do the research; I say what they tell me to say." Whoever wrote it, though, the message was a powerful one about the need to keep pushing forward.
6. "I Am Not a Role Model" ft. Charles Barkley (1993)
In 1993, Charles Barkley made a fair and valid point: "Just because I can dunk a basketball doesn't mean I should raise your kids." This bold ad prompted a debate in the US about whether athletes should be looked at as role models. Barkley wasn't the first to make the point, but by saying it aloud on national television through his sponsor, his point of view came over loud and clear.
5. Phone Ads (1995-1997)
Possibly the greatest print ad campaign of all time, Nike's "phone ads" were so well done, no TV commercials were needed. The concept was simple: images of different sneakers with a phone number underneath. When you called the number, a song would play, along with a voice recording of a celebrity or athlete offering insights about that particular model of sneaker. The phone ads ran from 1995 until 1997 and were found in all types of magazines, both in the US and abroad.
4. Nike Air Huarache — "Instant Karma" (1992)
Five years after Nike's famous 1987 ad featuring The Beatles' "Revolution," the Swoosh once again made a commercial soundtracked by John Lennon. Directed by David Fincher, the ad featured Chicago Bulls Michael Jordan and Scottie Pippen, sprinter Michael Johnson, and a host of everyday athletes. With Lennon's "Instant Karma!" playing, flashes of the Air Huarache sneaker line pop up. The Huarache runner, basketball, and training shoes were the most technologically advanced models of their era, and promoting them using a track from 1970 was an odd juxtaposition that somehow worked.
3. Nike Basketball — "Freestyle" (2001)
As the NBA headed toward the post-Michael Jordan era, Nike's brilliant basketball freestyle ad, featuring Jason Williams, Rasheed Wallace, Vince Carter, Darius Miles, and Dawn Staley, among others, showed there was life in the sport yet. The Paul Hunter-directed ad recreated Afrika Bambaataa & The Soul Sonic Force's classic 1982 track "Planet Rock" and was later spoofed in Scary Movie 2.
2. "Just Do It" (1988)
Nike's first ever "Just Do It" ad debuted on July 1, 1988 (a red letter year for Swoosh ads, see below) and featured 80-year-old Walt Stack running over the Golden Gate Bridge. Stack ran approximately 62,000 miles in his lifetime and was an icon in the San Francisco running community. The slogan "Just Do It" came through Wieden+Kennedy, with co-founder Dan Wieden crediting it to death row convict Gary Gilmore's famous last words, which in reality were "Let's do it." The commercial set the foundation for decades of successful campaigns featuring an inspirational slogan whose origins were shockingly morbid.
1. Michael Jordan & Mars Blackmon (1988-1991)
Starting in 1988, Nike started releasing ads featuring Michael Jordan and loudmouth sidekick Mars Blackmon, first played by Spike Lee in the auteur's 1986 movie She's Gotta Have It. Every year for four years, Jordan sported his latest Air Jordan sneaker at the NBA All-Star Game, with the new shoe being promoted over All-Star Weekend through a hyperactive new TV spot featuring Mike and Spike. Lee's cosign helped elevate the Air Jordan line from sportswear into urban and pop culture, laying the foundation for what we today call sneaker culture.
To stay updated on everything happening in the sneaker world, follow @Highsnobietysneakers on Instagram, check our sneaker release date calendar, and subscribe to our sneaker chatbot on Facebook to receive lightning quick updates to your inbox.