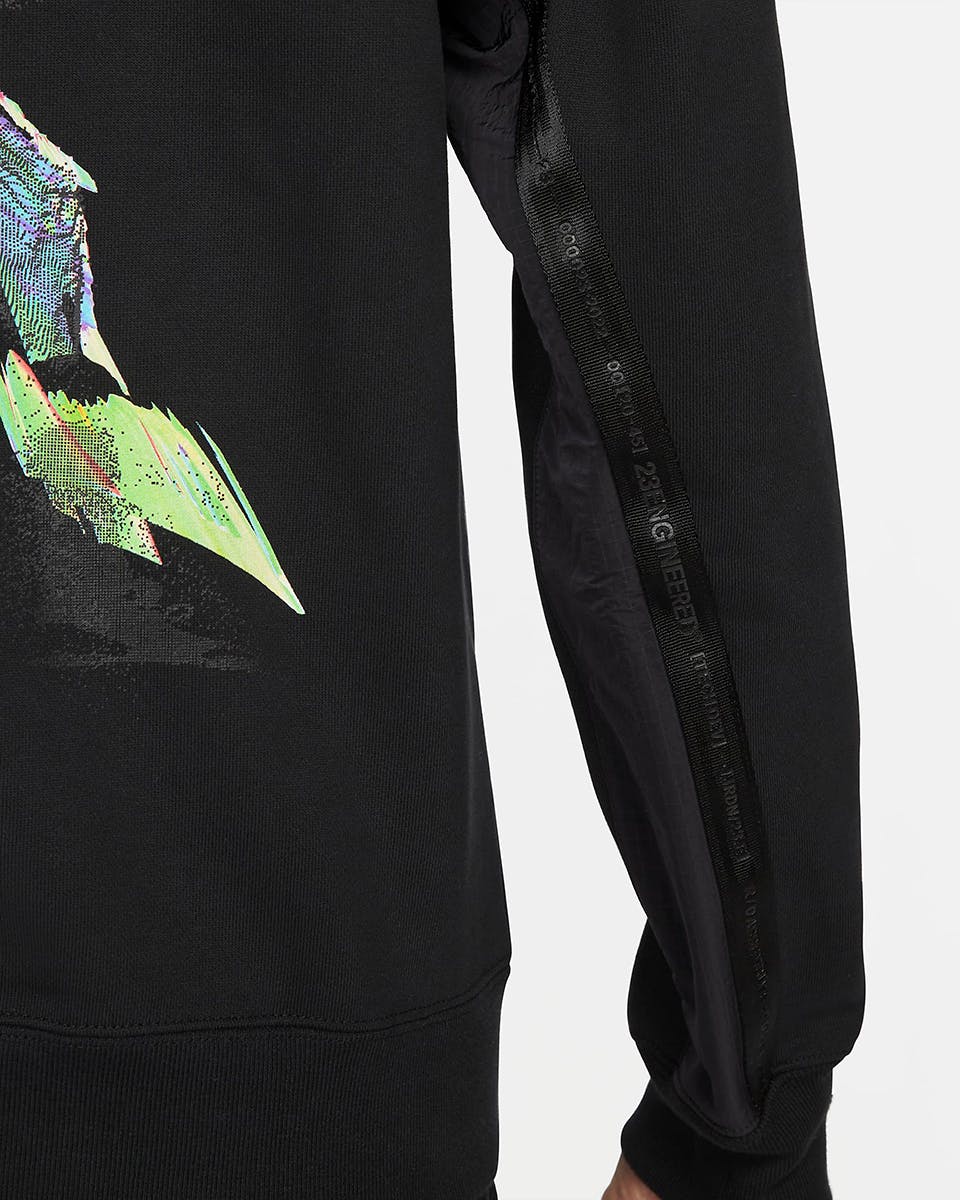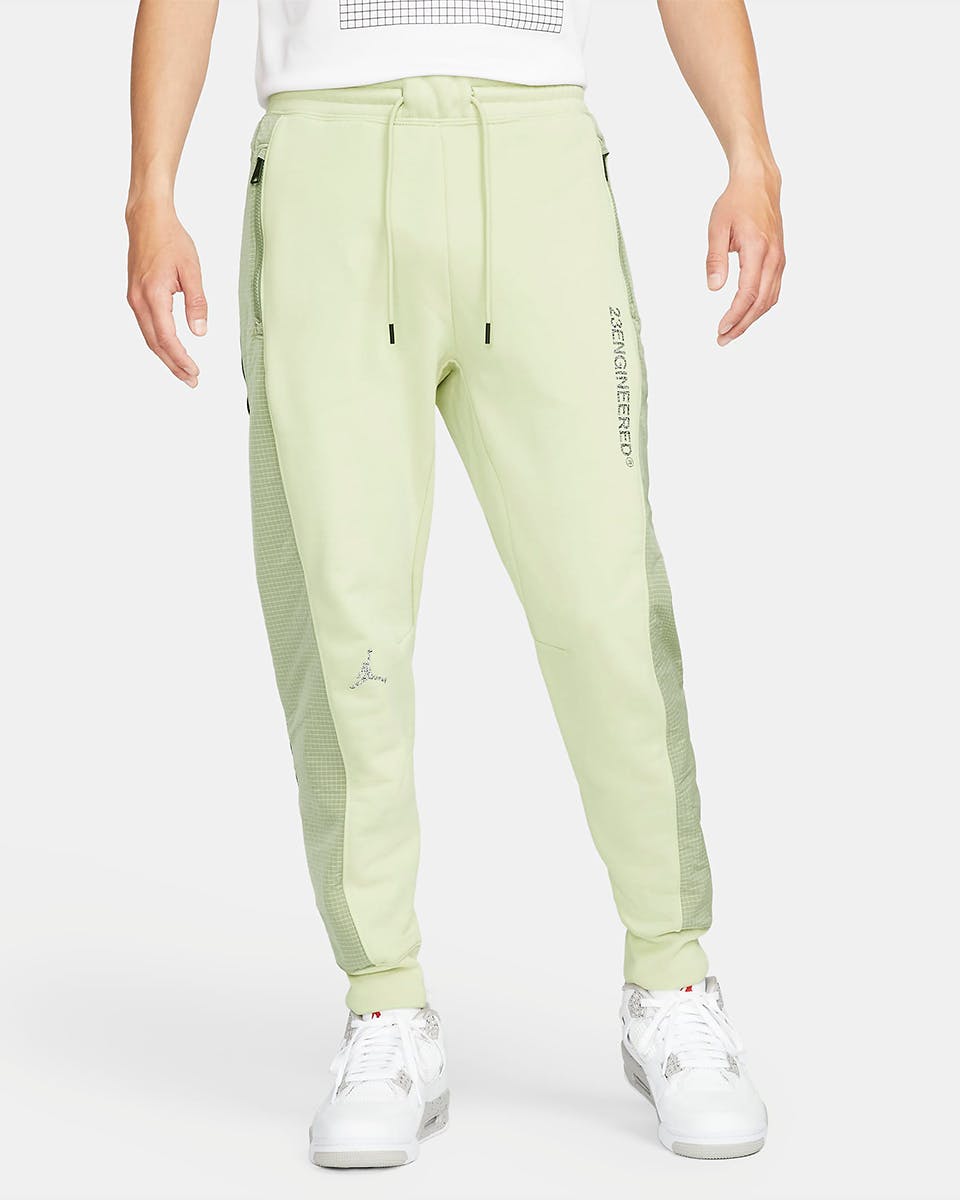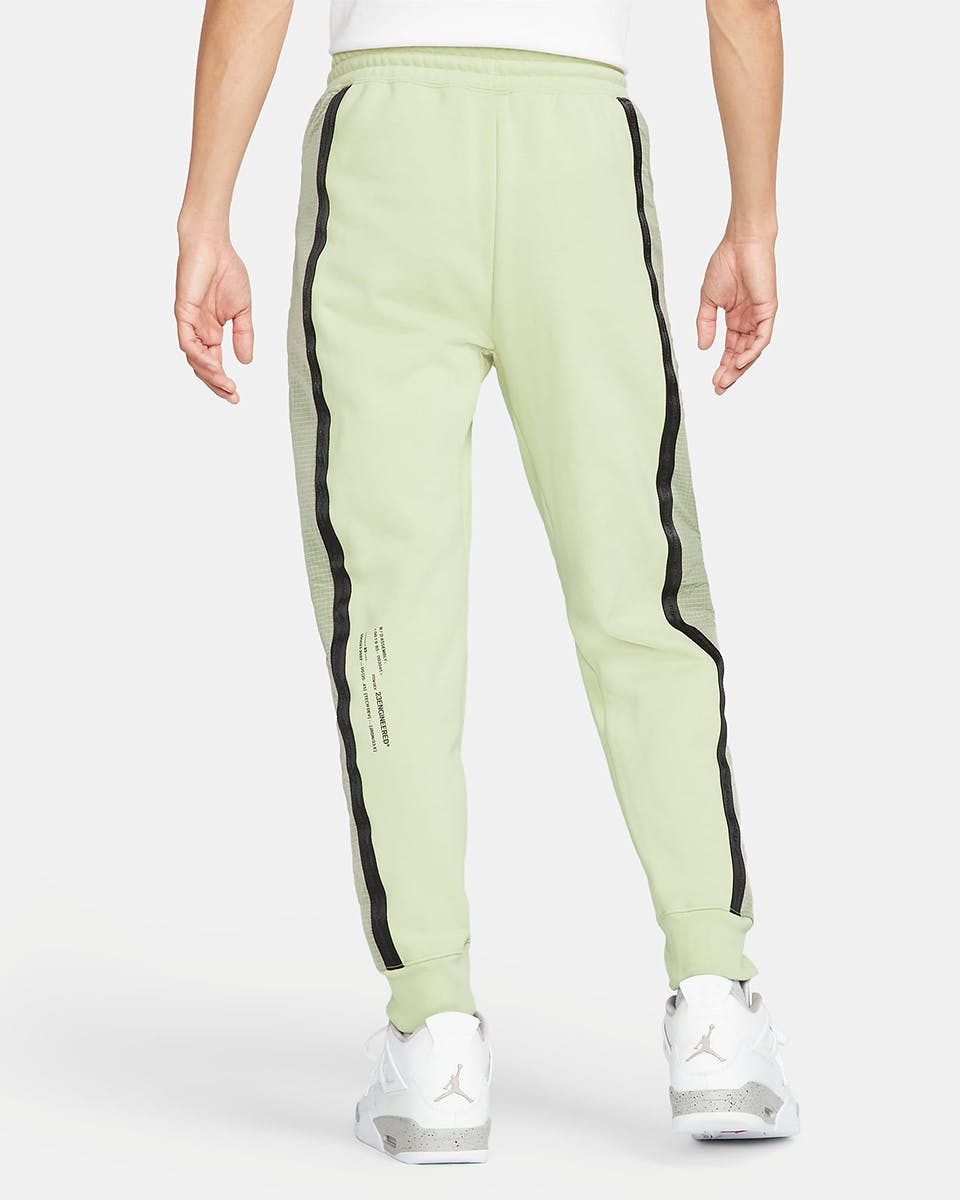 Before Virgil Abloh was Virgil Abloh, he was working on a bloggy project called THE BRILLIANCE with Benjamin Edgar and artist Chuck Anderson.
While Edgar has gone on to develop his own eponymous company with its own in-line and collaborative endeavors, Anderson has leaned harder into the realm of fine art, operating NoPattern Studio in Chicago where he engages with painting, photography, and other creative projects.
Anderson's getting some time in the limelight with a forthcoming Jordan Brand collaboration, remixing a series of 23 Engineered garments with his warped, tech-y art.
The clothing is pretty standard fare it serves its purpose as a canvas for Anderson's art.
Specifically, a hoodie — replete with bomber-style sleeve pocket — T-shirt, and fleece sweatpants are graced by Anderson's stylized, colorful imagery of LeBron on his way to the bucket. Technical-sounding text and matching webbing tape complement the futuristic feel.
NBA greats are a typical motif in Anderson's work, from Jordan himself to Zach Lavine
No surprise that Anderson, a Chicago native like his THE BRILLIANCE co-founders is a die-hard Bulls fan and has even partnered with his hometown team on merch and photography.
Anderson has also designed album covers like Lupe Fiasco's classic Food & Liquor and done creative work for stalwart Chicago retailer Notre.
After the original trio moved on from THE BRILLIANCE — the project laid dormant until it was relaunched in 2018 with a slow drip of new content — Anderson remained an ardent supporter of Abloh throughout the years, repping the Off-White™ x Nike sneakers and partnering on Abloh's NikeLab Chicago workshops.
With all that said, it's kinda surprising that it took Anderson until now to land his own Nike partnership but all good things in time.