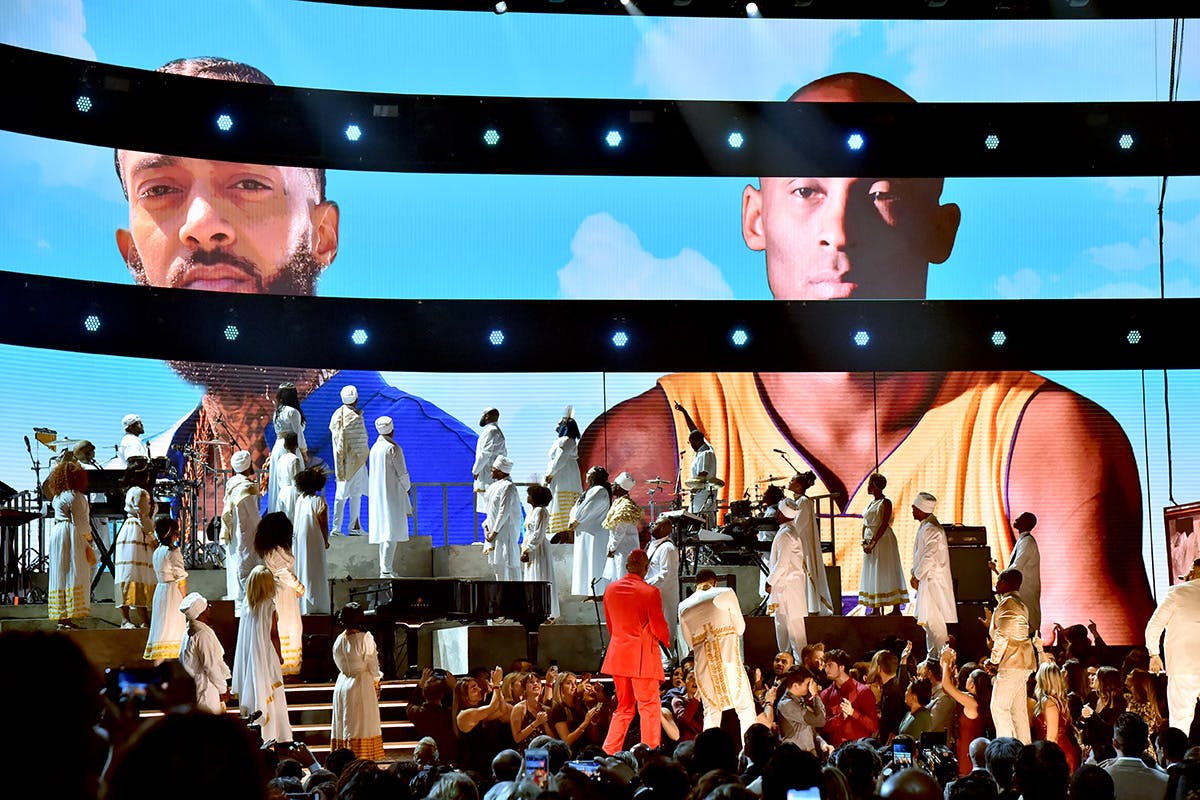 The 62nd Grammy awards took place in Los Angeles last night and, in addition to recognizing the accomplishments of today's biggest artists, this year's ceremony also remembered those we lost too soon: Kobe Bryant and Nipsey Hussle.
Host Alicia Keys set the tone for the night in her opening speech. "Here we are together on music's biggest night, celebrating our artists that do it best. But, to be honest with you, we're all feeling crazy sadness right now. Earlier today Los Angeles, America, and the whole wide world lost a hero."
Keys continued, "We're literally standing here, heartbroken, in the house that Kobe Bryant built. I know how much Kobe loved music, so we got to make this a celebration in his honor."
Following her speech, Keys was then joined by R&B group Boyz II Men for an a cappella performance of their song, "It's So Hard to Say Goodbye to Yesterday."
Check out the heartfelt tribute and performance below.
Lizzo also dedicated the night to the NBA legend, declaring "Tonight is for Kobe," before kicking off the evening's performances with a rendition of, "Cuz I Love You."
Later, Meek Mill, YG, Roddy Ricch, DJ Khaled, John Legend, and Kirk Franklin took the stage to pay tribute to Nipsey Hussle. The celebration began with Mill and Ricch performing an unreleased track titled "Letter to Nipsey" before they were joined by the others to deliver "Higher," a track that included included a verse from Hussle himself.
At the end of their tribute, DJ Khaled pointed at the screen, which featured images of Hussle and Bryant, saying: "Long live Nip! Long live Kobe Bryant!"
Watch the emotional performance below.
Last night, Hussle also earned a Grammy award for Best Rap Performance with "Racks in the Middle."
The 2020 Grammy awards also paid homage to Prince. The musician, who passed away in 2016, was remembered with a special performance by Usher and FKA twigs. The Prince tribute included a medley of hits such as "Little Red Corvette," "Kiss," and "When Doves Cry."
Watch below.