When Shawn Stewart picked up a paintbrush in 2017, he couldn't have imagined where it would take him. The Atlanta-based artist never intended on becoming a painter, but after experimenting on a few canvases intended for his own home, Stewart was instantly inspired to create more.
Since then, Stewart has shifted his focus on setting new goals through his own art, and with the support of Jack Honey Art, Beats & Lyrics, he continues to aim higher. Whether he's encouraging fellow self-taught artists or giving back to his community by teaching free art classes, Stewart stays motivated in his craft through his business "The Element of Art". We connected with Stewart to learn more about his affinity for finding beauty through community and what it's like creating alongside Jack Honey Art, Beats & Lyrics.
What is one narrative you will never stop exploring through your art?
I love how beautiful our individuality makes us as humans. Painting portraits allows me to help create a narrative around a person's life, all by capturing their facial features as closely as possible. It's like a road map of their life experiences.
How does your environment inspire your creative process?
Being an Atlanta [based] artist has a ton of benefits. Atlanta is extremely culturally progressive especially for artists of color. So there's always an opportunity to use your skills in a meaningful and profitable way here.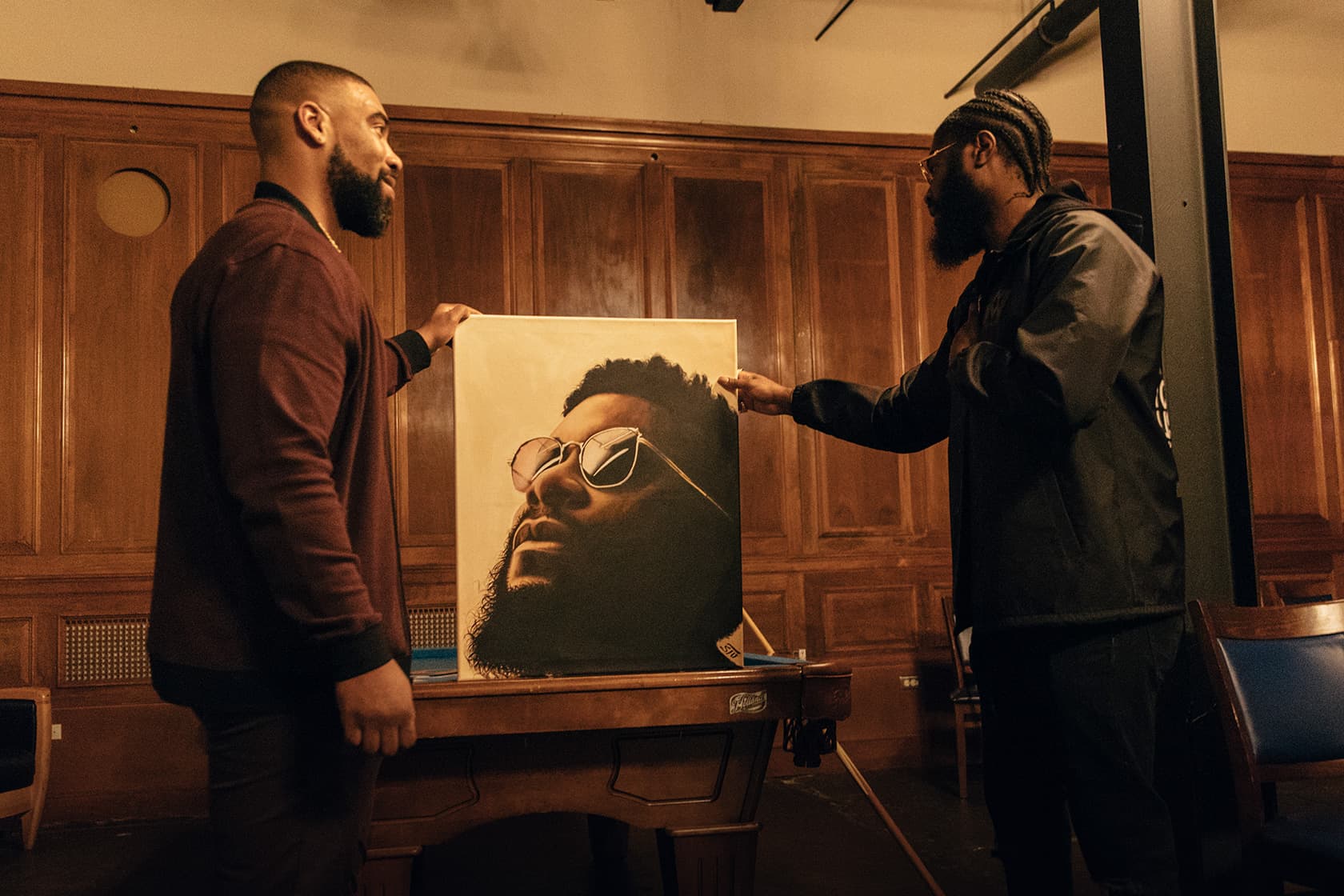 When it all boils down to it, you're gonna have to believe in yourself before anyone else will.
Which of your pieces are you most proud of? Why?
I am most proud of my Marvin Gaye piece. I actually created this piece in an effort to challenge myself as an artist. To be as detailed and precise as I could be. And the end results were astonishing.
What is the best piece of advice you've ever received in your professional career?
That when it all boils down to it, you're going to have to believe in yourself before anyone else will. People will doubt you and even go out of their way for you not to succeed. But as long as you're passionate about what you do, and maintain the idea that you are or will be an amazing artist, no one can take that sentiment from you.
When do you feel most inspired?
Normally I draw my inspiration from people who have influenced me positively. I also find an innate beauty in us as a community, and how much we've accomplished and overcome. So much strength and resilience can't help but be admired.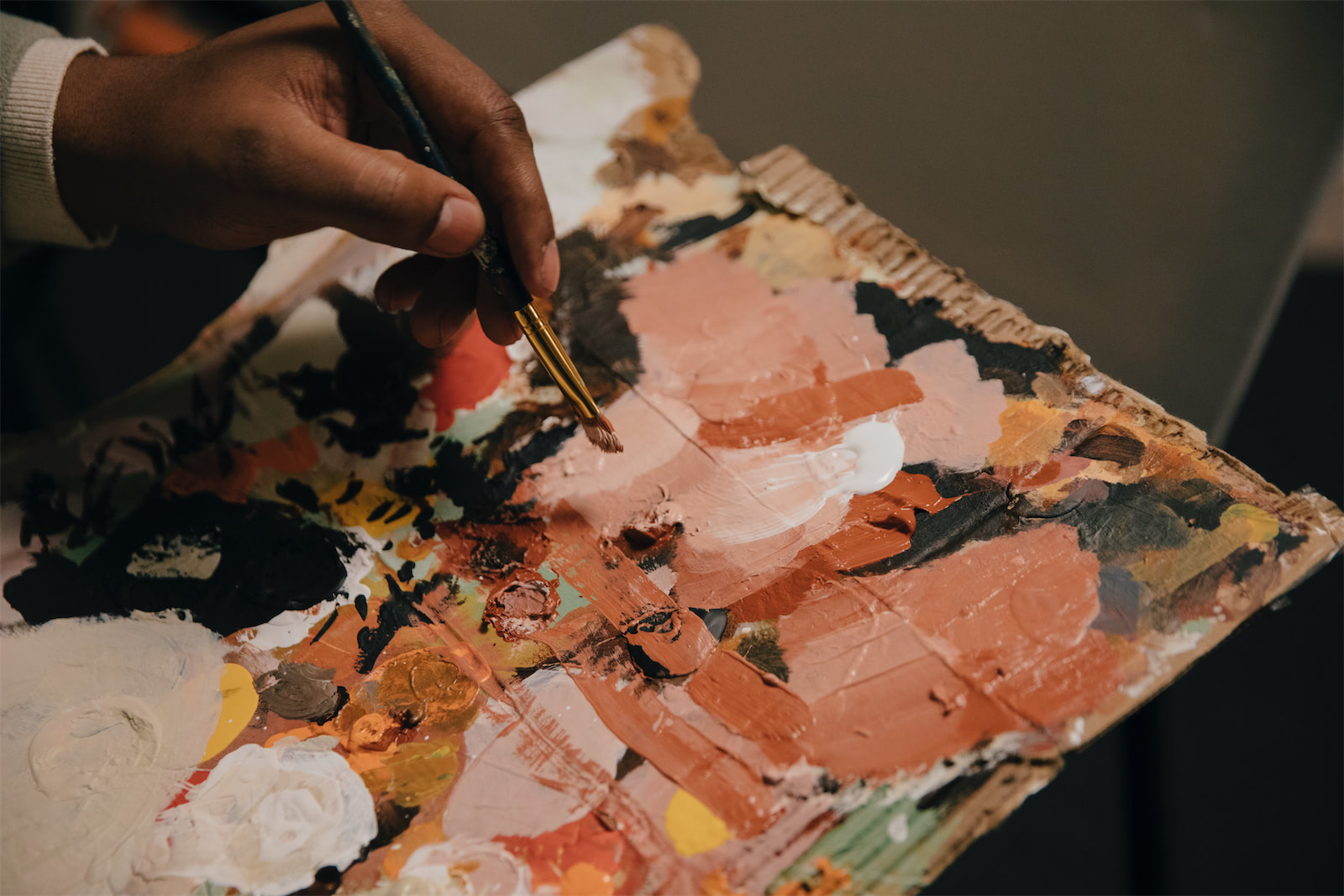 Are there any specific artists who have had a major influence on your work?
Wak has always been a major influence for me in all aspects of being an artist. Dubelyoo has shown me a lot from a business aspect and has taught me a lot about certain techniques and mediums. There are a couple of artists that I'm personally good friends with as well like Talefero Sabation, and Mike J. just to name a few.
Tell us about your most meaningful experience with Jack Honey Art, Beats & Lyrics.
The most meaningful experience I've had with Jack Honey Art, Beats & Lyrics was at the first event I attended in 2020. I couldn't believe how many people were in love with the art from our community. Not to mention all the amazing artists they were able to gather under one roof. It was mind-blowing for a new artist like myself. The platform alone has truly been a blessing.
0
To be mentioned alongside some of the very artists that I look to for inspiration is so cool to me, and I'm humbled to be a part of the Jack Honey Arts, Beats & Lyrics experience alone.
How has your involvement in the event helped your career in the art industry?
Well for one, it gave my art a chance to be seen by people all over the country. Sets of eyes that never reach my social media or website. It also gives any artist a stamp of legitimacy to a certain extent. To be mentioned alongside some of the very artists that I look to for inspiration is so cool to me, and I'm humbled by the experience alone.
Favorite way to drink Jack Daniel's Tennessee Honey?
With a splash of Coke on the rocks.
How would you like your legacy to be remembered?
I would like to be remembered as an artist who was fearless, passionate, and intentional about the art he created. I want to show new artists that aren't classically trained, that as long as you believe in your art and your creative process, the rest will come.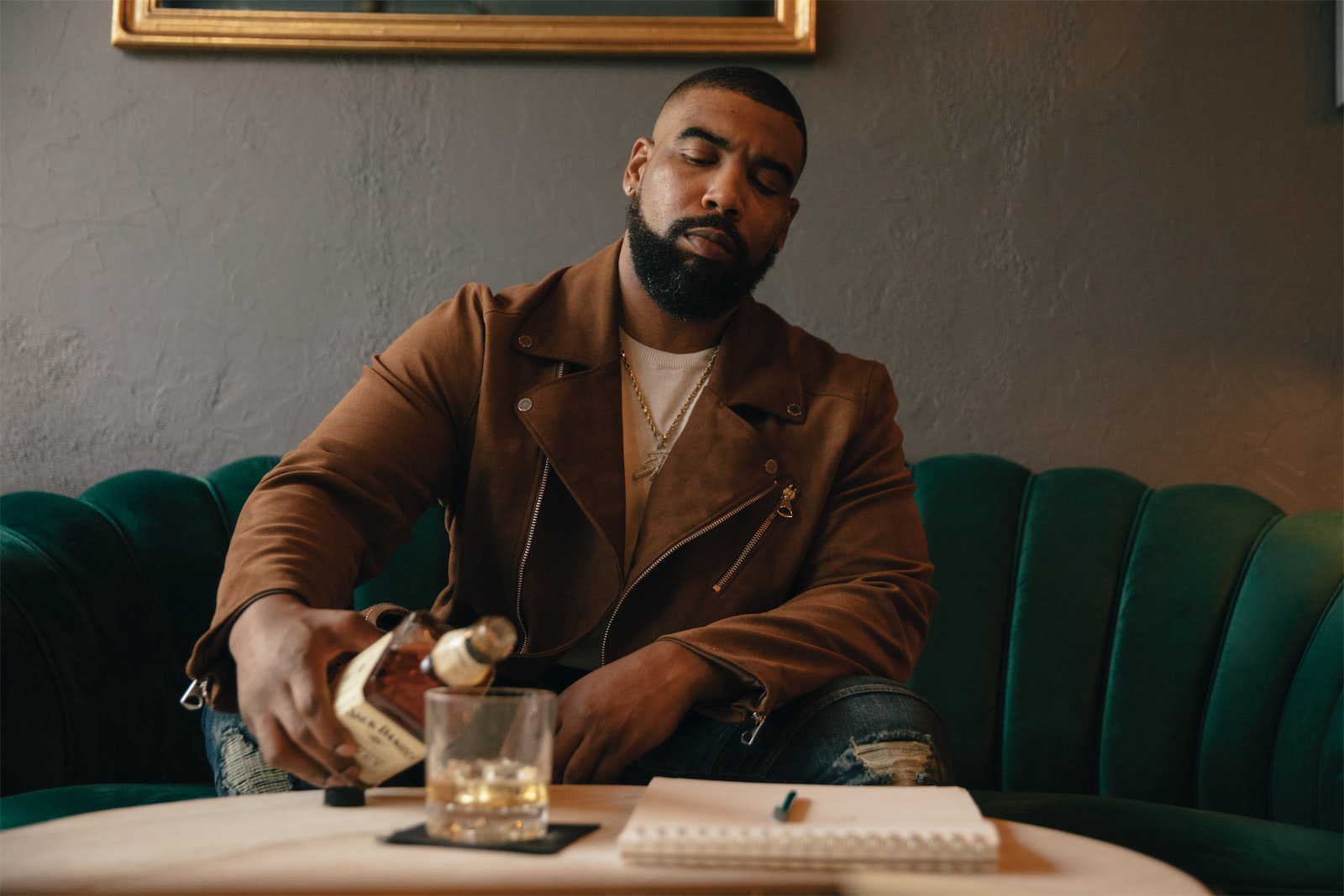 Explore Jack Honey Art, Beats, and Lyrics
Please Drink Responsibly.
Whiskey Specialty, 35% Alc. by Vol. (70 proof.)
JACK DANIEL DISTILLERY, Lynchburg, Tennessee. Jack Daniel's and Tennessee Honey are registered trademarks. ©2022 Jack Daniel's. All rights reserved. To find out more about responsible consumption, visit Responsibility.org. All other trademarks and trade names are properties of their respective owners. Please do not share or forward this content with anyone under the legal drinking age.
Jack Daniel's
Artists: Big K.R.I.T. & Shawn Stewart
Director: Motion Family, Sebastian
Executive Producer: David KA
Branded Producer: Chloe Snower
Production Manager: Liv Higgins
DP: Cristian Bernal
1st AC: Tre Loren
Swing & Audio: Rocco Shapiro
PA (Dallas): Dustin Post
Stills: Diwang Valdez
Edit: Rocco Shapiro
Highsnobiety
Snr Art Director Digital: Luca Banchelli

Snr Product Manager: Shaun Roach
Snr Interactive Developer: Katerina Vaseva
Branded Content Editor: Caroline Brown
Project Manager: Candice Grevious