It's true what they say, nature is healing. From old herbal remedies and embracing new ways of living to the sheer beauty of the outdoors and the peace and clarity it provides, it should come as no surprise that nature is the best gift we've been given on this planet — and the only home we've ever known.
Think of Mother Nature's Son by The Beatles or the Impressionist paintings of Claude Monet. Not only has nature been a key source of inspiration for artists around the world for centuries, but it is also the starting point of many incredible journeys.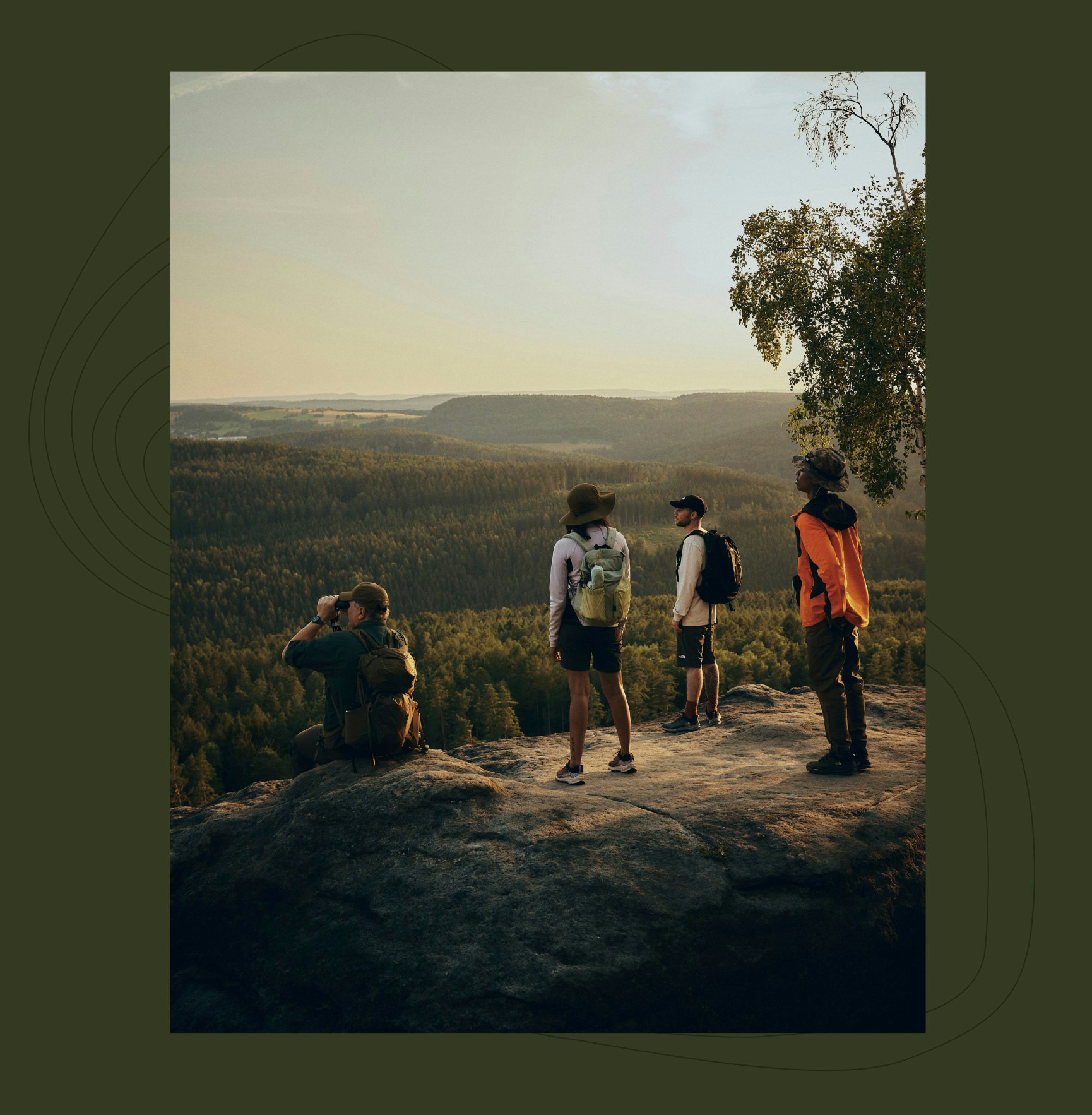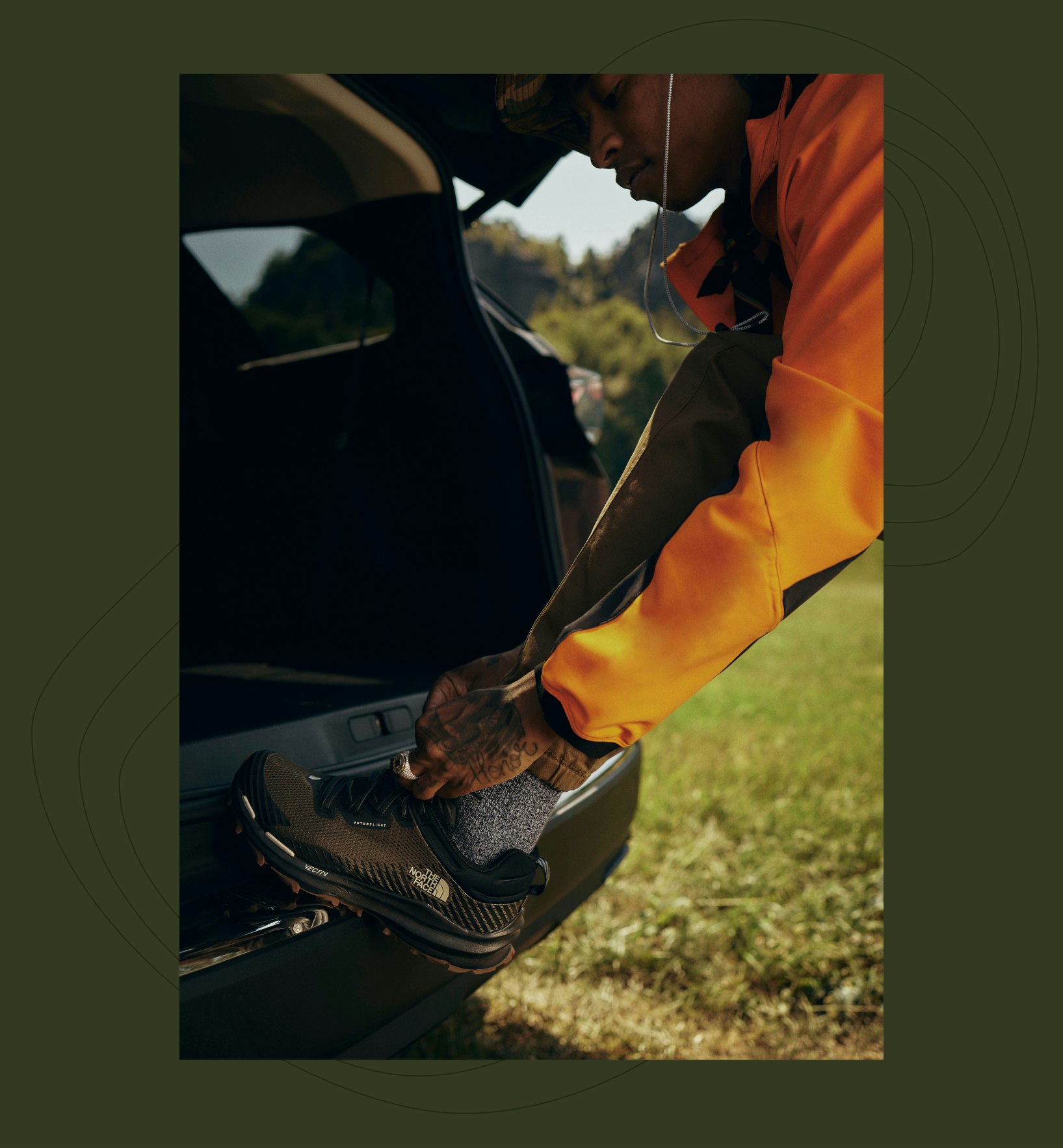 So what happens when a rapper and a survival expert embark on a hike in tandem? Can a pine tree really be used to make flour? What trick can tell you how long till sunset? These are all questions that our latest project for The North Face's 'Discover Your Trail' campaign can answer.

We all know The North Face are no strangers to life outdoors with exploration and an appreciation for nature at the core of almost everything they do. Continuing on this path with their FW22 HIKE collection, the outdoor giants tapped into two iconic individuals, young musician Rejjie Snow, and survival expert and British legend Ray Mears, to venture out into the Saxon Switzerland Mountains in East Germany.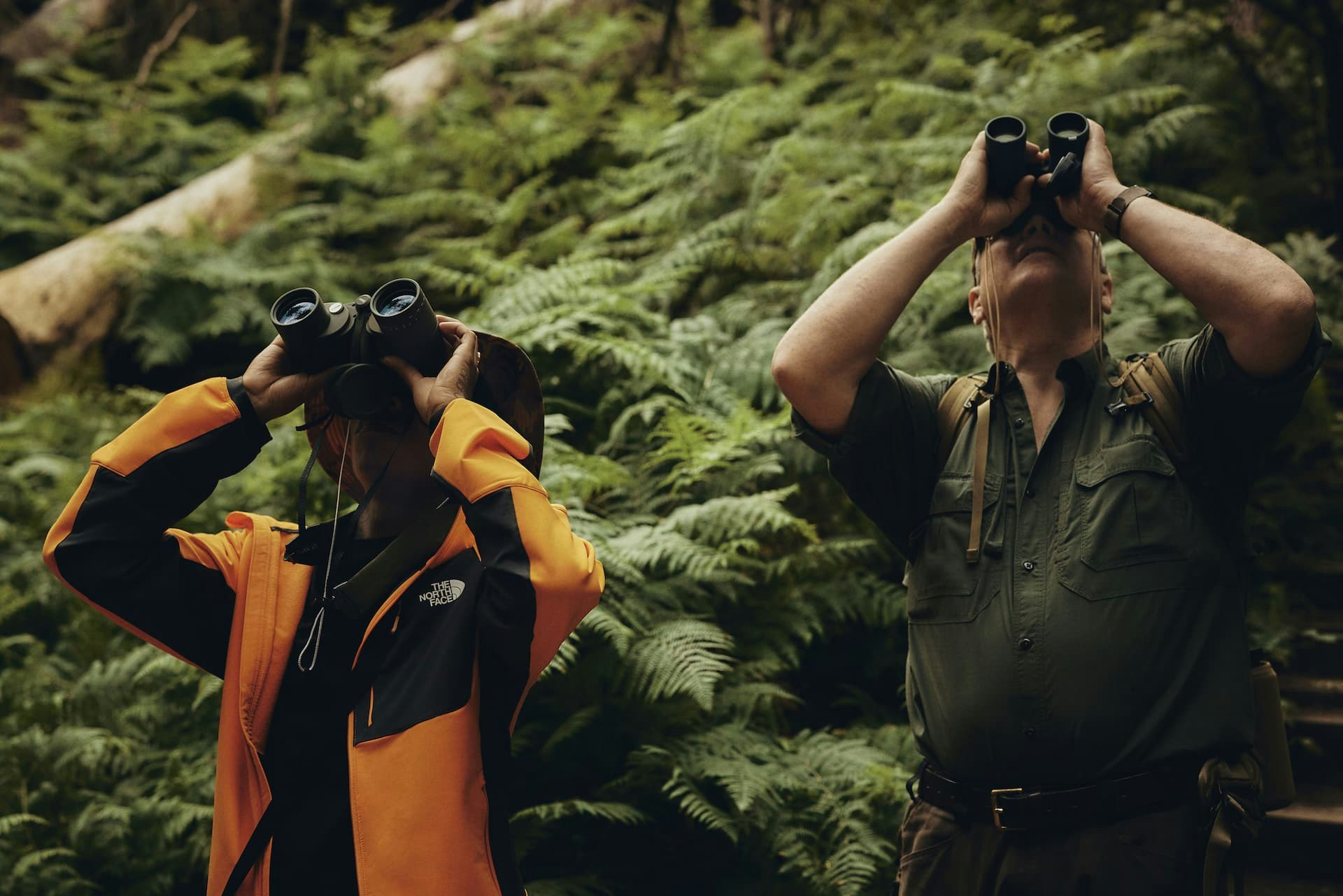 Having visited almost every continent on the planet, unearthing the good, the bad, and the downright dangers that nature holds, it's fair to say that documentary maker Ray Mears is the perfect guide for any expedition. Since 1996 he's been face to face (literally) with a grizzly bear, experienced subzero temperatures in the Arctic, and knows what could keep you alive if you were stranded in the forest — something Snow definitely saw as a sign of reassurance as they embarked on their journey.

Snow, who hails from Dublin, is a maestro when it comes to his craft, blending hypnotic hooks with hard-hitting lyrics. A long-time fan of The North Face, with a tattoo on his arm and a mention in his track 'Rainbows' to prove it, Snow is in fact a fellow lover of the outdoors and was itching to get stuck into the hike and meet Mears — a childhood hero to many across Great Britain.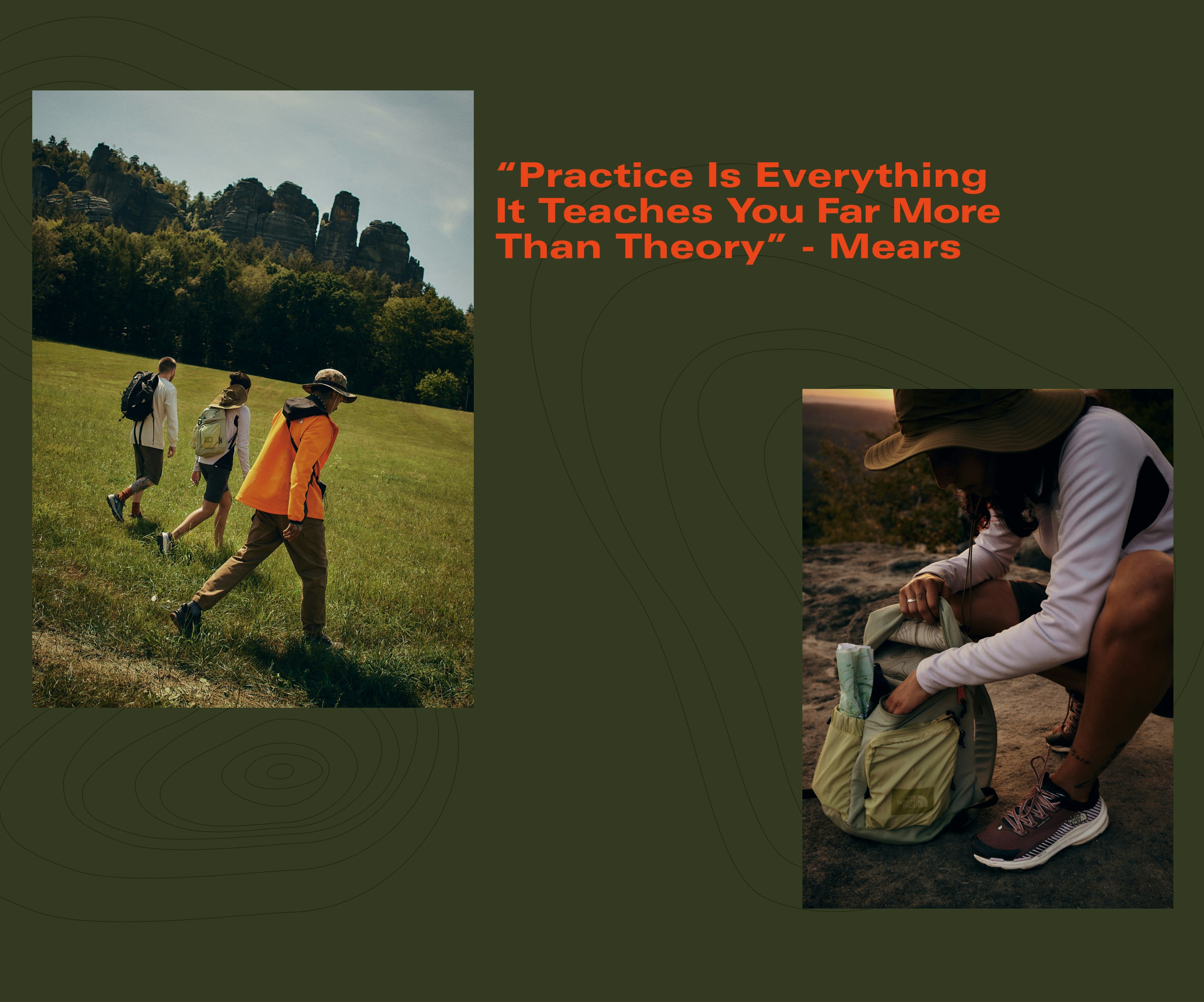 The mountain range, locally known as Sächsische Schweiz, is nothing short of a picturesque postcard. Fields of sunflowers dance in the wind, rock formations reach toward the sky and a plethora of plants and trees line the hiking route into the forest.

With The North Face aiming to show that whatever your ability, the trail has no guidelines, boundaries, or limits, the planned route with Mears and Snow pushed them out of their comfort zones, forcing them to work hand in hand with the environment — and the FW22 gear definitely helped them on the way.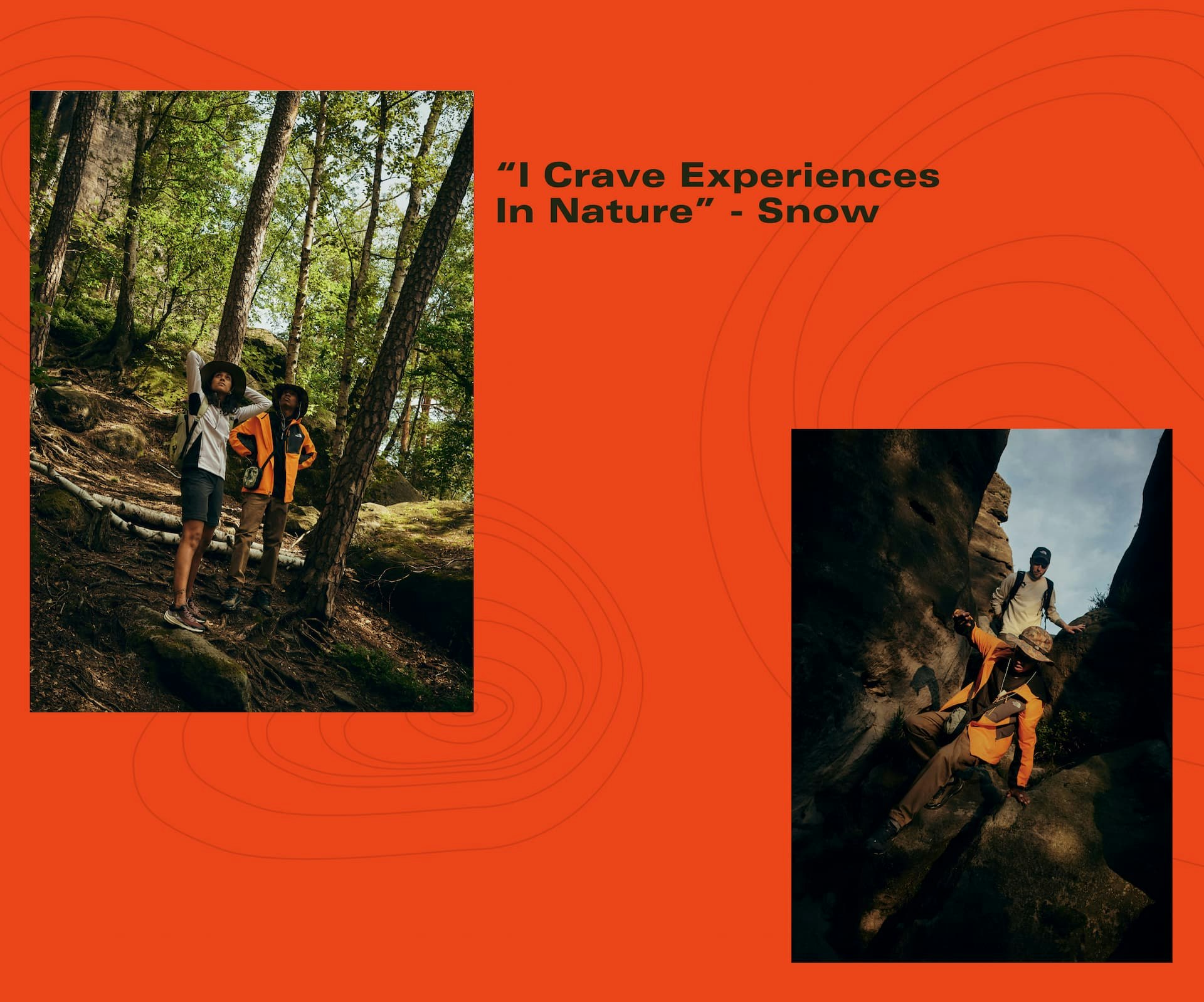 With temperatures hitting almost 40 degrees on the day of the hike (one of the hottest Germany has ever experienced), the new installment of the athletic outdoor collection offered quick-drying, sweat-wicking technology to keep the team moving comfortably and coolly. The highlight of the drop is the VECTIV Fastpack FUTURELIGHT. A lightweight hiking shoe for missions just like this, the breathable, waterproof trail shoe has a cushioned, rockered midsole that allowed Mears and his cohort to power towards their end goal — which by the way offered a view unlike any the group had seen before. In his track Arigato, Snow raps "look, look the sun speaks" which perfectly captured the feeling at the end of the hike, as the crew watched day turn to night.

Snow, who wore the orange AO Softshell Hoodie, was hard to miss as he weaved throughout the greenery, even as night fell and the nocturnal wildlife came out to play. "I crave experiences in nature like this," Snow says. "I'm inspired by the denseness of it all. My partner and I went to Iceland once and sat in these geothermal pools and the silence was just so impressionable. All of that influences my craft." And it wasn't just the views that Snow absorbed. Mears offered up some pretty niche survival tips and tricks to get closer to nature.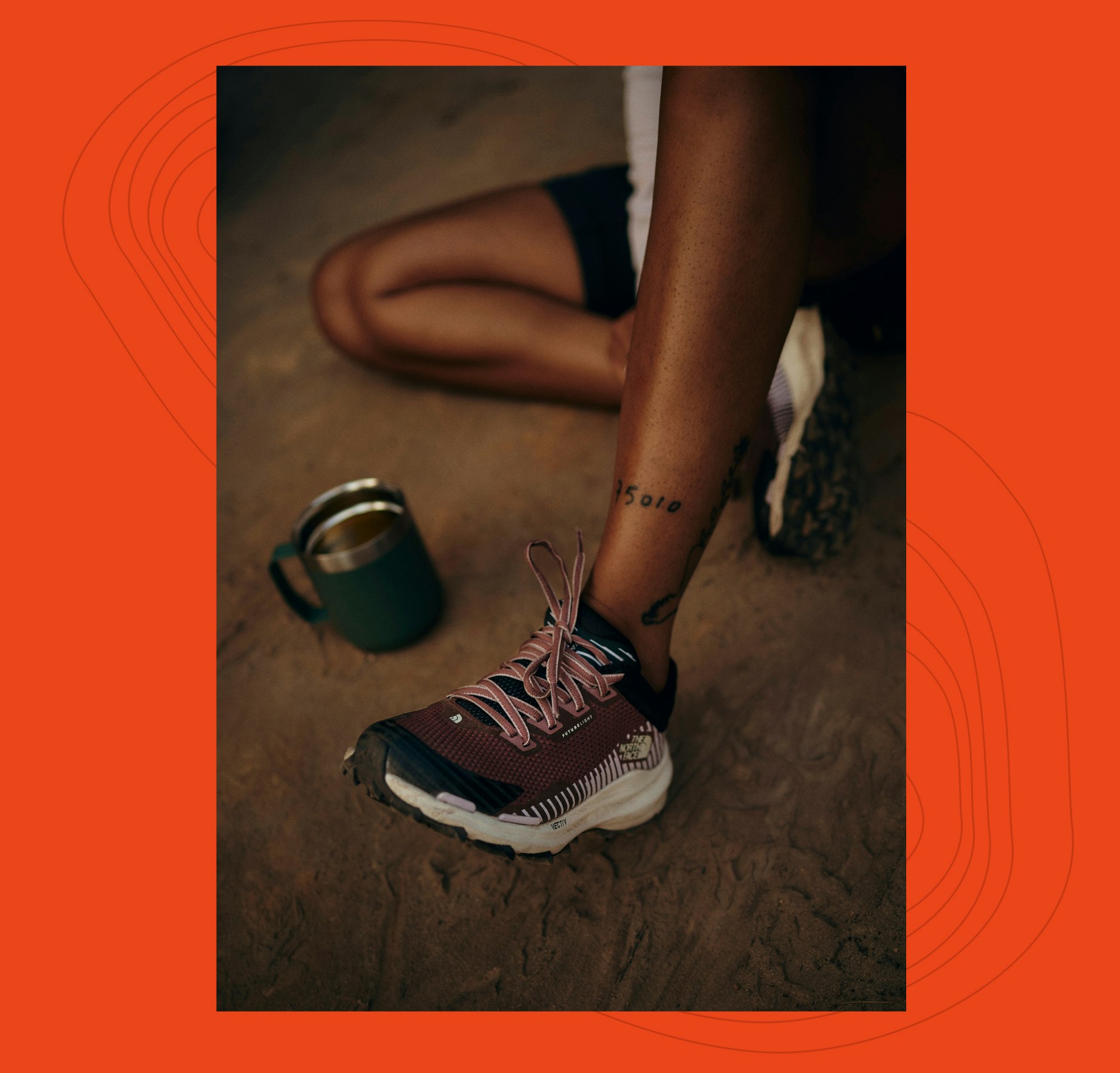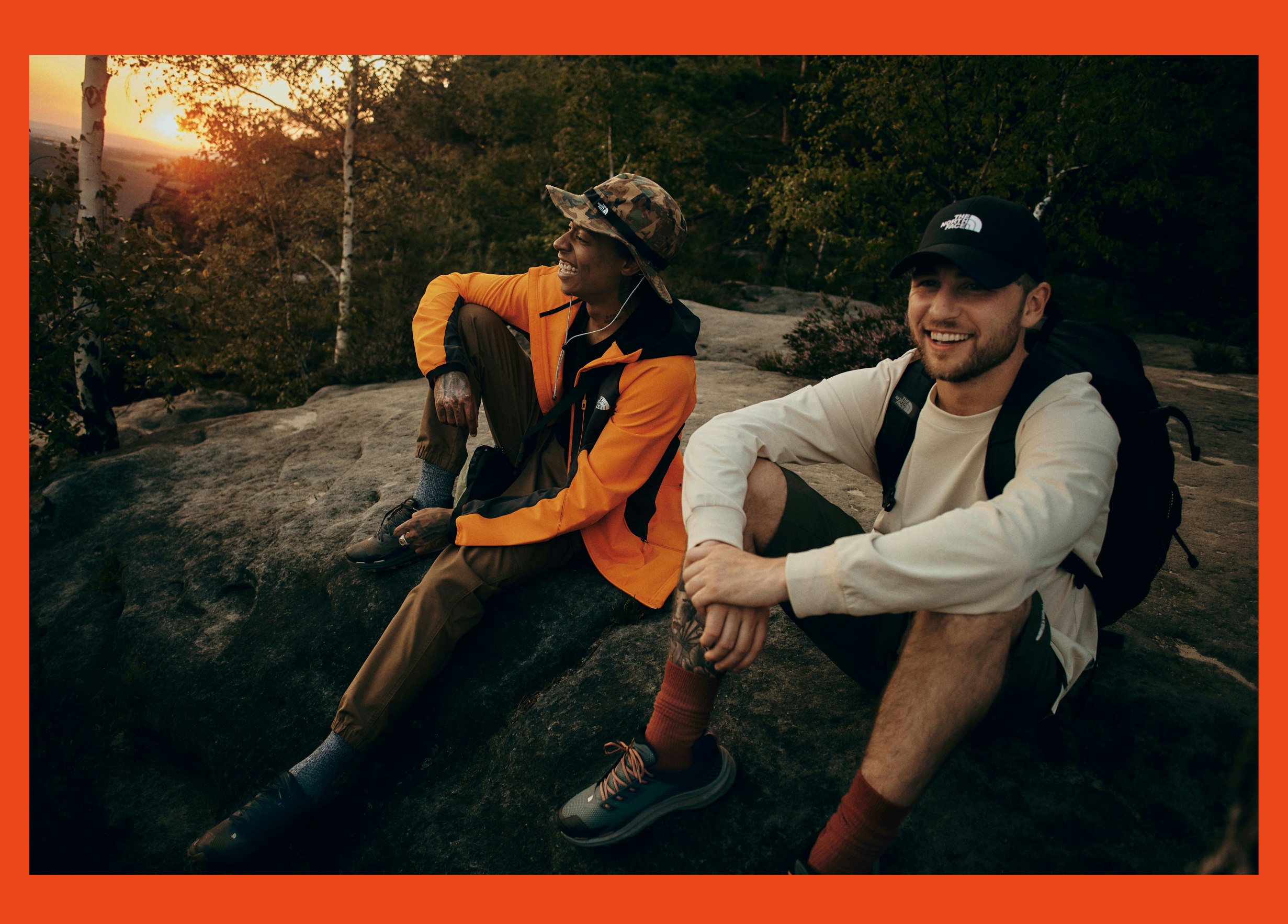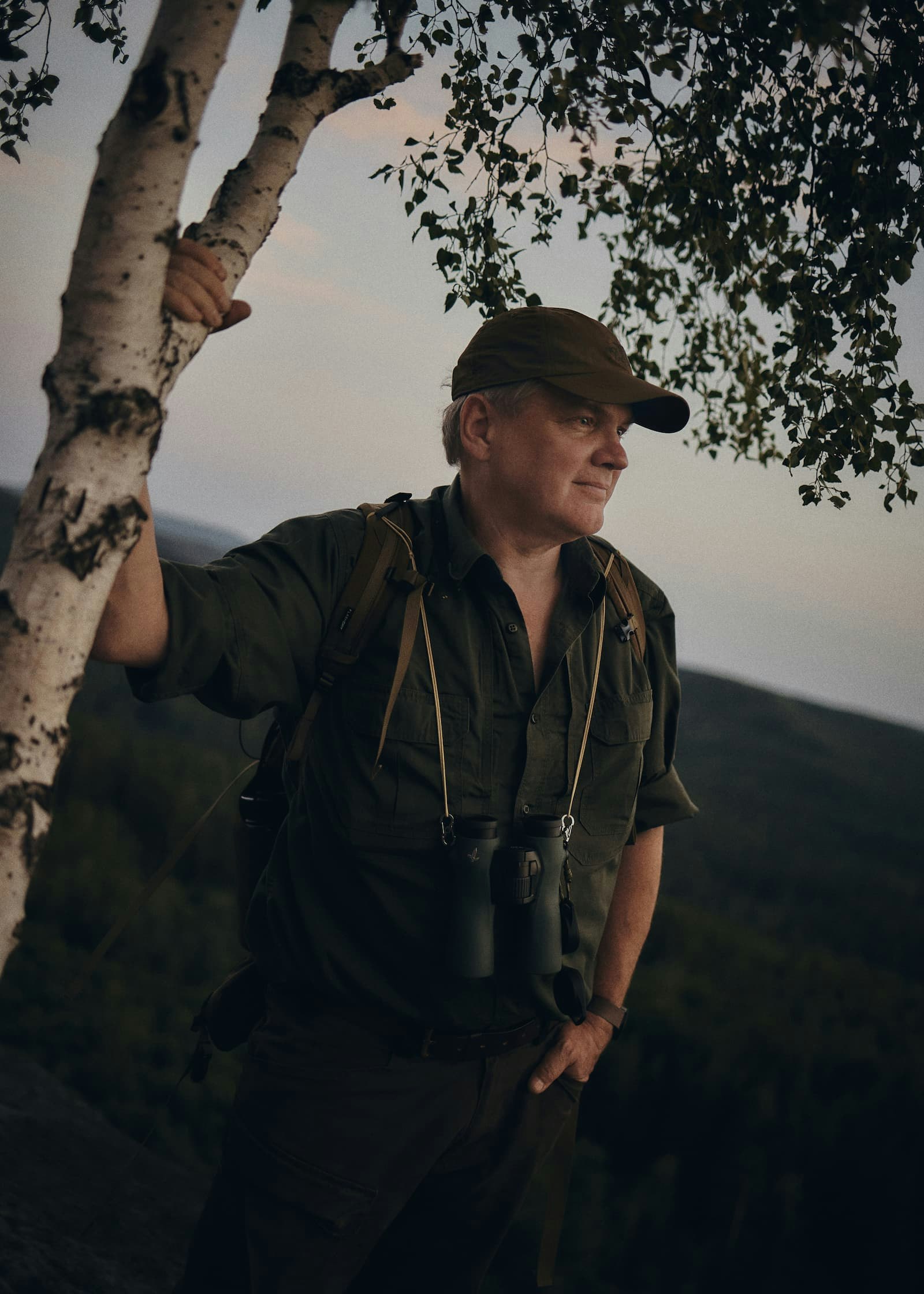 OUTDOOR TIPS FROM RAY MEARS
◉ If you hold your fingers parallel to the sun and the horizon, you can figure out how many hours or minutes it is till sunset. Each finger represents 15 minutes.

◉ Carry a bit of Japanese dashi or miso as it cancels out the bitterness of wild herbs and plants if you need to forage for your food.

◉ Pine trees have many uses. The pines themselves are rich in Vitamin C, the resin can be used for incense, the inner bark can be ground up to make a form of flour, the needles and bark are perfect for making fire and the oil can be used as a disinfectant.

◉ Never leave home for an adventure without a sense of humor.
"There is no substitute for actually doing things. Practice is everything — it teaches you far more than theory," says Mears. "I always carry a strong 80% rum with me on my excursions. It's great as a fire starts and the perfect addition to a hot chocolate."

Mears is a living, breathing encyclopedia of facts and anecdotes on the great outdoors. From identifying flora and fauna with Snow and getting the crew to taste foraged wild wood sorrel to sharing memories from past trips to an aboriginal village in Australia and the Red Sea, he really is a man who has almost seen and done it all.

The HIKE collection encourages everyone to explore in their own way. "Sometimes you go into nature and you just come out different," states Mears, and that's the beauty of it all.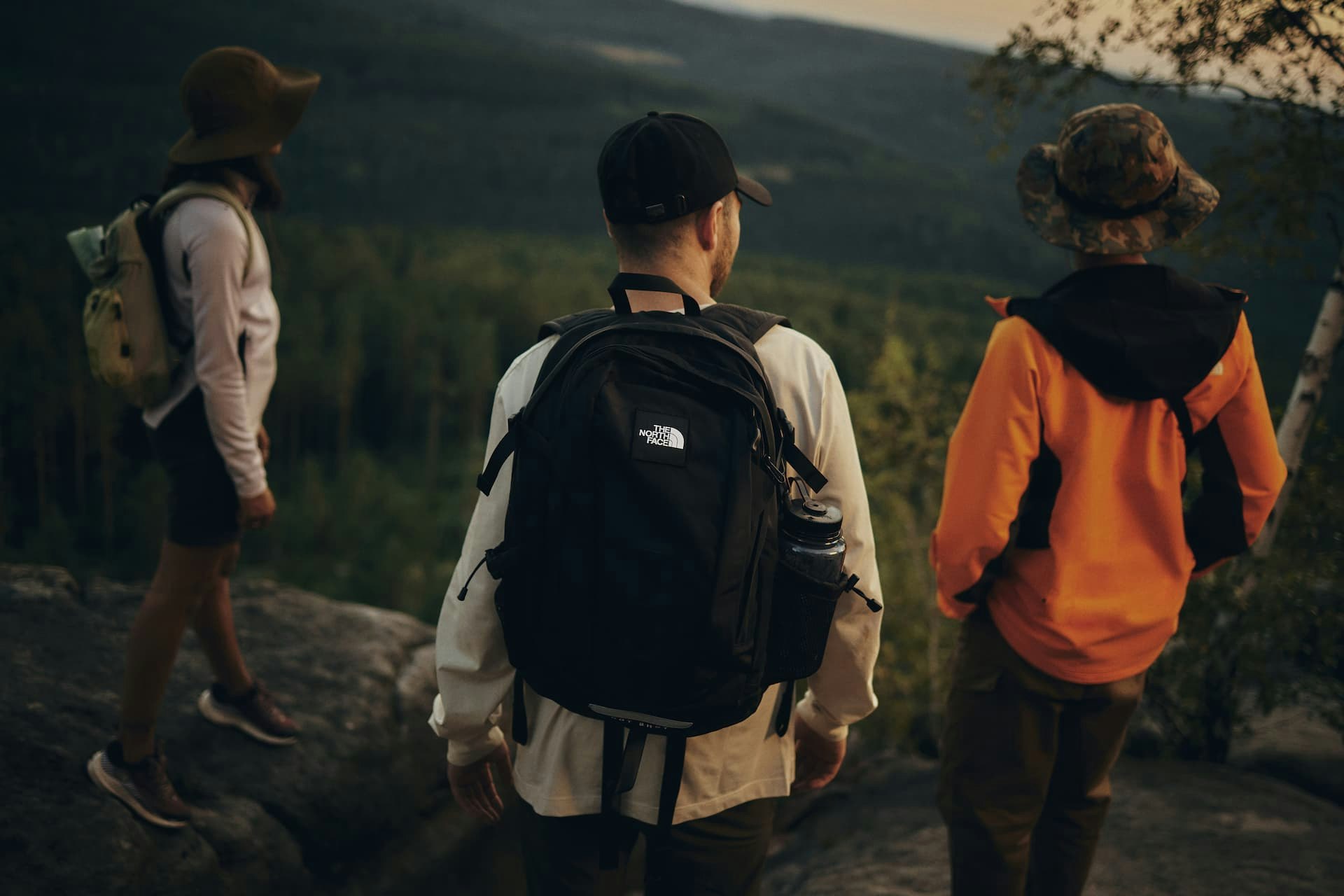 Credits
INTERNAL
Creative Director: Ali Kiblawi
Senior Art Director Digital: Luca Banchelli
Project Manager: Cynthia Mavanga
Product Manager: Shaun Roach
EXTERNAL
Photographer: Conny Mirbach
Director: Marcus Duncan McSweeney
Talent: Rejjie Snow, Dale Turner, Ray Mears, Ruhi Amin
{"shouldDisplayHeader":true,"shouldDisplayArticleFooter":true,"shouldDisplayPresentedBy":true}