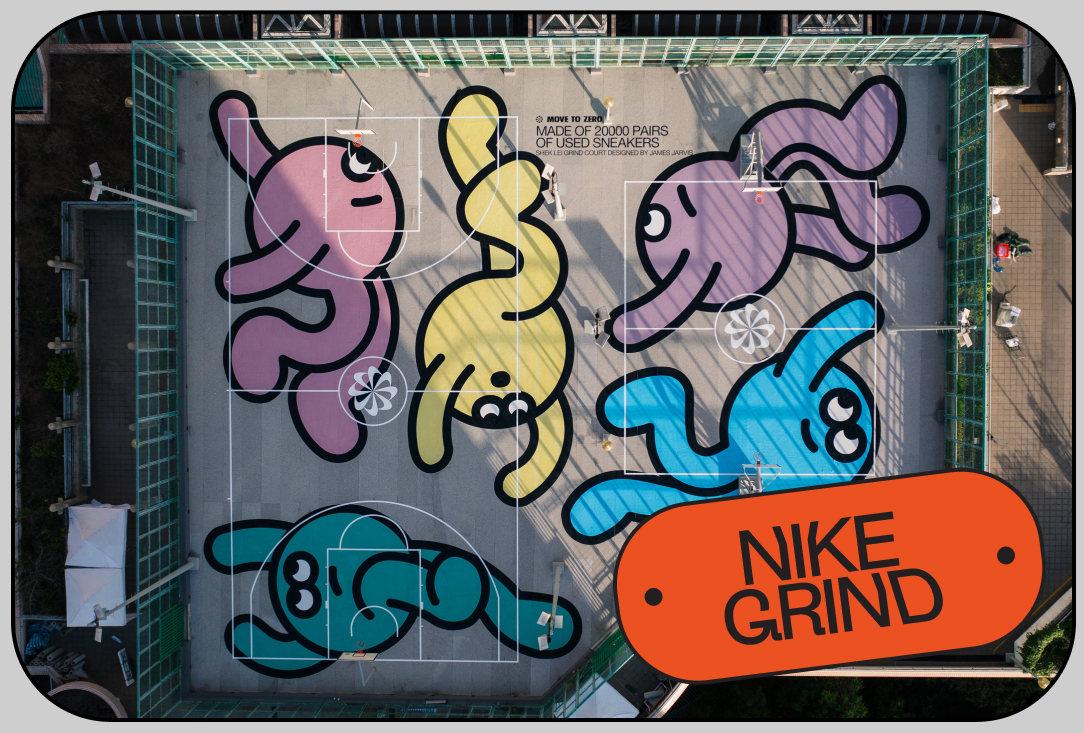 Nike has been recycling itself for the last three decades.
Since the early '90s, the sportswear giant has been taking scraps from its production processes, alongside defective and end-of-life products, and turning them into Nike Grind, a system of recycled materials that boast a wide range of properties and uses that you wouldn't normally associate with the Nike brand at all.

The project began, Nike explains, as "a grassroots initiative in 1992" with an agenda "to repurpose shoes headed for landfills." Thirty years and 130 million pounds of Nike Grind material later and that project is "now a global sustainability program," one that is integral to Nike's "vision for a circular future … where the concept of waste no longer exists."

"We have been incorporating sustainability for decades," Nike Sustainable Design Lead Noah Murphy-Reinhertz told Forbes, "not just in our operations, but also in how we innovate to reduce our environmental footprint while also providing high-performance products for people … Now we are articulating that process as the Move to Zero. It's our journey towards a zero-carbon, zero-waste future. That's a bold commitment – but we can't sit back and wait for solutions, at Nike we want to create them."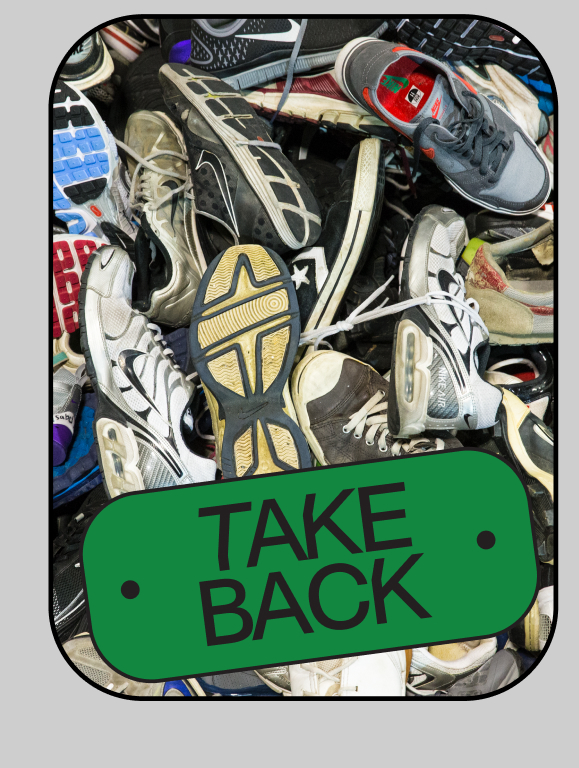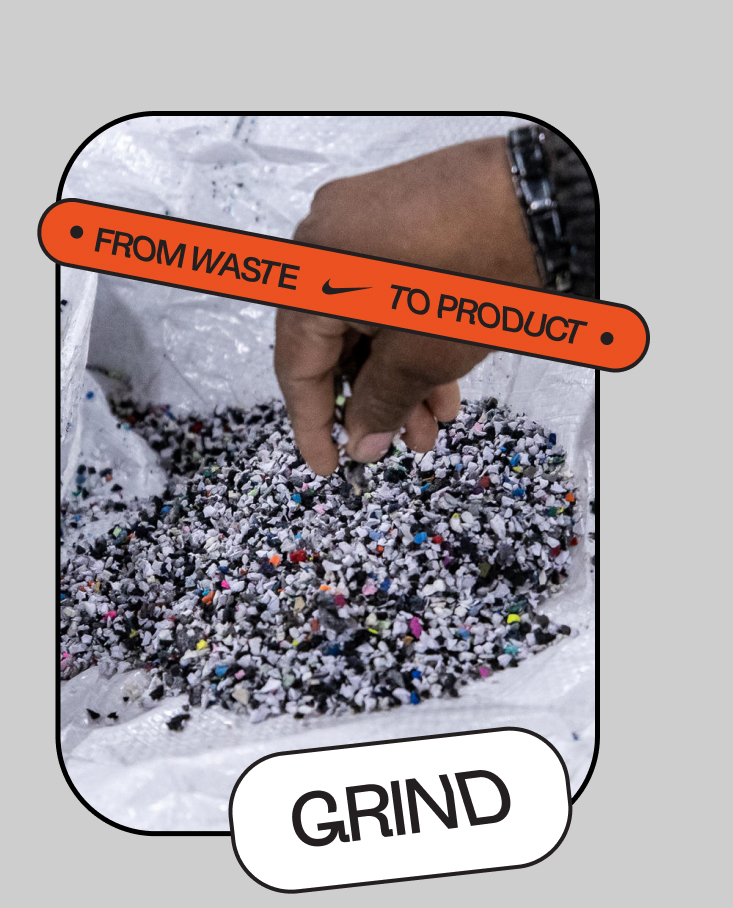 All of the materials used in the Nike Grind process are sourced from three key points in the Nike supply chain:

Post-industrial materials ie. unused materials and scraps leftover in the manufacturing process. Pre-consumer products such as defective sneakers and sample products that are unfit for purpose or donation. These are mostly found in Nike's U.S. and Belgium locations. Post-consumer products like the shoes you donate via Nike's in-store Recycling & Donation program.

In other words, every material element used in the Nike Grind process was developed adhering to the high-performing, function-first material standard that is synonymous with the Nike brand. Thus, the materials created as a consequence of the Nike Grind process, which literally grinds down the scraps and products into their nascent elements so they can be applied to other products, still boast their primary, premium functionalities.
Once the materials above have been collected and separated, they are then either reused or repurposed into the following six key material categories: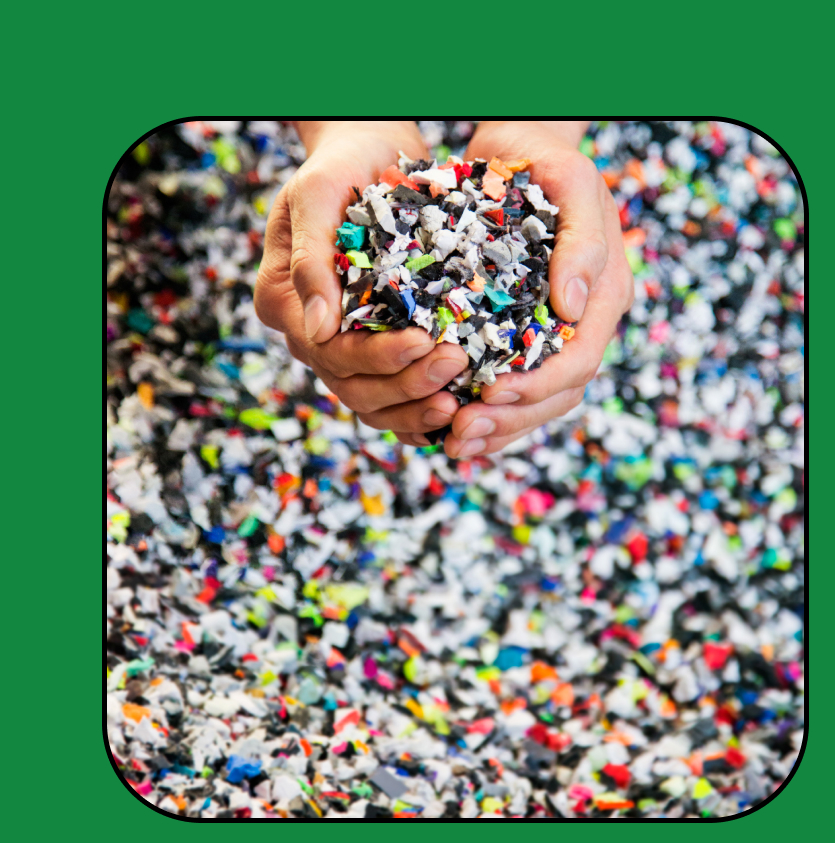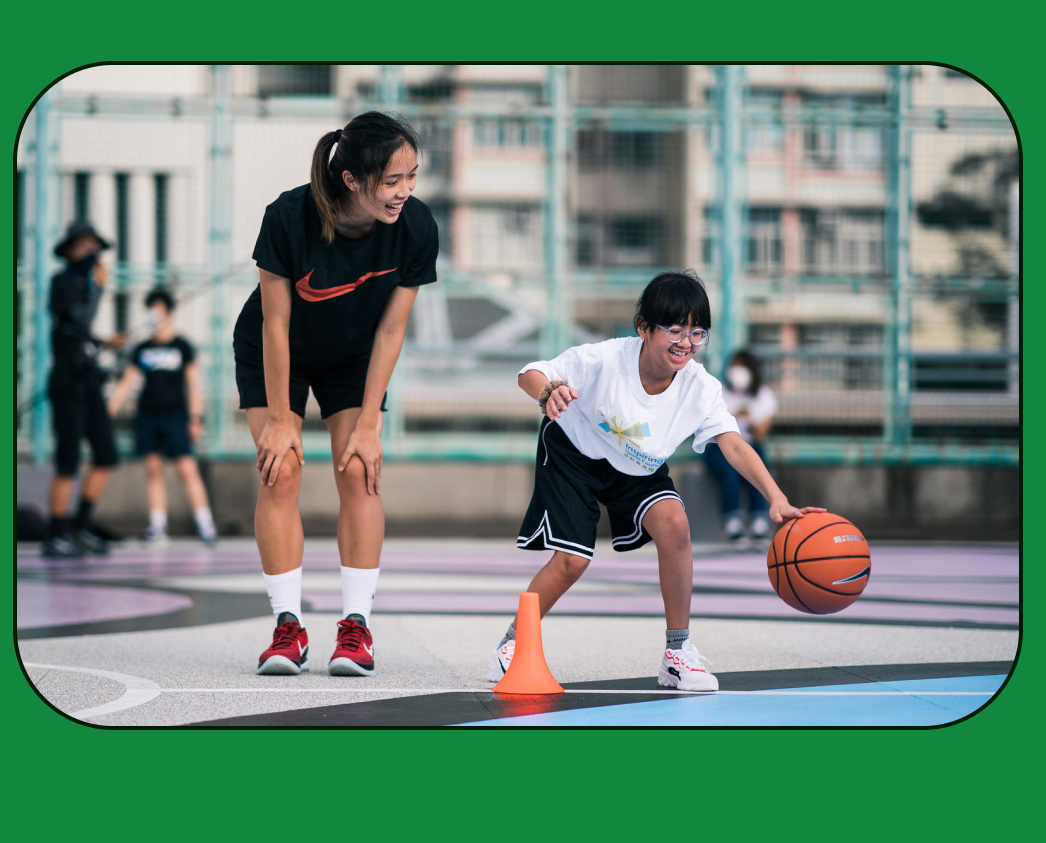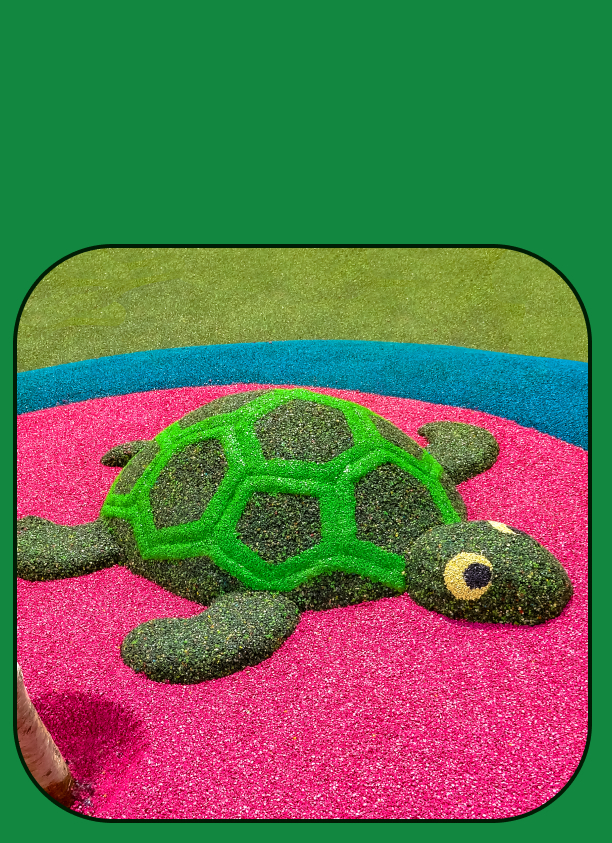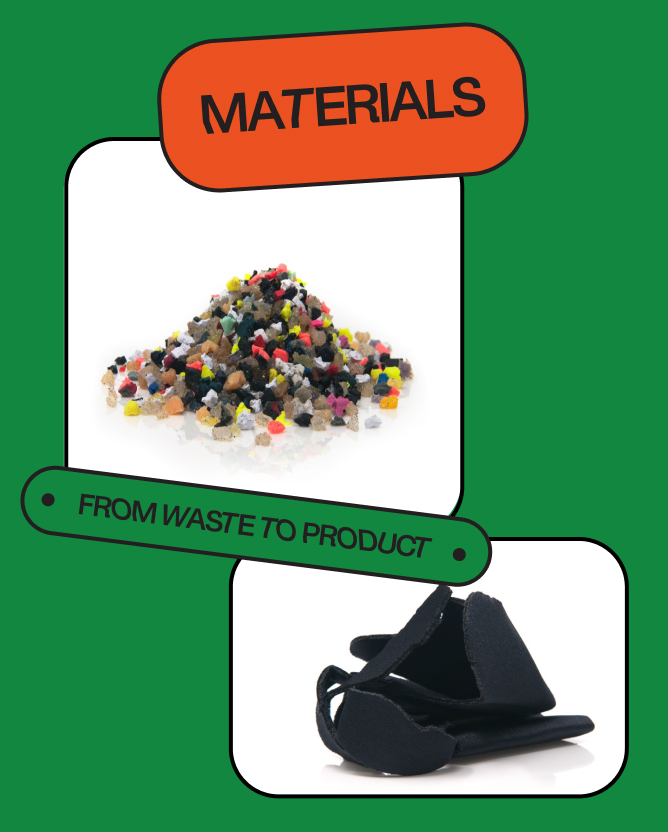 Rubber and PU Foam
From: Sneaker outsoles and flashings are collected and processed into various granular sizes.

Properties & Uses: Thanks to rubber's properties — low liquid absorption and sound and force absorption — they have numerous potential uses, including sports surfaces and construction materials.


From: PU Foam is polyurethane foam laminated with textile backing material (think of sneaker tongues).

Properties & Uses: Lightweight, shock-absorbing, compressible, and soft, the materials are often used for carpet padding, car interiors, and furniture.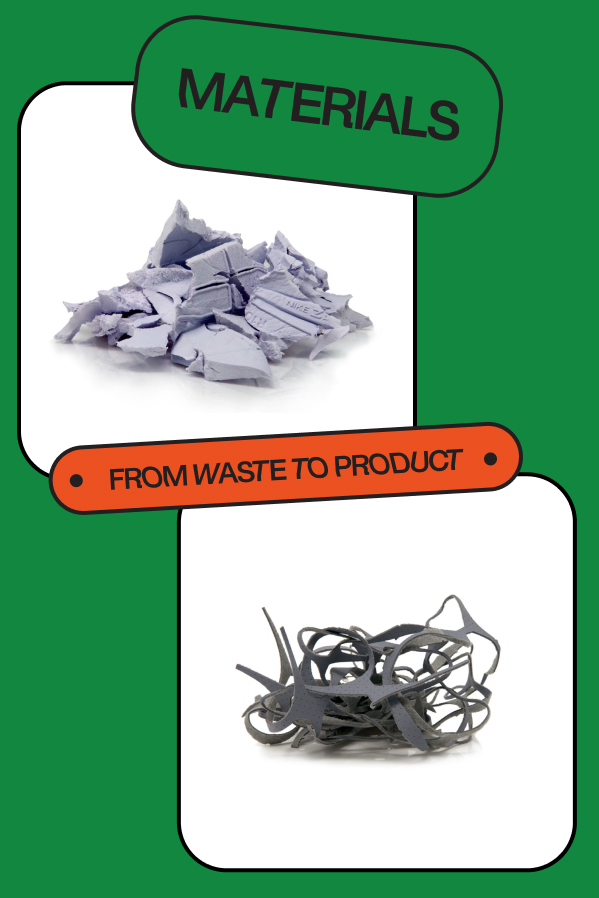 Eva Foam and Leather
From: Ethylene-vinyl acetate foam materials are normally located on footwear midsoles.

Properties & Uses: Flexible, thermal, shock-absorbing, crack-resistant, and low liquid absorption, EVA foam is often used for sports surfaces, flooring, furniture design, and construction materials.


From: Leather materials arrive in various forms such as full-grain, suede, split-grain with PU coating, and synthetic leather scraps from uppers.

Properties & Uses: It's strong, mildew resistant, and fire-resistant. There is a wide range of applications, but often the leathers are used for furniture, car interiors, and accessories.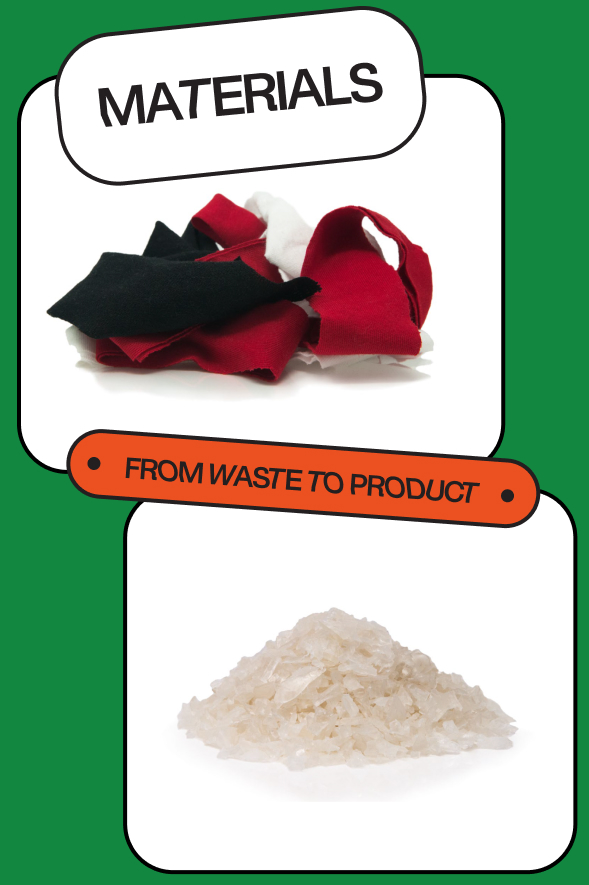 Textiles and Thermoplastics
From: By "textiles" Nike refers to the post-industrial scraps collected from the footwear and apparel manufacturing process and post-consumer textile fluff recovered from end-of-life shoes.

Properties & Uses: Colorfast, compressible, air and moisture permeable, these materials are often found in cushioning, car interiors, and recycled yarns.


From: Manufacturing scraps.

Properties & Uses: Thermoplastics have elasticity, strength, abrasion resistance, oil, and grease resistance, and can be melted and re-extruded. They are often used for flooring, carpet backing, and furniture.
As you may have noticed from the brief explainer above, the main uses for Nike Grind materials aren't the first things that come to mind when considering the Nike brand. Some of the materials do get turned back into sneakers — no doubt you'll recall 2020's Space Hippie sneaker that incorporated 15 percent Nike Grind rubber — but much of it is gathered and repurposed into building and construction materials.

Over the years, Nike Grind has partnered with many innovative companies that have incorporated Nike Grind materials into a huge range of products, regardless of whether they have a connection with the sports world or not. The tech brand RE_CODED, for example, turned Nike Grind into a range of iPhone charging cases and other Apple accessories, while The Home Depot uses Nike Grind to make its Future Foam carpet padding and gym flooring tiles. Elsewhere, you'll find Nike Grind in retail spaces, Olympic and Paralympic training facilities, football field turf, and beyond.

Tottenham Hotspurs joined forces with Nike Grind when developing the court for the N17 Arena, a community sports center that provides a safe space for young people to access and enjoy sports. Over 18,000 recycled sneakers were ground down and embedded within the court flooring, demonstarting the clubs dedication to lowering its environmental impact. That same year, Tottenham Hotspurs was named the Premier League's greenest club following a study carried out by BBC Sport and the UN-backed Sport Positive Summit.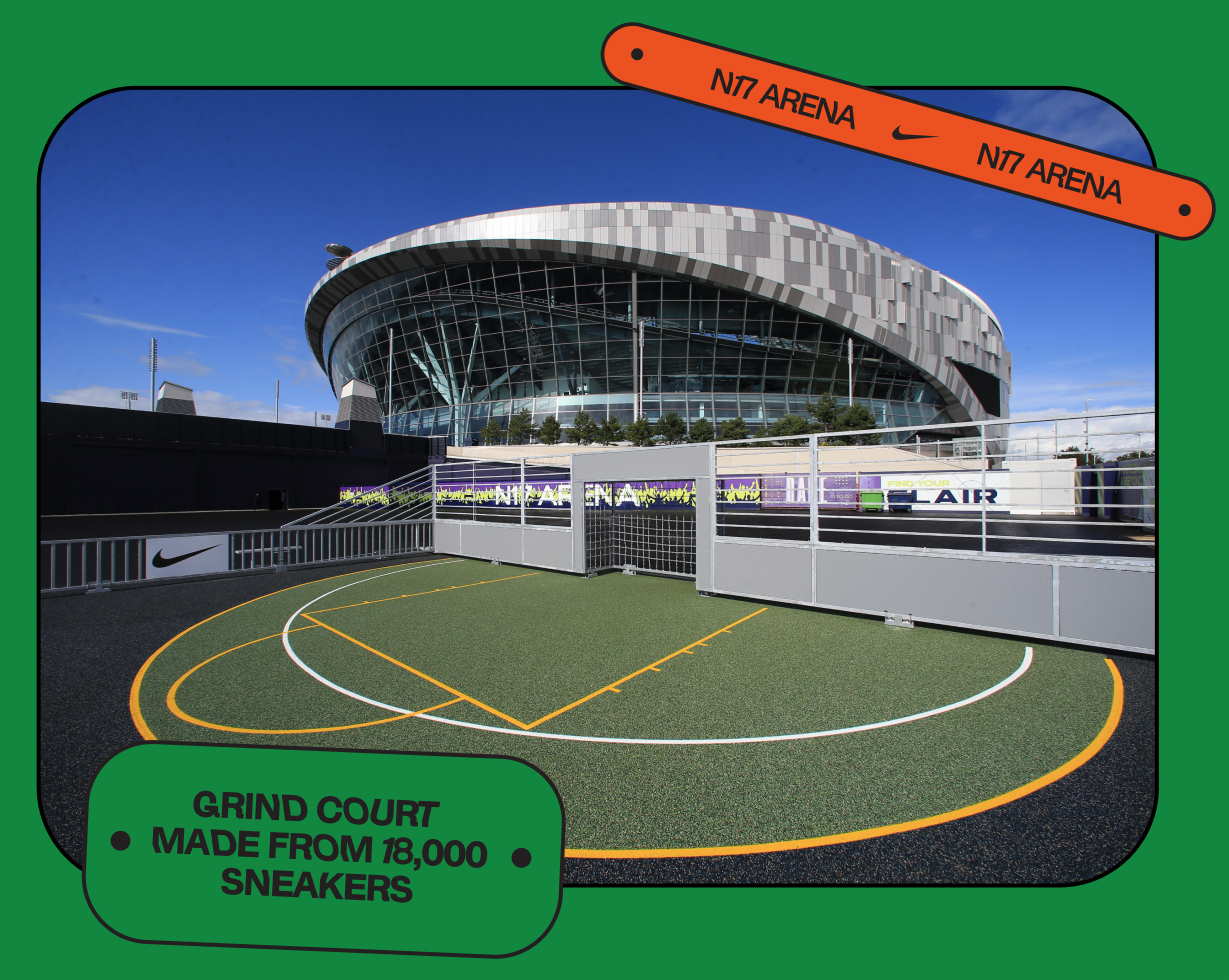 Nike Grind plays a huge role in the company's mission to eradicate its waste. But of course, the road to completing that goal is long, convoluted, and packed full of hurdles. Yet, as the saying goes, with great power comes great responsibility. As one of the biggest brands in the world — a brand that is a leading force in a notoriously wasteful industry — it's fair to say that Nike has a mammoth corporate responsibility when it comes to managing the impact it has on the planet and setting examples for wider systemic change. Nike Grind is that example and here's hoping many other major brands follow in its footsteps.
{"shouldDisplayHeader":false,"shouldDisplayArticleFooter":false,"shouldDisplayPresentedBy":false}