If ever there's a time of year to embrace the boldness of a monogram print then it's summer, and few are as iconic as Burberry's.
When Riccardo Tisci assumed the creative helm of the esteemed fashion house in 2018, one of his first undertakings was to reinvigorate the monogram, for which he enlisted the celebrated British artist Peter Saville. The design interweaved "TB" – the founder, Thomas Burberry's initials – in tonal shades of Burberry beige and brown, although it has since appeared in a multitude of colors.
Since then, the monogram has inspired the annual TB Summer Monogram collection, which counts a wide range of clothing and apparel pieces. Each collection has been fronted by one of fashion's most renowned faces – first Gigi Hadid, then Kendall Jenner, Naomi Campbell, and this year, Gisele Bündchen.
The 2022 collection features a varied selection of designs including gabardine trench coats, silk-blend bomber jackets, cotton shirts, neoprene sandals, swimwear, and sunglasses.
To make its pieces pop even more, we teamed up with Burberry to create the ultimate TB Summer Monogram filter for Instagram which a few of our favorite creators tested out for themselves while flexing their favorite Burberry fit. Check out a few inspirational takes on how to wear the TB Summer Monogram collection and shop the looks below.
Want to show us how you wear it? Makes sure to access the mobile TB Summer Monogram filter on our IG this summer.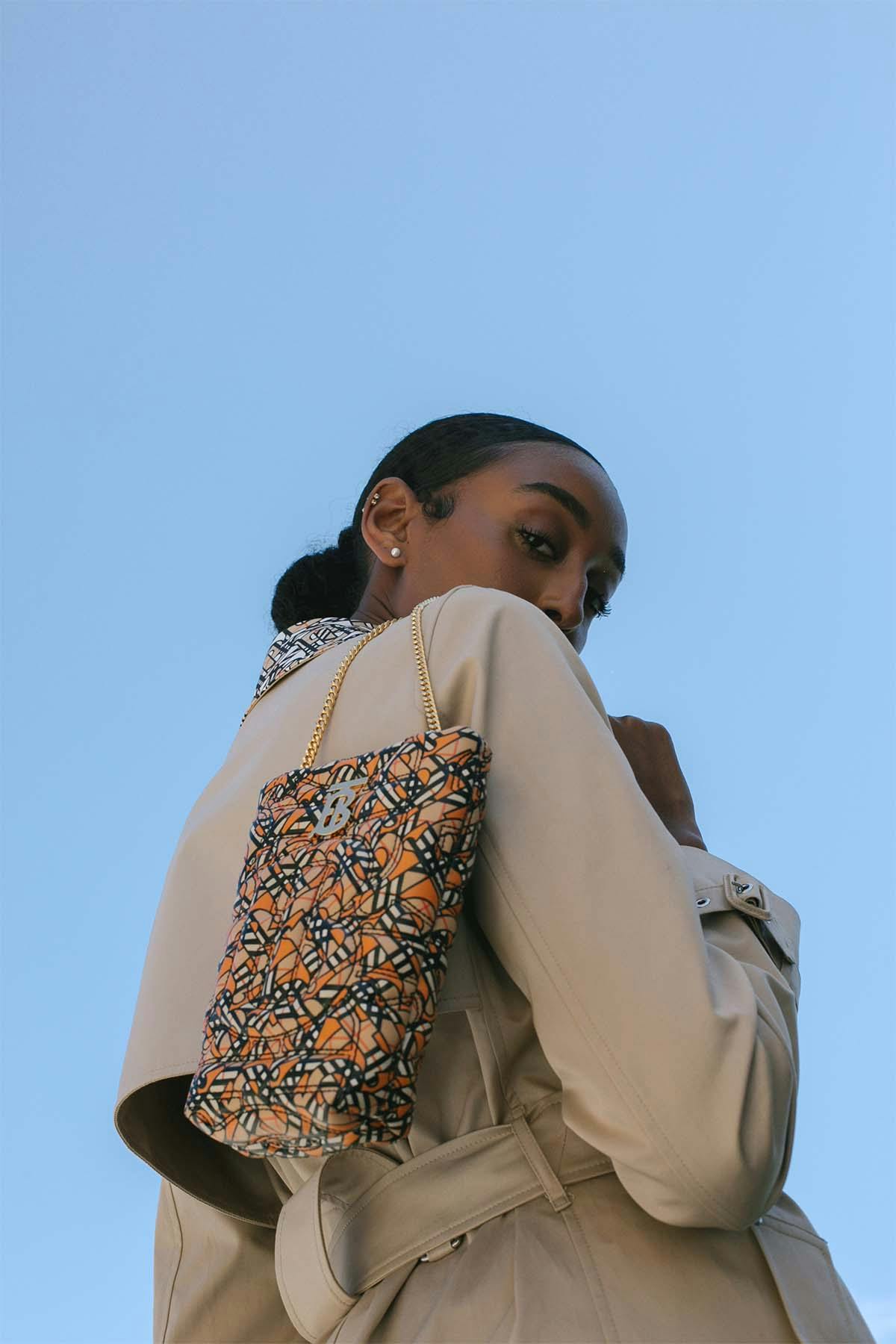 Elizabeth De La Piedra wearing the Monogram Print Stretch Nylon Two-piece Swim Set and the Monogram Print Stretch Nylon Leggings with its matching crop top