With over a decade of experience in the creative industry, Jamiersen Green wears many hats in both his personal and professional life. The Michigan native currently juggles influencer marketing for a major sportswear company while simultaneously building his own hybrid creative company, Leader Quality. Green has been at the forefront of street culture from an early age, having interned for Jeff Staple during his heyday followed by a stint at Reed Space.
From there, he cut his teeth at Staple doing sales and marketing, working his way up to bigger projects like ComplexCon where he honed his networking skills. Now, he's putting everything he learned into Leader Quality and using tools like Canva to bring that vision to life. "Canva is a great tool for me to organize. It's easy to use and gives me shortcuts where I don't have to design every single thing that I want to put in a deck," he tells Highsnobiety. "It helps save time and I can focus on the things that I actually need to design."
We spoke to Green to learn more about his early days in street culture, how he broke into influencer marketing, how Canva makes his work easier, and more. Read our interview below and explore how Canva can take your own projects to the next level.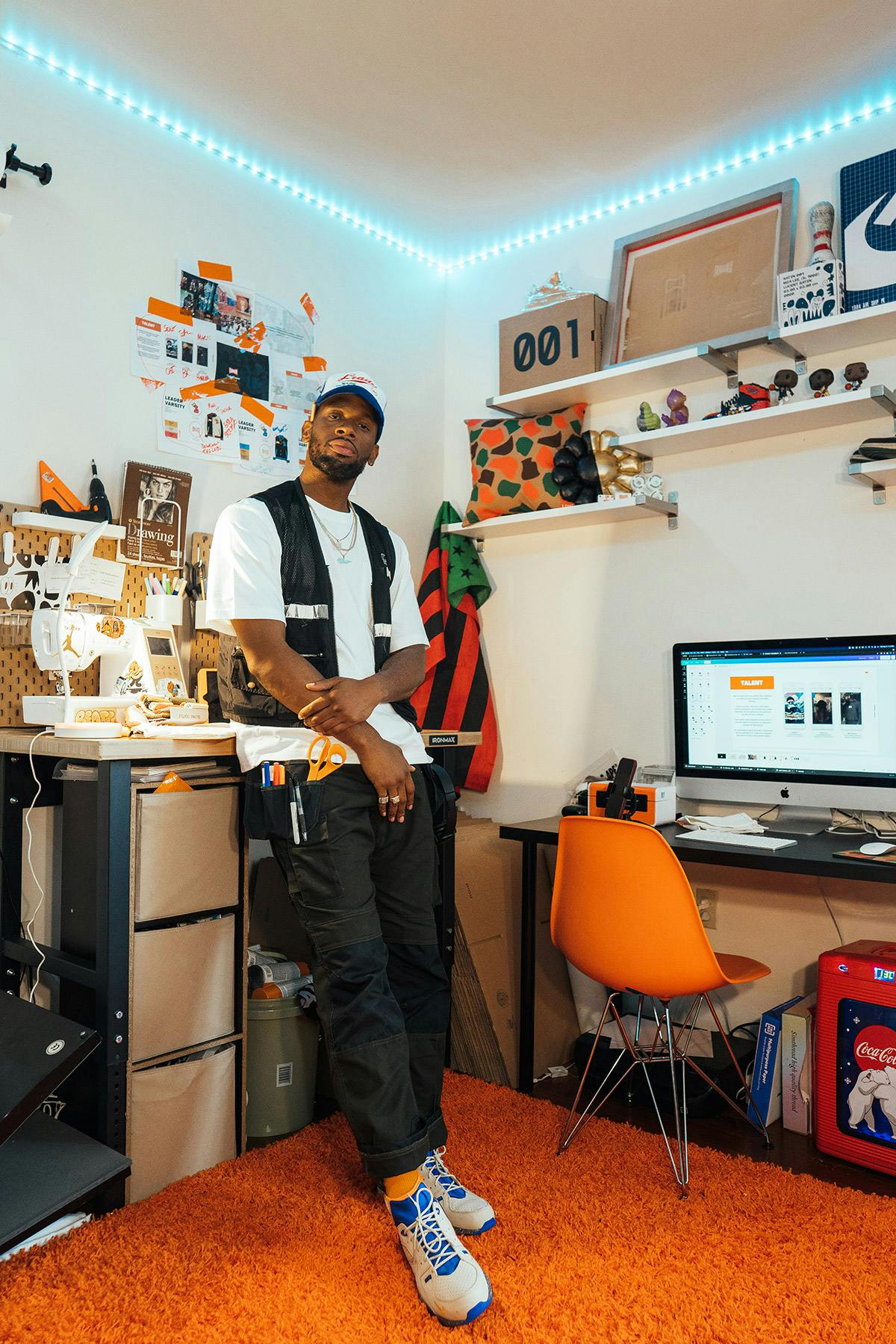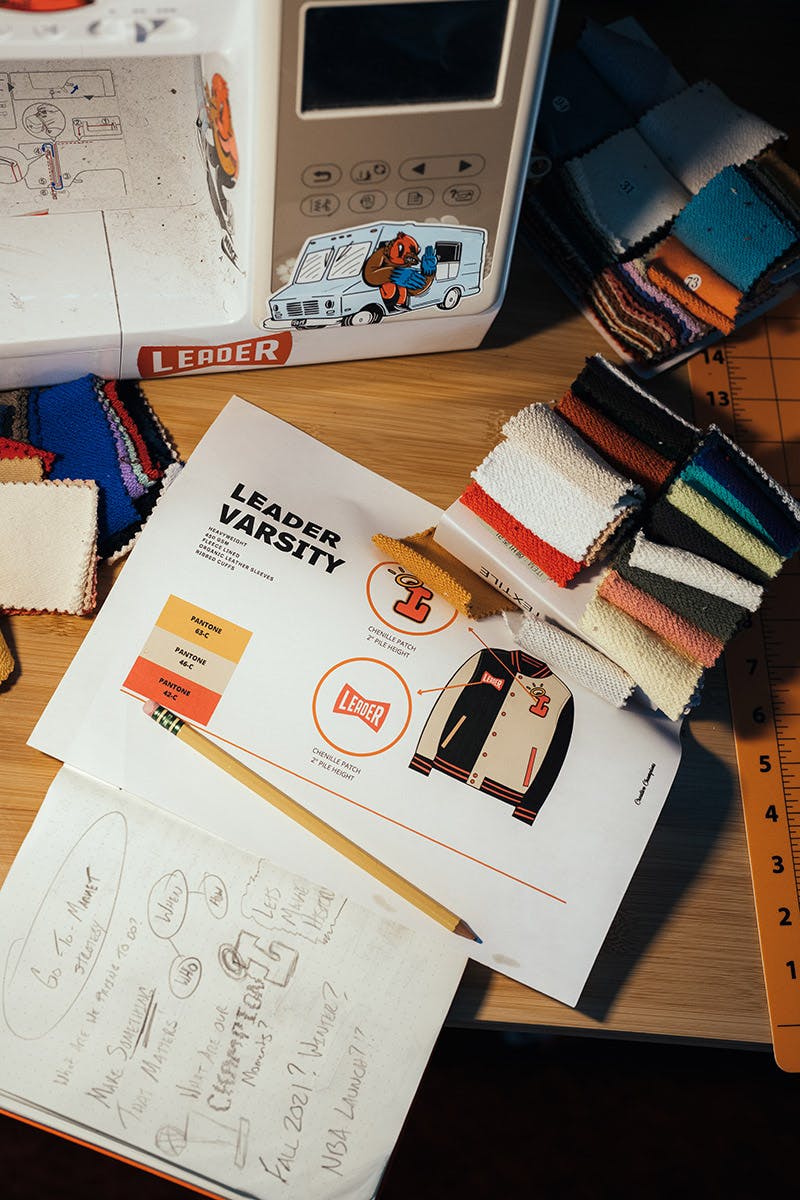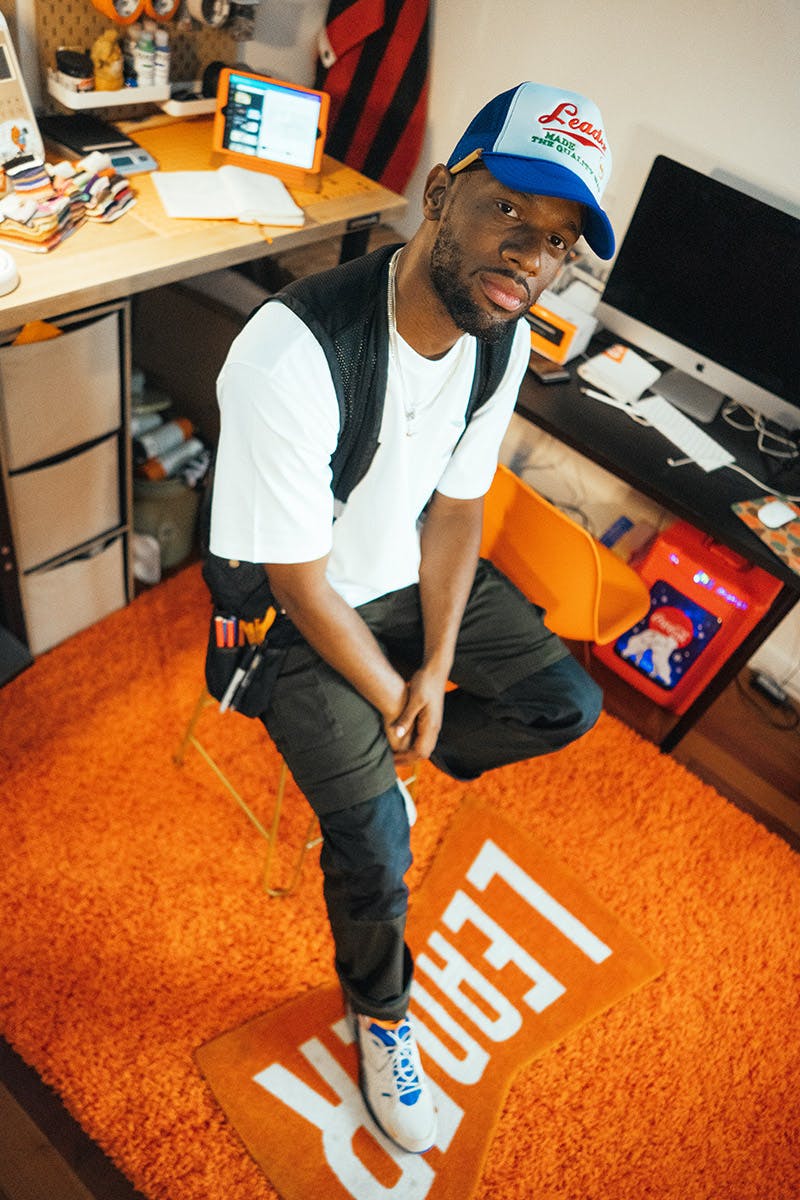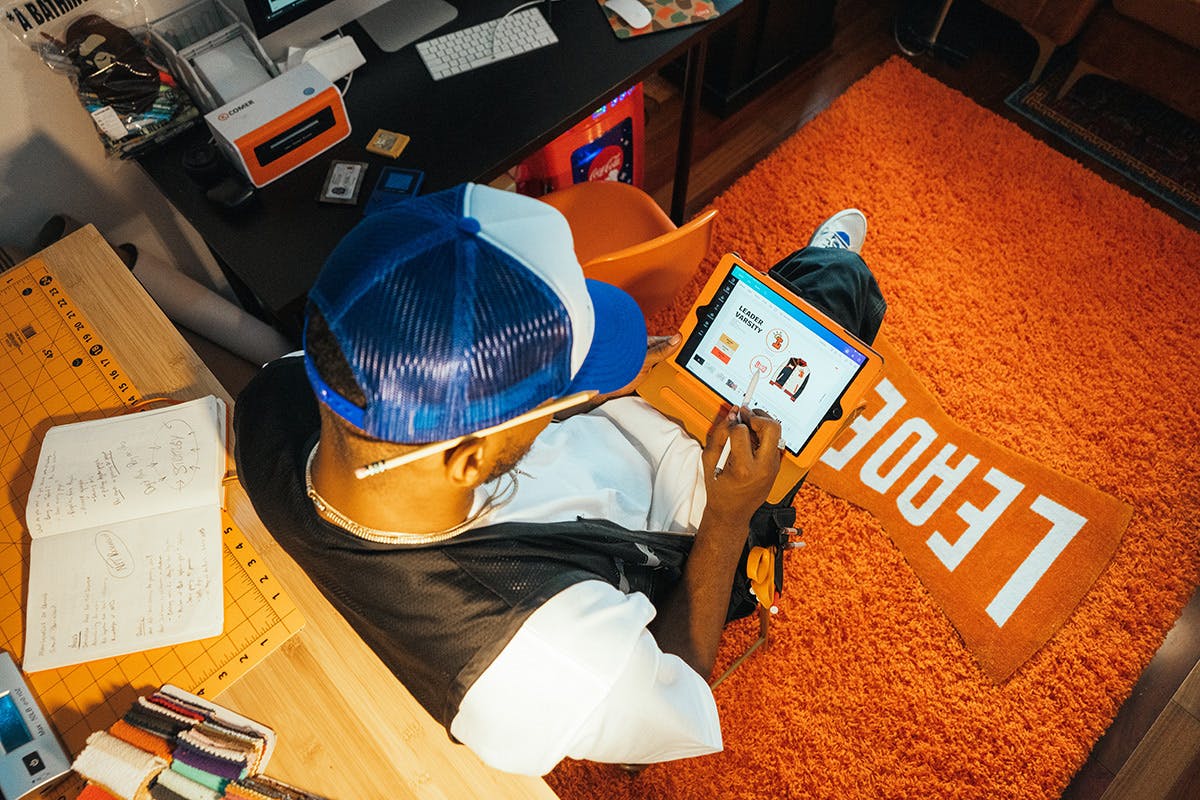 Tell us about yourself and what you do for a living.
I was born and raised in Flint, Michigan, a town about an hour outside of Detroit. I moved to New York six years ago to chase my dream of being involved in sneakers and streetwear. Michigan has a very small market that you hit a glass ceiling and it gets to a point where you have to find a way to break through it. For me, that glass ceiling was, "Hey, I'm going to pack up all my stuff and move to New York." I literally sold everything I own. I sold my car, 150 pair sneaker collection before I moved. I didn't have a job, I didn't have anything lined up.
It's hard to categorize what I do. I do a lot. We can say that I'm a multidimensional marketing creator. I can do anything from photography, to design, to marketing plans, to talent management, to video editing, to video production, to copywriting. Anything that's involved in the marketing sphere. I feel like I'm a one-stop shop for anything that involves marketing. I'm your local neighborhood marketing dealer.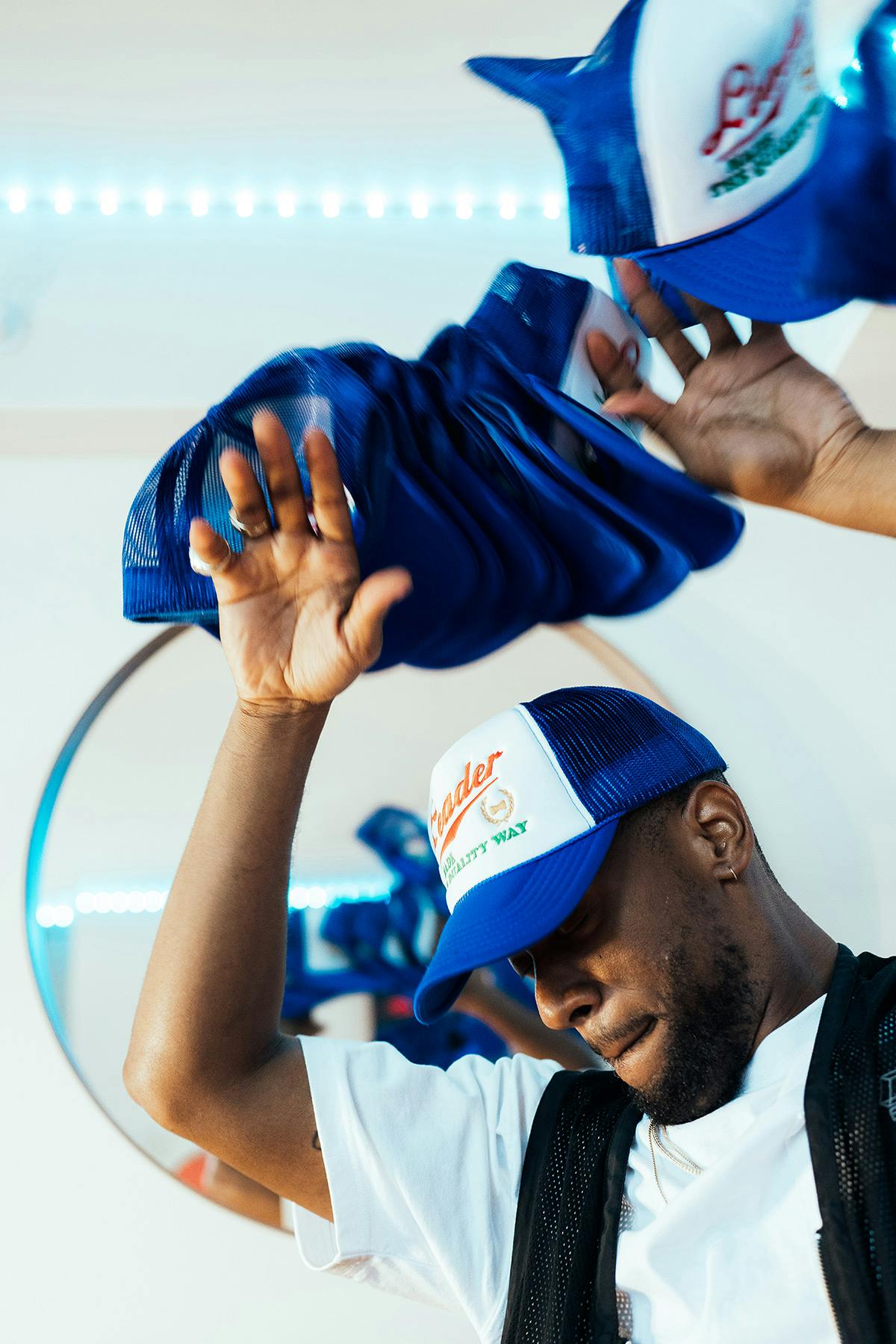 How did you break into this career?
I started off as an intern at the Brooklyn Hip-Hop Festival doing marketing design, which ended up being a great stepping stone and platform for me. While I was at the Brooklyn Hip-Hop Festival, I cold emailed Jeff Staple. He hit me back 10 days later and called me into his office to sit down and have a conversation. About a month went by, Jeff called me back and I actually started interning with him. I did SneakerCon with him for my first job as an intern, and I also started interning at Reed Space. The path wasn't easy but the craziest part is I met one of my best friends at Reed Space, Eric Ramirez — he had me painting cubes in the basement as an intern.
You have to start somewhere, nobody starts at the top. I started working at Staple, and then I worked my up into sales and marketing, helping do things like ComplexCon, helping put together Puma launch events and things that they had going on. I moved over to an agency, Game Seven, and I started doing bigger projects, so things like Nike, Jordan. I was able to work All-Star Weekend and write the entire script at an event for Kobe Bryant and Jalen Rose. That took my marketing experience to the next level.
Going from Staple and doing sales and marketing and moving into Game Seven and then doing all these different things for Nike, and Jordan, and NBA players, and putting together basketball games for celebrities, and bringing them into the fold, and working on pop-up shops for the PSNY shoot with Dao-Yi and Maxwell, and doing all that for PSNY. Pop-ups draw everybody, so it really expanded my mind in experiential marketing. Now, I'm using everything that I've learned over my career into Leader Quality and being able to put clothing lines together and launches together, and different kinds of video content and things together for the creative community.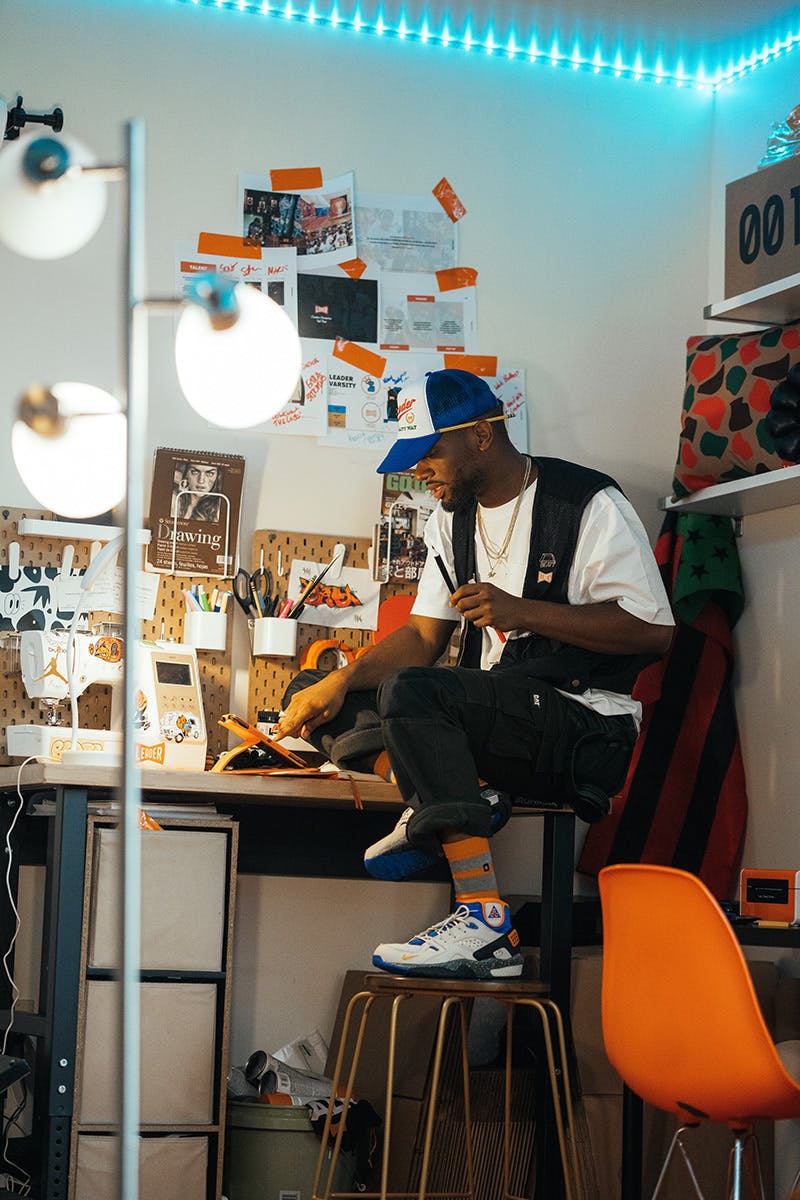 What's a typical day like for you?
It's fun, but it's also hard. You get a campaign or an idea, and then I have to figure out, "Who is an authentic fit for this program and why?" A lot of times people can look at talent or influencers and they just look at the numbers, or they just look at, "Oh, they have this many followers." But then sometimes it can fall so flat and not make sense for the brand.
It's figuring out who is authentic for the creative project that I'm working on? Who fits the bill of an athlete? Who fits the bill of a streetwear expert? Who fits the bill of a big content creator that can get specifics over about a shoe and get it out correctly? My day-to-day is working with managers, negotiating deals, talking through the terms, agreements. That's the stuff that's not that fun. My number one thing about it is authenticity has to be key because if it's not authentic, everybody's going to know.
What are some essential tools you need to do your job?
Since I do so many different things, it can range anywhere from my DSLR camera, to my film camera when I'm out and about just bopping around doing events. When I'm sitting at my house it's my MacBook and my iPad with Apple Pencil, and Procreate. I work on Canva too because my thoughts are all over the place. Canva gives me a chance to organize those thoughts, ideas, designs, line sheets, or talent ideas, and see them on the digital screen rather than just writing in my notebook.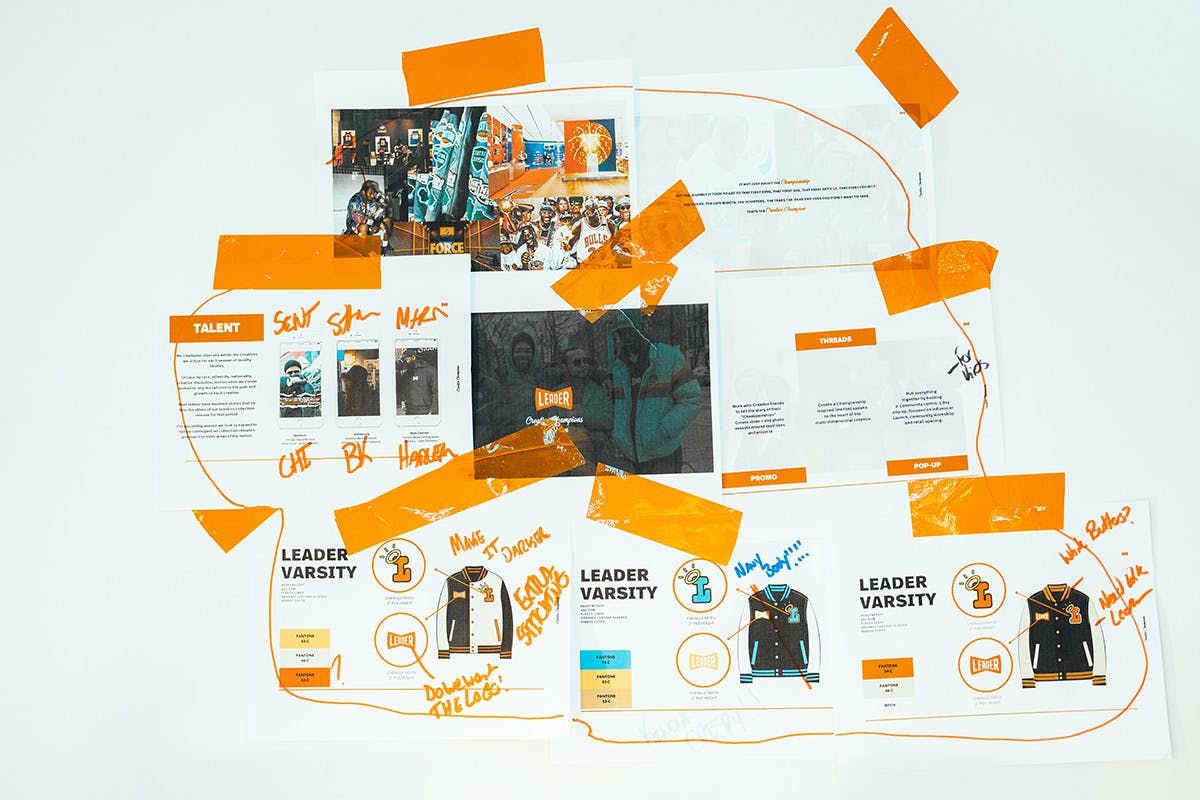 How does Canva make your work easier?
My mind is a cluster-flux of 10,000 ideas, ADHD. Canva really helps me organize my thoughts. I can sit down in front of the program, I can either work from a template, or I can work from a blank slate. I can start laying out line sheets. So it helps me organize my designs. If I have eight different designs, rather than clicking through a bunch of different tabs, I now have them all in one place. I can write my notes, I can edit on them, I can print it out, I can paste it on my wall and I can come back to it. If I'm working on a marketing presentation, I can literally do it from soup to nuts.
I can game-plan for the video and do the full treatment and make a full deck of everything, head to toe, from the objective to strategy, to the marketing, to the talent, to the video treatment, to when it launches. Canva is a great tool for me to organize. It's easy to use and it gives me shortcuts where I don't have to design every single thing that I want to put in the deck. It helps save time and I can focus on the things that I actually need to design.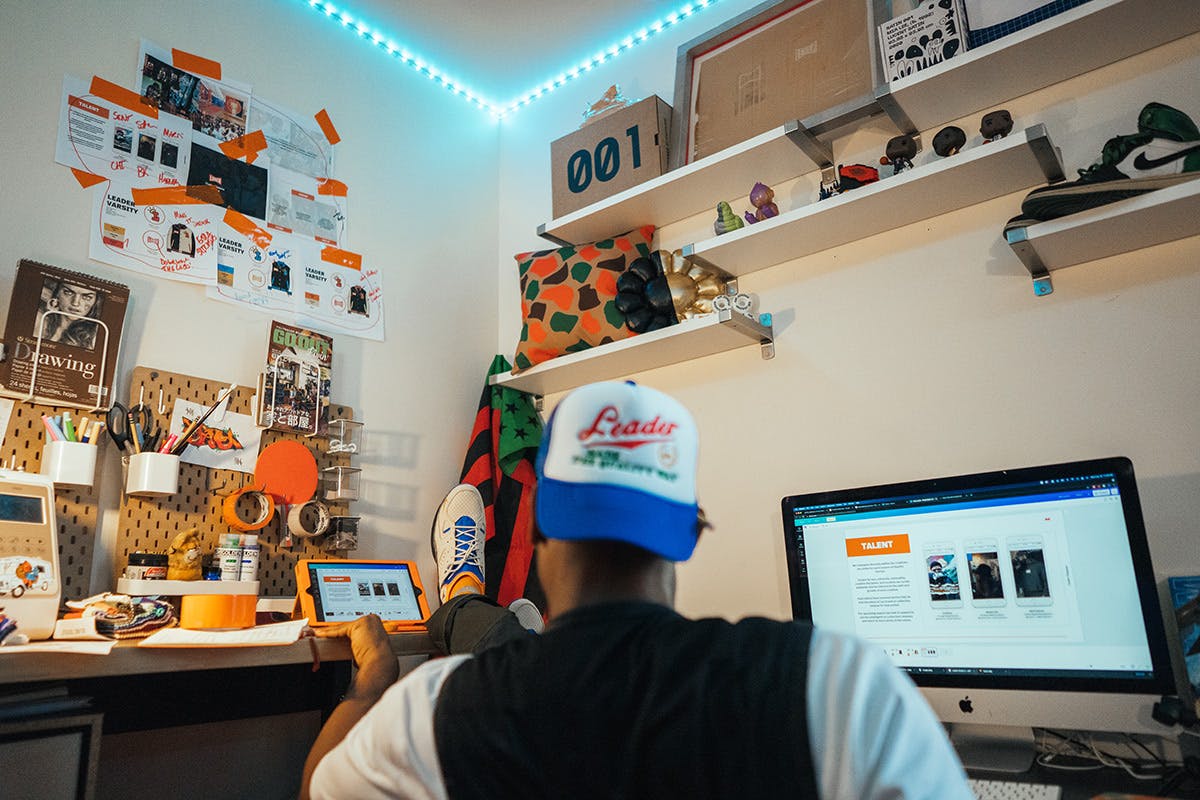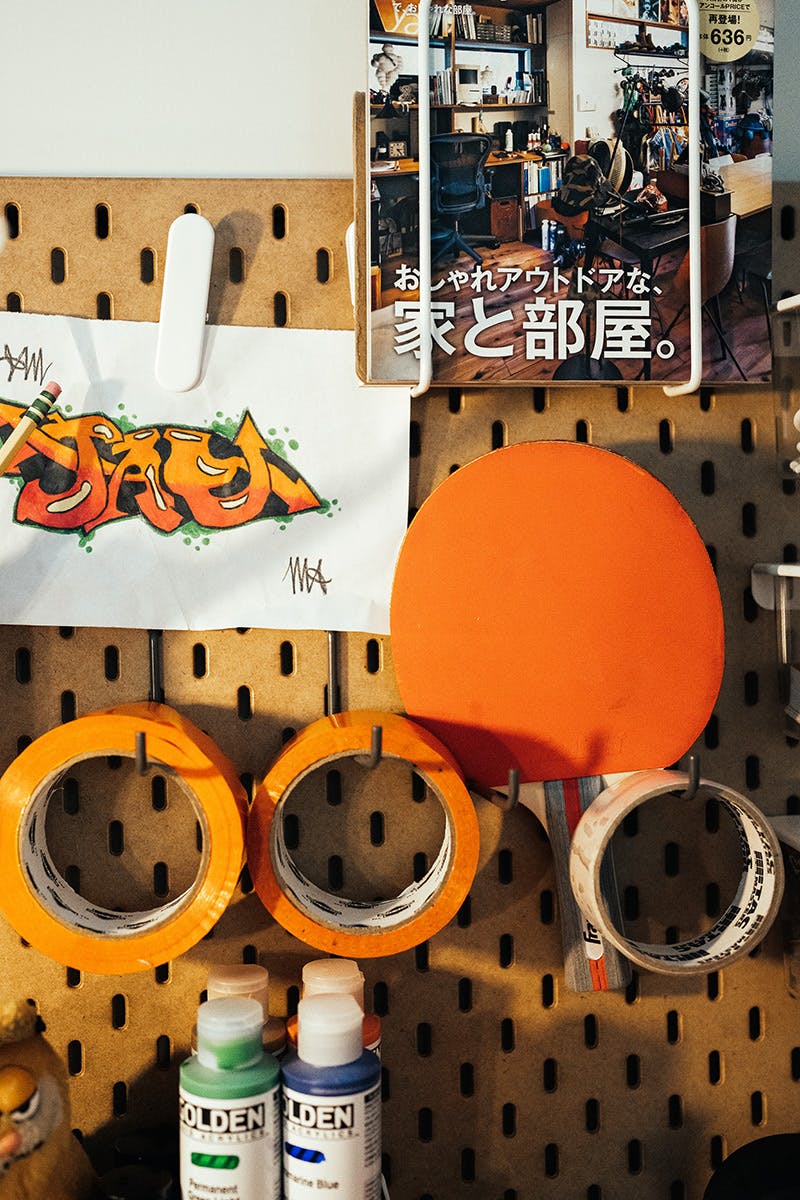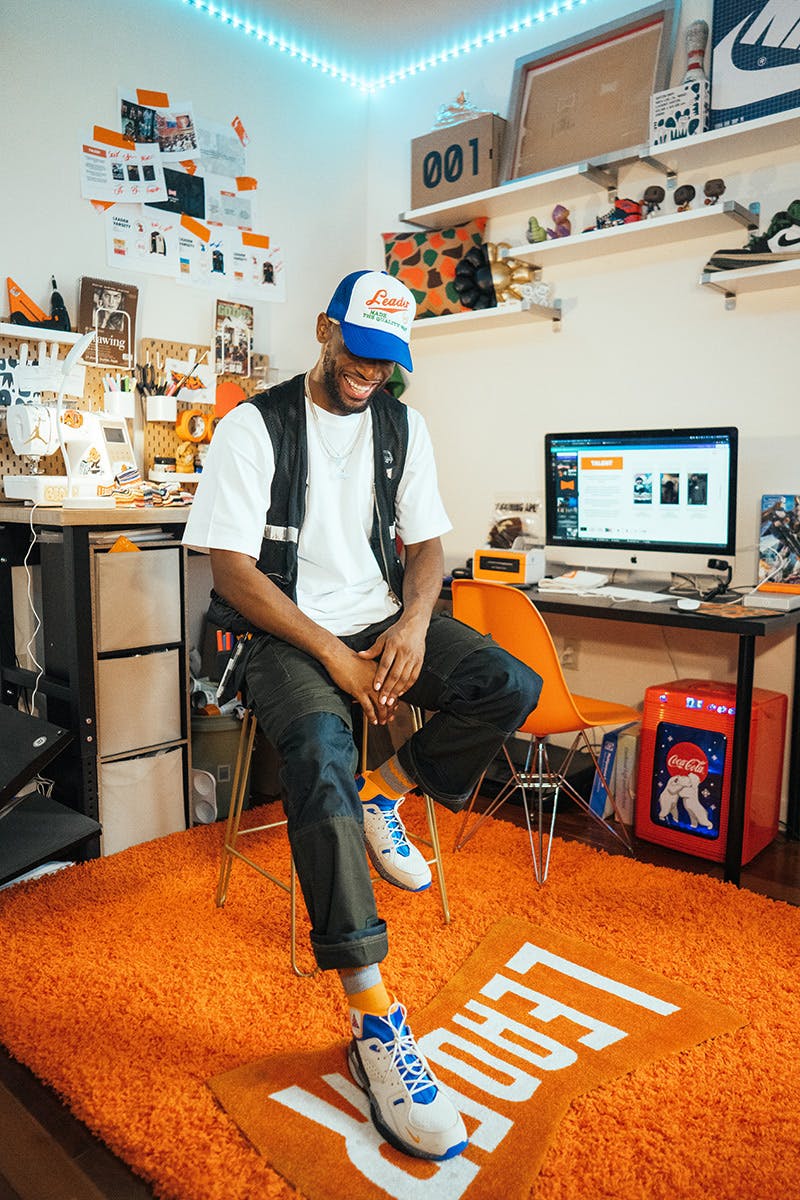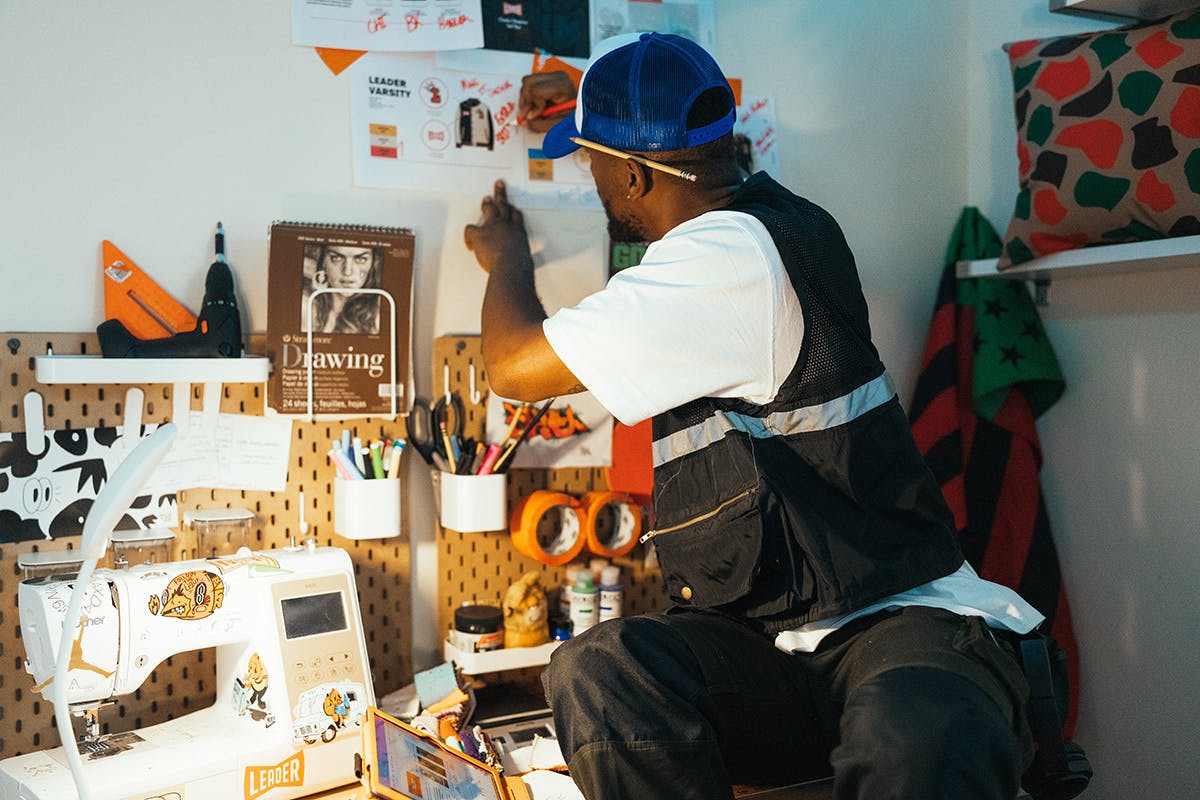 What creative projects are you working on?
We're working on our Fall collection launch. It's planning to be our biggest launch ever for Leader Quality. I could say that it's sports-inspired, kind of sports-related type of content. It's going to be really dope. I don't want to give it away before it's done because I'm a person who hates saying too much before something actually comes out. But if you stay tuned I promise you're going to see some next-level stuff coming from us [around] October, November-ish.