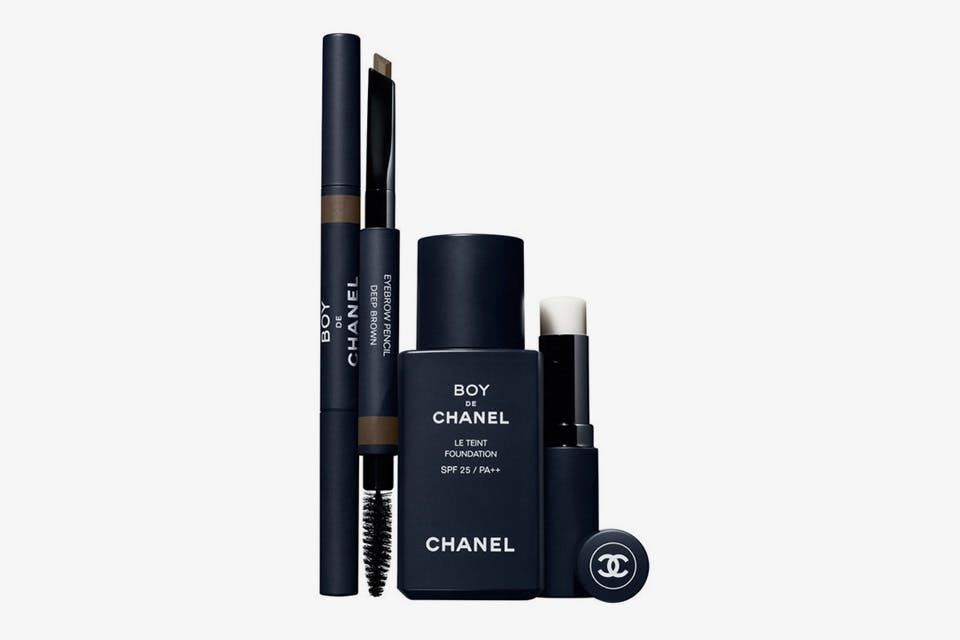 Chanel announces its first-ever men's makeup line, scheduled to launch next month, WWD reports. Initially, the range will feature three products: a tinted fluid in four colors, a matte moisturizing lip balm, and four shades of eyebrow pencil.
The makeup will fall under Chanel's Boy franchise, which already features products such as handbags and perfume. The line is named after Gabrielle Chanel's lover and muse, Boy Capel.
"Just as Gabrielle Chanel borrowed elements from the men's wardrobe to dress women, Chanel draws inspiration from the women's world to write the vocabulary of a new personal aesthetic for men," the fashion house said in a statement. "Lines, colors, attitudes, gestures… There is no absolutely feminine or masculine prerequisite: Style alone defines the person we wish to be. By creating Boy de Chanel, its first makeup line for men, Chanel reaffirms the ever-changing codes of an unchanging vision: Beauty is not a matter of gender, it is a matter of style."
Chanel's inaugural men's makeup line will release first in South Korea on September 1, followed by global availability in November. For more on the introduction, visit WWD.
Now, here are the 10 most ridiculous Chanel fashion shows ever.