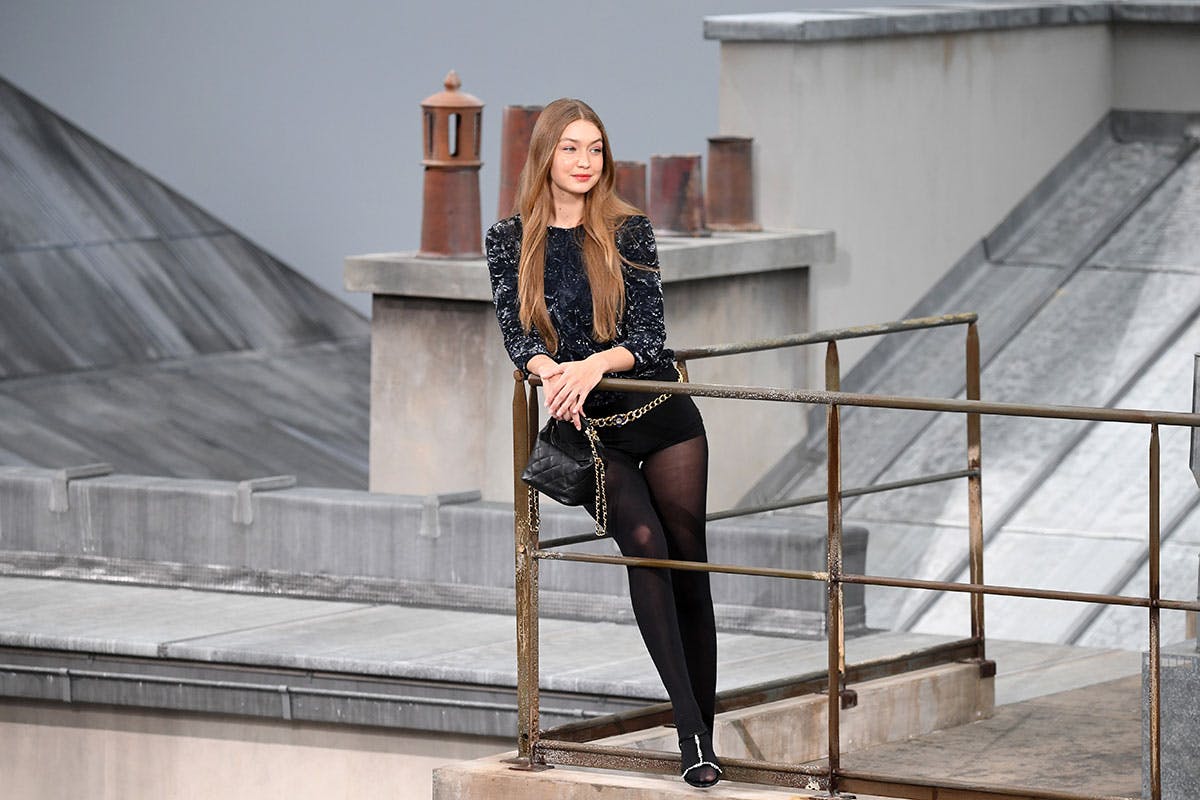 A woman, identified by WWD as YouTube personality and comedian, Marie Benoliele aka Marie S'Infiltre, gatecrashed the Chanel runway earlier today, sliding in alongside other models in the luxury French house's SS20 show at Paris Fashion Week. Apparently she had been sitting quietly for the duration of the show before clambering onto the stage only to be confronted by Gigi Hadid shortly after.
Benoliele was dressed in what appeared to be a quintessentially Chanel black-and-white houndstooth print. After clambering onto the runway, negotiating a fake drain, and walking in procession with other models, she moved as if to pose against faux chimneys and railings. It was at this point that she was confronted by Hadid and various other models, who surrounded her and lead her off the runway.
In the video clip below posted by Dazed, you can make out the bemused atmosphere that ensued as she took to the runway, both from onlookers and the show's security.
On this week's episode of The Dropcast, we are joined by the Patta dons Edson Sabajo and Guillaume Schmidt, who are marking the Dutch brand's 15th anniversary with historical milestones.