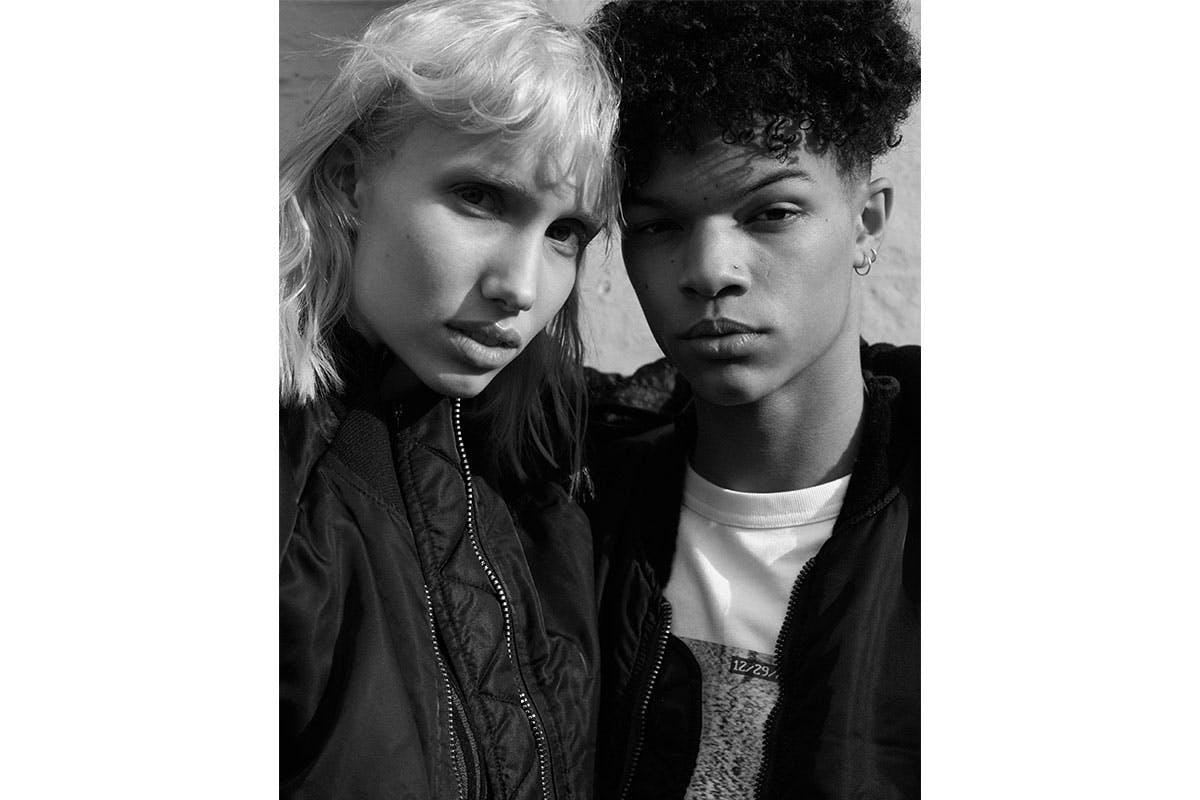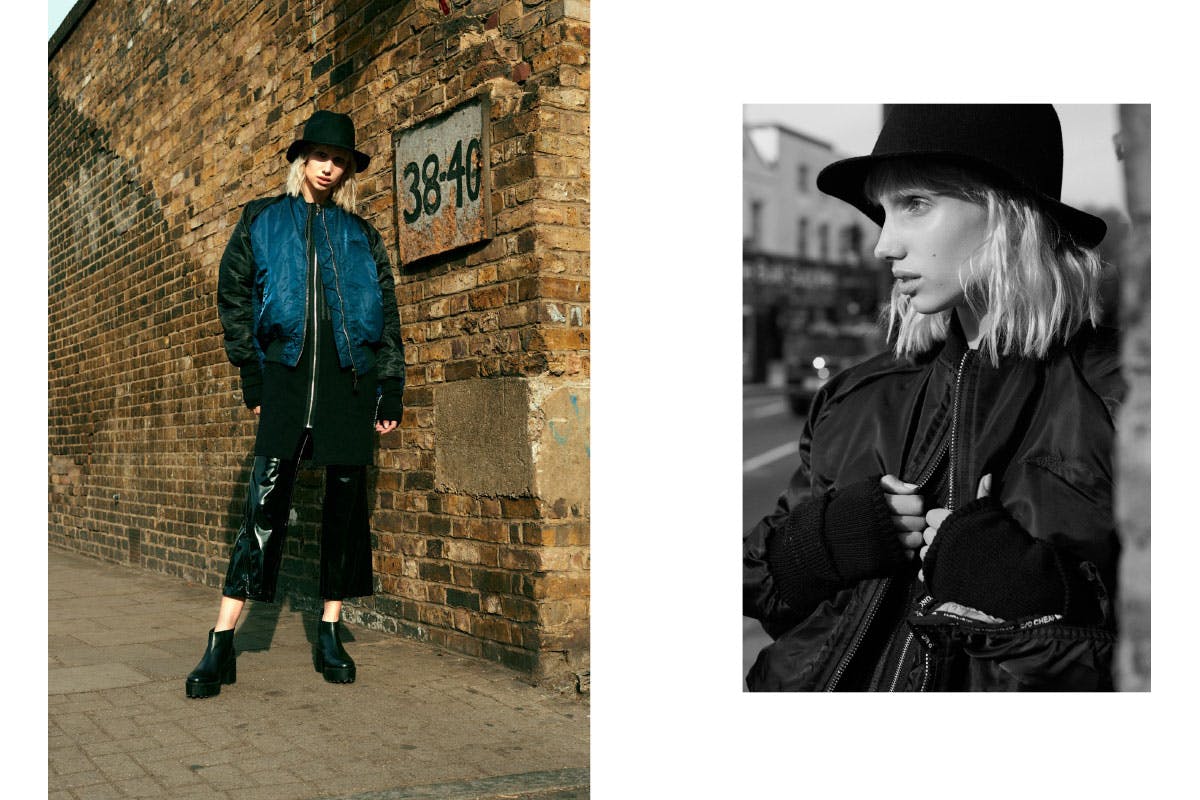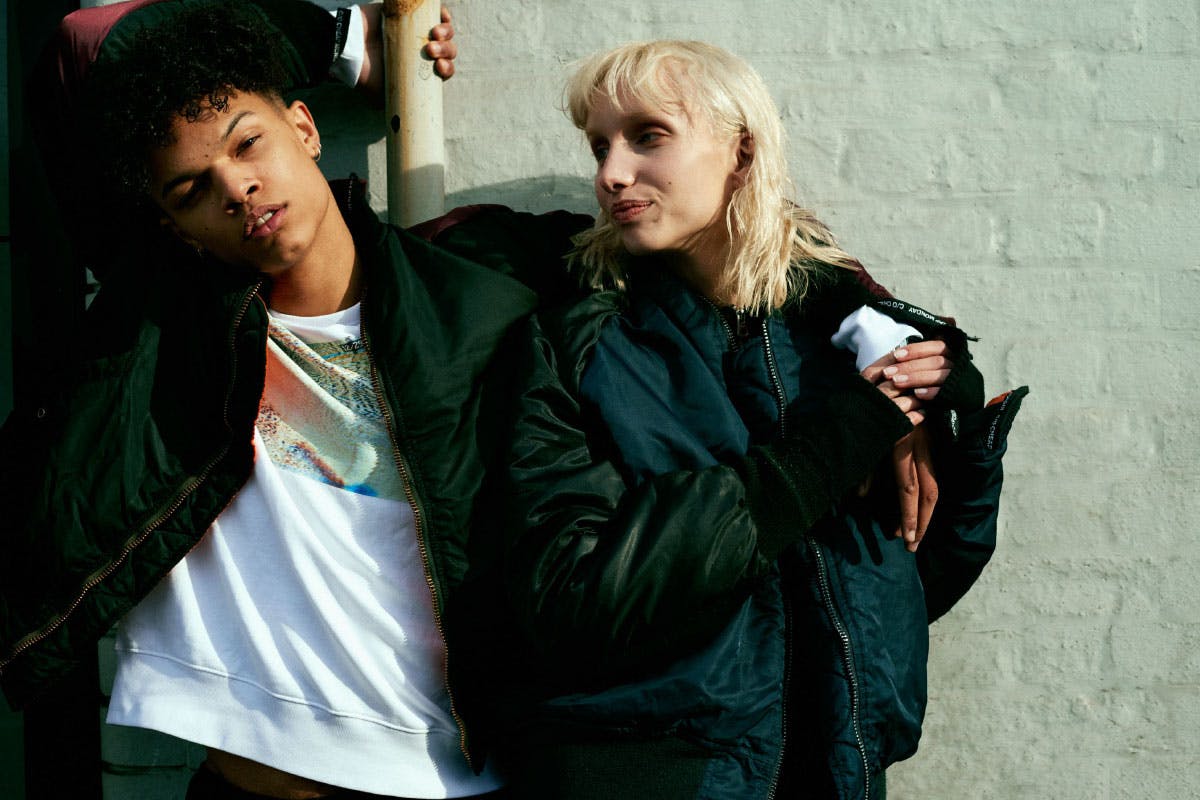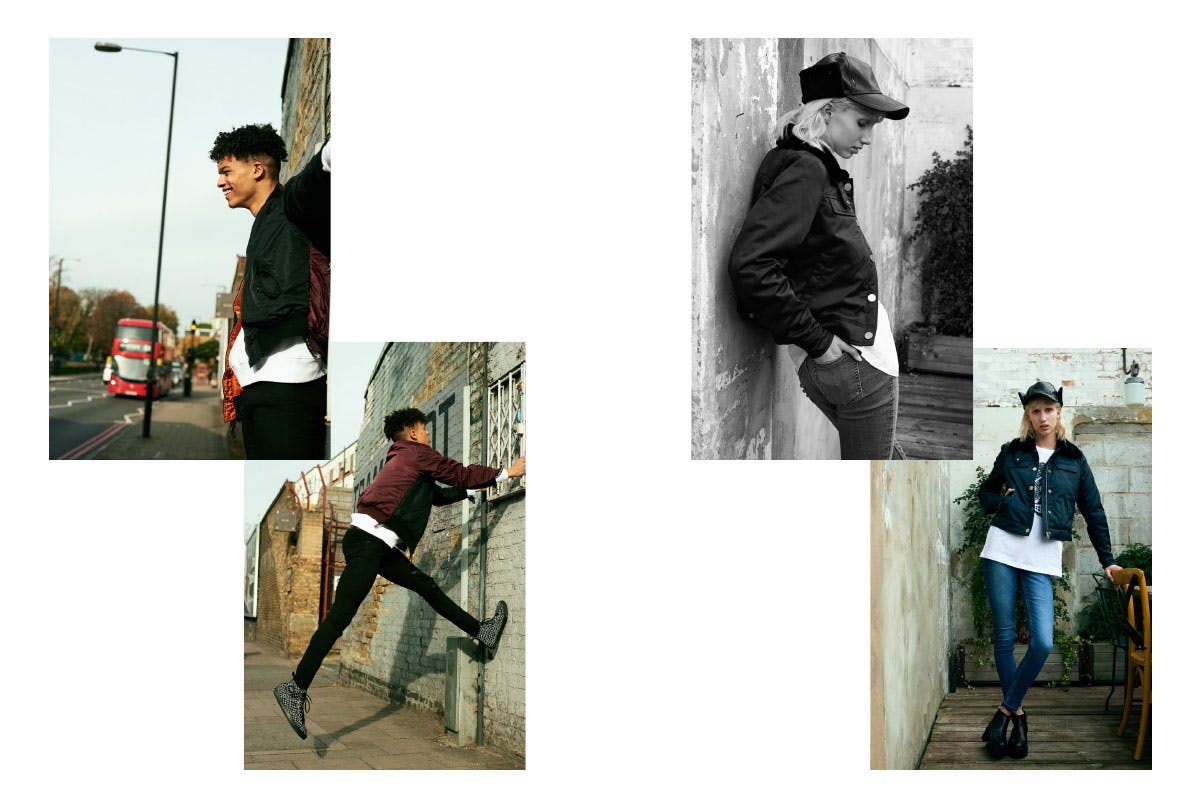 Cheap Monday is having a good year. Apart from being on our radar for all the right reasons these past 12 months, the Swedish fashion and denim label recently made headlines for taking a step towards a more sustainable approach to its fashion business through its one-off C/O Cheap Monday recycled handmade collection.
This, along with the brand's second capsule collection, "Stars In Their Eyes", features alongside Cheap Monday's pre-fall 2016 "Not Me!" drop and their "I Want To Be Somebody" pre-SS17 collection. Shot by Drew Wheeler, and styled by Atip Wananuruks, the collections can be worn together, cross-collection, from outdoor to in, from day to night – all while remaining on point and cementing Cheap Monday's pioneering place as a vanguard of accessible, cutting-edge fashion.
First appearing in 2004, Cheap Monday's disruptive image was forged thanks to its brand staple: the "tight" skinny jean. Its unisex appeal informed much of what followed and this disruptive heritage has carried through to the C/O Cheap Monday sustainable collection. The drop plays with proportions, size and cuts, centering around four, essentially now-genderless, wardrobe essentials: the famous 'tight' jean, tees, sweats, and a bomber jacket. Available since October at selected stores, the easiest way to get it is via CheapMonday.com, but the collection also dropped at the label's flagship store in London's Carnaby Street.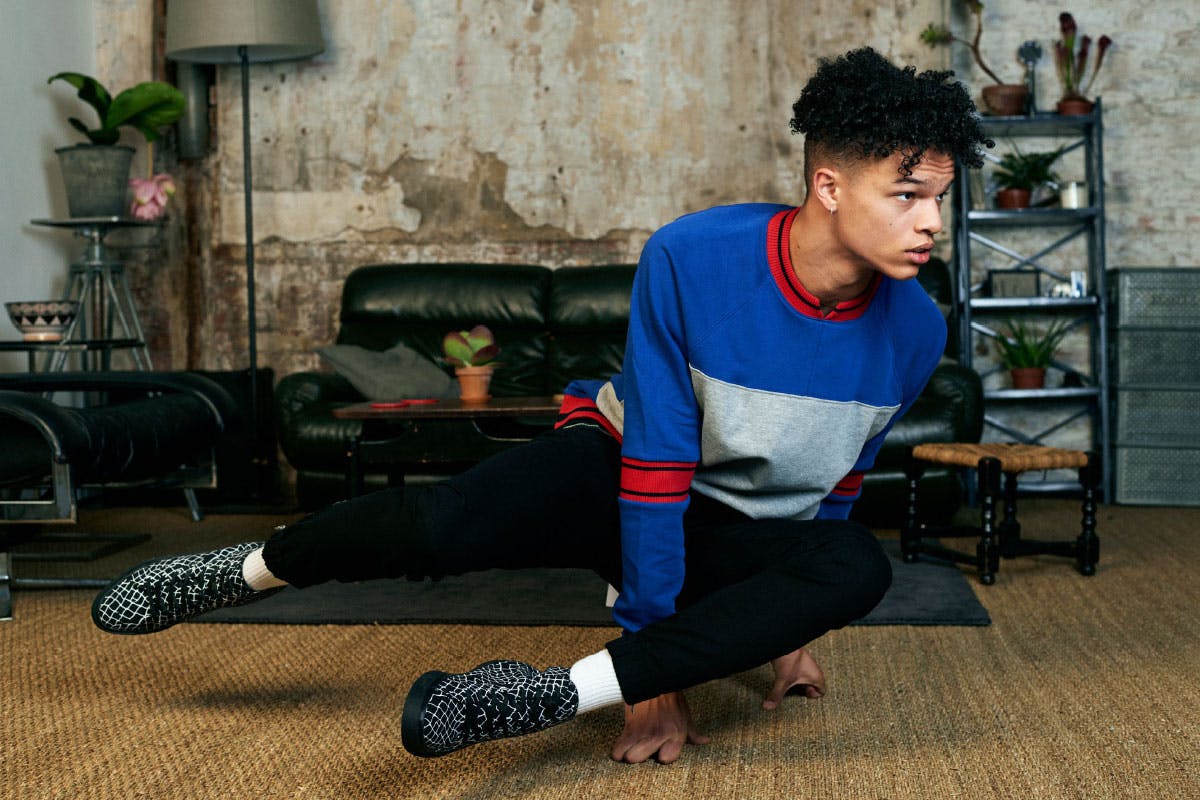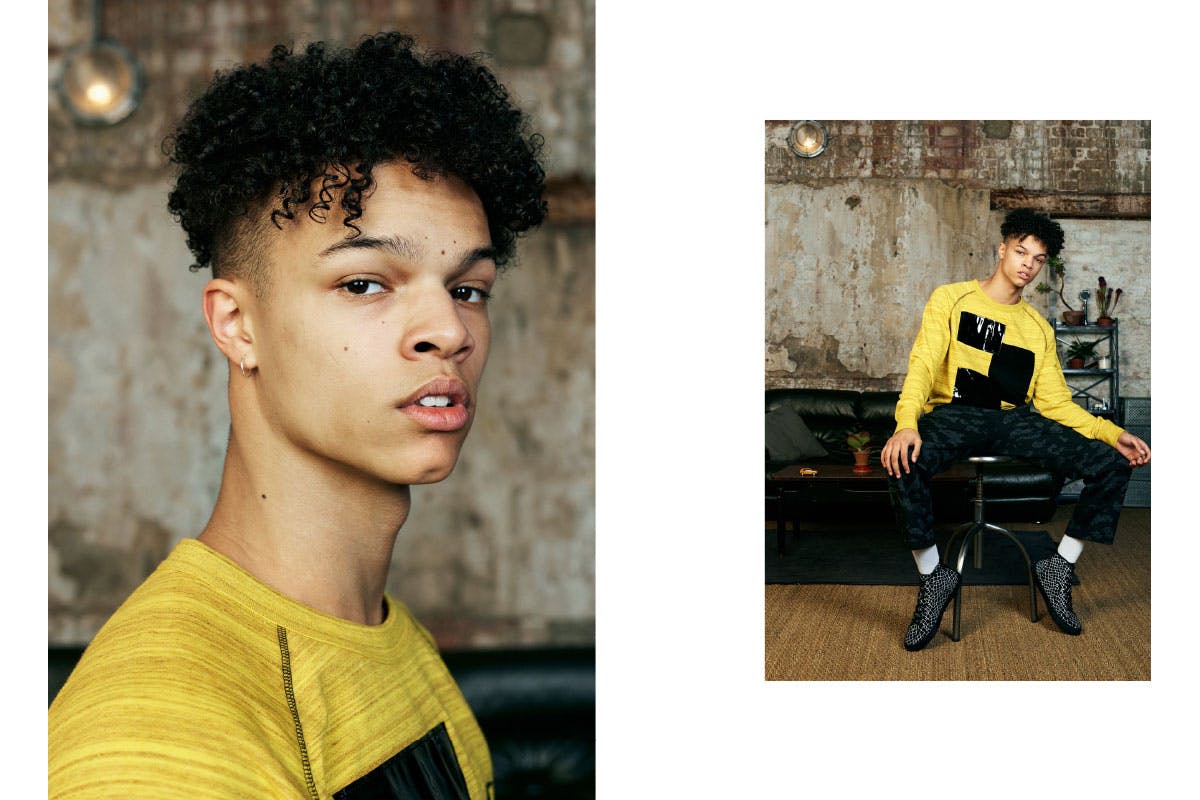 Sitting alongside is the Stockholm label's fuller collection intended for Fall. Labeled "Not Me!", the collection builds on classic everyday streetwear staples, but centering on workwear and quasi-uniformity. Workwear hallmarks such as relaxed, slightly shrunken fits form the backdrop to bigger details, juxtaposed to cropped sleeves, stripes and fishtail detailing on some of the collections shirting and sweats. With outerwear forming the backbone of the collection, classic and police-styled bombers, M65 jackets, and outershirts also feature.
Meanwhile, the accompanying denim collections – Cheap Monday's stock-in-trade – features a new range of core washes that easily group thematically into three distinct looks based on the style you want to go for: Offset Blue range updates with a fresh set of shades and washes rooted in seasonal tones; the Messy Artisan look features paint splashes and more trashed denim finishes; while finally Afterlife is more heavily distressed and washed for an immediate lived-in look.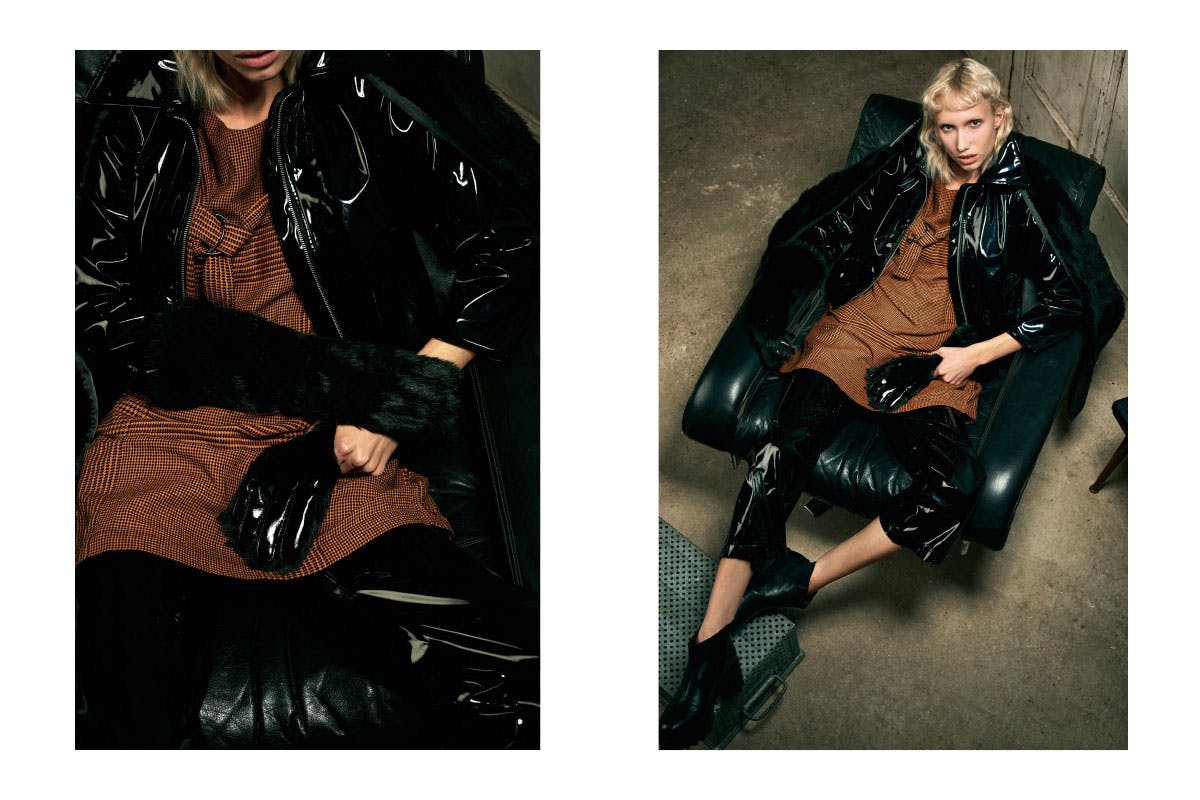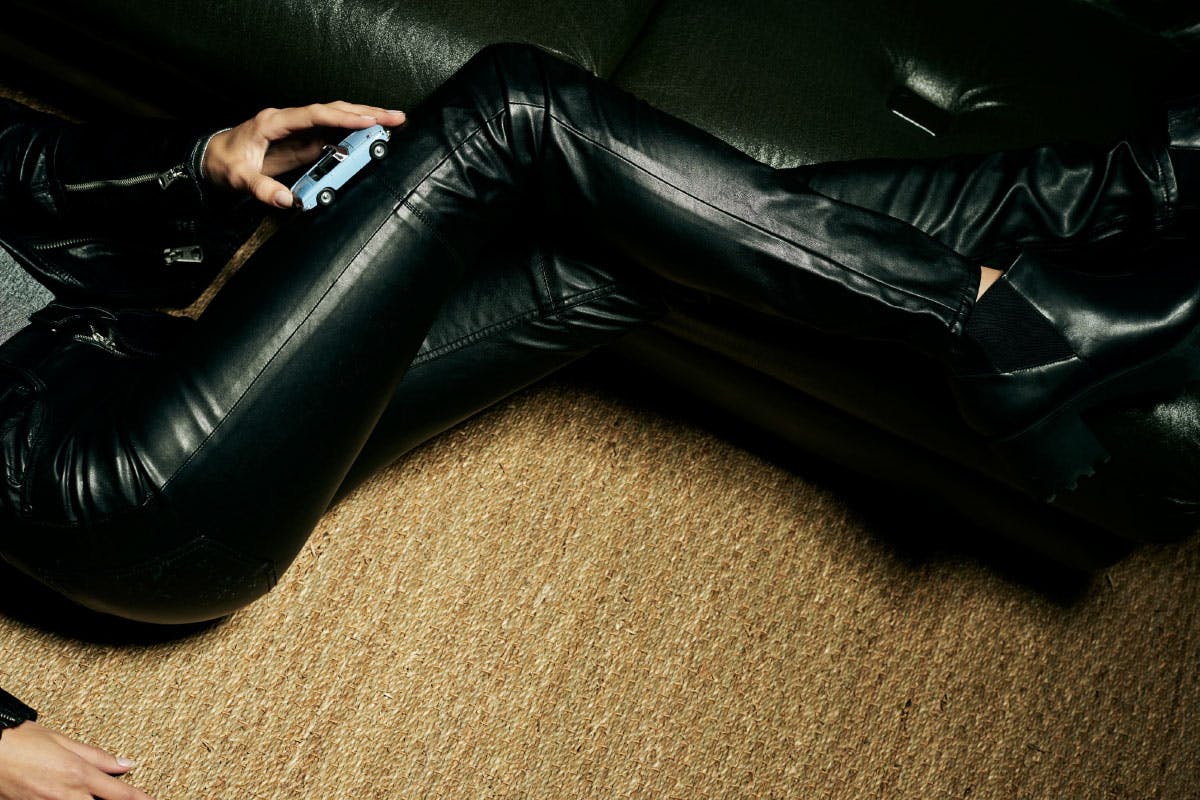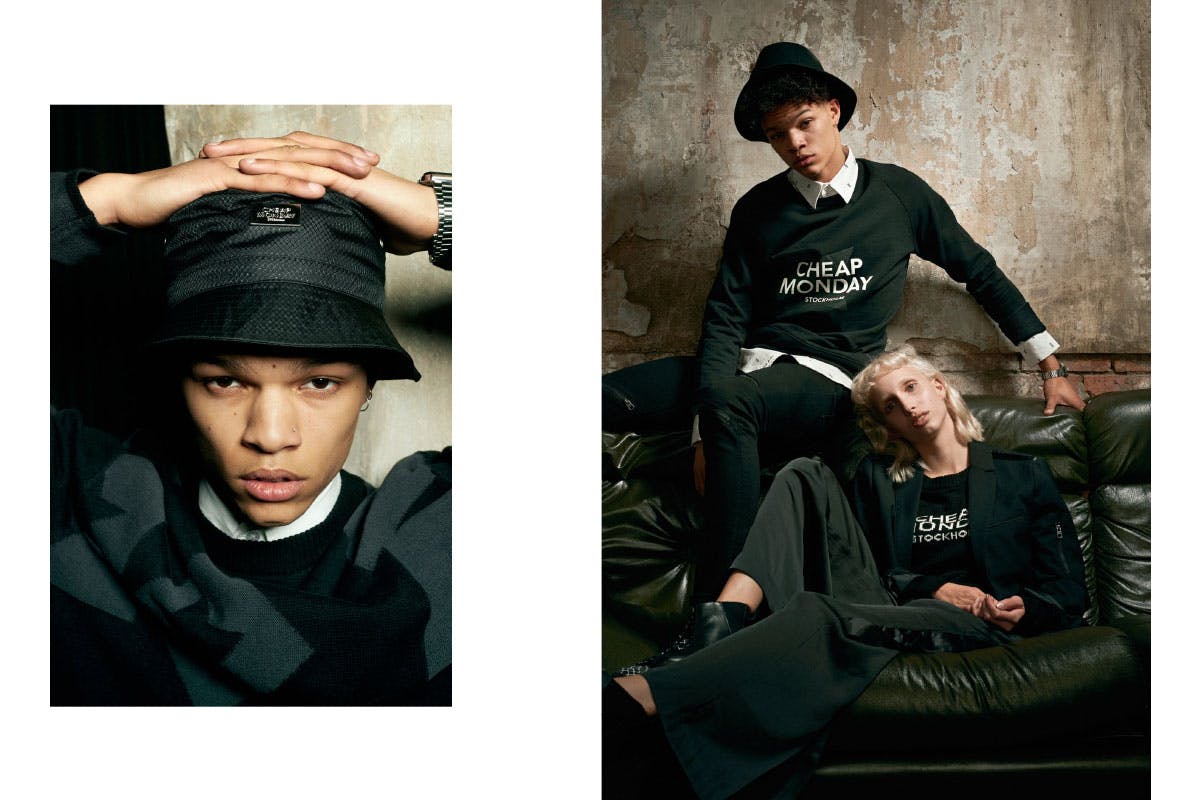 As nights draw in sooner, Cheap Monday's "Stars In Their Eyes" is a playful collection meant for the hours of darkness and the winter bar and nightlife that goes with it. Denims are deeper blues and washed blacks, while overall color palette for tops and bottoms focusses on black, charcoal, silver, and with only bright pink and a solitary red tuxedo-esque stripe adding accent and pop. And because darkness always transforms back into the light, the pre-SS17 collection, "I Want To Be Somebody" riffs on the theme of transformation and playfulness, as well as customization and individuality – the hallmarks of fashion, denim, and streetwear culture more broadly.
Peep the exclusive shots, above, before shopping your favorite pieces via CheapMonday.com.
For a more in-depth look at the C/O Cheap Monday sustainable collection, view the editorial shots here or deep-dive into the current FW16 collection with our "Aurora Kids" editorial.