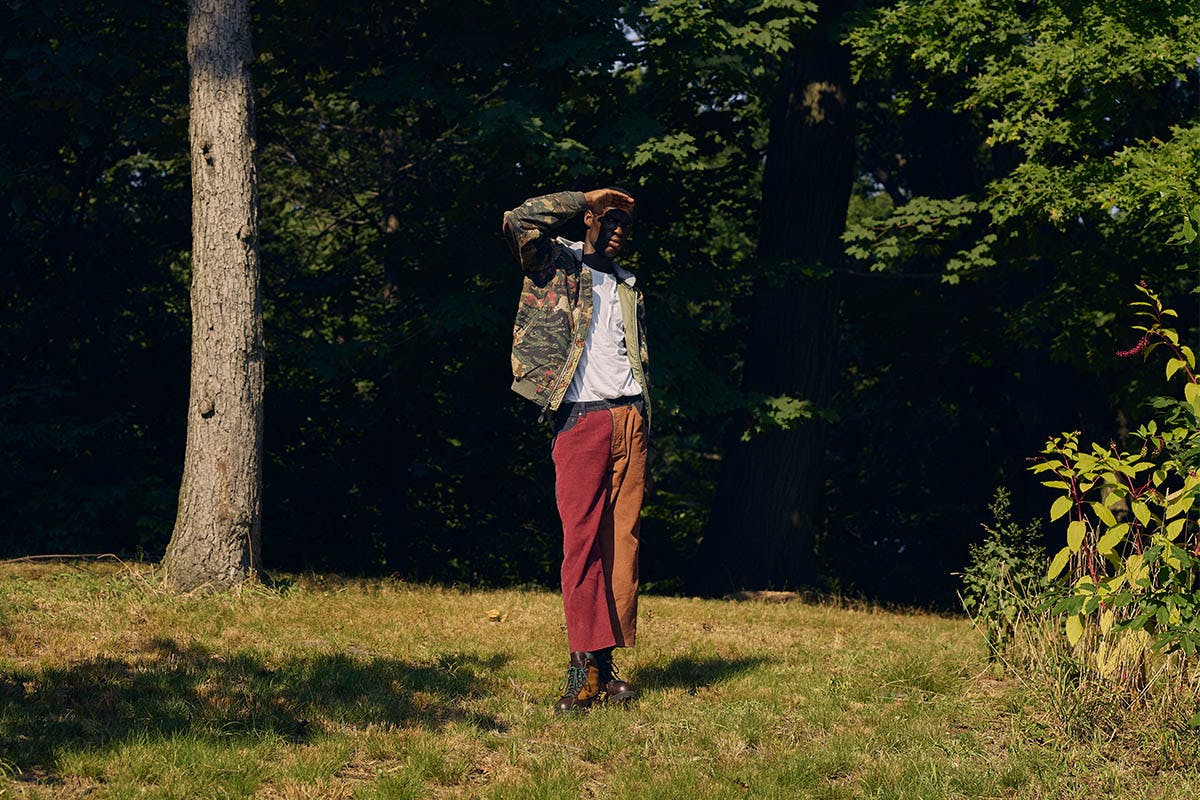 Danner set the bar high nearly a century ago for quality handcrafted boots built to last.
But it wasn't until 1979 that the Portland, Oregon company began producing its now-legendary Danner Light silhouette—the first boot to feature a waterproof, breathable GORE-TEX liner.
Now, the bootmaker is introducing the UBB x Danner Light Bison, a USA-made collaboration with sustainable outdoor label United By Blue that utilizes waterproof Horween bison leather. As experts in the handling of bison, United By Blue knows a thing or two about why the textile is such a great fit for this collaboration.
"We've been working with the bison ranching industry for nearly half a decade to minimize waste from their often underused and discarded materials," explains Brian Linton, United By Blue's founder and CEO. By utilizing the extra raw materials produced from the bison industry, United By Blue is able to produce a leather whose properties are considered to be very durable with a soft hand. And since the leather is a natural byproduct from that industry altogether, it's less impactful on the environment.
This goes hand-in-hand with Danner's own convictions as a responsible member of society: they stand by their craftsmanship so much that Danner offers a full suite of repair services once they're in need of some work. "Ultimately, we don't want our users to need new boots after a few months of wear, adding to landfills around the world, says Will Pennartz, senior marketing manager at Danner. "If treated with care, a pair of Danner boots can be a companion for life."
The full capsule consists of the UBB x Danner Light Bison with both men's and women's sizing as well as a cashmere-soft, ribbed knit beanie made with bison and merino fibers. Rounding out the collection is United by Blue's famous bison socks, all crafted in the USA. Check out the editorial above and get an inside look at just how the boots are crafted in Danner's Portland factory in the video below.
Shop the collection now at REI.com and United By Blue online.