Innovation doesn't always come from dreaming big. Sometimes a small adjustment alone can effect radical change. Like, what if you could make a sneaker without glue?
This seemingly simple question birthed the ISPA Link and its prototypical, fully recycled successor, the Link Axis. Both sneakers feature three interlocking components – an upper, sole, and cage – eliminating the need for glue or cement.

"It's not a project that was specifically briefed," explains Darryl Matthews, VP of footwear design at Nike, as we catch up over Zoom about the release. "It was actually a feeling, almost an emotive response to the research that the team had gathered. It naturally gravitated to wanting to do the right thing from a real pivotal, meaningful approach to design."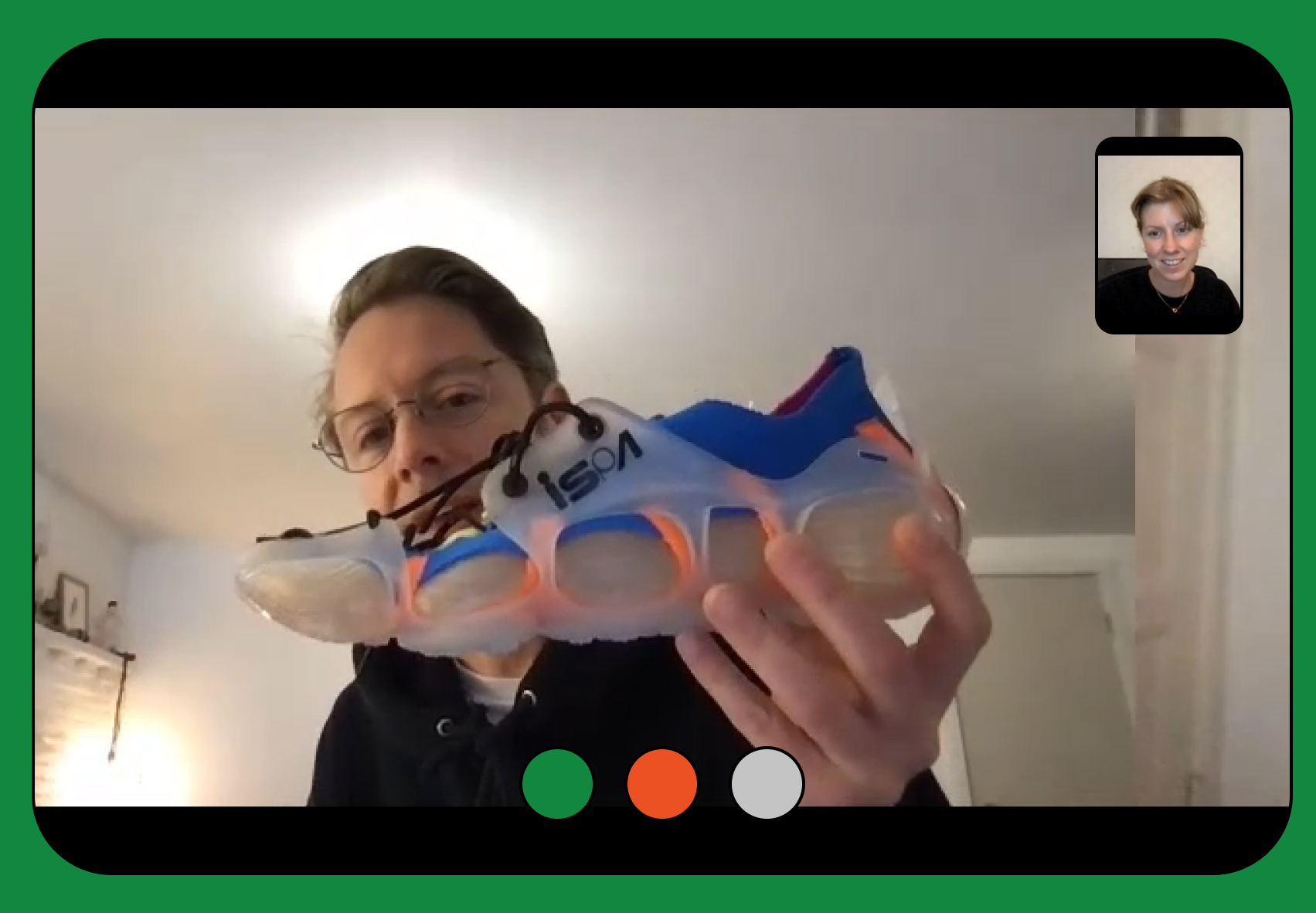 The Link is the brainchild of the ISPA team, Nike's most experimental arm that serves as an internal driver of innovation. The team has, Matthews explains, "a real hunger to seek more pivotal perspectives around solution-oriented design." He elaborates on their design process: "We are all hearing, we are all speaking exactly the same as one another, but we just see it differently. And the outcome, all the expression of how we see things just happens to be a piece of footwear."

With sustainability high on Nike's agenda, ISPA is actively working to find solutions and develop new ideas that advance the Swoosh towards its environmental goals. Circularity – the process of recycling a product or its parts into something of equal value – is one key pillar of Nike's approach and the main premise behind the Link. Just like you separate paper and plastic at home, the materials that make up a sneaker can only be recycled singularly, so the easier it is to disassemble, the easier it is to recycle. With its modular design of three interlocking parts, both Link sneakers are built to be un-built.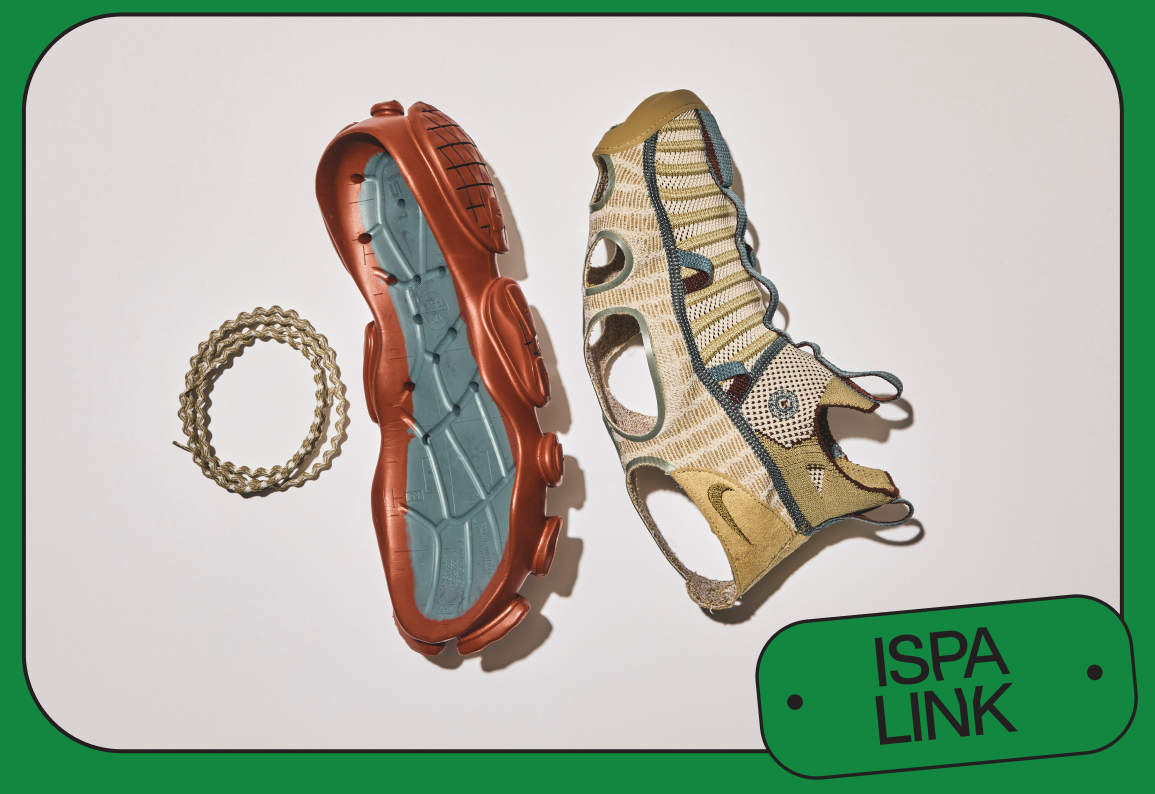 Three years in the making, the Link drops in June, while the Link Axis, which is still in the prototype phase and currently on display at the Vitra Design Museum as part of the exhibition Plastic: Remaking Our World, will launch commercially in 2023. It is an evolution of the Link in that it has a 100 percent recycled polyester Flyknit upper and 100 percent recycled TPU tooling made from Nike airbag scrap material.

"Whilst you're working on these projects, you are already coming up with another five projects from this one, which is how the Axis came to be. You figure out how to assemble the shoe and you're like, well, wouldn't it be great now that we could just recycle these components into the separate recycle chain. They're all chapters of learning and they all help formulate one another."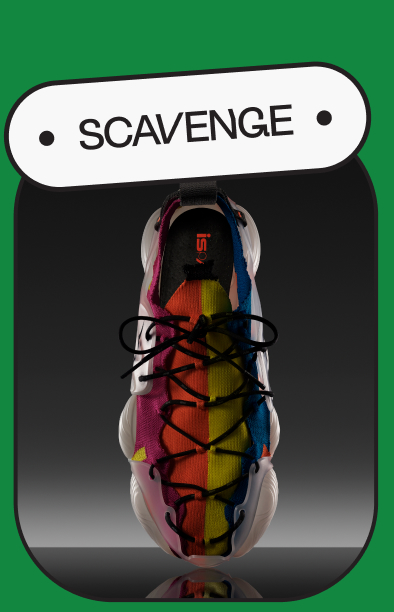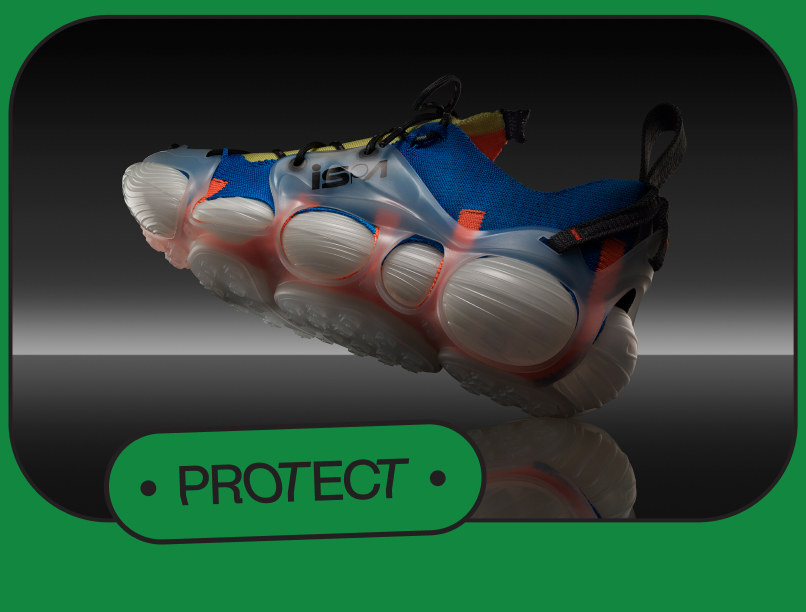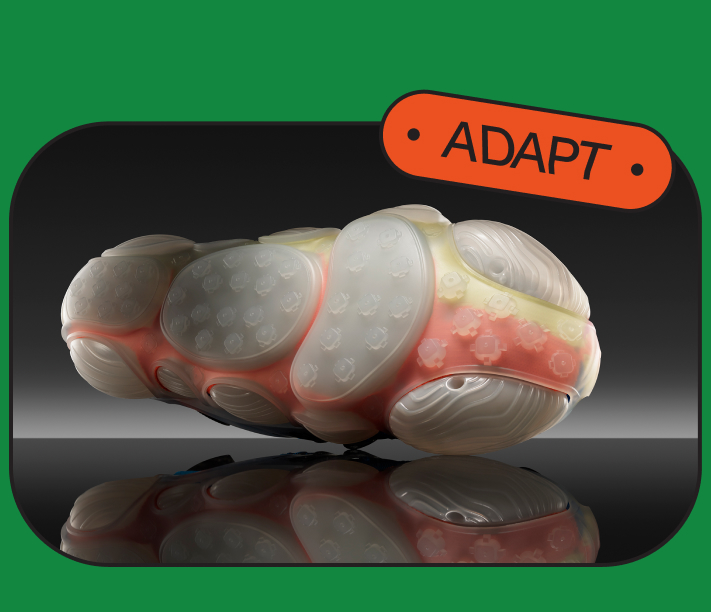 This isn't Nike's first attempt at modular sneaker design. In the '00s, the Presto Clip and the Zvezdochka, the slip-on space shoe co-designed with industrial designer Marc Newson, explored modularity. Still, neither entirely eradicated the need for adhesives. Sneakers get a lot of wear, and they need to be durable, robust and under absolutely no circumstances come apart. The idea of creating a shoe with the goal of dismantling it later is ambitious, and at the beginning, the team developing the Link, understandably, faced some resistance. "Previously, it may have been difficult to garner the level of support from the get-go to bring these concepts to life, because they may amass to nothing. Fortunately, the way the world is changing and how society is changing, so are we internally. Design can often be a lot further ahead in that thinking or feeling," Matthews shares.

Once across the line, the challenge then lay in educating, or re-educating, everyone involved in each stage of the design process. "We had to find the correct ingredients across Nike – so engineering, computational design, and 3D computational design – to educate ourselves and simulate the forces that are applied to the shoe without glues." After that, they had to work with the factories to figure out how to manufacture it at scale. "You're teaching the factory to unmake a shoe. You're teaching them all the things that would've been considered incorrect are now, in a way, correct. The production line is almost halved. The shoe takes only eight minutes to make. Only four people touch the shoe now instead of having a vast extent of individuals gluing. We are reinventing tools to put these things together."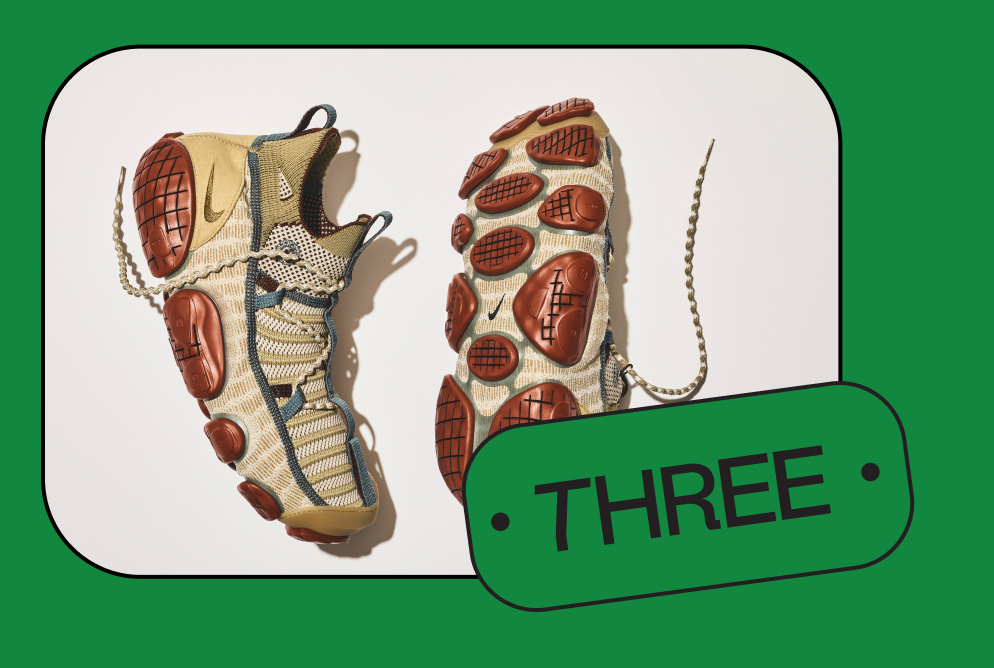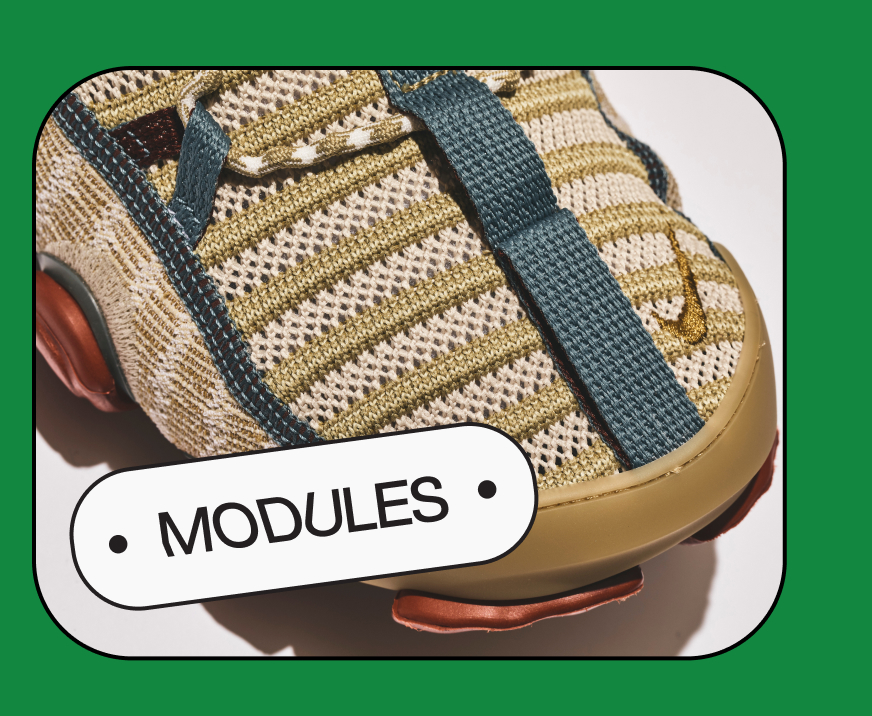 With logistical challenges overcome and the product set to release, there is a greater question looming, one that Nike can do little to control. Are we ready to buy into a circular system that requires us to give back the sneakers that we tried so hard to cop in the first place? It feels almost sacrilegious in a culture that sees sneakers as artifacts to be collected, treasured, and preserved. But for sneaker culture to even exist in the future, we need a planet for it to exist on, and rethinking what and why we buy is vital.

The same goes for Nike, and even if the road to becoming a truly sustainable company is still long, ISPA is set on paving the way. "We have to incentivize consumers to want to engage with this ideology too, which is another puzzle that we are in the process of figuring out," says Matthews. "That's just one of many projects that we engage with that will help facilitate the broader picture into a more sustainable future for Nike. There is a multitude of different angles that each of these projects could undertake going forward. We just need to have time to educate ourselves through projects such as these." Matthews finishes speculating on the nearing release: "We don't know what the reaction will be [to the Link]. We hope that people buy the product not just because of the aesthetic but because they believe in the principles applied. ​​​​It's not like we're just drawing shapes here."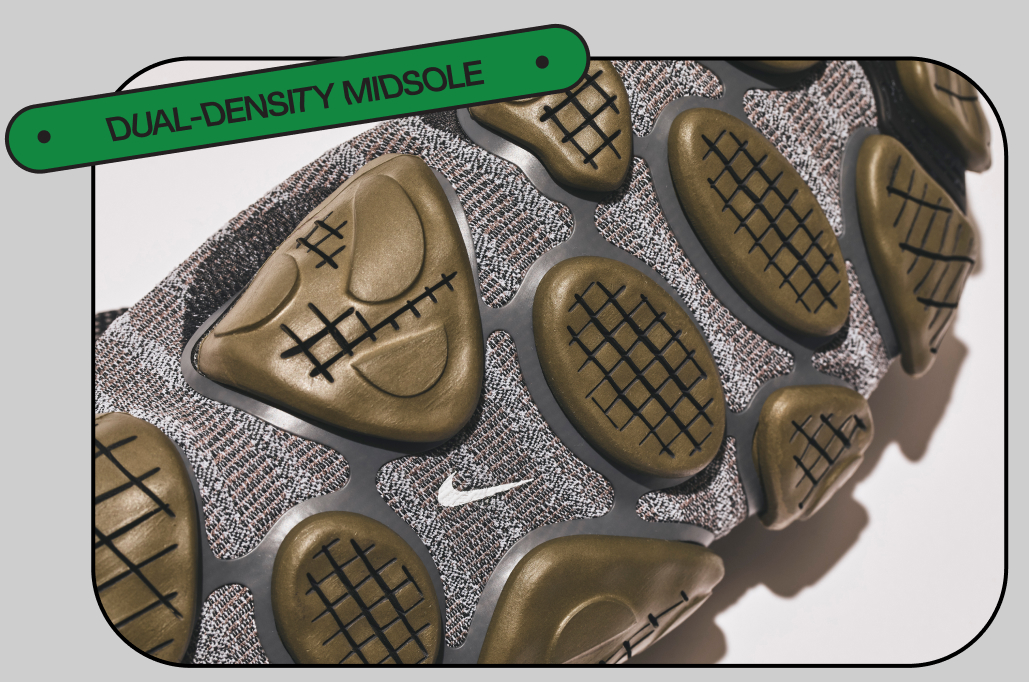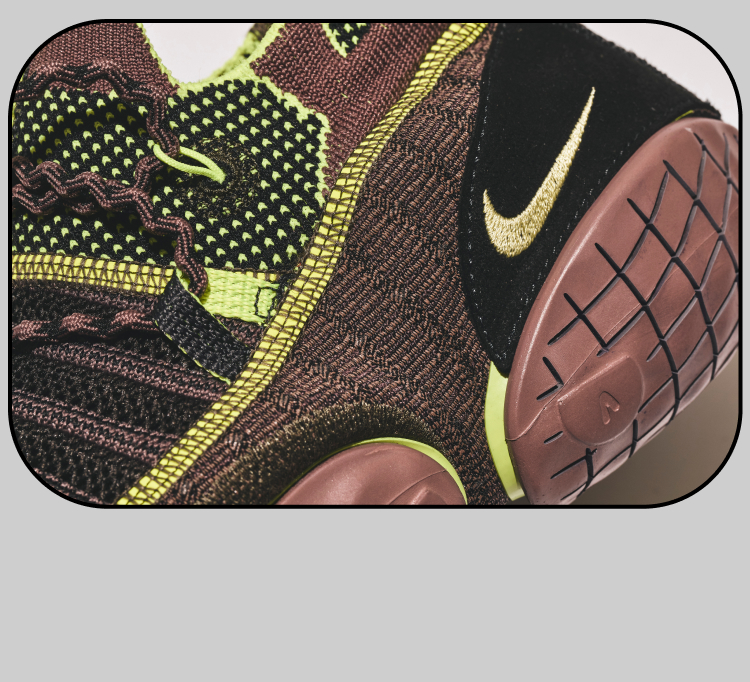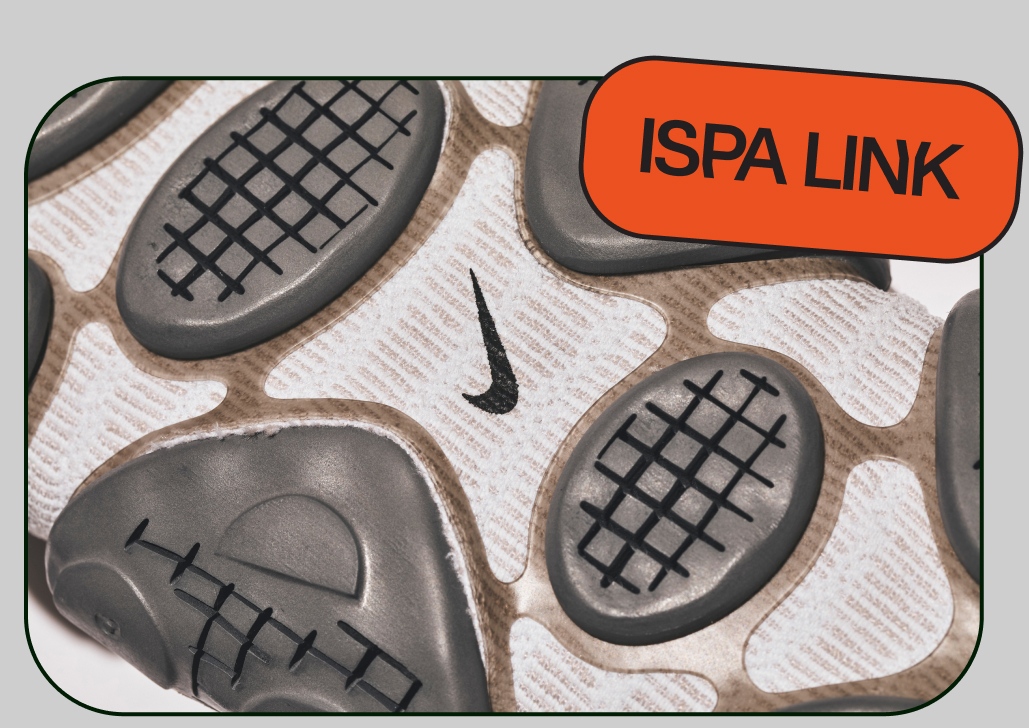 "We hope that people buy the product not just because of the aesthetic but because they believe in the principles applied"
{"shouldDisplayHeader":false,"shouldDisplayArticleFooter":false,"shouldDisplayPresentedBy":false}