Eddie Bauer's Eponymous Shop is Born
Long before outdoor clothiers entered the mainstream and into our daily wardrobes came Eddie Bauer, the legendary outdoorsman who set up shop in the Pacific Northwest over a century ago. Unlike the troves of retailers available today, there weren't many shops in that era fulfilling the needs of people like Bauer — he was an outfitter.
More Than Just a Retailer
That's a fundamentally different proposition than a standard retailer. An outfitter's clothing and gear were expected to keep people safe and warm in potentially hazardous or even life-threatening conditions. He knew exactly what outdoor enthusiasts needed because he was one of them. "If I didn't trust the equipment, it wasn't stocked," he once famously said.
"If I needed equipment that wasn't available elsewhere, I developed it myself."
"If I didn't trust the equipment, it wasn't stocked."
If you've ever worn a quilted down jacket during a freezing winter, you have Bauer to thank for that. After a near-fatal winter fishing trip in 1935 caused him to develop hypothermia, he returned home determined to develop a better form of cold-weather protection.
Bauer began experimenting with goose down for insulation and a year later released what would be known as the Skyliner jacket — the first down jacket patented in America that would go on to revolutionize multiple industries; including skiwear, mountaineering, and general fashion.
The success of the Skyliner underscored just how important innovation was, no matter the size of the company, and fundamentally changed the arc of Eddie Bauer's business, transforming it from a local sporting goods store to an emerging national brand.

From Eddie Bauer's long-heralded collaboration with Ford in the early-'80s that started a sport-utility empire to the launch of its EBTEK collection in 1996 which sparked an activewear craze, and the evolution of down outerwear with its EverTherm Down Jacket, we're diving into some of the brand's most important historical and cultural milestones after a century of outdoor outfitting.
Launching September 28th, EBTek returns with an updated collection this fall designed with loose-fitting, oversized proportions that are meant to be gender-neutral. Fleece layers, weatherproof outerwear, and accessories are cut for comfort in bright '90s-era color-blocking.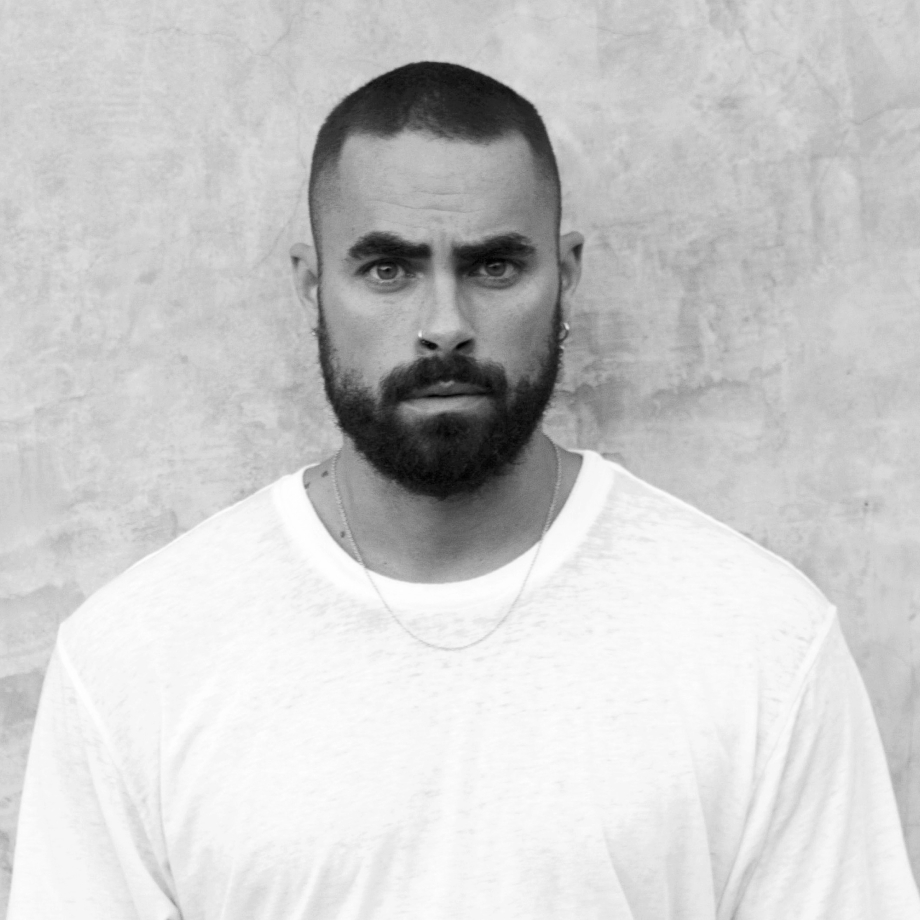 Baja East is the Latest Eddie Bauer Collaborator
Eddie Bauer collaborated with Baja East Creative Director Scott Studenberg to create an elevated yet approachable limited-edition collection that combines Eddie Bauer's rich heritage with a fresh look forward. An initial capsule collection launched in February with another full collection coming in October.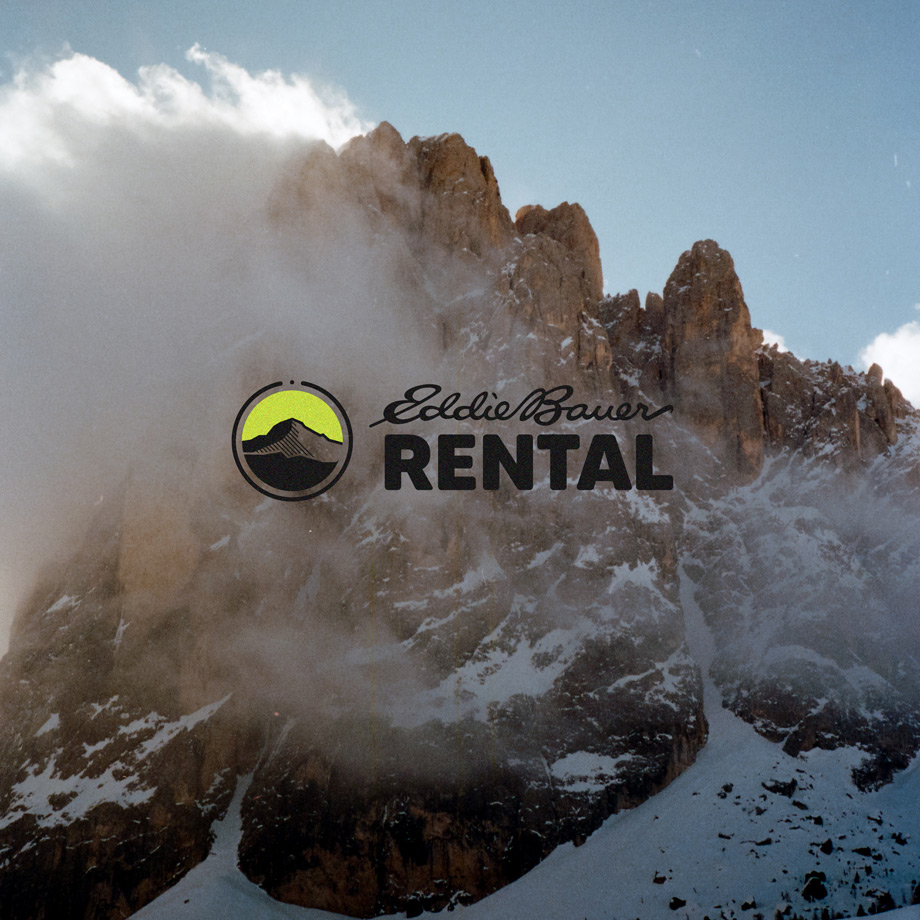 The First Gear Rental Program Launches
To help eliminate some of the barriers to the outdoors, Eddie Bauer launched its first rental program in July, with the goal of bringing technical apparel and gear at reasonable costs to those wanting to explore and go further outside.
EBTek returns with an updated collection designed with loose-fitting, oversized proportions that are meant to be gender-neutral.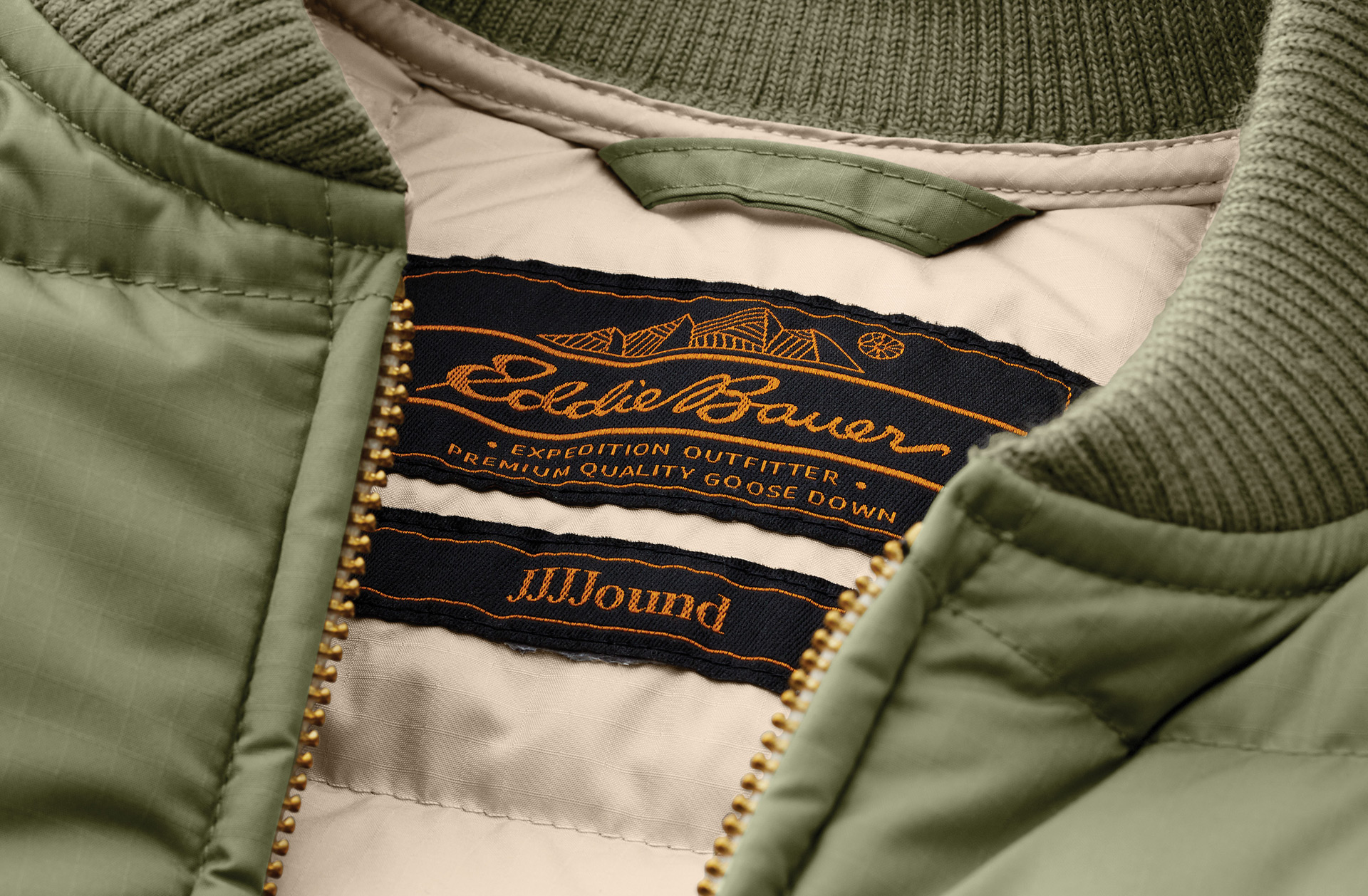 JJJJound Reimagines Two Signature Eddie Bauer Styles
Eddie Bauer collaborated with Montreal-based design studio JJJJound on two down pieces inspired by two of Bauer's signature styles — the Skyliner Jacket and the Canadian Vest.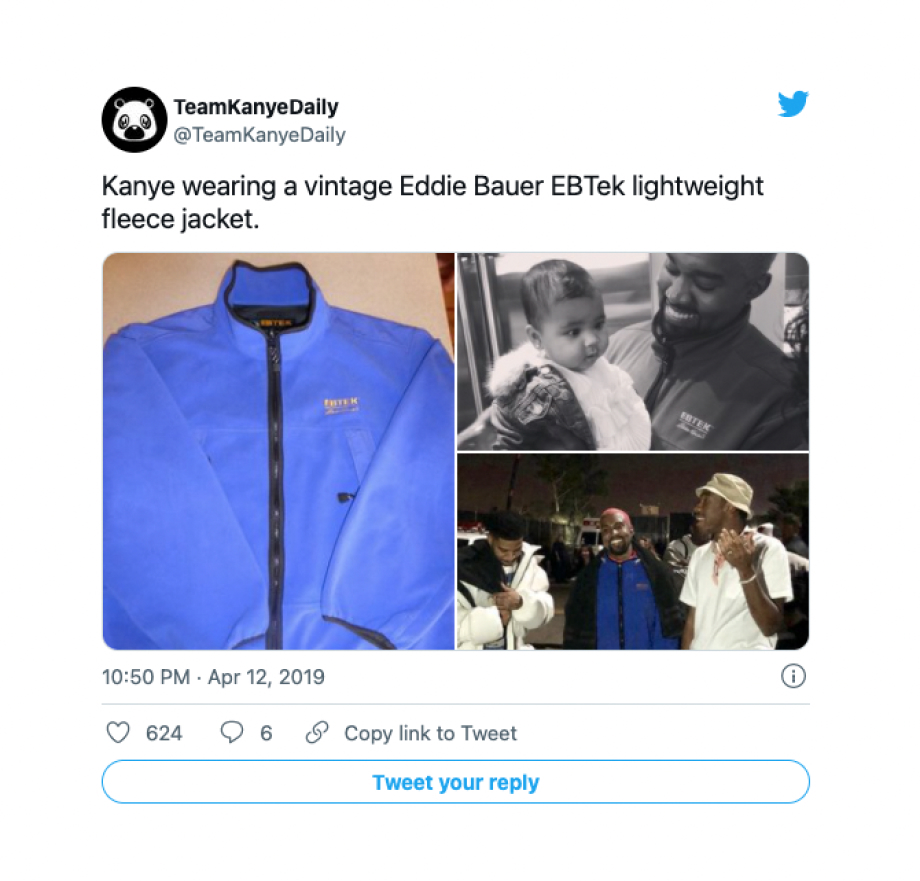 Kanye West Flexes in Vintage EBTek
Kanye West gives the ultimate cosign to a vintage EBTek fleece where he had been seen rocking '90s-era piece on multiple occasions. It's not West's first brush with the brand either — he once rapped his Ford Expedition was the "Eddie Bauer" edition on the 2016 track "30 Hours."
The Down Jacket Evolves Again With EverTherm
Continuing its history of innovation, Eddie Bauer launches the EverTherm Down Jacket featuring Thindown technology, eliminating the need for quilting. It earns seven industry awards, more than any other Eddie Bauer product in history.
Eddie Bauer refocuses its efforts on innovation and launches First Ascent — a line of expedition-class technical gear that, over the next decade, wins 48 industry awards.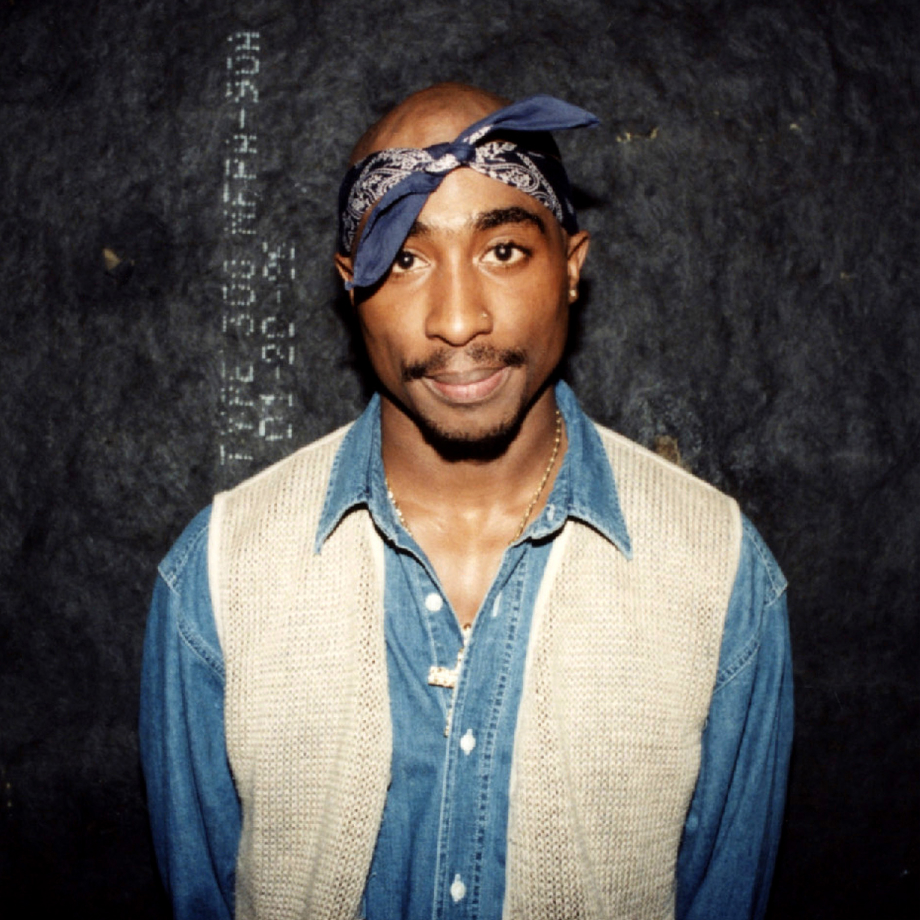 Eddie Bauer's Cultural Cachet Peaks With Tupac Co-Sign
That same year, Tupac Shakur released his infamous "Hit 'Em Up" track where he casually references the brand, solidifying its streetwear appeal: "With the ready power tucked in my Guess under my Eddie Bauer."
Eddie Bauer releases EBTEK, a range of performance and activewear that would help establish its crossover performance fashion appeal. The integrated, customizable outerwear system quickly became the technical activewear line in the assortment, ranging from outerwear to skiwear and bags to cycling and training apparel.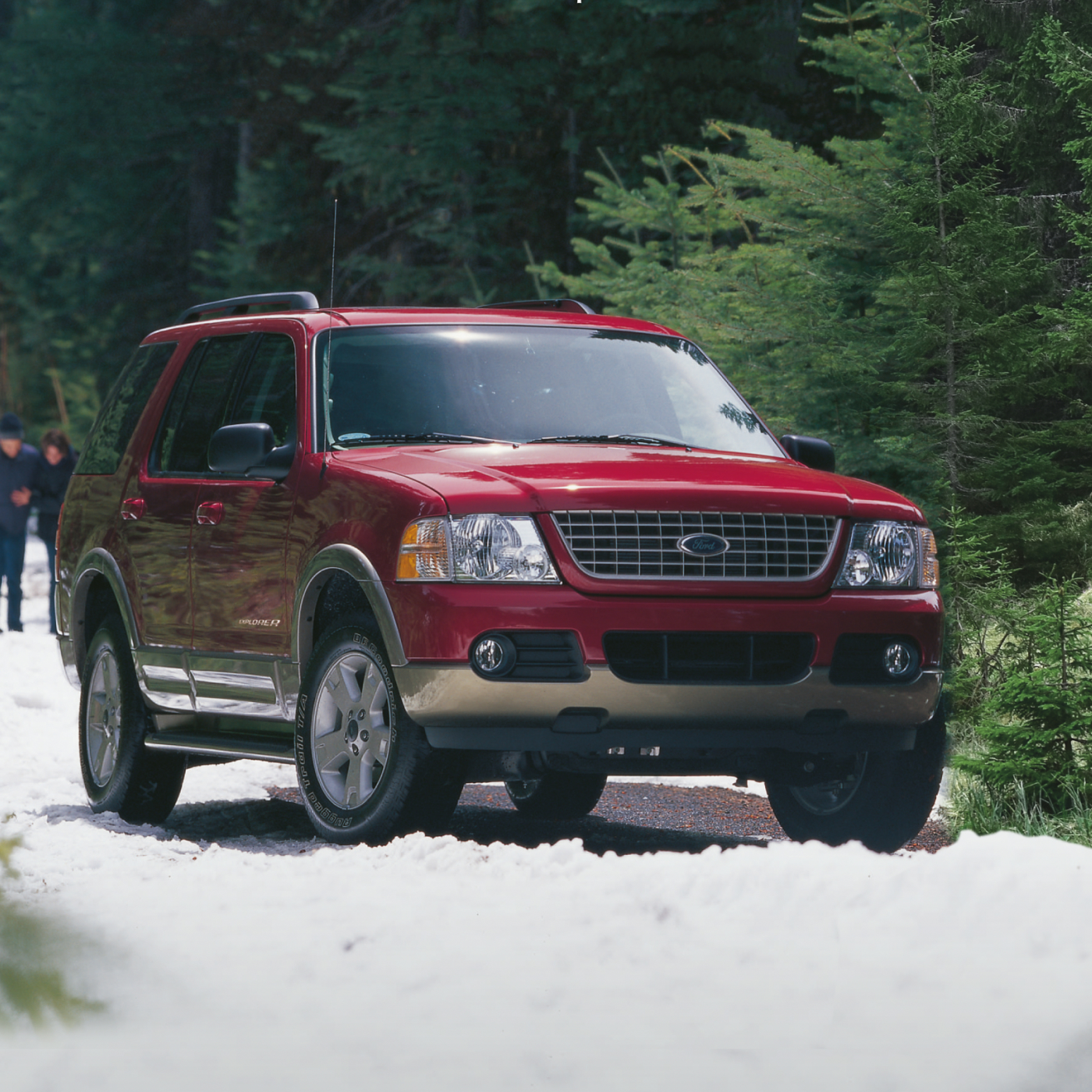 The Legendary Ford Sport Utility Partnership is Born
In 1983 Eddie Bauer entered into a partnership with the Ford Motor Co. that continued for 21 years. Initially, Ford created an Eddie Bauer edition of its 1984 Bronco II, and later of its Expedition and Explorer SUVs that would eventually help Ford start a sport-utility empire.
Eddie Bauer Outfits First American Ascent of Mt. Everest
On May 1, 1963, Jim Whittaker became the first American to summit Everest and make it down safely — with the help of Bauer's mountaineering parka which, was rated to -85 degrees.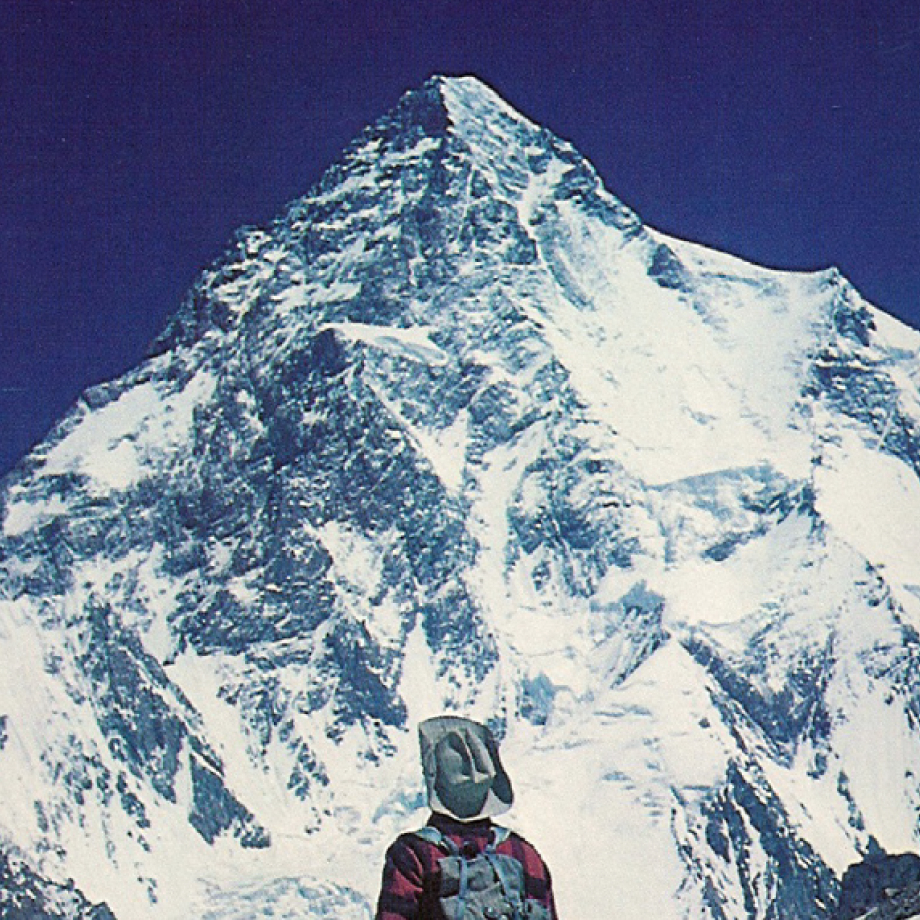 The Kara Koram Jacket is Created for First American Ascent of K2
The next down jacket to create a dramatic surge and new focus to Bauer's business was the Kara Koram Parka, the first mountaineering parka Bauer ever made. The Kara Koram was initially developed for the American team that was attempting to make the first ascent of K2, the world's second-highest peak.
US Servicemen Experience the Warmth of Down
Bauer designs the first down flight suit, the B-9 Parka, for the United States Army Air Forces (USAAF). His name on the label causes servicemen to demand more of the down clothing that had helped save their lives, so Eddie launched his mail-order catalog.
Eddie Bauer Invents the First Down Jacket
Bauer develops and releases the Skyline jacket after a near-fatal fishing trip left him with hypothermia. It's the first jacket made with down insulation and is eventually patented in 1940.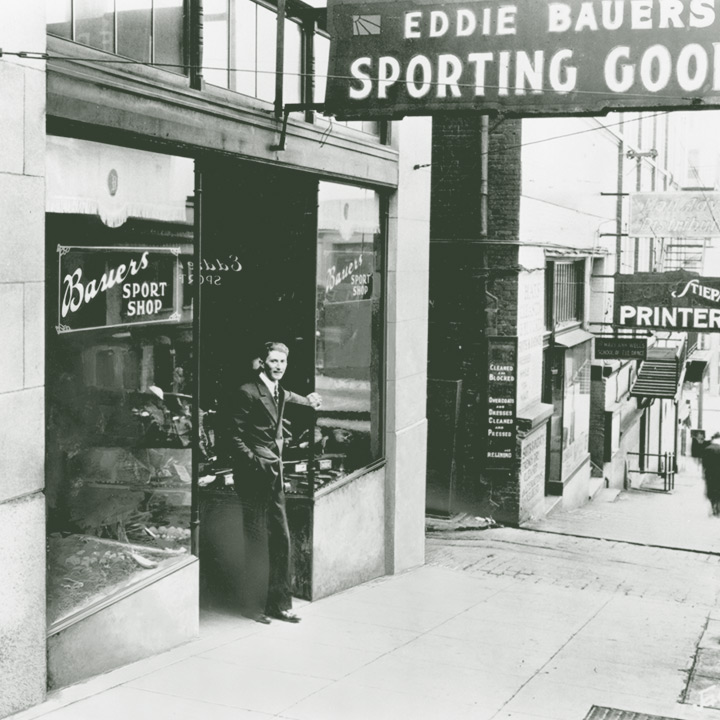 Eddie Bauer Opens Up Shop.
Outdoorsman and inventor Eddie Bauer launches his eponymous brand in a small Seattle store.